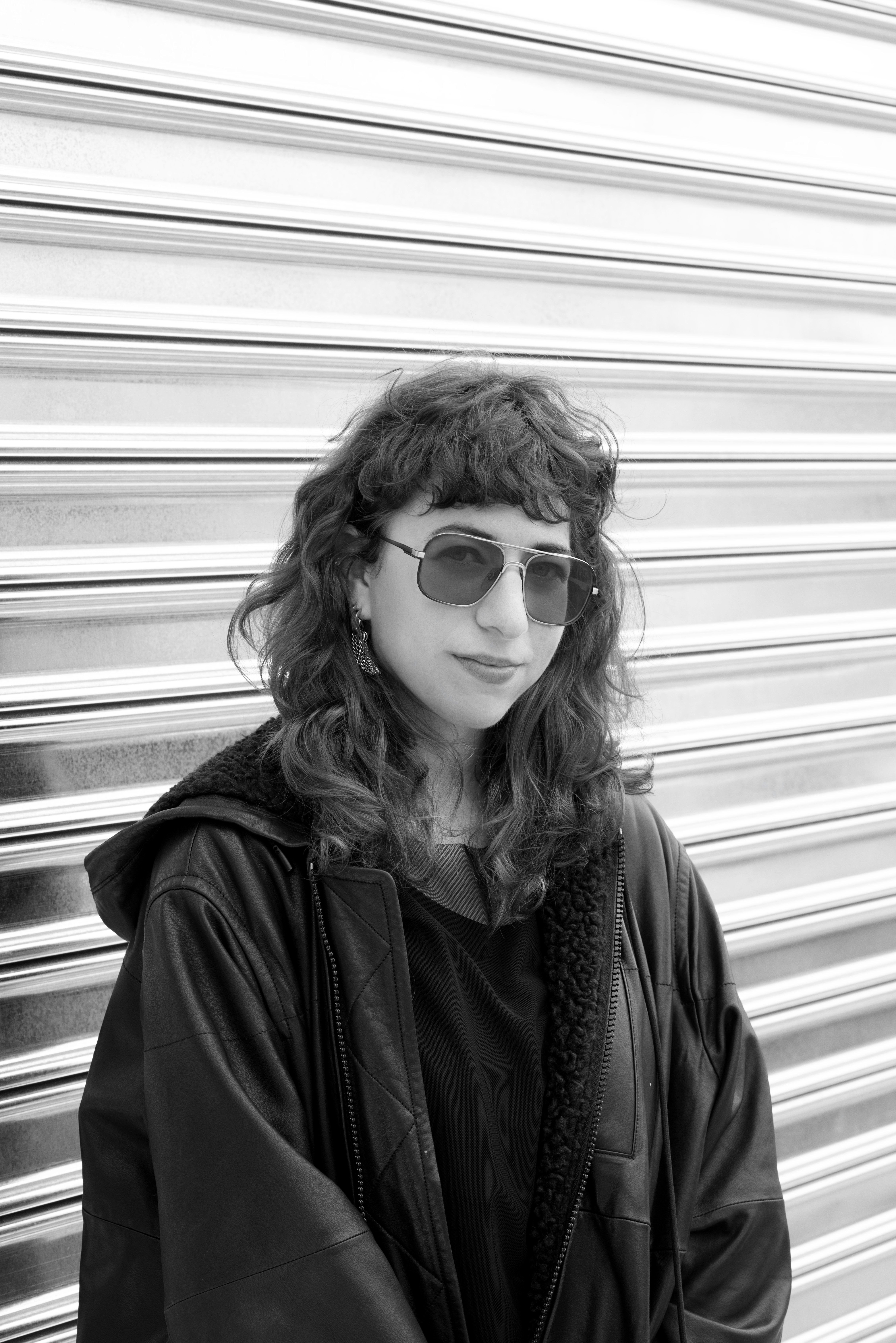 Post by Nina Berman
Reflections From My First End-of-Year Fundraiser
Since I came to Fractured Atlas almost two years ago, I've been sharing information about how artists and creatives can run successful fundraisers. I've written articles about picking perks and shooting videos for crowdfunding campaigns, the importance of donation tiers, and running raffles.
My knowledge of fundraising best practices comes from years of working in communications, the expertise of my colleagues, and my own experience with crowdfunding campaigns. I've helped out with crowdfunding efforts, run my own raffle, and organized a benefit concert featuring musicians in my local scene. But I hadn't yet spearheaded my own end-of-year fundraiser.
After years of giving advice, could I synthesize it all for myself and run my own campaign?
Deciding To Run an End-of-Year Fundraiser
Starting last fall, Fractured Atlas ran a campaign to help prepare artists for end-of-year fundraising, including a sample timeline and a sample ask letter to show you how to put best practices into action. Knowing that over 30% of giving to nonprofits happens in December, our goal was to give our community the tools you needed to make the most out of December giving.
Working on this campaign coincided with one of my community garden's monthly meetings. As a self-professed non-gardener, my contributions to the Ridgewood Community Garden are purely digital. I run our social media accounts and respond to emails so that my neighbors with greener thumbs can spend their time growing the food that I eat.
During our meeting, the gardeners were talking about how we needed a new mower. It clicked in my mind that I should take my own advice and run a fundraiser to support our 2022 growing season and beyond. We had never done a real fundraiser before, aside from a very small campaign to purchase some fruit trees several years before.
I had a feeling that it wouldn't be that hard to execute a modest end-of-year fundraiser. Plus, I knew that if I wasn't able to successfully fundraise for my garden, I'd have to do some very serious soul-searching about my career path. So, I put myself to the test and joined the many other artists, creatives, and organizations making an end-of-year ask of their communities!
Figuring Out Our Fundraising Goal and Platform
Once I realized that we should be fundraising, the next question was how much money should I try to raise. Because I'm not involved in the actual dirt hauling, shoveling, weeding, or planting aspects of the community garden, I wasn't quite sure what our expenses were so I asked the other gardeners.
I learned that our expenses were primarily in the realms of liability insurance, organic fertilizer and mulch, seeds, and tools. The insurance is the biggest up-front cost but the other expenses are consistent throughout the growing season.
Rather than focusing on a big lump sum goal of money for our fundraiser, I decided to concentrate on soliciting recurring donations. Recurring donations are great for developing a steady stream of funds and helping you avoid having to consistently reach back out to donors to give again. If you can count on regular donations, even if they're small, you can plan ahead more confidently. Plus, I figured that if I concentrated on recurring donations the goal would sound much more manageable.
I landed on a goal of $250 per month in recurring donations. It would be more money than the garden had ever had before but not so much that we wouldn't be able to put it to good use. Plus, I figured that all we really needed was 25 people to give $10 or 50 people to give 5. It seemed very doable.
Because Fractured Atlas only works with arts projects, I decided to use the Open Collective platform and work with the Open Collective Foundation as a fiscal sponsor to help us solicit tax-deductible donations. They already worked with a number of other local community organizations or mutual aid groups like my friends at Bushwick Ayuda Mutua and Club A. Plus some former Fractured Atlas folks work there, so it was great to see some friendly and familiar faces!
I set specific membership levels for recurring donations with cute names on the Open Collective platform. I also could set goals for how many donations I was hoping to solicit within those categories. I absolutely looked back at the article I wrote about donation tiers to help set this part up. And frankly, I think it turned out well if I do say so myself!
I kept all of the tier names related to gardening and growing, starting with the $5/month Seed level and going to the $10/month Sprout and $25/month Bloom levels. I also included a Harvest giving option in case people preferred to make a one-time donation. It's more engaging for donors to see unique names, plus it gives people a sense that their contributions really do help us grow. Donations help us grow plants and help us grow ourselves as a community garden.
Crafting a Fundraising Narrative
Once I knew how much money I wanted us to raise and which platform I wanted to use, I had to start putting together the reasons why people should donate. What's special about my garden and why would someone want to support it?
I first did this when applying for fiscal sponsorship through Open Collective Foundation and then again in more detail when writing our first update on our Open Collective page. In that update, I concentrated on sharing what we do and what we believe (with headings and bullet points for skimming!). I concentrated on how the garden gives people a low-pressure way to learn about gardening and connect with one another, as well as get access to healthy, tasty local produce.
I tried to connect the daily tasks of weeding, watering, and planting with the larger aims of growing together and building power, knowledge, and trust in our neighborhood.
I honestly loved this part. Having to articulate the value of this garden to potential donors made me feel much more deeply connected to the project. It also has continued to function as a guiding light when I get a little annoyed about remembering to post on Instagram and Facebook, checking messages, and doing other admin work for the garden.
Fundraising Rollout Strategy
There were several places that I knew I wanted to share the fundraiser. The first and most obvious place was on social media. It's where we primarily communicate with our community about our open hours or other news about the garden. Plus, people are already scrolling on their phones already so we can find them where they already are.
We have a Google group that was used over the years to organize meetings that I knew I was going to email, but I didn't have very high hopes for that avenue. People on that list weren't used to hearing from us via email. Even though email lists tend to be engaged contacts, they're only engaged if you use that list to speak with them (which we hadn't done much of).
I also planned to share the fundraiser on some neighborhood-specific groups and platforms. There is a Ridgewood Community Facebook group as well as a big Signal group chat for the neighborhood. Plus, I figured that the group chat for the food pantry I'm involved in would be a good place to share the fundraiser.
I had already set up the fundraising goals and donation tiers, written some paragraphs about why people should donate. I used Canva to create social media graphics with all of the relevant information, and set December 3 as our launch date. On that day, I posted on social media, sent an email blast to our Google group, and asked the other gardeners to share the fundraiser with their networks. I also shared the fundraiser from my personal social account.
I was planning to post again once we hit our halfway mark of $125 recurring donations and then a final time on December 15 if we hadn't already hit our goal.
The Fundraiser Goes Live
Now that the garden's end-of-year fundraiser was out in the world, I was a ball of nerves! Would people donate? Do they believe in our project? How does a social media following translate to actual donations? Were my friends going to share the fundraiser to expand its reach?
I was happy to see that so many people shared our fundraiser but a little frustrated when I saw people sharing but not donating. Intellectually, I know that not everyone can spare funds and that spreading the word has real value, but I did find myself getting nervous and a bit frustrated. What if the fundraiser flopped? Was I a fraud?
Once the first donations started to come in, part of me was deeply relieved. The other part was still a bit anxious because I was really hoping for recurring donations but I was seeing more one-time ones. The funds were still great but I really wanted to be able to hit that $250/month goal.
Then things took a surprising turn.
We got a Facebook message from the mother of one of the garden's founders who died in an accident in 2016. His presence is still deeply felt at the garden and in the wider neighborhood community. His mother had seen the fundraiser circulate online and offered to match up to $1,500 in donations through the memorial fund her family set up in his name.
For one thing, I fully cried when I read this message. It was incredibly sweet and surprising and a reminder that the garden's roots are deep and its community is much bigger than I thought it was.
Secondly, it created a total pivot in fundraising strategy. Instead of focusing on that $250 in recurring donations goal, I shifted focus to asking people to help us maximize the matching donation we were offered.
After a week or so, we ended up making the match. And we asked people once we hit the match to consider giving their money elsewhere. I wanted us to start 2022 strong, but not just raise money for the sake of it. The campaign was much shorter than I intended and instead of my three intended touchpoints (launch, halfway mark, final ask) I had three different ones (launch, match announcement, $100 until we reached the match).
We raised more money than I had intended, but never did actually reach that $250 goal for recurring donations.
All told, the Ridgewood Community Garden has 42 donors and raised $3,300 with $166 recurring every month. And we're starting to figure out how to spend it to prepare for a great 2022 growing season!
What I Learned From My First End-of-Year Fundraiser
In a lot of ways, the lessons I learned were the same lessons I've written about for years.
It's easier to fundraise if you prepare yourself ahead of time with a plan. That way you're not scrambling or wondering when you should be doing different steps. Having my social media assets in place, a schedule, and written text about why people should donate helped me launch my fundraiser much more confidently than I would have if I had been scrambling to get it together in a day or two.
Having clarity on the responsibilities for the fundraiser was crucial. After talking with the other garden members about what our needs are and proposing the fundraiser, they gave me full authority to run the fundraiser as I saw fit. On the one hand, it can be a lot of work for one person. But on the other hand, because I have experience in communications, fundraising, social media, and digital admin it made sense for me to take the project on.
I was able to move quickly because I had the trust of the larger collective to act decisively about the goal, the messaging, and the images. I knew exactly what I was responsible for and what I had the authority to do. In the past I've seen fundraisers run collectively which has only resulted in updates getting posted late and nobody feeling like they have the authority to speak on behalf of the group or wanting to take on the labor.
Creating a fundraising campaign can be invigorating. I loved the process of writing up paragraphs about who the garden is, what we do, and why our work matters in the broader sense. It made me feel much more connected to the project and more passionate about it going forward. I expected it to feel like a chore that was going to be important for the future of the garden. While it certainly was labor, it was also more exciting than I had anticipated.
It was important for me to be flexible during the fundraiser. I had gone in with a really strong vision of getting small recurring donations of $5 and $10 to get to that $250 per month goal. But because of the matching fund, I had to totally switch strategy and reframe the goal of the fundraiser in light of new information. When you're running a fundraiser, sometimes things shift from what you had planned. I got a lot of benefit out of being able to go with the flow.
Finally, I was reminded how emotional fundraising can be. I've written about the emotional challenges of fundraising and of talking about money, but going through it myself hit at a different level. I wanted people to believe in this project that I care deeply about. I wanted people to be moved by my writing and my campaign strategy. In the moments of stress and doubt about the fundraiser, I had feelings of doubt in myself. It's vulnerable to put yourself out there and run the risk of failing in a public way or being annoying online if you have to keep asking for support. But the emotional aspect of fundraising isn't all bad. I was deeply moved by everyone who came out of the woodwork to support the garden, including people who don't live in Ridgewood but are just encouraging of our work from afar. I ended the campaign feeling proud of myself and also very lucky to be involved in the garden.
Fractured Atlas prides itself on being staffed by people who know what you (artists, creatives, arts workers) are going through. We know what it's like to balance our creative lives with our day jobs, we get the frustration of having to manage social media accounts, and understand that it's hard to talk about our art. For everyone else who was running an end-of-year fundraiser, I'm happy to have been in those trenches with you and hope that we all get the resources we need for 2022 and beyond!
More posts by Nina Berman
About Nina Berman
Nina Berman is an arts industry worker and ceramicist based in New York City, currently working as Associate Director, Communications and Content at Fractured Atlas. She holds an MA in English from Loyola University Chicago. At Fractured Atlas, she shares tips and strategies for navigating the art world, interviews artists, and writes about creating a more equitable arts ecosystem. Before joining Fractured Atlas, she covered the book publishing industry for an audience of publishers at NetGalley. When she's not writing, she's making ceramics at Centerpoint Ceramics in Brooklyn.