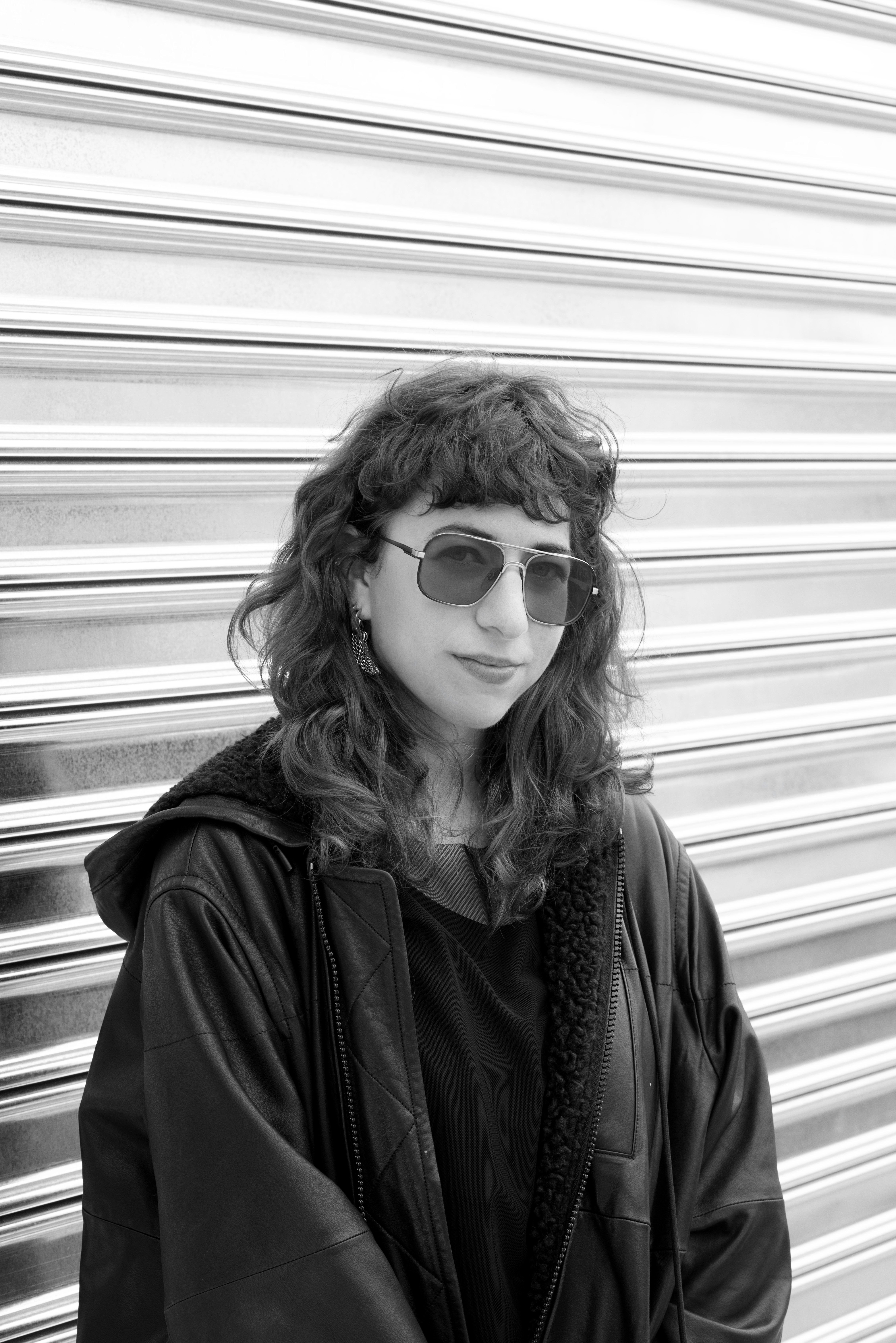 Post by Nina Berman
Donation Tiers for Artists
When you fundraise, you are asking people to donate whatever they have the capacity to offer and what they feel compelled to give to support your work. Donation tiers give a structure to that ask.
Instead of simply asking for whatever amount of money a donor feels comfortable donating, donation tiers are set levels of money that you can use to encourage people to become recurring donors.
These tiers often have special names or perks associated to encourage donations at those levels. (I'll cover how you might determine tier levels and associated perks later on in this article.)
Donation tiers are similar to crowdfunding campaign donation levels, although there is some overlap (particularly in how we recommend that you think about picking the right perks). The difference is that donation tiers are for recurring donations and crowdfunding campaigns are for one-time donations.
To see these tiers in action, I'll share an example. If I were fundraising for a new ceramics studio, I might set some donation tiers in the below way:
| | | | | | |
| --- | --- | --- | --- | --- | --- |
| Level Name | Amount | Gratitude From Nino Ceramics | Early Access to Product Drops | 15% Discount Code | Thank You Mug |
| Tea Cup | $5/mo | X | | | |
| Bowl | $15/mo | X | X | | |
| Vase | $20/mo | X | X | X | |
| Pitcher | $50/mo | X | X | X | X |
The donation tiers range from $5 to $50, each has a name that relates to ceramics, and there are increasing perks and benefits for donors at higher levels.
Why Are Donation Tiers Important to Artists?
Donation tiers have two primary benefits for artists and arts organizations; better fundraising and better communication.
People might be more compelled to become a recurring donor rather than a one-time donor if they see that you've invested the time and energy to build out a system of donation tiers to encourage recurring donations. Shifting one-time donors into recurring donors is a huge benefit to anyone fundraising, even if it's a smaller recurring amount than they would have given in a one-time donation. The money adds up over time and gives you a better ongoing base of financial stability.
You might also be able to shift people into a higher tier of donation if they really want a particular perk. I've certainly given my local public radio station a few additional bucks a month so that I can get the New Yorker subscription perk available at the $15/month level.
Next, you can use donation tiers to target your communication to your funding community. When you're going through a big fundraising push, you can reach out to the folks who donate at higher levels to request higher levels of financial support. You can reach out to people who donate smaller amounts and ask for donations that might be more aligned with their capacity and their giving history and encourage them to share your fundraiser with their networks if they can't give any additional funds. You can easily segment your donor community and then tailor your messaging and fundraising asks given people's current donation tier status.
Setting Up Your Donation Tiers
So, now that you can see the benefits of using donation tiers as part of your fundraising strategy, the next step is to think through how you might set up your tiers. You will need to figure out how many tiers you will offer, what donation levels you will choose, and what perks you offer to your funding community if they donate at a particular level.
Unfortunately, there are no hard and fast rules to tell you about how you should set up your donation tiers. You'll want to have enough tiers to accommodate different giving capacities, but not so many that it's confusing or overwhelming. Somewhere in the three to five range might be a good place to start.
As far as determining what your giving levels should look like, take a look at your previous donor history to see what your community is likely to be able to contribute. For example, if most of your donors have given you donations between $15 and $40, consider creating tiers in that range.
You want to ensure that you have a donation tier that's low enough for people to easily donate every month without finding it financially onerous (even a $5 level). Money is money, even at a smaller scale. Plus, donations of any size put someone in your fundraising community ecosystem, which will make it easier for you to reach out to them with updates about your work and with any future requests for funding or support. There are long term benefits to having someone in that ecosystem.
On the flip side, you might also consider a stretch tier that goes higher than your usual donations. You might encounter folks who have a greater donation capacity who can give at that level, or some people in your current donor pool might decide they would like to give more. Don't leave money on the proverbial table by not offering a higher-level tier.
If you are using Fractured Atlas as your primary fundraising platform, learn all about adding these tiers to your General Support page.
Perks for Donation Tiers
You can encourage people to become recurring donors to your creative project by offering perks or incentives. Here are a few ideas to help you get started. Whichever perks you decide to offer, make sure that they are ones that you can actually deliver on and that they're not so generous that they defeat their own purpose (which is bringing in funds to you and your project).
Merch: Depending on the donation tier, merch can be big or small. It could be something that you send out monthly or a welcome piece of swag. If you are looking for ideas about what kind of merch you can offer, consider some of our suggestions for crowdfunding perks. Some perennials like tote bags, t-shirts, and buttons are classics. But you can absolutely get more creative by creating merch that's more specific to your particular project or that will resonate more deeply with your audience.
Discounts: You can offer discounted ticket pricing or discounts on merch that you sell for members of different donation tiers. You can offer different levels of discount for different donation tiers. This has the added bonus of potentially increasing sales for the work that you sell. People love a deal. Sure, I don't need a candle from my favorite radio station, but as a donor I do get 20% off all gear...
Early Access: Donors might receive early access to ticket sales, store re-stocks, or other time-sensitive announcements. Giving your funding community the first chance to purchase tickets or see the latest work that you have available is a great way to show them that you value their support and that you want to treat them like VIPs.
Additional Content: Some artists and arts organizations might offer gated content that's just available for donors at a specific level. This could be behind-the-scenes tours or interviews, supplemental content like playlists inspired by characters in your play, or deleted scenes from your short film.
In the example I gave at the beginning of this article, I used a combination of discounts, early access, and merch as perks as well as a very low-level tier with no perks.
Pro Tip: If you're using Fractured Atlas's fundraising platform and offer perks to your donation tiers, they will only be partially tax-deductible.
Naming Your Donation Tiers
You can get creative when naming your donation tier levels, but it's best to keep it relatively simple. Keep the names cohesive, easy to remember, and perhaps even related to your work.
In the hypothetical example for Nino Ceramics, I chose tier names that are all vessels that I create in ceramic form. These vessels are supportive containers, as well. The names work (I'd like to think) on both a literal level and a more metaphoric one. The lower-level tiers are named for smaller vessels and then the size of the vessel goes up as the donation level goes up, which adds to the internal logic of the naming.
If you're stuck on what to name your tiers, check out some other similar projects to get inspired. And remember, this is actually the least important part of setting up your donation tiers. People aren't donating to your project because of its tier names; they're donating because they believe in your work and want to support it.
---

Curious to learn more about how artists can fundraise? Check out Fundraising for Artists: The Ultimate Guide to learn about the different kinds of fundraising artists can do, plus nuts and bolts details about how to run campaigns, and best practices if you run into challenges.
More posts by Nina Berman
About Nina Berman
Nina Berman is an arts industry worker and ceramicist based in New York City, currently working as Associate Director, Communications and Content at Fractured Atlas. She holds an MA in English from Loyola University Chicago. At Fractured Atlas, she shares tips and strategies for navigating the art world, interviews artists, and writes about creating a more equitable arts ecosystem. Before joining Fractured Atlas, she covered the book publishing industry for an audience of publishers at NetGalley. When she's not writing, she's making ceramics at Centerpoint Ceramics in Brooklyn.