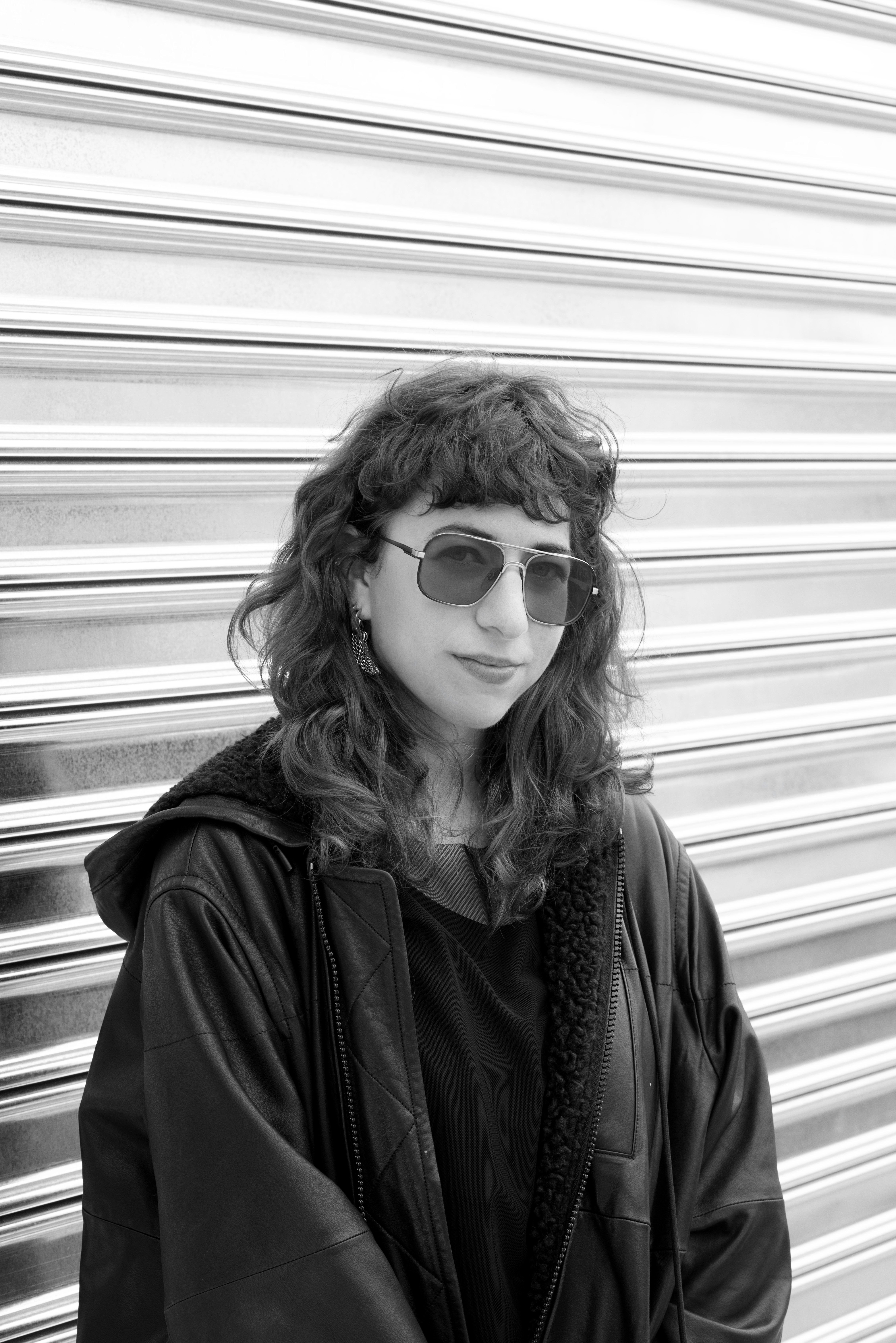 Post by Nina Berman
Art Raffles: Basics and Best Practices
Raffles are a time-honored way for artists to raise funds. With a raffle, you solicit small donations in the form of "tickets" or entries to the raffle. Then, you randomly choose a winner to receive the prize.
You can use a raffle to fundraise for a special project like a national tour or to purchase a building that you will use as a gallery, studio, or performance space. You can also use a raffle to fundraise for the regular operating costs of your creative practice. You can also donate your goods or services to an existing raffle or run one yourself in support of a cause you believe in.
For example, in the past few months I raffled off a ceramic crock or vase to raise money for a friend's surgery. I also donated a planter for a benefit that an organization was running. As an artist, I'm always interested in using my art to support causes I believe in, and raffles are one of the most effective ways to use your art to raise money.
Almost anything that you can fundraise for, you can create a raffle to support.
What Are the Benefits of Raffles?
Raffles have a lot of appeal for both the people raising funds and the people donating. If you are looking to fundraise, raffles give you something exciting to share with your pool of potential donors, a nice big way to say thank you. It gives people a chance to win something that feels like a deal, both because they get to support a good cause and because the financial value of whatever it is they are potentially winning is going to be much higher than the price of a ticket to enter the raffle. For example, I won a handmade ceramic lamp in a raffle that my friend and fellow ceramicist conducted in support of GLITS. Each raffle ticket was only $5 but the retail value of the lamp was over $200.
Raffles can help you crowdfund without necessarily needing to launch a traditional crowdfunding campaign which would require you to pick the right platform, create a compelling video, figure out perks, and give a portion of your sales to the platform of your choosing.
You can raffle off something that has a higher retail value than something you would offer as a perk for a crowdfunding campaign or as a perk for recurring membership simply because you're giving away fewer of them. Plus, compared to other kinds of fundraising where you are distributing a large number of perks or thank-you gifts, the fulfillment for a raffle is going to be much easier. Mailing out five gift cards or signed books is much less work than sending out hundreds of pins, magnets, or tote bags.
The key with raffles is that an affordable ticket price encourages people to chip in a few bucks in hopes that they might get lucky in addition to supporting a good cause. Small donations add up quickly.
What Can Artists Raffle Off?
If you are interested in fundraising through a raffle, you have to figure out what exactly makes for a good raffle prize. A compelling raffle prize is something that is perceived as valuable, and perhaps something that would seem like a luxury or a treat for potential donors.
You can raffle off a physical object like a sculpture, painting, ceramic, or piece of handmade furniture depending on your creative discipline.
But raffle items don't just have to be physical objects. You can raffle off tickets to an event (perhaps even a VIP experience or behind-the-scenes tour) or an experience like a on-one-one masterclass in your chosen field. Or, perhaps a service related to your work like a custom portrait session or a consulting session. To think about what you might raffle off, think about what you charge money for and go from there.
Just be sure that whatever it is you're selecting as a raffle prize is something you can really accomplish. For example, consider where you can ship a physical piece of art or how you would offer a class to someone who lives in a different city. You want to be sure that whoever wins the raffle is able to truly get the benefit of what they've won.
Figuring Out the Finances of a Raffle
Before you actually launch a raffle, whether it's physical or virtual, it's crucial to figure out how the money will work.
Will you accept donations via cash, credit card, Venmo, CashApp, Paypal, Zelle, or through some other means? Whichever platform(s) you choose to use, make sure that they allow raffles. If you are running a raffle at an in-person event, consider that not everyone carries cash with them and if they do, they might not have exact change. If you decide to accept PayPal or Venmo or some similar payment tool, print out a QR code or the username so that people can easily donate to the correct account.
Be sure that you are complying with state and local laws regarding raffles and finances. For example, you cannot use Fractured Atlas's platform to conduct a raffle because it's considered a form of gambling.
Once you've conducted your raffle and raised your funds, it's best to share with your community proof of your donation. Sharing the final amount raised and where it went helps people who donated feel like they were a part of raising a serious chunk of change, even if they were only able to donate a small amount. It also assures people that the money really is going to where you said it would go. It builds trust and accountability as well as excitement.
Organize Your Raffle Prizes and Plan for Fulfillment
Before you launch a raffle, make sure to set up exactly what you will be raffling off and how you will get prizes to the winners.
You might be raffling off your own work or your own services, like a tattoo booking or a custom portrait. You might be coordinating a larger raffle with contributions from other artists, creators, or vendors. If you are working with other artists, ensure that you have firm commitments from everyone involved ahead of time.
Once you know exactly what it is you're raffling off, make sure you have clear, well-lit photos and detailed descriptions of what's on offer. This is great to have even if you're running a physical raffle, but absolutely crucial if it's a virtual one. People need to know what they are bidding on! Include dimensions of physical objects and what materials they are made of, if applicable. Nobody would want to bid on a lovely handmade pair of earrings only to find that they are made with a metal that causes them an allergic reaction.
You'll also need solid plans for how you are going to get prizes to winners. Will you be responsible for shipping, delivering, or scheduling? Will the artists that you are working with be responsible? Clarify expectations and processes ahead of time with the people you are working with and save everyone headaches and confusion later on.
You'll also need to think about how you'll get the prizes to the winners. Will you offer local delivery or schedule times for pickup? Will you ship? Can you ship internationally? If someone wins an appointment for a service or a class, do they need to live in your same city or town? How will logistical restrictions influence what kinds of items or services you are able to raffle off?
It's disappointing for all parties if someone donates to a raffle, wins it, and then later finds out that either you've dropped the ball on delivering in a timely manner or that they aren't even able to access the prize they've won.
Pro Tip: If you're raffling off multiple items or prizes, it's important to figure out if people will enter for individual items, if they'll just be entered to win their choice of prizes, or if you'll assign them prizes randomly from the pool of what's available.
How to Run a Physical Raffle
Raffles are often featured at fundraising events to add some excitement and an additional opportunity to raise extra cash. Here are some tips for running a physical raffle as smoothly as possible.
First, gather all of the raffle items together in one place and place them somewhere that's easy for attendees to peruse. Make it easy to find and physically accessible.
Make it as simple as possible for people to enter the raffle. This means having people near the raffle items taking entries and answering questions about the items. It's also a good idea to have people milling around the larger event space to sell tickets.
Don't forget to include announcements in the event info to let people know that there will be a raffle. And, during the event, you can make announcements letting people know what they could win and where to enter.
Determine your plan ahead of time for when you'll announce the winners. Will you do it at the height of the event when the most people will be in attendance? At the end of the night to encourage the most possible chances to enter? What happens if the winner has left for the night? Will you contact them by phone or email or will you just keep pulling names out of a hat until you find a winner who is still present?
Considering these small details will make for a smoother experience during the event for both yourself and your attendees.
How to Run a Virtual Raffle
With the overall shift to virtual that we saw during 2020 plus the accumulating crises and the lack of adequate social safety nets, virtual raffles boomed alongside other forms of virtual fundraisers. If you are running a virtual raffle, here are some best practices.
Aim to collect entries for a limited amount of time. This adds to the excitement and encourages donations but it also lets you conduct this fundraiser in a timely way. You want to give people enough time to donate but not so long that they lose interest or get annoyed that you've been talking about the same raffle on your social media for the past six months.
Make a plan to promote your raffle online. Share it on social media, send it to your email list, make it easy for people to share your raffle with their networks. You should also plan several communications touchpoints. You might post on social media when you are launching the raffle, when you've raised your first $100, when you only have 24 hours left to donate, or some other specific times that make sense for your goals and your community. For example, I posted three times for a raffle over the course of 10 days, once to announce it, once when there were three days left, and finally when there was only one day left to enter.
Make digital content that is easily shareable to help people spread the word to their own networks. Create images that include all of the relevant details for the fundraiser including what you are fundraising for, how to donate, and what prizes you are offering.
Once you've collected all of the entries, it's time to announce the winner! Virtual fundraisers offer you opportunities to pick the winner(s) in creative ways. You could line up the entries in a spreadsheet and use a random number generator or roll duce. I've even seen a friend use 12-sided dice from Dungeons and Dragons to pick the winner of a raffle. It's a nice opportunity for some creative content and a great way to prove that you're truly picking the winner randomly.
Raffles are a Tool
Raffles are just one of the ways that artists can raise money, either for yourself or for a cause you believe in. But there are plenty of other ways, including grants, recurring support, and other crowdfunding strategies. To learn more about what's out there and best practices to help you succeed, check out Fundraising for Artists: The Ultimate Guide!
More posts by Nina Berman
About Nina Berman
Nina Berman is an arts industry worker and ceramicist based in New York City, currently working as Associate Director, Communications and Content at Fractured Atlas. She holds an MA in English from Loyola University Chicago. At Fractured Atlas, she shares tips and strategies for navigating the art world, interviews artists, and writes about creating a more equitable arts ecosystem. Before joining Fractured Atlas, she covered the book publishing industry for an audience of publishers at NetGalley. When she's not writing, she's making ceramics at Centerpoint Ceramics in Brooklyn.