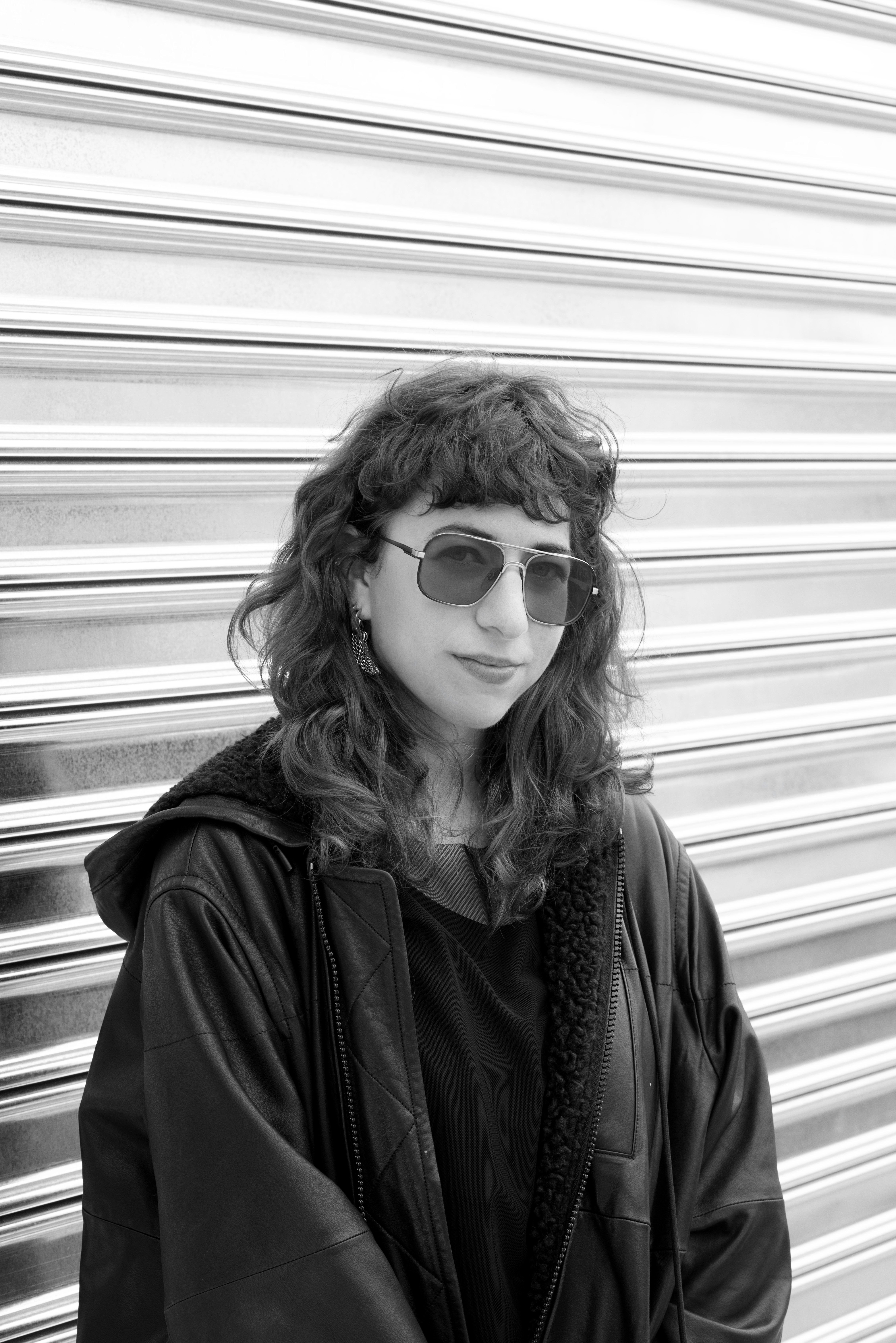 Post by Nina Berman
Email Lists for Artists: An Introduction
Artists and arts organizations need to be able to communicate with your community, your audience, your donor network. You can and should use social media, paper mailings, or phone calls but the email list is golden.
An email list for artists is simply a list of emails you've collected from people who have opted in to receiving communication from you. Email lists are important to many artists' communication and outreach strategies, to share news about sales, upcoming performances, fundraising campaigns, and more. You can build your email list through a paper sign-up sheet at the door of an event, through RSVPs, sales, and newsletter subscription buttons.
At Fractured Atlas, we understand that artists and arts organizations do not operate in isolation. You live, work, and thrive in a community. We want you to have the tools you need to build that community, to nurture it, and to let it nurture you.
We're covering the basics behind email lists for artists here to help you get started with building your email list or to help you create a strategy to use the list of emails you already have.
Why is an Email List Important for Artists?
Of all the ways that artists can communicate with your fans, donors, collaborators, and other contacts, why is email considered to be so important?
Often, your email list is going to be filled with people who are very invested in your project. They tend to be more invested than, for example, your social media followers. They have opted to get regular communication from you right into their inbox because they are interested in what you have to say.
Because email lists are your most engaged contacts, you can expect that when you announce a new show or a fundraising push, you'll get better traction percentage-wise with your list than with social media. This isn't to say that your social media following isn't engaged or isn't an important community for your work, but simply that your email list is probably a more focused audience of people who are highly engaged with you.
Unlike other ways that you might communicate with your audience like social media, you "own" your email list. If for some reason Instagram, Tumblr, Twitter, Facebook, or Clubhouse goes away or if your account gets deleted, you would lose the way that you connect with those followers on those platforms. But, you can take email addresses with you even if you switch from one email service provider to another.
As an example, we've seen how artists have experienced censorship on social media for sharing anything that can be construed as explicit content. When these artists get booted from the platforms that they use to connect with their community, they lose access to that community. They even lose a way to tell people to follow them elsewhere or stay in touch in some other way. Email lists can protect artists from these risks.
You can use your email list to learn more about what your audience wants. Email service providers show you metrics like open rate or click-through rate. While these can feel intimidating at first, once you get the hang of looking at how your emails are performing, you can get a better sense of what your audience is interested in.
Do you find that when you include links to other artists that you're inspired by people seem to click on them a lot? Then you know that your audience is interested in learning more about your broader creative community. Do you find that when you share a personal essay you get less traction than when you are giving a behind-the-scenes look at your creative process? Looking at how your emails are performing can help you give your community more of what they want to read or see or hear.
You can use tools within your email platform or in a separate CRM to break up your email list into different groups and better target your communications. If you're just posting to social media, you might have different messaging or strategies across different platforms, but it's hard to truly target different kinds of communication on social from one account. But using your email list, you can send different messages to your donors, to your peers, to potential new donors, and whoever else you'd like.
You can target your donation requests based on what people have given before so that you're encouraging large-scale donors to continue to give at that level while also encouraging donors with less financial capacity to donate at a smaller scale and to spread the word to their networks.
How Artists Can Use an Email List
Once you have an email list, you have to know what to do with it.
You can use your email list to jumpstart any fundraising efforts by sharing a crowdfunding or campaign or recurring donation drive. If someone has opted to share their email address with you, they are more likely to donate to your campaign than someone who is a more casual follower of your creative journey.
Announce events and share ticketing links to your email list so that they can support your work and attend your performances. You could offer a discount, early access, or special merch to your email list if you want to incentivize people to share their emails with you for the future.
You can send updates to your email list to give them an inside look at your process. If you've recently run a fundraising campaign, keep up with donors and let them know how the project is going. What's the anatomy of a rehearsal with your team? You can be candid about challenges and inspirations that you encounter as an artist. People are curious and often want to know what goes on behind the curtain.
You can use your email list as a platform to highlight other artists and peers in your community. Share projects and people who inspire you or who you think your audience would be interested in. It's a great way to share your resources with other audiences. If you wanted, you could swap features in one another's newsletters so that you can each get introduced to a new audience.
Like any means of communication, reaching out to your email list is about building an authentic connection and giving them the information that they want. You don't want to spam them or give them a sales pitch every single day. You want them to feel excited to receive an email from you and to feel engaged with your project. It might take some time to figure out the right cadence of communication and exactly what your email list wants to hear from you, but you should strive to understand your audience's needs and interests and then meet them.
Email Hosting Platforms
There are a lot of ways you can handle your email list.
The most basic way to deal with an email list is just to keep an ongoing spreadsheet in something like Google Docs, Airtable, or Excel and then batch email everyone on that list when you want to get in touch. If you go this way, be sure to bcc everyone to preserve privacy. This probably feels like the easiest way to email because it's the most similar to regular emailing.
But using a dedicated platform to keep track of your email list has a number of benefits. Often, these platforms have templates to make your emails look extra nice even if you're not a graphic designer. They have integrations to help your audience connect with your website and social media directly from your emails. They also have tools to help you embed a subscription link to your website so that people can easily tell you that they want to hear from you more often.
Using an email marketing platform can help you create different lists or different segments of your list. You can create different lists for donors, fellow artists, family and friends, people who have never donated, and more. You can create even more lists of people who have attended a specific event or donated to a specific campaign, or people who have donated less than $100, between $100-$500, and over $500 so that you can make more targeted fundraising asks. The capacity to create targeted lists can help you create custom messages that will resonate more specifically with each smaller group.
You can also track your growth and analytics within these platforms. You can see how your list is growing, which efforts have made it grow, which emails are resonating best with your audience.
Different platforms offer different features. Some are free and some cost money. Most of them will cost more money the more contacts you have. Some, like Substack, can accommodate paid subscribers to your content in addition to free content.
If you don't know where to start, check out HubSpot, Mailchimp, Constant Contact, and Zoho.

At Fractured Atlas, we use HubSpot to host our emails (as well as this blog!). Sophia Park, Project Management Specialist at Fractured Atlas, also uses Hubspot for her curatorial collective, Jip Gallery.
Don't Be Sneaky With Your Email List
As you think about collecting emails and growing your email marketing strategy, be upfront with anyone who you are communicating with. If you are collecting people's email addresses, be sure to let them know that it's for the purpose of communicating with them about your work.
When you ask for people to sign up for your email list, let them know what they can expect. Will you be sending them advance ticket purchase options, monthly updates about your projects, or the occasional playlist of what you've been listening to in the studio? Setting expectations for communication will help the people who are most interested in following your work get excited to see your name in their inboxes.
Nobody wants to see a newsletter they didn't sign up for in their inbox and it likely won't endear them to you further. It doesn't matter how many email addresses you have if you are using them in a way that those email address holders won't appreciate.
You can build your email list and maintain it by thinking about value for your audience. What can you provide to them that will be interesting, resonant, and compelling?
More posts by Nina Berman
About Nina Berman
Nina Berman is an arts industry worker and ceramicist based in New York City, currently working as Associate Director, Communications and Content at Fractured Atlas. She holds an MA in English from Loyola University Chicago. At Fractured Atlas, she shares tips and strategies for navigating the art world, interviews artists, and writes about creating a more equitable arts ecosystem. Before joining Fractured Atlas, she covered the book publishing industry for an audience of publishers at NetGalley. When she's not writing, she's making ceramics at Centerpoint Ceramics in Brooklyn.