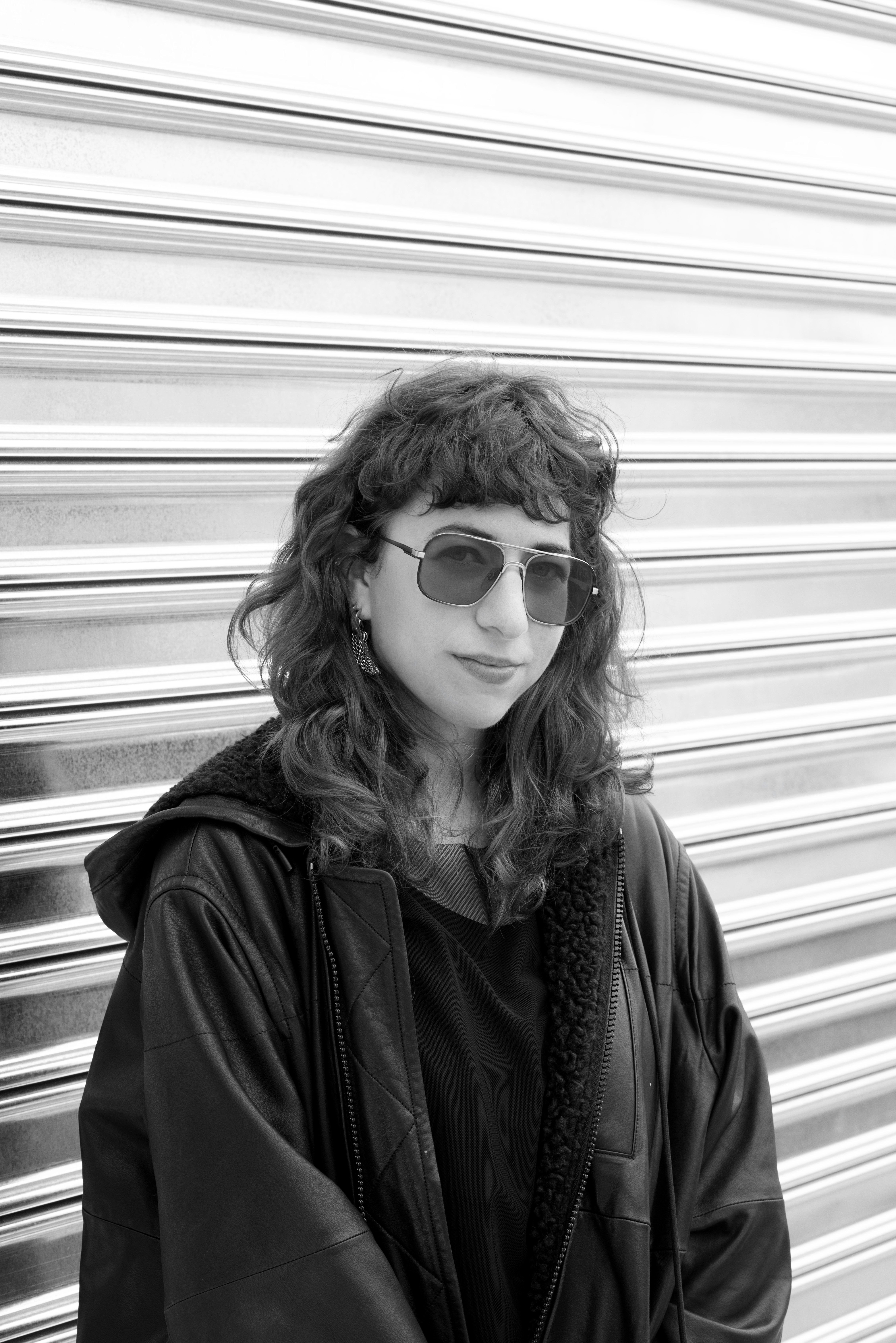 Post by Nina Berman
Use What You Have: How Creatives and Artists Can Help in a Crisis
During a crisis, the impulse is to help. But it's hard to know where to start.
In the case of the coronavirus pandemic, you might be pulled in a number of different directions. Should you donate to the staff funds for the coffee shops, bars, bookstores, movie theaters, and nightclubs that you would ordinarily be visiting? Should you donate to the big national fundraisers or to small, local, specific ones? Should you focus on food security or making sure that essential workers have enough PPE to keep themselves safe? How many voicemails should you leave for your political representatives?
It can feel particularly frustrating for creatives who might feel like they don't have as much to offer to their community in a crisis compared to people with medical training or other immediately necessary skills. Or who don't have a lot of spare income because of layoffs or freelance jobs drying up.
It's overwhelming to figure out how to jump in and help in a crisis. Not knowing where to start can lead to endless scrolling on your phone, mounting dread, and continued inaction. We know because we've done that scrolling too.
But everyone has something to offer in a crisis. What you can offer will likely be different from what other people around you can offer. We all have different sets of tools and gifts at our disposal. In order to be most useful in a crisis, you have to figure out what you bring to the table that's needed, and then find the people who could use that help.
First, Take Care of Yourself Physically and Mentally
Before you can think about getting involved in your community, you have to make sure that you're in a physical and mental space to do so. If you're feeling physically sick, take all recommended and necessary precautions to get rest and be symptom-free before venturing out. If you're doing community aid work while sick, you're likely doing more harm than good, despite best intentions.
You also need to be in the right mental space to support your community. If you find that your anxiety is too intense for you to deliver groceries or pick up pharmacy supplies for your neighbors, figure out other ways to get involved that come with a smaller toll on your mental health. Or make sure that you're finding healthy ways to ease that anxiety through virtual therapy, exercise, medication, meditation, or whatever works for you. In a lot of cases, feeling helpful or getting involved could improve your mental health (I know it does for me), but you have to make sure you're taking care of yourself first.
Pick a Lane and Set Expectations Before Jumping In
There is an overwhelming amount of need right now (and frankly, generally). It's hard to know where to start. But in order to make the biggest impact, you'll have to pick some kind of focus for your energy. Food insecurity in your neighborhood, PPE for essential workers and healthcare workers in your city, increasing access to technology for students who are stuck at home, supporting survivors of domestic violence who can't safely shelter in place are just some of the causes that could use your support
Robin Koelsch, classically trained musician and the Director of Partnerships at Communities in Schools of Chicago, has an oddly freeing viewpoint. "It's not enough. Whatever you do, it's not enough." She continues, "It's not going to change that people of color are being disproportionately affected by this crisis. It's not going to feed every person in your neighborhood. Your part won't do that. But we need to remind ourselves that we are a part of something bigger."
If you don't focus on a specific issue or location, you might find yourself frozen by indecision, overwhelmed by massive need. And, even though that overwhelmed response is coming from a generous and positive place, it's not necessarily helping the issues you care about.
By picking one small place to start—knowing that that small place won't solve everything—you can find a way to create change.
Identify the Tools You Have for a Crisis
Keeping a community safe during a crisis takes material resources and concrete skills. When figuring out how to get involved in collective mutual aid, take stock of what you have to offer, materially.
Some questions to ask yourself: Do you have a car or a bike? Do you have extra supplies beyond what you need for yourself? Do you have access to a printer? Can you speak multiple languages? Do you have reliable internet access and some online research savvy? Do you know how to safely wear a mask and protect yourself from threats to your immune system because of pre-existing health conditions?
As a creative, you might have work you can donate for a fundraiser (or classes/coaching!). You might be able to provide some graphic design or copywriting help. You might know how to apply for grants and make grassroots work sound appealing to a big foundation. You might know how to sew masks or fabricate other needed items. If you're a freelancer, you might have time to organize or phonebank. You also might have knowledge about applying for unemployment that you can share with your community.
Don't forget about money, either. Within capitalism, money is a crucial resource in a crisis. With so many people out of work, anyone with extra cash to donate to fundraisers or to financially support mutual aid work is a huge benefit to their community. So if you feel frustrated that you can't spend your days as a bike courier dropping off groceries and medicine for your neighbors because you're still working, remember that you working allows you to have money which can be used to support the work you want to be a part of. Plus, the CARES Act is incentivizing charitable giving in new ways.
Identify Your Skills and Gifts in a Crisis
Not only do we all have different material resources to offer to our communities in times of crisis, we also have different skill sets.
To have the biggest positive impact on your community in a crisis, think about what you know how to do.

Organizations and collectives need people with different skills in the same way that any team needs to collect a diverse array of talents and perspectives. They need big dreamers, planners, connectors, problem-solvers, detail fiends, and visionaries. They need people with relevant lived experience as well as newbies with fresh perspectives.
If you're great at logistics, find a place where people have big ideas but aren't sure about how to make them happen. Or find a way to fit into a collective whose vision requires a massive amount of coordination. If you're used to running your own creative business or putting on performances, we bet that you know how to keep track of a million moving pieces and wrangle big groups towards a singular goal. And with information constantly changing, the same skills you need to put together an ambitious show or performance could be used to consolidate, centralize, and update relevant information.
If you're a natural connector, find ways to link people up who are engaging in similar kinds of work so that they can share knowledge and resources. Help other people find the right groups to get involved in. If you're the person who is always linking up potential creative collaborators, use those same skills and your same mental Rolodex to match up volunteers, resources, and people in need.
For example, Koelsch and her team at CIS have been leveraging their skills and their mission in order to support their community in new ways.
"We have always leaned into and been really focused on what is the best thing for young people. We know that that means relationships. We know that that means making meaningful connections, so that was really the lens with which we approached all of our response to this crisis."
"We're always talking about how CIS is a connector, a convener. So we lean into it. We've been hosting virtual convenings for our partners. We've convened over 150 people at this point to provide connections and find out what new needs are."
Artist, creative director, and entrepreneur Jenie Gao has been asking herself the same questions. "What's the most essential thing to focus on, and what will have the biggest impact? I am using this time to hone in on the fixes we needed before the crisis. Diversity and equity in the arts was already a problem...and the privilege gaps will widen unless we take visionary steps. I am tackling this problem in each way that I can, from curating events for AAPI Heritage Month, to consulting arts organizations and administrators, to writing cultural think pieces for the local papers about how a crisis can be a chance to correct past errors."
All skills are needed and no one skillset is more valuable than another. People who are most comfortable generating big ideas aren't better political actors than the people who are detail-oriented enough to see a vision through to completion.
Plug in to Groups Who Are Already Organizing
Sometimes, if you're new to organizing, your instinct might be to start a group or collective. In some cases, this might be the best approach if there's nobody meeting a specific need. But we strongly recommend that before you jump into creating something new (and maybe re-creating the wheel while you're at it), check to see who else is doing related work and consider joining forces. While jumping in to ameliorating the effects of poverty, classism, racism, and more might be new to you, there are plenty of groups who have been doing this work before this particular apocalypse.
There's benefit in people sharing knowledge and resources. That way, for example, everyone in a neighborhood can better understand who needs what, and who can help provide it. You can share information and take advantage of bigger networks. However, the bigger the group, the harder it might be to take nimble action.
If you're looking to get involved for the first time, existing groups need your energy, enthusiasm, and your fresh perspective. If you're a seasoned community organizer, groups need your experience and your connections.
To find out about who is doing work in your community to help in the coronavirus crisis, search for mutual aid groups in your neighborhood or city. It's easiest to coordinate in a small-ish geographic space, since you likely already know the terrain well and have clearly identified shared stakes.
Or you can search for specific actions or focuses. Look for actions to take to provide aid and support for incarcerated people, undocumented folks, asylum seekers, sex workers, essential workers. There are people already doing this work and we encourage you to find them and ask how you can bring your resources and your skills to the table.
What Are Fractured Atlas's Resources and Skills in a Crisis?
As an organization, Fractured Atlas is going through the process of figuring out what our resources are, what skills we have, and how we can best link up with other organizations to support our communities of artists and nonprofit workers during this pandemic.
One of our first responses was to share as much information as possible about working remotely. We've been doing it for a long time and know that a lot of our colleagues in the nonprofit sector had to turn virtual overnight. In this instance, the thing that we have to share is lived experience for one aspect of this pandemic.
Our programs team already regularly rounds up and shares grant opportunities for our community of artists. Now they're sharing COVID-19 specific relief opportunities and resources; including general relief resources, resources specifically for POC artists, and information to help artists apply for government aid when it becomes available again..
We don't share this information to toot our own horn, but to show that we're asking ourselves these same questions and to share the answers that we're coming up with. It's imperfect and iterative, but it's where we're at.
Your Help is Needed in a Crisis
No matter who you are, you have something to offer your community in a crisis. It's stressful to know where to start, but after you've made sure that you're in a physically and mentally healthy space, you can take a few concrete steps to figure out how to best get involved. Figure out what your resources are, what your skills are, and find a group to link up with to put those resources and skills to use. Find the match between what you know how to do, what needs doing, and who is already doing it.
Remember, the individual actions you take within your community probably won't solve the massive systemic issues you're facing. Food banks don't solve food insecurity, even if they ameliorate some of the worst effects. Donating PPE to healthcare workers won't fix the ways that our society handles money and health. But your efforts still matter and still have an impact.
The art world is changing fast, and one of the most important things artists and creatives can do now is to learn from and act in solidarity with community organizers who have already been fighting against poverty and for liberation.
More posts by Nina Berman
About Nina Berman
Nina Berman is an arts industry worker and ceramicist based in New York City, currently working as Associate Director, Communications and Content at Fractured Atlas. She holds an MA in English from Loyola University Chicago. At Fractured Atlas, she shares tips and strategies for navigating the art world, interviews artists, and writes about creating a more equitable arts ecosystem. Before joining Fractured Atlas, she covered the book publishing industry for an audience of publishers at NetGalley. When she's not writing, she's making ceramics at Centerpoint Ceramics in Brooklyn.