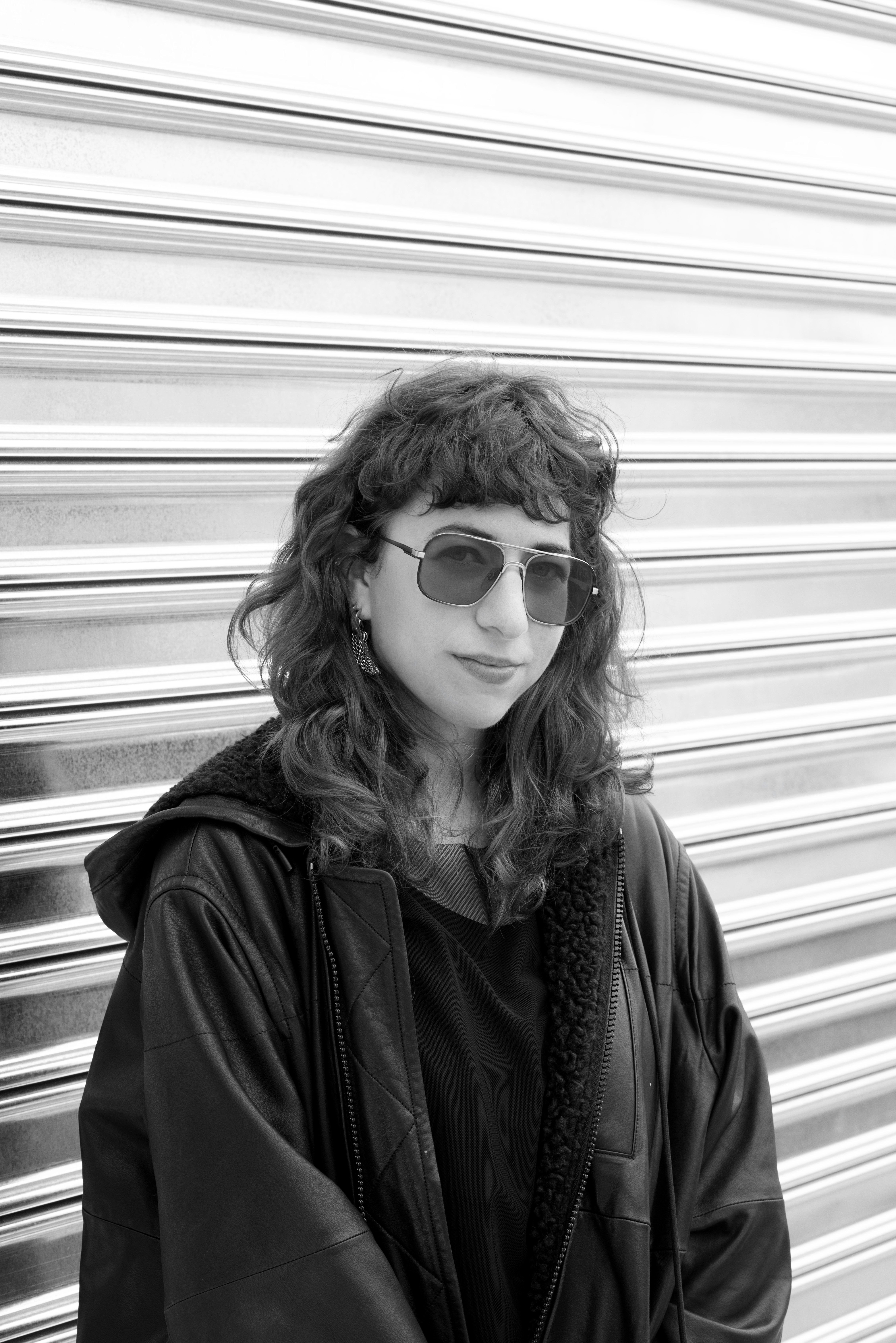 Post by Nina Berman
The Basics Behind Virtual Arts Fundraisers
We are now approaching a year of COVID-19, even though it feels like it's been either a decade or just an incredibly long month of March. Over the last few months, many organizations, including Fractured Atlas, have been experimenting with various kinds of virtual events. For example, we've hosted
livestream events
highlighting our members' work. In spring 2020, virtual art events were the exception. Now they are the norm.
Artists and arts organizations have been remarkably creative and adaptable by pivoting to virtual events. Artists created immersive experiences in Mozilla Hubs for Ars Electronica, micro plays were performed virtually by one actor for one audience member in "Theatre for One: Here We Are," and one of our own fiscally-sponsored projects, Strange Trace, created and performed an original opera entirely through Zoom.
Artists and arts organizations have also taken to virtual fundraising. The Lesbian Bar Project held a virtual roundtable and a comedy and music fundraiser to support the few remaining lesbian bars in the United States. Institutions like the Brooklyn Academy of Music (BAM) have held virtual galas, complete with online auctions.
If you're thinking about putting together a virtual fundraiser, this article can help you get started. Fractured Atlas is dedicated to helping artists support your work through fundraising. We help artists solicit tax-deductible donations through our fiscal sponsorship program and provide a platform to help artists receive donations. We also share tips on everything from the emotional challenges to fundraising to picking the right perks for a campaign.
No guide can be comprehensive. Fundraising events, virtual or not, will range in size based on your goals, the size of your operation, and what your community looks like. But we hope that these pointers can help you craft a virtual event that is fun, engaging, and effective.
The Pros and Cons of Virtual Fundraisers
Virtual events can be useful even when there isn't a global pandemic! They have quite a few inherent advantages when compared to in-person events.
Virtual events are far more accessible for folks with mobility issues. It is also easier to implement technological accessibility tools like captioning and audio description when the event is already taking place via computers.
Virtual events let your audience attend from all over the world, not just the city or town where you live. It makes your work more accessible to people who don't live in cities with an established arts scene. Virtual events can help de-center cities like New York and Los Angeles.
For artists who move around a lot, widening the potential audience can be a godsend! Even for geographically-based projects, the ability to engage with faraway donors is something that can be carried over post-pandemic via hybrid events.
Tracking audience attendance and getting contact info for follow-up is much easier with virtual events than in-person ones, where you might have to struggle to make sure everyone has signed a physical clipboard with their name and email address for you to decipher later.
For virtual events, depending on what platform you use, there is virtually (pun not intended) no limit on the amount of people that can attend. You are not limited by the size of a room or the limits of your food budget.
It is easier than ever to record your events as well, either via features of platforms like Zoom or by using external screen recording tools. Donors and other attendees who miss your event can still experience it on their own time. The content could also be posted on your website to show to future connections. (Please note: make sure to notify attendees and/or request consent as required by law.)
The cost of a virtual event is much lower than an in-person one. Not having to rent a venue is already a big relief, even if technological platforms can be stressful at times. You will also probably not have to spend on food, drinks, decorations, staffing, and plenty of other in-person budget items.
On the flipside, there is a certain "liveness" that can be missing, when everyone is just a stationary head in a rectangular box. It's hard to cultivate a sense of community, engagement, and surprise in a virtual event. Your attendees won't be able to make friends with one another in the line for the bathroom or hobnob with artists in the drinks line. The traditional, podium based announcements will have even less of a hold over people's attention. You will need to be creative!
While there are some accessibility advantages to virtual programming, you'll also need to take into account virtual access. If you are running an event on a platform like Zoom, you are making your event exclusive to people with computers who have reliable and fast internet access. Virtual events are easiest for people who already have tech literacy, in addition to the right hardware.
For so many of us who are working on our computers and on platforms like Zoom all day, it can feel like you're asking people to do the thing they do for work for fun if you host a virtual fundraiser.
Fundraising becomes more challenging in a virtual event. It's more challenging to build personal relationships with donors in a virtual event. Plus, raising money with a hefty ticket price can be hard in a virtual environment. It's a tough pitch to sell tickets to a virtual gala for $250 or $500.
Right now, though, virtual fundraisers and events are the bulk of what is safe and possible.
Communication Before, During, and After a Virtual Fundraiser
No matter what kind of event you create, there are a few consistent essentials that you need to make sure to have covered! With all events, but especially virtual ones, you need to communicate effectively with the attendees to make sure they are comfortable and prepared. When planning a virtual event, you'll need to make sure that you have a communication strategy for the whole process.
Before the Event
If you are planning an event where attendees RSVP, hopefully, you will be able to communicate with them beforehand via email. For more open events, you will have to use a combination of channels to communicate with potential attendees.
If you are using a combination of platforms or using them in a complex way, make a landing page for the event that has everything attendees will need to know. Provide clear instructions for how people can attend, including information about apps, browsers, and equipment. You also may need to provide people with "dress rehearsal" times to try out your system.
One of the most important things to do in the lead up to the event is to make your expectations clear. Letting them know ahead of the event whether or not they should plan to be on camera, or keep their video off, or stay muted, or use the chat, or use emotes to react. It will make the event smoother for you while also making attendees more comfortable.
When you create links to your events, consider using a link shortener like bit.ly to beautify them. If you can include a password in the link itself (as you can in Zoom), consider doing so to make things easier for the attendees. (Don't forget to set a password in the first place!)
If something happens and you need to cancel, see our Ethical Event Policies for Artists for some information on how to do it right.
During the Event
Once the event has started, be ready to fail in some way. Virtual events are new for everyone, and in events, there is always something that doesn't go as planned. When that happens, be flexible, be gracious, and work with your team to find a way forward.
Maybe the biggest challenge with virtual donor events is keeping people engaged. There has to be some sort of interaction! There are a lot of different ways to do this. We recommend watching a few Instagram Live or Twitch streamers to see what they do to keep their viewers engaged. Many of the most successful streamers are able to create a certain "liveness" that makes being there in that moment really special. Whether it is the opportunity to engage and ask questions of the host, or the opportunity to spend time with one another, viewers come back to view many popular streams day after day after day.
In virtual events, skilled facilitation is more important than ever. The facilitator(s)—feel free to have one or two—need to be able to engage event attendees, speakers, and performers, and guide everyone gracefully through the event. They should also be confident in the event agenda. For example, if a presenter goes on well past their time, the facilitators should feel supported enough that they will step in and move the event forward. Especially in virtual events, attendees may start to turn off their video or leave entirely when someone starts to blatantly ignore the schedule. Facilitators should maintain control of the event's flow and reiterate the schedule and expectations throughout the event, while always being welcoming and engaging with the attendees. In many (but not all) cases, fundraising events are supposed to be fun!
On the technical side of things, make sure that your team is using good computers with strong internet connections. You might even consider wiring directly into your router via an Ethernet cable. To speed up your connection, disconnect unused devices from your home network. If you have chosen to record your event for posterity or for asynchronous viewing, one or more event hosts will need to initiate recording the event.
Be prepared to troubleshoot technical issues for attendees. It could be good to have one person on the team who is ready to help and has the platforms' FAQ and help pages at the ready.
Regarding accessibility, be sure to use captioning and/or audio description if needed. For more information on event accessibility, check out our guide as well as Carolyn Lazard's Accessibility in the Arts: A Promise and a Practice.
After the Event
Once your event is complete, follow up with attendees. You can send them a survey to solicit feedback to learn what worked for them, what didn't, and how you can improve your next event. You can request testimonials to then share their responses on your website when you launch another virtual event.
Ultimately, you want your post-event communications to be about gratitude for your community. Thank them for joining, thank them for donating, thank them for being a part of your work.
Designing a Virtual Fundraiser
Regardless of whether your event is physical or virtual, you'll need to design what kind of event you want to have. Before you begin, ask yourself these questions.
1. What are the primary goals of the event?
Before you plan a virtual fundraiser, think about what exactly it is you are trying to achieve. You could have a variety of goals, and they could easily intersect with one another. Here are a few examples:
Raising money for a specific project
Covering operating costs
Educating attendees about an issue
Connecting with donor prospects
Staying connected and stewarding relationships with current donors
If you have too many goals and feel overwhelmed, consider hosting multiple events, each with their own set of objectives. Or, prioritize the most important goals and concentrate on them for the time being. You'll stand a better chance of creating a compelling event if you have a clear idea of what your goals are.
2. What is the cost of attendance?
There are a lot of different approaches you can take to the cost of attendance. It will depend on your goal, in many cases. If you are looking to raise money, you'll ask attendees to pay for a ticket. If you are looking to spread information, you might offer a sliding scale or offer the event for free.
The more expensive your ticket prices are, the more money you can raise. But it might make the cost prohibitively expensive, which could limit the number of people who can attend and skew your audience towards a wealthier set.
You can have free events without ticketing, free events with ticketing, or paid and ticketed events. You may need to select a ticketing platform. If you decide to go with a "pay-what-you-can" model, make sure your platform has that capability.
One way to make sliding scale tickets possible is through outside fundraising. For example, Fractured Atlas fiscally-sponsored project Voluminous Arts sold tickets through Eventbrite where attendees could pay what they wished, but supplemented that with fundraising through Fractured Atlas.
3. How will you raise money?
Our fiscally-sponsored projects will likely use Fundraising by Fractured Atlas to receive tax-deductible donations. Along with other similar credit card donation platforms, there are other ways to raise funds, like collecting pledges to be followed up on later, running a silent auction, or (following the guidance and strictures of the law and your state's gaming commission) doing a virtual bingo night.
If you are raising money through donations, be sure to actually make an "ask" of the attendees. Sometimes that "ask" is just the ticket price, but you might also make an additional ask for support during the event once people are having fun and seeing the value of your work in new ways.
4. How will attendees interact with you and with each other?
Before you start planning an event, you'll need to figure out what kinds of interaction you want the attendees to have with one another. Do you want them to be able to chat with you or with one another? Do you want that to happen all in one public forum or in smaller groups? If you want them to be able to interact with one another, you'll need to pick the right platforms to facilitate that communication.
In Zoom, this could be through facilitation methods and breakout rooms. Other platforms will have other features, like the audio-only High Fidelity or chat platforms like Discord or Slack. At Fractured Atlas, we've enjoyed Cozy Rooms, Mozilla Hubs, and have seen artists run events using Remo.
If your goal is to share information in one direction from you to your audience, is it better to have a panel conversation or give your presenters each their own discrete time to share their information. How will you facilitate a Q&A portion? For events that are primarily concerned with sharing information, you could consider platforms like Facebook Live, Youtube Live, Instagram Live, or Twitch where there is a live chat. If you do go this direction, make sure there's someone to monitor the live chats and comments.
5. If this was previously an in-person event, what made the in-person version special? How can you replicate that in a virtual space?
It is hard to replicate some of the magic of in-person gatherings. There isn't the same potential for surprise or happenstance, and it can feel depressing to get dressed up for a Zoom party. If people are gathering virtually, they might be sitting in the same spot in their home where they do their day job. But nevertheless, are there things you can do to help people feel connected to one another? Can you facilitate ways for strangers to mingle virtually? Can you send ingredients to attendees' homes to make a signature cocktail for the evening?
Beyond the pleasures of eating, drinking, dressing up, and schmoozing, what were the unique features that made your event feel extra special? How can you use your creativity to help people access the intangible things that make your gatherings feel exciting and lively?
Learn From Artists Already Working in Virtual Spaces
So many artists and arts organizations are now thinking virtually, when before they were mostly concerned with the physical spaces of galleries, theatres, and IRL events. As we're learning about creating and curating experiences for our audiences, our donors, our communities in virtual space, it can feel like we're inventing a whole new wheel.
But, ultimately, most of the same rules apply to virtual fundraisers as to physical ones. Be thoughtful, think about your goals, communicate clearly, consider what will make your attendees most comfortable, and use your creativity to make something special.
For artists who feel stuck at the prospect of virtual gatherings, you can always look to the artists who have been pushing the envelope of creativity and connection outside of physical gatherings for much longer than the past nine months. One of them, multimedia artist Faith Holland, shared advice to help artists create work virtually.
More posts by Nina Berman
About Nina Berman
Nina Berman is an arts industry worker and ceramicist based in New York City, currently working as Associate Director, Communications and Content at Fractured Atlas. She holds an MA in English from Loyola University Chicago. At Fractured Atlas, she shares tips and strategies for navigating the art world, interviews artists, and writes about creating a more equitable arts ecosystem. Before joining Fractured Atlas, she covered the book publishing industry for an audience of publishers at NetGalley. When she's not writing, she's making ceramics at Centerpoint Ceramics in Brooklyn.