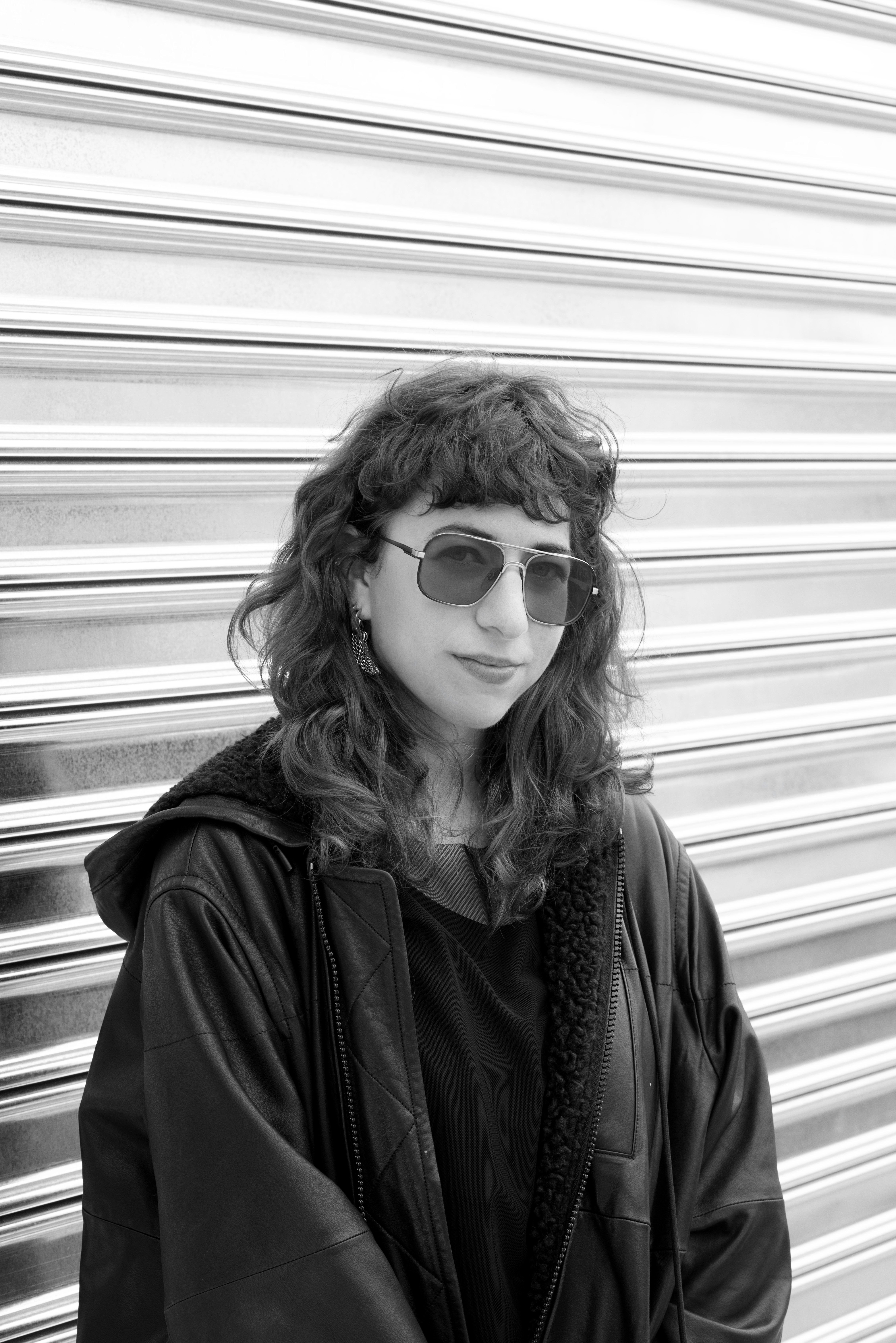 Post by Nina Berman
Virtual Art Shows and Performances: Advice from a Multimedia Artist
It is frustrating and sad to have to cancel shows and performances for the sake of public safety.
You might have had to cancel your first solo show, and MFA show, or your directorial debut. Not being able to gather in person for shows or performances is emotionally challenging, and also logistically challenging. You'll have to work through contracts, payouts, and vendors to cancel a show with as little fallout as possible.
At Fractured Atlas, we provide tens of thousands of artists and arts organizations across media with tools like fiscal sponsorship to help them support their creative practice. Listening to our community of artists and our colleagues in arts nonprofits, as well as going on our own experiences as artists, we know the unique stresses and anxieties that this pandemic is bringing up for artists.
As an artist and as a person, your first priority should be giving yourself space to acknowledge your disappointment, anger, sadness, or whatever other emotions you are feeling about canceled events. But, if you're ready to transition your IRL events online, virtual spaces offer some opportunities and benefits that can't be replicated in a traditional venue or gallery. Now that we're forced to stay physically isolated, now might be a good time to lean into the unique possibilities of digital connection.
Multimedia artist Faith Holland is here to share some encouragement and advice with artists who are figuring out what it means to show their work virtually.
Well before any mandated social isolation, Faith Holland has been making web-specific work like websites, GIFs, and videos. But she's not a purely web-based artist. She also creates sculptures, performance pieces, and even plush toys.
Recently, she, Lorna Mills, and Wade Wallerstein curated the online show Well Now WTF, hosted by Silicon Valet. The show features over 80 artists with "moving visual image practices" and had its opening reception on Twitch. They are now also hosting virtual artist talks.
Here's what she encourages artists to remember as they switch from physical to digital.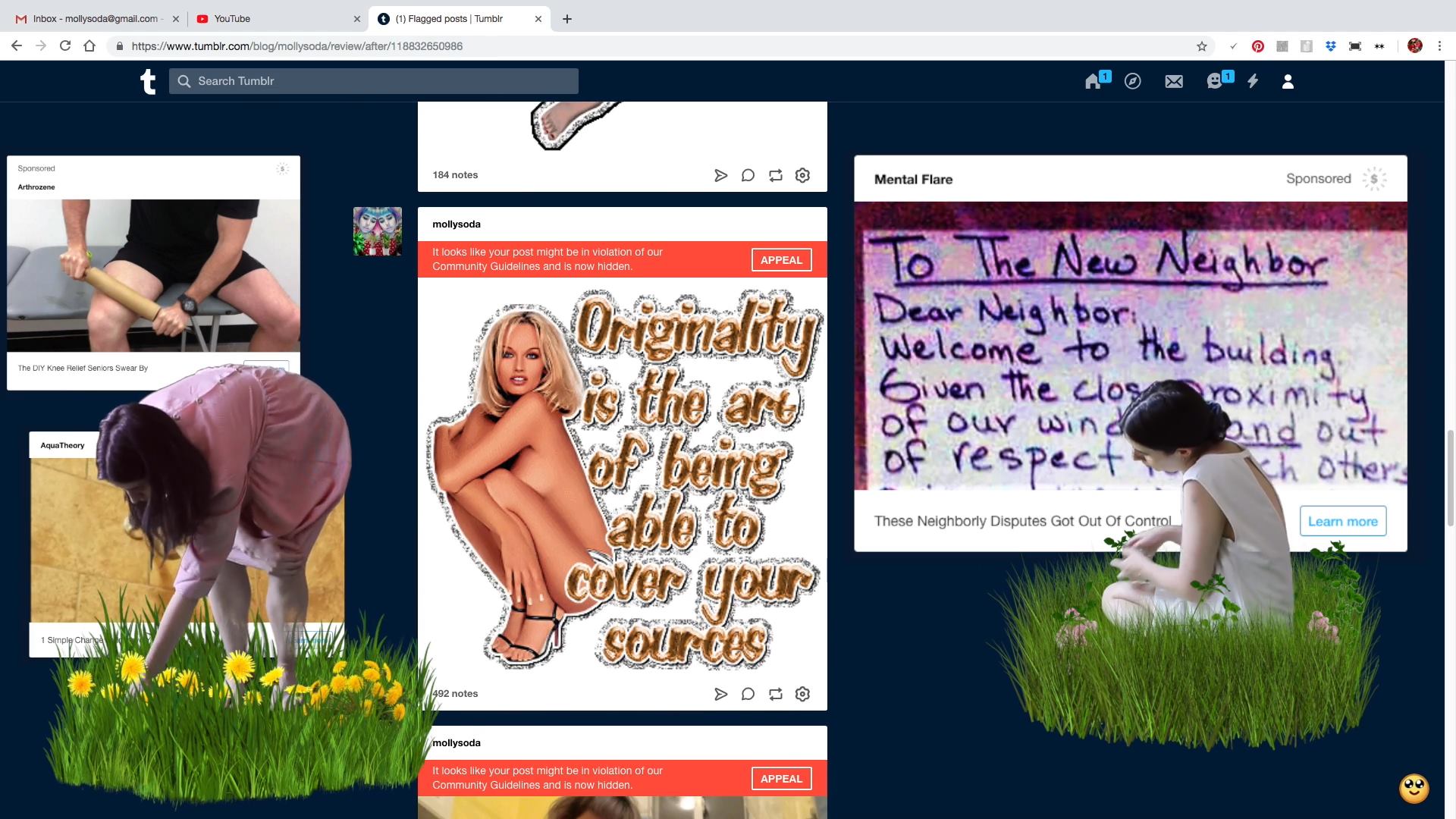 Image from Well Now WTF events
Virtual Shows Can Create New Meaning For Your Art
While you can certainly shift a lot of work that is meant to be seen in person to an online space, you have the opportunity to create more new depths or angles to that work when it's in a new space by finding the right online platform for it. In the same way that gallery spaces aren't neutral, online spaces aren't neutral, even if both appear at first glance to just be empty or blank.
While you can definitely shift your show to a virtual space without too much concern over the platform—putting up photos of the work on a website or performing your show on Zoom—Holland recommends that you think carefully about which platform is right for your work, and how that platform can actually deepen or change the experience of seeing your work.
How does your work change when it's being viewed at home, alone, and on a screen? Does your work take on a new resonance if it's being shared on one platform versus another?
Should you create an Instagram gallery or a website? Should you do a studio tour on Twitch? What are the new possibilities for ways that people can view and interact with your work online?
Holland further encourages artists to think about installing your work online with the same care you would take when installing at a gallery or when putting on a performance in a theater.
"Think about the specificity of the web and online platforms. What would it mean to do a performance via Instagram Live, how can one use the vertical format or engender Instagram-specific responses? How can you rethink physical objects and give them an appropriate context online? Think about installing the work online with the same attention to detail you would IRL. Spacing, colors, fonts, venues are all equally important online and off. Rather than showing installation photos (snooze) think about creating an online environment for the work, even if that mimics physical space."
Virtual Shows Can Foster More Communication With Your Audience
One particularly frustrating loss with all event cancellations is the missed opportunity to meet your audience. You can't greet your friends and your community at a gallery opening or bring flowers to your friends' performances. You can't have dinner afterwards to discuss how things went and who wore what.
Holland recognizes the challenge. "One thing I think in particular that can be difficult is the lack of feedback--no humans at an opening to talk about the work in real time. So, in lieu of that, make online spaces where people can easily talk back to the work, whether that's a chatroom, a Twitch stream, Instagram stories, etc."
You lose that spontaneous social aspect to art in a virtual context. But by presenting your work virtually, you open yourself up to new ways to hear feedback from your audience.
You can use chat functions to encourage viewers to engage with each other and with you. You might even get people talking to each other who wouldn't have mingled in person. For example, if you install a chat bar on a website or open up the chat on a Zoom performance, people will be encouraged to talk to the audience at large, rather than just the folks they came in with. And, if you don't know an audience member in person, it might be easier for them to let you know their response to the work without the awkwardness of them having to stand at the periphery waiting for a moment to get a word in edgewise after an opening or performance.
Virtual Shows Can Be More Inclusive
Seeing a play online just isn't the same as being in a theater full of other audience members. But, physical performances or shows are necessarily limited.
Physical shows and performances are limited to people who aren't working during gallery openings or open hours, who can physically attend a performance. They are limited to people in your geographic region, and by the capacity of the physical space where your show is happening. Those limiting factors for your audience disappear in a virtual context.
By putting your work online, you open it up to a wider audience. Holland advises, "Thinking about and approaching that (potentially) larger audience might cushion the blow as well as open up new ideas and ways of working."
Working virtually further expands your options because you are better able to work with more people at once, less constrained by geography and logistics. For example, if Holland and the other curators of Well Now WTF were planning on putting the show in a gallery, they would need one with almost 100 individual screens. Or they would need to cut down on the number of contributors. With a virtual show, they are able to highlight the work of more artists at once.
Virtual Shows Have a Low Barrier to Entry for Curators and Creators
Without logistical or financial concerns of a physical show, you might find that it's actually easier and more accessible to put together a virtual show. You don't have to pay rent on a gallery space or a theater, hire art handlers, or furnish supplies for a high-production set.
People who might not have been able to fund a gallery show or sell tickets to pack a theater can put together a show online. They have had this option for a long time, of course, but in a moment when our whole cultural lives have shifted online, there's likely a bigger audience for it.
As Holland puts it, "A lot of grunt work is removed."
She continues, "There is still an install and it should be just as important as an IRL exhibition, but there are so many tools out there to make it easier… Getting a JPEG, GIF, or MP4 across the world is super easy. You can take advantage of that to do something at a larger scale."
Plus, one of the additional benefits of sharing your work digitally is that it's easier to shift directions if something isn't working. It's easier to experiment and to pivot digitally than it would be in a physical space. Was Instagram live glitchy? Try Twitch or Youtube. Need to reschedule for a week? Just update the links accordingly and send a message to your audience.
Writer Cherie Hu recently created an evolving document sharing virtual resources for the music industry including a roundup of platforms for performances, and even meet-and-greets.
Social Isolation Isn't the End of Art
It is heartbreaking to see so much art go away so quickly. Shows cancelled, events postponed indefinitely, jobs lost, crowdfunding to keep creatives afloat. At Fractured Atlas, we are hearing from our community of artists who use our services how scary and precarious this time is. And as artists ourselves, our creative futures are uncertain, too.
It's scary to think about what the long term effects will be. Can we pay rent at our homes and our studios? Can smaller galleries and theaters afford to open back up again? Will there still be a DIY scene? Did our careers just take a major, irreparable hit?
We know that people will find ways to create and to connect. While the future of the art world is uncertain, COVID-19 and social isolation aren't the end of art. We hope that the future of art and art shows is more flexible and inclusive, and that we emerge into the next phases with creativity and compassion.
You don't have to do anything related to your art practice now. You don't have to use this time to put together a wildly ambitious project or curate a groundbreaking show. But if you do, we hope that you now see some ways in which virtual art shows present unique opportunities, instead of just being sorry compromises.

You don't have to be making art right now, or figuring out what it means to shift your art practice into a virtual space. But whenever you're ready to get back into it, we want to affirm over and over that art is important, especially in a crisis.
More posts by Nina Berman
About Nina Berman
Nina Berman is an arts industry worker and ceramicist based in New York City, currently working as Associate Director, Communications and Content at Fractured Atlas. She holds an MA in English from Loyola University Chicago. At Fractured Atlas, she shares tips and strategies for navigating the art world, interviews artists, and writes about creating a more equitable arts ecosystem. Before joining Fractured Atlas, she covered the book publishing industry for an audience of publishers at NetGalley. When she's not writing, she's making ceramics at Centerpoint Ceramics in Brooklyn.