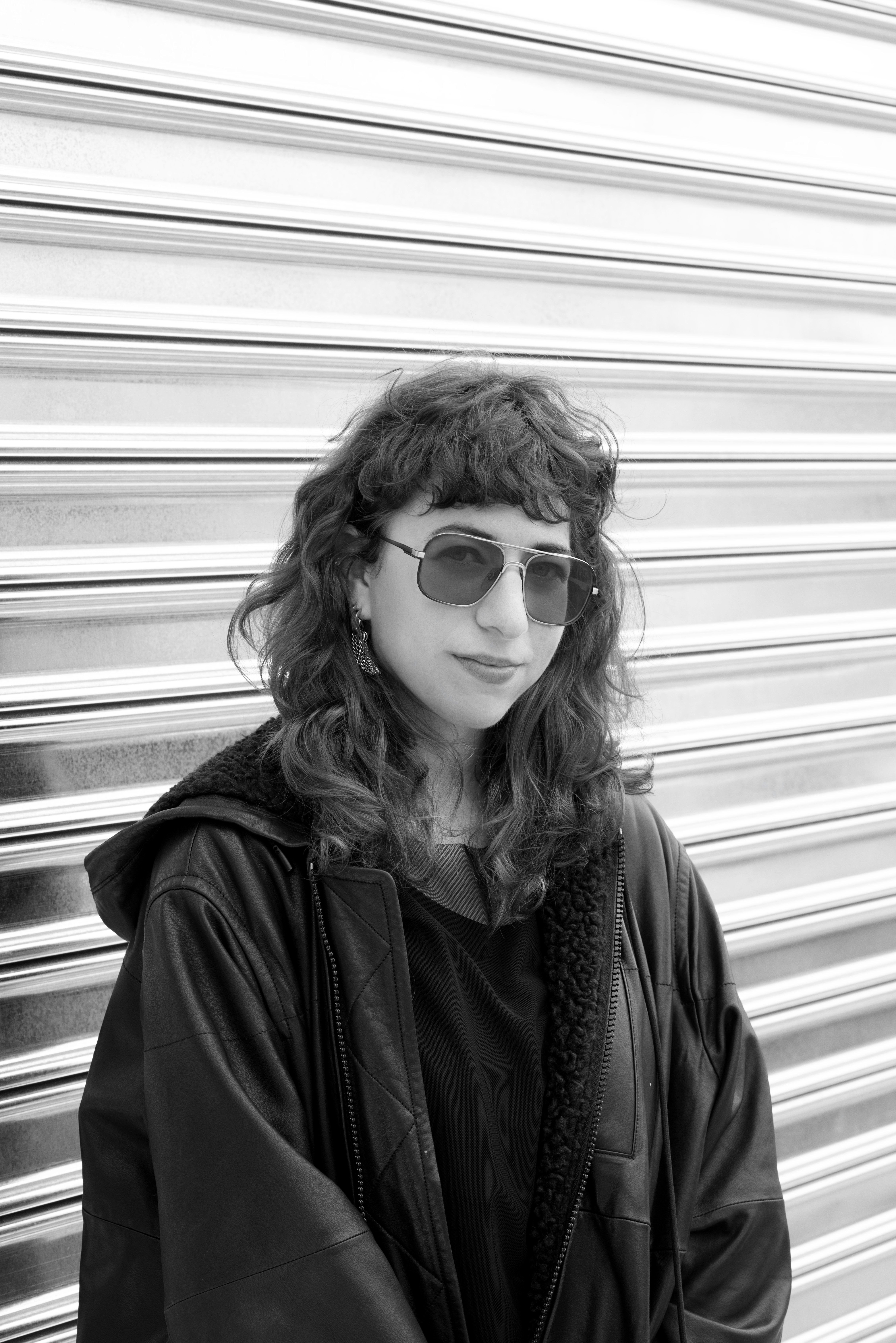 Post by Nina Berman
Best Platforms and Apps for Virtual Performances and Events
As an artist, creatives, or arts organization, if you've decided to put on a virtual performance or virtual fundraiser, you need to figure out where to have it. Sure, you'll have it online, but … where?
If you were putting on a physical event you might book a studio, community center, park, gallery, or auditorium. Different kinds of venues are best for different kinds of events, experiences, and budgets. The same goes for virtual events. Different platforms and apps will be best for different kinds of events.
As you figure out what kind of app or platform is best for your event, think about what kind of "space" you want, what features you need, what budget you have, and what kinds of production support you need.
Fractured Atlas is here to support artists with the nuts and bolts information that you need to bring your work to life. We're here to help you find studios, build budgets, and fundraise. And right now, we're here to help you keep finding creative outlets and how to keep bringing your creative vision to your community.
Here is a non-exhaustive list of platforms for you to consider for your creative event, whether it's a play, a dance performance, an interview, a reading, or something else entirely.
First, we'll cover some of the heavy hitters and the bigger names, and then move onto some of the newer or more niche options. We hope that you find the exact right platform to support your virtual event!
You are likely already familiar with Vimeo, a well-established video hosting platform for videos, movies, and films (including a curatorial framework to highlight the best of Vimeo). But you might now know that Vimeo has a product for professional-grade livestreaming.
If you want a platform for your virtual performance that's specifically designed for artists, Vimeo could be a good fit. Its livestreaming service is used by established arts institutions like the Apollo!
Vimeo Live lets you simulcast on platforms like Twitch, Facebook Live, LinkedIn, and YouTube. You can make events public or keep it private or password-protected. You can add pre-recorded video to the livestream, create layered graphics, and master audio with a mixer. You can also conduct live Q&As, polls, and chat with your audience. It's customizable, to give your performance a sense of virtual production design. The Vimeo support team offers training and even on-site production assistance.
Vimeo Live is available to Vimeo Premium customers, at $75/month.
Maestro is the platform that's being used by some of the biggest livestreamed events, including Coachella, the Grammys, the Fortnite World Cup, and the NFL Draft.
It allows you to entirely customize the experience for your audience. You can use Maestro to sell tickets or subscriptions, sell products during a live event and shout out your sponsors. Plus, it provides users with analytics to help you judge how well you connected to your audience.
If you've got a big event coming up that has a budget and requires serious production design, Maestro could be just what you need.
Pricing is available on request.
Twitch is a platform primarily used by gamers for livestreaming gameplay. Increasingly, though, it's being used for livestreaming DJ sets, talk shows, movie screenings, and trivia. Twitch is, by this point, a mainstream platform but not "professional" the way that platforms like Zoom or Google Hangouts are.
Twitch lets users talk, present, and screenshare as well as chat with viewers in the sidebar.
Because it's not designed for high-production events, Twitch is probably best for events that require just one screen or live readings.
Owned by Amazon, Twitch is free to use and has a bevy of resources to help individuals or organizations who are interested in streaming on the platform. Although it does have a variety of resource articles, they are geared towards gamers and other content creators and gamers looking to grow their community primarily on Twitch. They have articles and even a dedicated Twitter account for support, but not personalized support.
I would hazard a guess and say that you have probably heard of Zoom by now. You might be using it for work, to talk with your family, to get married, to catch up with old friends, or one of another activities that Zoom has been able to facilitate in the past few months.
As the standard video conferencing platform, Zoom comes with some pluses and minuses. Most of your audience is likely familiar with Zoom and how to use it. But, on the other hand, for people who have had to use Zoom for school, work, or other obligations, it can feel like more school or more work. To some, it could feel like attending an event at their cubicle.
Zoom is an appealing choice if your performance requires multiple people speaking from different places, like a play or a musical performance. You can also use its breakout rooms feature to create different "rooms" for a performance or to give your audience a chance to connect with one another in a more intimate way.
Zoom is free for up to 100 participants for calls up to 40 minutes long, so you would need the paid version if your performance was going to be longer than 40 minutes. The paid version starts at $149/month.
Everyone's favorite platform for beauty tutorials and old music videos with a radicalizing algorithm can be used for the arts, too,
You can livestream on YouTube as well as upload recorded videos. Livestreams will live on your page as recordings when they're done, which makes it easy for your audience who can't attend your event in real time. Because YouTube is so well-established, they have plenty of services to help people use their platform, including ways to edit videos within YouTube.
You can also create private videos if, for example, you wanted to have a behind-the-scenes video only for donors.
Something that's particularly nice about YouTube is that if you have a mix of pre-recorded videos and live videos, they can happily all live together in one place. If someone comes to your YouTube page, they can get all of your video content at once. Someone might watch a livestream and then stick around to see what else you have on your page and dig through the archives.
YouTube is free to use for creators.
Like YouTube, Facebook Live and Instagram Live are free to use and can put your work in front of people on apps that they are already using.
If you're looking to connect with your audience, you might choose to go where they are instead of asking them to go onto a whole new app or new website to find you.
These live social media streams are best for more casual events, like unplugged performances or artist interviews because neither Facebook nor Instagram Live offer a lot of capacity to customize the experience. You can (and should!) promote your live event beforehand so people know when to find your work. But you can also reach beyond just the guests who RSVP to a wider audience.
People will likely dip in and out of a live performance on one of these platforms, especially if they're just finding out about it as they scroll through their feeds. A follower or a follower of your follower might happen across your work if it's this accessible.
Launched in 2020 mmhmm is a literal product of zoom fatigue. It's designed to add joy and creativity to virtual meetings and presentations. Currently in beta-testing and backed by over $4.5 million in venture capital, mmhmm works in tandem with video conferencing platforms like Zoom, Google meet, and YouTube to give a more elevated and individual experience.
Using mmhmm, you can customize your background. Additionally, you can stay on screen while you present slides in front of that background. Instead of toggling between sharing your screen as a disembodied voice and then popping in as a head in front of your refrigerator (that's what my Zoom background shows, at least), you can present images or videos while showing your face and body, in front of the background of your choosing. You can even incorporate an additional livestream into the presentation, in addition to you speaking in real time.
If you have a performance or event in mind that requires images and videos as well as a live person or people on top, mmhmm could give you what you're looking for.
mmhmm offers what they call "copilot mode" to let you share controls of the presentation or to have someone "run tech" for a performance. The capacity to hand off the reins to someone to push buttons while the performers concentrate on what they're doing is crucial to a seamless event experience.
The free version of mmhmm includes up to 60 minutes a day of meetings and premium plans start at $9.99/month.
OVEE comes from ITVS, a public media incubator and presenter of independent film. Not only are they from the arts sector, we've actually shared the grants that they have offered in the past and highlighted Fractured Atlas members who have used OVEE!
OVEE is a screening platform that includes a chat option. It is geared towards public television and documentary films. PBS as well as local public television stations use OVEE currently. They have over 150 partners that they work with and over 155,000 viewers.
OVEE is designed with educators, documentarians, and public media folks in mind but they encourage potential partners to reach out and see if a partnership makes sense for all involved.
Remo combines some of the presentation capacities of apps like Zoom or mmhmm and the capacity to move around a virtual space like Cozy Rooms or Mozilla Hubs.
Designed for video presentations, virtual conferencing, and remote networking, allows for both pre-recorded video and live presentations. It is organized with "tables" that can be grouped around different topics. Users can see who is where, what topic people are discussing and can move to whichever strikes their interest. It's similar to a breakout room in Zoom, but rather than you, the organizer, putting people in rooms, the audience gets to choose. You could use this functionality for a before or after show mixer or you could have different aspects of a performance happen at different virtual tables.
The structure of the tables and the way that the audience can move between them give the REMO experience a casual feel.
We first found out about Remo when Gavilán Rayna Russom shared that she was using it to host her fiscally-sponsored colloquium about the future of nightlife, the Halloquium!
Remo offers a free trial and then starts at $100/month.
Cozyroom is actually, in fact, very cozy. Audio-only, Cozyroom lets you create a little environment in-browser. You can set up couches, armchairs, fireplaces, trees, and anything else you like to create ambiance. Users navigate the space as they choose. The closer they are to another use, the better they can hear that person speak. People can drift towards one another to chat and then further away to go elsewhere.
If you are hosting an event that's audio-only like a reading or a radio drama, Cozyrooms could be a nice fit. You could even set up several areas in your room as different sets. That way, you could have different performers performing or different scenes taking place that the audience can wander through.
Cozyrooms is free to use.
You might know Mozilla as the creator of internet browser, Firefox. You might not know that they have their own in-browser, social VR called Mozilla Hubs. Mozilla Hubs is similar to a video game in the sense that you move around and explore a virtual, three-dimensional space that's customizable and buildable. Plus, you can design your own avatar.
You can share photos, videos, PDFs, and 3D models in Hubs. You can build an installation, a set, or a gallery for people to engage with. Mozilla Hubs is an exciting option because there's some thrill of discovery and of wandering for users who are dropped into a virtual space and get to explore. Users can move around, talk to one another, and discover what kind of space it is that you've created.
Mozilla Hubs will work best for projects designed for a tech-savvy, or at least tech-curious, audience who understand navigating digital spaces with arrow and mouse clicks. I have to admit that the first time I used Hubs, I spent most of the time crashing into things and putting objects in places that they didn't belong. But, that being said, the figuring out of the space was part of the fun!
Mozilla Hubs is free to use, but they also offer Hubs Cloud Enterprise (handled through Amazon Web Services) if you need more.
Treat Your Virtual Events with Care
Regardless of what platform you use, we encourage you to put the same level of care into a virtual event that you would into a physical event.
The way that you present your work can have an impact on how your audience receives your work. Presenting your work with care to the production design, whether virtually or in-person, will give your audience a more meaningful experience and will help them better appreciate your performance or event.
Fractured Atlas is here to support you by sharing information to help you orient yourself in a new virtual world. So, how can you use your creative vision to give your audience a meaningful experience? Multimedia artist Faith Holland has been creating work virtually a long time. She gave some advice to artists who are just now starting to create virtual work.
More posts by Nina Berman
About Nina Berman
Nina Berman is an arts industry worker and ceramicist based in New York City, currently working as Associate Director, Communications and Content at Fractured Atlas. She holds an MA in English from Loyola University Chicago. At Fractured Atlas, she shares tips and strategies for navigating the art world, interviews artists, and writes about creating a more equitable arts ecosystem. Before joining Fractured Atlas, she covered the book publishing industry for an audience of publishers at NetGalley. When she's not writing, she's making ceramics at Centerpoint Ceramics in Brooklyn.