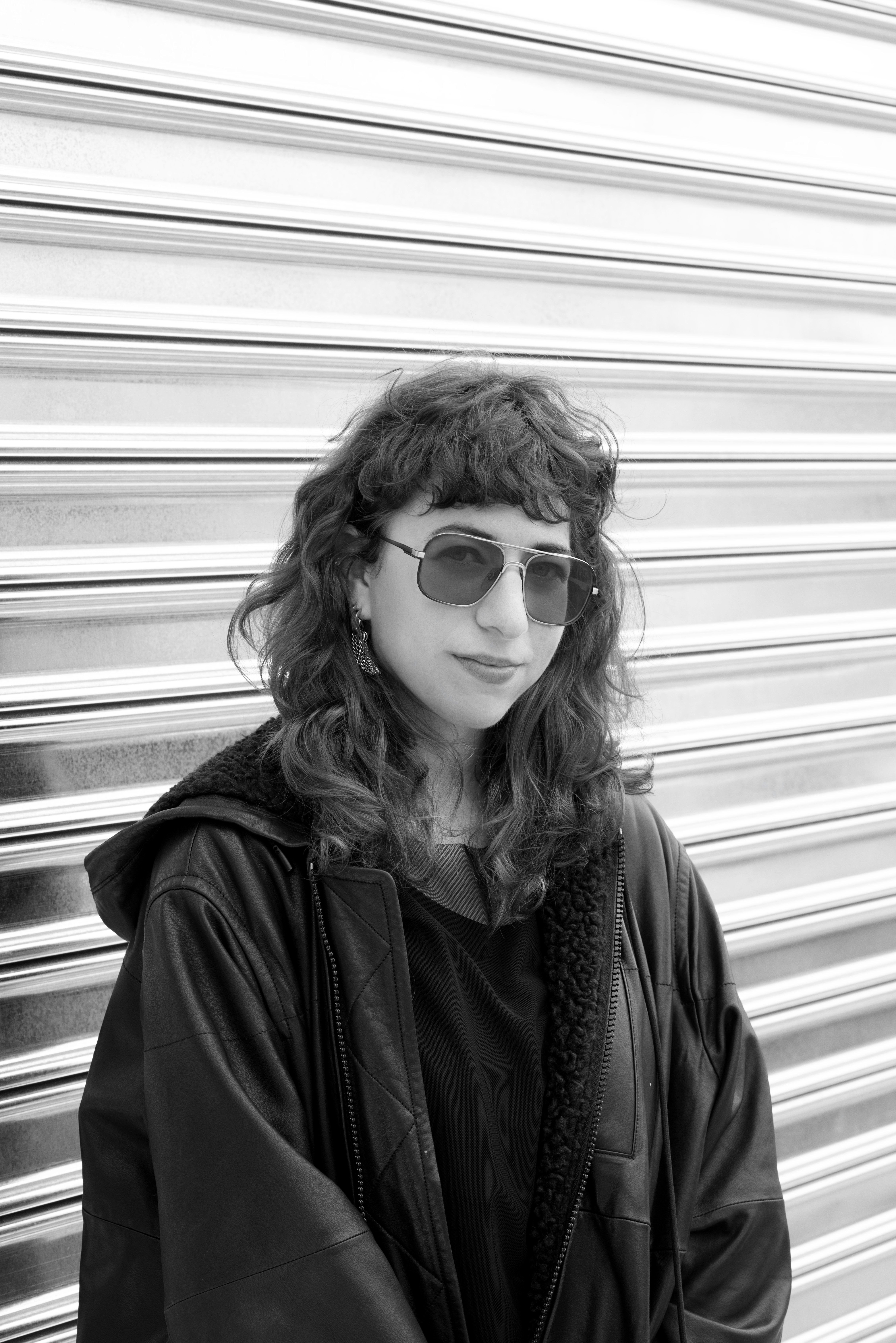 Post by Nina Berman
Need a Studio? Things to Consider when Renting Space for Art
Renting a studio often seems out of reach for artists, but there comes a point when you simply can no longer work or practice out of your home. For some artists, this might be about not annoying your neighbors or roommates. For others, it might be about stepping up your game as art takes up a bigger portion of your attention. It might be about creating better boundaries between your creative practice and the rest of your life so that you can focus better. It might be about building a creative community. For performers, it might be about putting on a play, concert, or screening that is accessible to a wider audience.
Whatever the reason, we know that artists often need to find spaces outside of your homes to create and share your work. For many artists, this means renting a studio space. It can be overwhelming to figure out the type of space you need, what space costs, or even when is the right time to rent a studio.
At Fractured Atlas, we support artists throughout your careers and are here to provide you with the tools to take your practice to the next level, whether that means helping you navigate the world of fundraising for artists, supporting your practice through fiscal sponsorship, or creating a community to help you find your peers.
Here are some starting points artists might consider when renting space for their art practice or performance, whether they are looking for a short-term rehearsal venue, a long-term storefront, or anything in between. This guide will help you make the best space decisions for you.
What Kind of Space You Need
Much like making money as an artist, the first step is developing your plan. Ask yourself these simple questions to get started:
Do I need the space to plan the art?
Do I need the space to make the art?
Do I need the space to show the art?
Do I need the space to sell the art?
Do I need the space to store the art?
The primary determinant of the kind of space you need is the type of art you intend to do in the space. A musician does not need the same kind of space as a painter. If you are lucky, there may be an arts incubator or similar in the area which has pre-designed studios for your type of art.
However, for many artists, it's necessary to find a suitable space and fit it out. For some artists, administrative or office space is important. If you are managing a theater group or a band, for example, you may need space for a desk and files. If you are selling work, then you will need a retail setup for handling cash. You need to make a list of things you need in your space and from your space.
The more things you need the space to do, the more expensive it can be. However, getting to bundle usage may save you in the long run. That leads us to developing our space budget.
How You'll Use Studio Space
Make sure you know exactly what you need in a studio. While you're finding a space to fit your needs, make a list of exactly what you'll use it for. Here are some things you might need when renting space for art:
Exhibition space
Exhibit space should be easy for the public to find and access, and have good lighting to show off your work. Sculptors may want outdoor exhibit space. Make sure that your proposed exhibit space is the right size and versatile. If you are sharing with another artist you may want or need more space.
Pro Tip: Measure door sizes and check the load-in and out pathways. It's terrible to find the perfect space only to realize none of your work can fit through a narrow hallway or down an inconvenient flight of stairs.
Rehearsal space
If you are involved in dance or theater, then you will need rehearsal space. This can be hard to get for a low price. You might consider a small warehouse if you can find one for a reasonable rent (or a reasonable rent when split between members of the collective). Make sure there is also somewhere nearby for everyone in the group to park or easy public transit access.
Music rehearsals
Music rehearsals may not need as much space as the performing arts but you need to make sure neighbors won't be constantly frustrated as you play the same song over and over again to get it just right. Check the acoustics of the space before signing a lease, make sure they don't deaden sound or produce feedback. Good acoustics make practicing easier.
Fabrication space
What do you need to actually make your art? If you need a sink, do you need to make sure that the sink pipes are able to handle the occasional bit of paint or chemicals you might end up pouring down it? What about venting? Make sure there is enough space for large equipment if you need it, and that you can use high-power tools if that's what your practice requires. Metalworkers and jewelers may need to worry about fireproofing (and fire control services, possibly including sprinklers).
Performances
If you are looking for a space to do actual performances, then a purpose-built theater might be best, but converting a warehouse may be cheaper. Depending on the season, it may be worth looking for a suitable outdoor space.
Your Budget for Space
Rent is not the only thing you should consider when determining your budget. Some "cheap" places turn into expensive ones once you add ancillary costs. Expensive places can be a bargain when you're not paying for amenities or being nickel-and-dimed. Here are some items to take into account:
When figuring out how much you can afford to spend on a space, we recommend writing out two lists of expenses, one for the initial setup of a space (security deposits, moving fees, furnishing, decorating) and a list of monthly, ongoing expenses (rent, utilities). Use typical prices and estimates, and consider asking other artists what their expenses look like. For long-term rentals, make sure that you can afford to pay the rent even if you have two or three terrible months in a row. For short-term rentals, make sure the total cost is within your planned budget or even a bit lower to make room for the unexpected.
Travel costs to and from the studio
When thinking about the cost of a space, consider the cost to get to and from that space. Studios that are more affordable might also be further away from your home or poorly connected to public transit. If you're going to be spending money calling cars to get you home after the last bus leaves, you should factor that into the overall monthly expenses. If you're looking for a space that other people will be visiting or attending, are you asking them to spend significant amounts of time on public transit or in their car?
Utilities
Make sure to find out whether these are included in the rent, as this can make a huge difference in regards to affordability. Are utilities shared with multiple tenants? Are you only responsible for the utilities you use and billed later or is there a flat fee upfront?
If you have a creative practice that will raise utility costs, this becomes even more important. For example, if you are a ceramicist and need a place to put your kiln, you'll want to figure out how much you should expect to spend on energy bills to fire that kiln. If you are an animator and all you need is a desk and good WiFi, utilities won't be as big of an issue.
Security and other deposits
Most rentals, either short-term or long-term require deposits. It might be first and last month's rent or a deposit to hold your reservation. Often, this means a significant chunk of change upfront. But you might get some of it back, depending on the arrangement.
For short-term rentals, you have a good chance of getting back your security deposit. For most rentals, you can't secure them without some sort of deposit - booking farther in the future may allow you to put down a little less and pay over time.
Cleaning and maintenance fees
Do you have to hire a janitor? Do you have to pay into waste management costs? Is there a manually-operated, freight elevator with irregular hours that may mean you have to pay overtime? (This one is inspired by a true story.)
Buying or leasing equipment
Some spaces may have access to the equipment you need for no or low cost including with the rent. Other places may be cheaper on the surface, but without the tools you need.
Location, Location, Location
Finding the right location for your studio can be a challenge. What is the right location, anyway? Some factors you should consider are:
Artistic community
Do you want to socialize with other artists? If so, then you want to look for a studio in an incubator or other arts' space. Some artists find they benefit from "cross pollination" with other artists and their work. You could also consider sharing space with another artist to save money.
Sharing space with other artists is a great way to build community, to talk about shared challenges related to creative work, and to stay inspired.
Arts incubators also often offer lower rent than traditional studios. However, these kinds of communities tend not to be useful if you need a lot of space or are going to make a lot of noise, and thus are of greater use to visual artists, designers, and writers, rather than performers and musicians.
Audience traffic
Will you be having customers visit the site? If so, then you want your studio to be in an area that gets a lot of traffic. You may want to go for a storefront if you can afford one. It might also be advantageous to be close to other artists or to other spots that draw foot traffic or entice visitors like shops or bars. The same is true for performance spaces where your audience will be coming to watch the show. Think about parking and access to public transportation.
Convenience
How far are you willing to travel between your home and the studio? Consider both the distance and the ease of getting there. For example, you might be able to go further if the studio is on the same bus route, allowing you to commute without having to drive and potentially do preliminary sketches or other work on the bus. A lengthy commute may wear you down and cause you to end up giving up on the space, particularly if you have to carry a lot of equipment back and forth.
However, you may have to balance this with convenience to your customers or audiences. Needless to say, you may be more comfortable traveling a long distance for a short-term gig. If the gig is out-of-town, then consider where you are going to stay, looking at hotel prices and what transportation is available.
Gentrification
Whatever space you rent isn't only about the space itself, but also the area that it's in.
We also recognize that art studios and galleries tend to be early harbingers of gentrification. Artists often can't afford expensive neighborhoods and so rent (and live) in less-expensive neighborhoods. Then, once the creative class moves in, landlords and property developers can use our presence to drive rents higher or to say that a neighborhood is "on the rise" or "artsy."
When you think about renting a space, consider ways that you might be displacing other residents and how you can use your space to be a good neighbor and a real member of the community that you're moving into. Ultimately, gentrification is a structural issue rather than one based on personal choices made by working-class people. But that doesn't mean that you shouldn't actively strive to be in solidarity with your neighbors and your community.
Noise
Musicians, dance troupes, and theater groups can make a lot of noise. If you are a musician you may need a soundproofed studio for recordings. The same goes for podcasters and voice artists. You might also want to consider the neighbors. Look for space that is not right next to residential buildings. Space above or below a store can be ideal for music or dance studios, and you can practice in the evenings safely.
Soundproofing is vital for any artists that are recording, whether music or vocally, and can be useful for other performance spaces too. Nobody wants the sound of a jet engine taking off during a crucial moment! Make sure to test the acoustics of any space you are renting for performance or rehearsal.
You may also need to check with any venue about sound limitations (amplified or acoustic, only during certain hours, only certain instruments, etc.)
For other artists, noise from other sources may be an issue. If noise affects your concentration, then consider how much noise may be drifting into the space during prime working hours. You may want to avoid a studio that is close to a freeway or a train station, or under the flight path of the airport.
Length of Rental
Be wary of longer fixed-term leases if you're not sure you can commit to the space. If something happens, you will be stuck paying for space you are not using. It's worth finding out how your landlord feels about temporary sublets before you sign a lease, that way if you get a residency somewhere else you can rent the space to another artist while you are gone.
Long-term leases are great for folks who are consistent in their practice and volume of work. You can often lock in discount rates with those types of commitments.
Month-to-month rents tend to be a lot more expensive, so work out how much you are able to commit to before starting negotiations with your landlord. On the other hand, if you need rehearsal space for a few weeks before a major gig or a short-term performance space, then you are going to be negotiating for a short-term rental, usually at a flat rate.
Storage
Renting space for art comes with many factors to be aware of. When making your list of things you need in your studio, don't forget storage space. You will need space for finished pieces, supplies, and equipment you use rarely. Having more storage will allow you to purchase non-perishable supplies such as paper in higher quantities. You may want secure storage, rather than sharing with other artists, which can add to the costs.
Performing artists and musicians may need extra storage space to store set pieces, and may need a space primarily dedicated for storage between shows. Writers or designers need a lot less storage and some may be handling everything digitally and need none at all.
Storage constraints can also slow down your production, so it may be worth paying a little more for extra storage space. Make sure that the storage space is properly climate-controlled so finished pieces are in good condition while waiting for the buyer to pick them up.
Accessibility
Begin with your own accessibility needs: what do you need to be fully accommodated in the space? If you plan on having exhibit space, an open studio, or setting up a performance venue, then it must be at least minimally accessible to people who use wheelchairs.
Unfortunately, a lot of people stop at the bare minimum. You don't want either you or your landlord to be on the receiving end of an ADA compliance suit. And further, you don't want to find that your audience or collaborators aren't able to access your space. Creating accessible space is a net good for everyone. Exhibit space should be step free and planned to allow space for wheelchairs. Remember that you could probably have service dogs in the space (when you are open, consider putting out a water bowl for service dogs) and plan accordingly. If possible post braille versions of all signage.
Accessibility is vital for any space and important to consider when searching for your new space.
Transportation
How easy is the space to get to for people who don't drive? Is there enough parking nearby for when you have an event or performance? How expensive is said parking? Sometimes it's worth going for a location that's a bit out of downtown if there's free parking.
Even if you plan on driving, look into what the public transportation options are for non-drivers. This will help make the site accessible to people who don't drive or who prefer not to drive.
Being closer to public transit or a central downtown area might mean that your rent bills are higher, so you'll have to weigh the cost and benefit of accessibility, transportation, and finances..
Insurance
What insurance requirements do your prospective landlords have? Many landlords will require you to get liability insurance at a certain minimum value with them named as the insured.
Be wary of landlords who "suggest" specific insurers, as that may not be the best deal for you. Shop around before agreeing to anything, and note that landlords can require you to get liability insurance, but can't dictate who you buy it from.
If you are going to be open to the public, you will need the right kind of liability insurance. There are specialist insurance policies for studios that will cover general liability insurance as well as theft of or damage to your work. Generally, these are cheaper than policies sold to retail stores.
Before Finding The Right Space, Figure Out Your Finances
Finding the right studio space can be a challenge and we hope this guide has given you some tools to navigate it. Ultimately, the right space is one that serves your work and your audience when it needs to.
As you figure out what you'll need to have when renting a studio space, you'll also need to figure out the finances. You might even need to fundraise! As we've mentioned, renting a studio can be expensive. Before making any commitments for a space, you'll need to take an honest look at the other expenses you'll incur in order to bring your project to life. That is to say, you'll need a budget.
More posts by Nina Berman
About Nina Berman
Nina Berman is an arts industry worker and ceramicist based in New York City, currently working as Associate Director, Communications and Content at Fractured Atlas. She holds an MA in English from Loyola University Chicago. At Fractured Atlas, she shares tips and strategies for navigating the art world, interviews artists, and writes about creating a more equitable arts ecosystem. Before joining Fractured Atlas, she covered the book publishing industry for an audience of publishers at NetGalley. When she's not writing, she's making ceramics at Centerpoint Ceramics in Brooklyn.