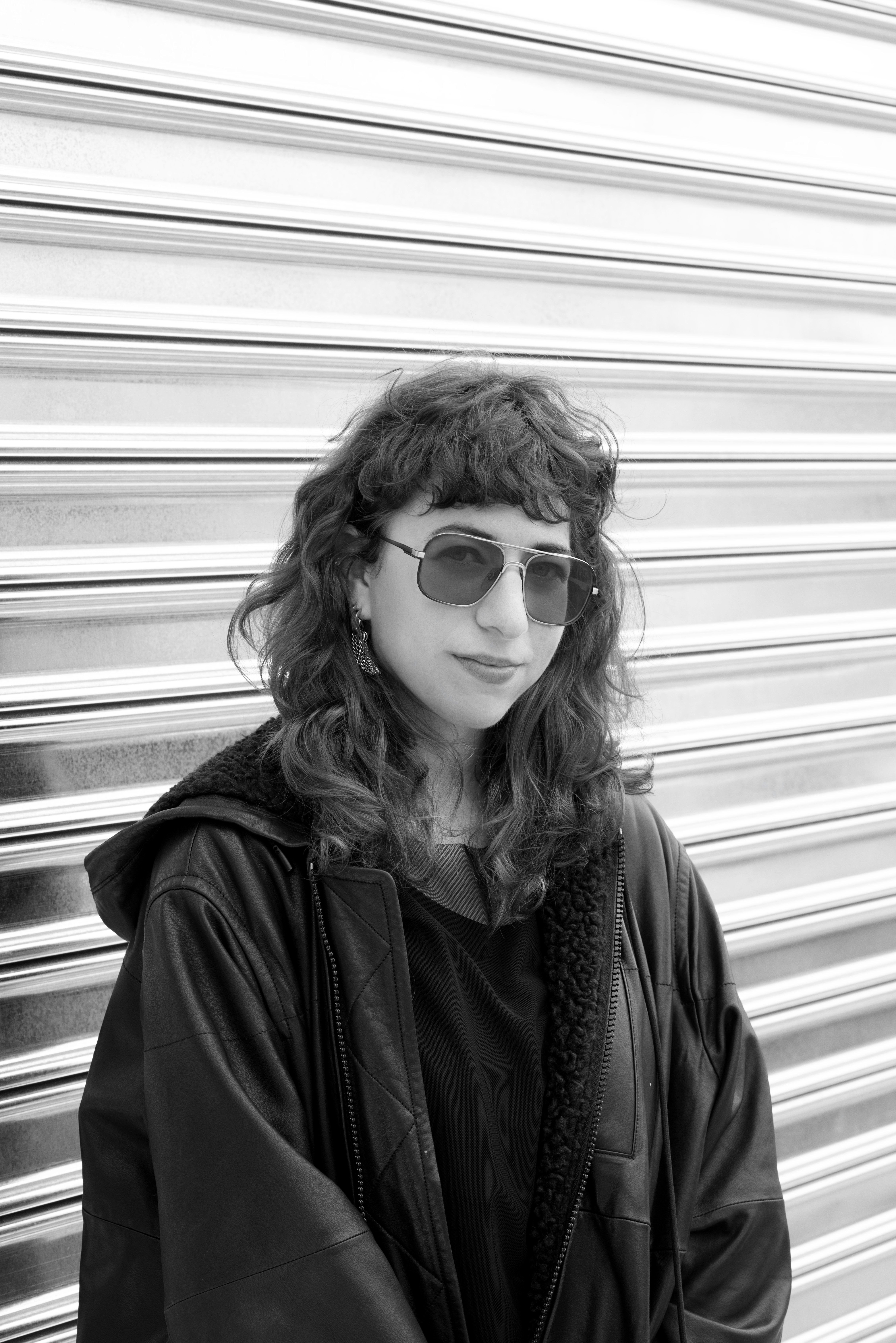 Post by Nina Berman
Upcoming Grant Deadlines and Opportunities (08/06/20)
Every month, Fractured Atlas provides a list of upcoming grant opportunities for artists and arts-based projects so that you can discover more opportunities to get financial support for your work. As a fiscal sponsor of 4000+ artistic projects, we provide access to grants for artists in every discipline.
If you are new to grant-seeking, check out our introduction to grants and our grants webinar. If you're not already fiscally-sponsored, fiscal sponsorship can give you access to a wider pool of grant opportunities. Learn more about our fiscal sponsorship program here. If you are fiscally-sponsored, be sure to review our grant application process as you apply for these grants or any others.
Here are the upcoming opportunities for September 2020:
---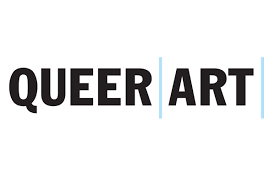 Queer|Art is pleased to introduce The Illuminations Grant for Black Trans Women Visual Artists. Developed and named in partnership with Mariette Pathy Allen, Aaryn Lang, and Serena Jara, this new annual $10,000 grant, awarded to draw attention to an existing body of work, sheds light on the under-recognized contributions of Black trans women visual artists and provides critical support to their continuing work. Winning artists will receive additional professional development resources and further guidance to bolster their creative development in the field.
"The Illuminations Grant not only highlights the lacking representation of Black trans women in the visual arts," says Lang, "but also seeks to confront the systemic barriers that deny them artistic opportunities and a sustainable craft. By supporting this grant, Mariette Pathy Allen challenges herself and the art industry to see Black trans women as more than mere subjects, while forging a new pathway for visual artists within this community to thrive."
Geographic Focus
United States
Deadline
August 30, 2020
---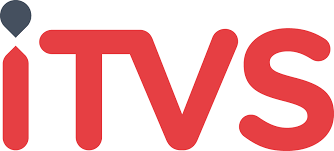 iTVS (Independent Television Service) is looking for exceptional stories by filmmakers from diverse backgrounds: stories that take creative risks, inspire dialogue, and are rarely seen on public media. They are committed to supporting producers of color and creating public media programming that is truly inclusive.
The Diversity Development Fund gives producers of color up to $25,000 in research and development funding to develop their documentary for public media. Pre-production nonfiction projects only. Around five percent of applicants receive funding.
Geographic Focus
United States
Deadline
September 1, 2020
---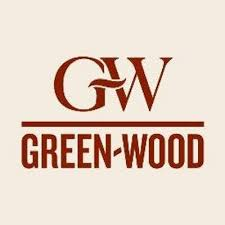 Green-Wood Cemetery is pleased to announce this residency (January– September 2021) will offer one artist the opportunity to create a new project or body of work inspired by beautiful natural landscape, stunning monuments, and compelling history.
The residency is open to emerging or mid-career artists residing in New York City and working in the visual and/or performing arts. The artist will be provided a $7,500 honorarium, private studio space in the landmarked Fort Hamilton Gatehouse, and access to the Cemetery's professional staff and archives and historical collections. The selected artist will be announced at the end of September, 2020.
Applicants must be emerging or mid-career artists living and working in New York City; Collectives/Collaborators will be considered as long as all members are local. Applicants must be able to create work responding to Green-Wood as a site for art, history and nature, with special consideration given to those who can engage the communities surrounding the Cemetery. The selected artists will develop a project (or body of work) that is inspired by Green-Wood and engages with the Cemetery's archives, art, architecture, history, or landscape (or some combination therein). They will create a final presentation of the work for public viewing and be on site at least two days a week.
Geographic Focus
New York City, NY
Deadline
September 2, 2020
---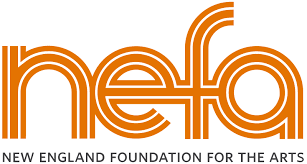 The New England Foundation for the Arts is pleased to announce New Work New England. This grant provides grants of $7,500-$15,000 directly to New England artists in dance, film, interdisciplinary work, music, musical theater, opera, poetry, storytelling, and theater to support creating and producing new work that has potential to engage multiple New England communities. The focus of this pilot program is on artists and the creative process and projects that further equity, diversity, inclusion, and accessibility.
Applicants must be practicing artists in dance, film, interdisciplinary work, media, music, musical theater, opera, poetry, storytelling and/or theater. There is no minimum for years of experience. Applicants may be individual artists, collectives, or artists with their own 501(c)(3) organization. At least one public presentation of the new work must occur during the grant period. This may include performances, works-in-progress showings, and/or community engagement activities in at least one New England community. During the time of COVID-19 restrictions on in-person public performances, strategies to connect with community members and audiences through digital platforms are included in this requirement.
Geographic Focus
New England (Connecticut, Maine, Massachusetts, New Hampshire, Rhode Island, Vermont)
Deadline
September 3, 2020
---

The Asian American Writers' Workshop is now accepting applications for the 2021 Margins Fellowship. Four emerging Asian American, Muslim, and Arab writers of fiction, poetry, or creative nonfiction based in New York City will receive $5,000, residency time at the Millay Colony for the Arts, mentorship, access to the AAWW writing space, and publication opportunities in our online magazine, The Margins.

The Margins fellowship is open to emerging Asian American, Muslim, and Arab creative writers who reside in New York City. Fellowship applicants may not be enrolled in any academic, conservatory, college, or degree granting training program during the fellowship term.
Geographic Focus
New York City, NY
Deadline
September 7, 2020
---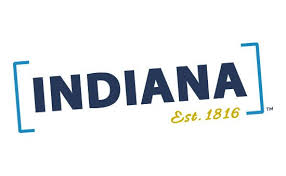 The arts and cultural sector adds vibrancy and depth to Hoosiers' lives and is a significant factor in the health of Indiana's tourism economy. While the COVID-19 crisis threatens arts organizations and events as well as those organizations that represent Indiana's destinations, they continue to be at the center of community life and will be critical to the State's economic recovery. The goal of this program is to assist in the preservation of these entities and to provide bridge funding to continue operations. The Indiana Destination Development Corporation (IDDC) will provide operating support to arts and cultural organizations, local events, and tourism organizations whose normal business has been interrupted due to COVID-19.
Geographic Focus
Indiana
Deadline
September 8, 2020
---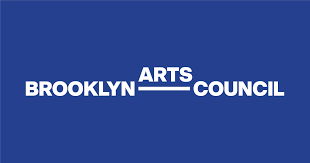 The Brooklyn Arts Council is accepting applications for several different grants.
Their Local Arts Support is designed with nonprofit organizations and artist-nonprofit partnerships in mind, and helps develop high-quality local arts projects and programs that focus on community engagement. Funded by the New York State Council on the Arts (NYSCA), this program is appropriate for nonprofit organizations and artist nonprofit partnerships developing high-quality local arts projects and programs that focus on community engagement. Competitive applicants will demonstrate the ability to identify the community they strive to engage, articulate proposed methods of engagement, and provide a thoughtful assessment of anticipated outcomes.
The Brooklyn Arts Fund is designed to support Brooklyn-based artists, artist collectives and Brooklyn-based 501c3 organizations with budgets under $100,000/year. Applicants may not have applied to DCLA for FY2020 funding. Artists based in the borough are encouraged to apply for financial support for projects occurring in 2021.
The Charlene Victor & Ella J. Weiss Cultural Entrepreneur Fund will provide awardees with the necessary support to leverage their creative passions with the entrepreneurial skills necessary to maintain sustainable creative careers. Annually, two Brooklyn-based women artists or arts administrators are awarded $2,500 each toward costs for professional development in the form of educational workshops, artists' residencies, boot camps, conferences, and fellowships.
Geographic Focus
Brooklyn, NY
Deadline
September 11, 2020
---

The board, advisory board, and editors of Gulf Coast recognize the significant lack of venues and support for young and mid-career writers working across the United States. Through the Toni Beauchamp Prize in Critical Art Writing, they seek to bring exposure to writers who are dealing with the spirit of the age and unafraid to ask difficult questions.
The Beauchamp Prize will consider submissions of work that have been written (or published) within the last year. A variety of creative approaches and formats to writing on the visual arts are encouraged, and can include thematic essays, exhibition reviews, and scholarly essays.
There will be one first place prize of $3,000 dollars, and two runners up, awarded $1,000 each. The winning essay will be featured in CG's printed journal, and the two runners-up will have the option of publication as GC Online Exclusives.
Entries for the Toni Beauchamp Prize in Critical Art Writing should be a single piece of prose, written in English, not exceeding 1,500 words.
Geographic Focus
United States
Deadline
September 15, 2020
---

The Wachtmeister Award is endowed by VCCA Fellow and Board member Linda Wachtmeister and administered by the VCCA Fellows Council. It is presented every two years in rotation to a prominent writer, visual artist, or composer whose significant achievement in the arts is widely recognized. This award acknowledges the vital role of the arts in our world, the importance of artists who exemplify excellence in their field, and the necessity of time and space for the creative phase of all artistic work. The award includes a fully-funded fellowship of up to 30 days (between July 1, 2021 and January 31, 2023) at VCCA's Mt. San Angelo in Amherst, VA, an honorarium of $1,000, and reimbursed travel expenses of up to $750.
The 2021 award will be given to a visual artist working in any discipline or in a cross-disciplinary way.
This year's applicants must have worked professionally as a visual artist for the past 15 years with substantial national or international achievement in their field, including grants, awards, performances/installations, etc.
Geographic Focus
Global
Deadline
September 15, 2020
---

Generation 180's Vote Clean Energy 2020 campaign aims to increase the visibility of the existing "clean energy constituency" (i.e. voters that support strong political action on clean energy) through art, "front yard" campaign collateral, and social media. At the center of this campaign is an "art initiative" that will award three(3)artists each with a $2,000 contract to produce a work of art that communicates the campaign's core message: that Americans want bold government action on clean energy—now.These works will be shared, amplified, and/or distributed (depending on medium/format) across the digital channels of Generation180 and its campaign partners.This opportunity is open to all individuals living within the United States. All visual mediums, styles, and formats will be considered, including but not limited to computer-generated drawings, illustrations, paintings, murals, comics, installations, print, sculptural, two-dimensional or three-dimensional, mixed media, video, etc.
---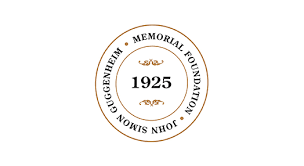 The John Simon Guggenheim Memorial Foundation offers Fellowships to further the development of scholars and artists by assisting them to engage in research in any field of knowledge and creation in any of the arts, under the freest possible conditions and irrespective of race, color, or creed. Guggenheim Fellowships are intended for individuals who have already demonstrated exceptional capacity for productive scholarship or exceptional creative ability in the arts.


Geographic Focus
United States and Canada
Deadline
September 17, 2020
---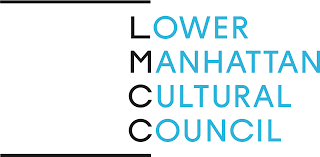 The 2021 Manhattan Arts Grants are designed to support Manhattan artists and organizations in accessing public funds for presentations that are responsive to the needs and safety of our local communities and to amplify the cultural breadth and identity of our city.
With support from the NYC Department of Cultural Affairs and New York State Council on the Arts, LMCC's Creative Engagement and Creative Learning programs provide technical support to applicants and awards of up to $9,000 to enable hundreds of arts projects in all disciplines, serving communities from Inwood to The Battery.
With support from the Upper Manhattan Empowerment Zone Development Corporation, LMCC's UMEZ Arts Engagement program provides technical support to applicants and awards of up to $10,000 to enhance the diversity and frequency of arts and cultural presentations in Upper Manhattan.
Their grants are often among the first awards an artist or group receives and can help recipients to leverage additional support from other sources. Recommendations for awards are made through a juried selection process comprising artists and arts leaders whose expertise reflects the cultural and creative diversity of Manhattan.
Geographic Focus
Manhattan, NY
Deadline
September 29, 2020
More posts by Nina Berman
About Nina Berman
Nina Berman is an arts industry worker and ceramicist based in New York City, currently working as Associate Director, Communications and Content at Fractured Atlas. She holds an MA in English from Loyola University Chicago. At Fractured Atlas, she shares tips and strategies for navigating the art world, interviews artists, and writes about creating a more equitable arts ecosystem. Before joining Fractured Atlas, she covered the book publishing industry for an audience of publishers at NetGalley. When she's not writing, she's making ceramics at Centerpoint Ceramics in Brooklyn.