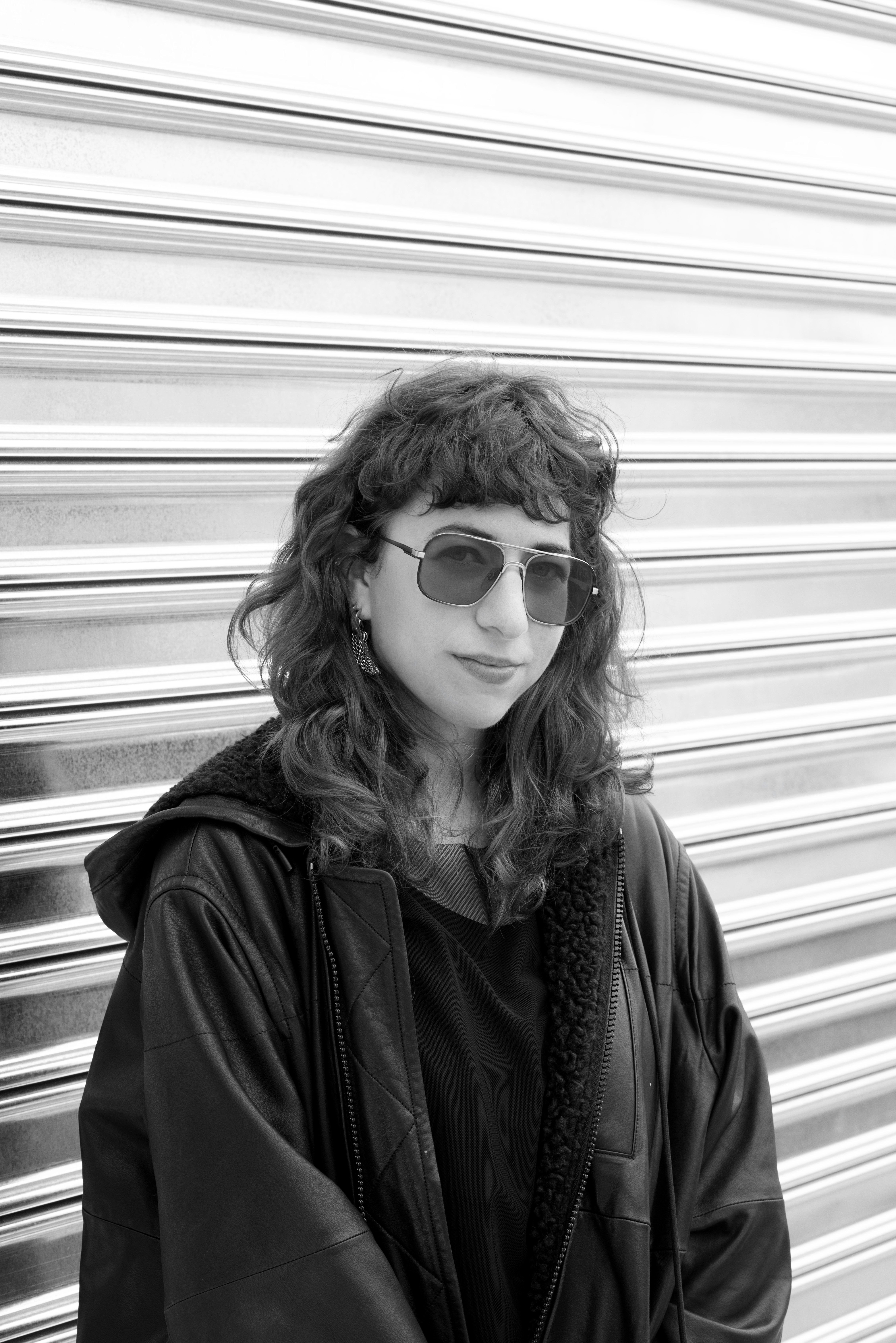 Post by Nina Berman
Cold Calling Tips for Artists from a Political Fundraising Professional
Not all fundraising looks or functions the same way. Fundraising for different kinds of projects or in different fields will often adhere to specific norms, modes, and strategies.
For example, it's not unusual for a political campaign to ask for donations on the street, send emails to big lists of people in hopes that someone will bite, or make phone calls to strangers to solicit donations. While very common in political campaigns, these strategies tend to be much more unusual in the world of art.
Art fundraising traditionally depends on personal relationships (whether that's with a crowdfunding campaign or soliciting larger donations from wealthier individuals) and cultivating those relationships over the long term. But what can we learn when we look at different fundraising worlds? Quite a lot, we believe.
Fractured Atlas wants artists to be able to successfully fund your work, to get the resources you need to see your project through with more than just the barest bones budget. We also know that arts fundraising is hard. There are emotional challenges, a crowded field of people seeking funding, and a general discomfort in the art world with talking about money.
In order to best support artists and help you get the support you need, we want to bring in our colleagues from other sectors, to see what lessons they can share about fundraising in their field. To that end, Fractured Atlas has been exploring ways that models of fundraising that work in the political arena to see what could translate to the art world.
We've been collaborating with Grassroots Analytics, which operates a high-end consumer database of left-leaning U.S. Americans. They work with political campaigns to help put candidates in front of donors who might be interested in supporting them, even if they've never heard of that particular candidate before.
Destiny Guzmán is currently the Deputy Technical Director at Grassroots Analytics. But before that, she worked in the trenches of cold calling for political campaigns. She knows from personal experience what it's like to pick up a phone, call someone you've never spoken with before, and ask them for financial support. And she's sharing what she has learned along the way. In this interview, Destiny provides insights from her wealth of experience about cold calling and call time (which is the time you set aside to make those calls), including how to prep for a call, how to tailor your pitch, and what to do if you can't get ahold of someone.

What's your background with cold calling?
While a student at UNC, I took part in phone banking for school board candidates in Charlotte, NC. Those calls weren't fundraising oriented; they were centered around informing local voters about voter registration deadlines. We would also discuss the stances of the organization I worked for, which advocated for student curriculum reform and diversity in education.
After graduating from UNC, I worked as the call time manager for Moe Brown in SC-05 during the 2020 campaign cycle. I oversaw call time operations by creating quarterly call time results sheets, computing weekly statistics and maintaining queued call lists for the candidate and finance staff that correlated with upcoming events, endorsements and position roll-outs. Additionally, I facilitated and participated in daily in-person call time alongside the candidate, dialed donor prospects, drafted email follow up with regards to calltime, and navigated NGPVAN to create call time lists, curate donor contacts, and input calltime results.
What were the challenges you ran into early on?
A call time program is a major undertaking. Learning the candidate and their stances, then identifying a donor universe that makes sense for them and creating an organizational structure to manage and record your data, updating your CRM (e.g., Campaign Deputy) to keep track of notes from conversations and when you last contacted prospective donors can be overwhelming in the beginning.
What helped you become a more confident cold caller? How can people best

prepare for a cold calling campaign?
Repetition, revision and preparation.
Repetition: Doing any task becomes easier over time, even something as uncomfortable as cold donor outreach. For most congressional races, you are doing 40 hours of call time a week, if not more. In respect to the art space, you will likely not do as much call time, so repetition could be as simple as conducting pitch practice until your delivery becomes more comfortable and natural to you.
Preparation: Preparation is vital to feeling confident during cold calling. Keep a log of questions that arise from these calls instead of feeling discouraged by them. From a campaign's perspective, you may get asked questions like "Is this a winnable seat?" or "As a person who is out of your district, why should I care about/contribute to this race?". When you are unprepared for these sorts of questions, you leave yourself open to feeling stumped or uncomfortable on a call.
During your scripting sessions, consider what questions commonly arise, and create an FAQ document that you can lean on during those rough patches.
Revision: When acquiring quality call time data, you will have useful information on hand regarding individual donors and their giving history [for artists, this might be part of your DIY prospecting work]. From there, you can slightly amend your pitch that is both sincere to your organization/craft, but that you know will create a connection with the donor.
For example, let's say that you work for an independent filmmaking organization that is working to jumpstart two projects: One centering the stories of BIPOC individuals impacted by the water-crisis in Flint, MI, another centering the history of the prison industrial complex in the Southeast. If you are calling a progressive donor from the Midwest whose donation history indicates that they care about the environment, it would be wise to leverage your project centering Flint, MI when speaking to that person. It is vital to marry authenticity and strategy on these calls.
What happens if you can't get ahold of someone? When should you stop trying?
Everyone has different philosophies on this, there is no perfect answer! I recommend that you keep calling until you hear from the donor and they tell you they are not interested in donating. Many times, people abandon great donor prospects because they can't reach them when they call. If this is a hurdle you come across, try diversifying your methods.
If you call every Tuesday and Thursday from 10 AM - 12 PM, try calling during an afternoon slot, or switching up your days of the week when you circle back to call that list. If you have an email address or another form of contact information for them, try that too if calls aren't working.
Also, be mindful of regional cultures and norms. For example, when calling donors in the Southeast, I refrain from calling after 6 PM and calling at all on Sundays. Given Southern culture, which is largely traditional and family-oriented, you will likely not be received warmly when calling during those times. Contrastingly, people who live in major cities with intense work cultures, such as Los Angeles or New York, will be more receptive to later calls on average. Also, another good rule of thumb is keeping track of religious holidays and being mindful of not calling people at inappropriate times.
What do you think artists can take from the world of political fundraising in terms of strategy and tactics?
Artists can benefit greatly from implementing tactics akin to political fundraising, which are centered around strategy, self-advocacy and establishing succinct and clear "why" statements. Artists are constantly pushing our society forward politically, socially and ideologically and have vital narratives and perspectives to share across various media that need to be heard. I strongly believe that with the right pitch and framing, artists can be fantastic fundraisers!
It is imperative to establish clear reasons to give to prospective donors. Instead of speaking about your organization or work in an abstract sense, anchor the work you're doing and it's why to specific projects and time sensitive goals so that donors understand the urgency to fund a given project.
Specify the projects and initiatives you're working on, give clear fundraising goals and make specific dollar amount asks of donors. Also, incorporate how important those fundraising goals are to your organization's larger philosophy and goal, which strengthens your "why" statement. These components are vital to helping the donors understand the concrete ways that they can help, and how their help will contribute to a larger passion and purpose.
---

Interested in expanding your donor pool? Check out our DIY guide to finding donors for your art to help you figure out who in your network might be interested and able to support your work.
More posts by Nina Berman
About Nina Berman
Nina Berman is an arts industry worker and ceramicist based in New York City, currently working as Associate Director, Communications and Content at Fractured Atlas. She holds an MA in English from Loyola University Chicago. At Fractured Atlas, she shares tips and strategies for navigating the art world, interviews artists, and writes about creating a more equitable arts ecosystem. Before joining Fractured Atlas, she covered the book publishing industry for an audience of publishers at NetGalley. When she's not writing, she's making ceramics at Centerpoint Ceramics in Brooklyn.