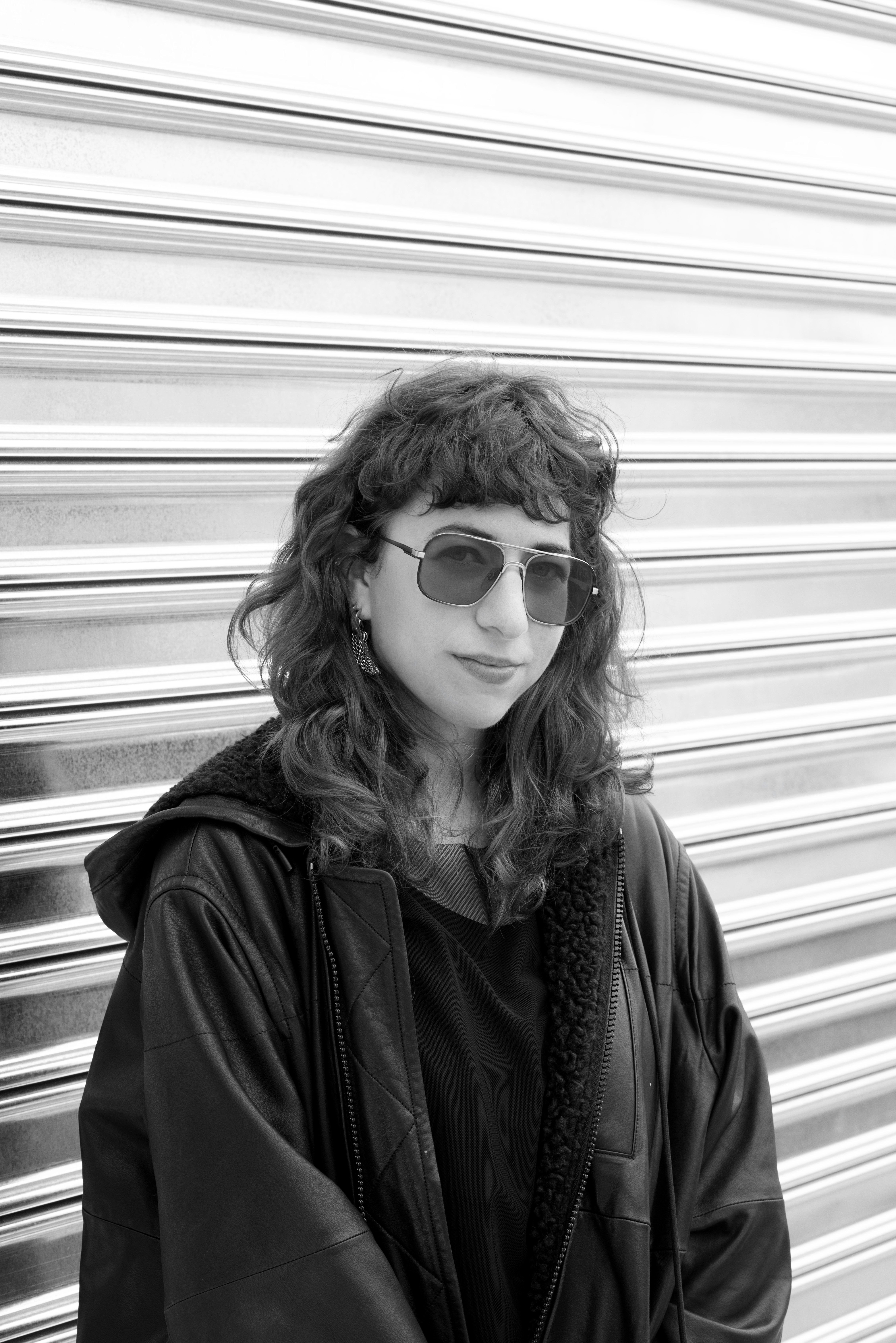 Post by Nina Berman
Artists, Use a CRM and Spend More Time Creating
It's challenging to keep track of all of the people who are invested in your work as an artist. Who attended your last performance? Who donated to your most recent crowdfunding campaign? How much did they pitch in?
Plenty of artists keep track of this crucial information in an ad-hoc, manual way. For example, manually inputting email signups from events into a big spreadsheet or by cross-referencing your email inbox with your crowdfunding platform. While it might be tempting to keep muddling through out of habit, we recommend finding a way to consolidate this information in one useful place.
Fractured Atlas provides tools so that artists can support their creative practice through fundraising, fiscal sponsorship, and more. Plus, we share strategies for artists to use these tools, so that you can spend more time creating and less time working out the backend.
Artists need a clear system to keep track of everyone who is interested and invested in your work so that you can better engage your audience. A CRM tool can help you consolidate information about your audience so that you can communicate with them (and fundraise) more effectively, freeing up more time for you to create your work.
What is a CRM?
CRM stands for customer relationship manager (or sometimes client relationship manager).
CRMs are software that let you create profiles for individuals, groups or organizations. You can see their overall activity (like donations or event attendance) and keep track of all communications you have with them. CRMs are customizable depending on what you need to know about the C's you want to M.
Once you have consolidated information in a CRM, you can use the information you have in the individual profiles to pull reports based on activities or metrics that you can customize. For example, you can set up a report within a CRM to pull email addresses for everyone who has attended your most recent performance so that you can reach out to them when you have a new show. The amount of flexibility you can have to set up your CRM and to customize reports depends on which one you choose.
CRMs are designed to help businesses or nonprofits keep track of their contacts. A business might use a CRM to streamline their sales process and their client management. For example, they could keep track of leads and how leads are turning into sales through a CRM. And then once they have closed a deal, they can use that same CRM to manage regular client outreach to make sure that the client is happy.
Nonprofits primarily use CRMs to track donations. They can track how often donors give over time, and in what amounts. They can use a CRM to easily see if someone was a one-time donor, a regular contributor, if their contributions have increased over time, or maybe dropped off after a few years.
For artists or arts organizations, CRMs can be used to keep track of attendees, donors, and other people interested in your work.
Why Do Artists Need a CRM?
We understand that CRMs might feel a little sales-y or business-y for artists or independent arts organizations. Using a tool that comes from the world of for-profit companies and sales might feel mercenary, or like it takes away from the integrity of your work to spend time pulling reports related to your community's activity.
However, we encourage you to think about CRMs as a way to spend less time organizing information you have across handwritten notes, inboxes, and different websites so that you can better connect with the people who care about and support your work.
Artists can use a CRM system to see who has been engaged in your work, in what ways, how that engagement has changed over time, and how you've communicated with your audience.
How Should Artists Use a CRM?
There are a number of different ways that artists can use CRMs to better communicate with the people who are invested (financially or otherwise) in their work.
1. Fundraise Smarter
Using a CRM, you can pull reports to see who has donated to you, when, and at what levels.
Being able to see who has donated to you already gives you an immediate pool of contacts for any current or future funding efforts. These people already know who you are and they have already demonstrated their financial support for your work.
CRMs help you make more targeted fundraising asks because you can easily identify and group your previous fundraisers by how much they donated and when.
For example, you might ask for a stretch donation from every person who has donated $250 or more over the past few years and be sure to whereas you might encourage people who donated less than $50 to give what they can, share your fundraiser on social media, and maybe provide them with a volunteer opportunity.
Both kinds of donors are important members of your community. And more importantly, you need them in order to make the work that you need to make. A CRM can help you make more targeted, personal asks based on your contacts' giving histories and follow up with them to keep your donor community happy.
2. Share Your Events with an Engaged Audience
You can use a CRM to share news about your work, including events, to your community. CRMs often integrate with ticketing software so that the process of linking up ticket purchases with a profile is seamless and automatic. You can use a CRM to keep track of who has purchased a ticket for one of your events in the past and then download that list of contacts when you have a new show on the horizon.
In addition to any outreach you're doing to widen the community of people who are seeing your work, you'll always want to make sure that people who have already demonstrated their interest are kept in the loop about new shows or performances.
3. Stay in Contact with Your Community
CRMs let you easily stay in touch with your community. You can filter all of your contacts in a number of different ways - including how recently you emailed them, and how they have engaged in your work so far. You can then find the right strategy to keep your community up-to-date with your work. For example, you could download a list of everyone who purchased a ticket to a show within the past year and send them a behind-the-scenes look at your next show.
Artists can use CRMs to keep track of the messages that you've already sent, as well. Because CRMs archive emails, you can use them to avoid sending duplicate thank you messages to the same person, for instance.
The trick with any communication strategy is to strike the right balance between keeping people informed and not flooding their inboxes.
4. See Which of Your Efforts are Paying Off
CRMs allow you to track behaviors through other connected services called integrations. They can allow you to make connections between your efforts and their results. For example, your CRM could connect to your email service. You can send an email and see which of that email's recipients donated to your project or purchased a ticket to your event. You can also see which of your patrons aren't opening your emails: maybe those people prefer phone calls or mailed invitations. Some CRMs also integrate with your social media platforms. That way you can see if your Facebook posts are generating the activity you want and/or boost the spaces that are providing the results you need.
Using a CRM to better understand which parts of your communication strategies are working can help you save time, money, and effort.
Which CRMs Should Artists Use?
At Fractured Atlas, we want to provide artists with all of the tools that you need to support your work. We think that CRMs can help you cut down on time spent organizing spreadsheets, handwritten notes, and other documents so that you can spend more time creating and sharing your work.
Once you've determined that you should use a CRM to keep track of the community who is supporting your work, you'll need to find the right one to use. There's no easy answer for which CRM you should use. Different artists will need different features to best accomplish their goals.
For example, it might be most important to have a simple and intuitive CRM. For others, customization is key. Price will also make a difference; is it more important for the CRM to be free or to have more bells and whistles? How much do you anticipate leaning on the CRM's support team to help you get the most out of it?
Ask yourself what's most important to you, and then take a look at our recommendations for the best CRMs for artists.
More posts by Nina Berman
About Nina Berman
Nina Berman is an arts industry worker and ceramicist based in New York City, currently working as Associate Director, Communications and Content at Fractured Atlas. She holds an MA in English from Loyola University Chicago. At Fractured Atlas, she shares tips and strategies for navigating the art world, interviews artists, and writes about creating a more equitable arts ecosystem. Before joining Fractured Atlas, she covered the book publishing industry for an audience of publishers at NetGalley. When she's not writing, she's making ceramics at Centerpoint Ceramics in Brooklyn.