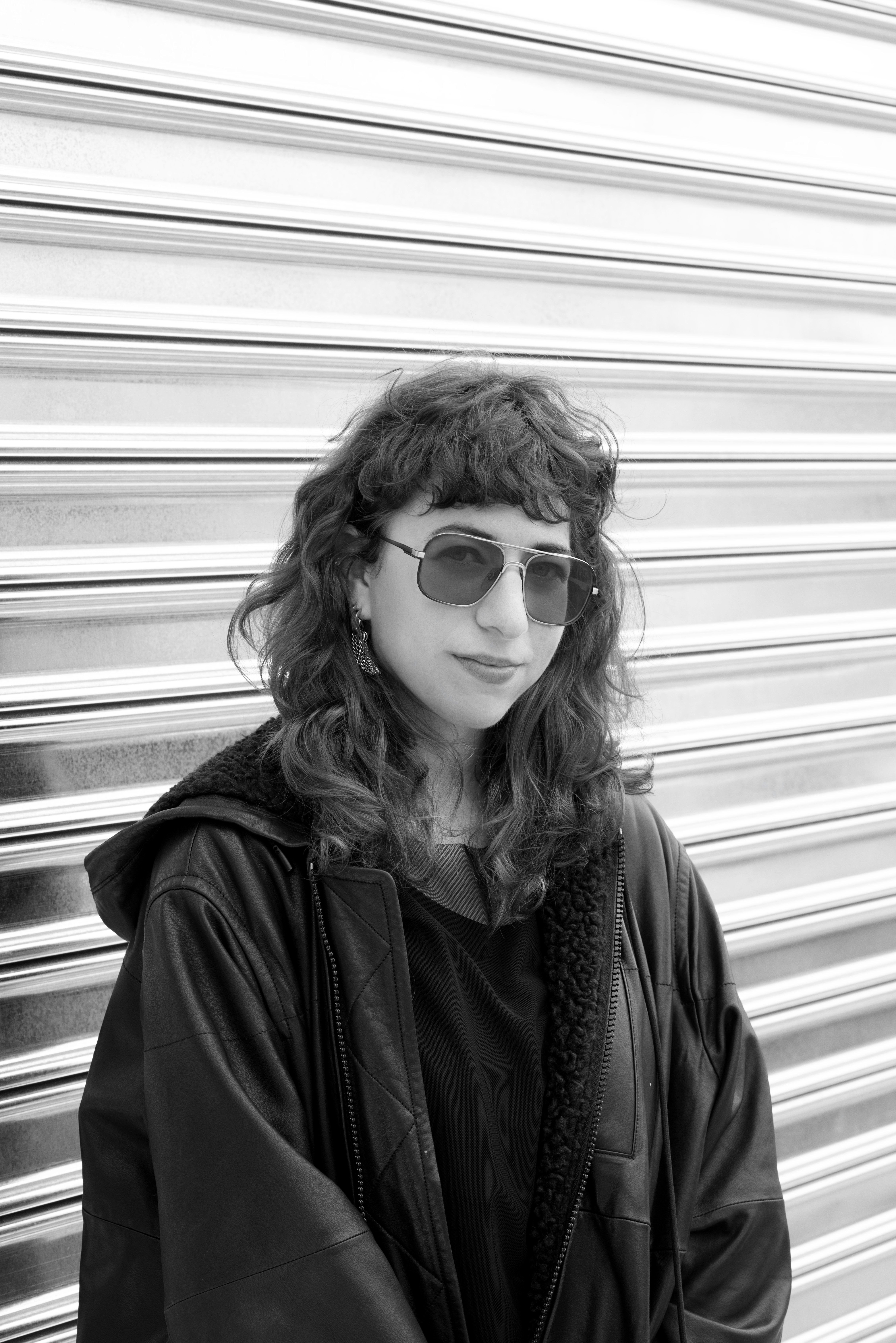 Post by Nina Berman
Best CRMs for Artists and Creatives
At Fractured Atlas, we want artists to have the right tools to help you best support your creative practice - whether that's by providing a fundraising platform and a way to apply to more grants, or by sharing the ultimate guide to fundraising for artists. We want you to have the tools you need so that you can focus on realizing your unique creative vision.
CRMs help artists and creatives keep track of and connect to the people who are invested in your work--your donors and audience members. But it can be challenging to know which one is best for you.
What is a CRM and Why Do Artists Need One?
CRMs are software that let you create profiles for individuals, groups, or organizations. Using those profiles, you can see someone's donor history, whether they have attended your events, which emails you've sent them, any phone calls you've had with them, and more.
CRMs can be customized to show you the information that's most important to you, and then download that information to you as a report. You can use information from your CRM to guide outreach strategy, see how you are progressing towards your fundraising goals, and more. CRMs often integrate with other tools that are important to artists, like email marketing platforms, online payment systems, email, and calendars.
Learn more about what CRMs are and why we recommend that artists use them.
What Makes a CRM Good for Artists and Creatives?
Before we start recommending different CRMs for artists and creatives, we should first tell you what factors we're looking at to give you these recommendations.
The first factor is affordability. We know that artists are often operating on tight budgets, and we don't want to recommend any tools that will break the bank, no matter how good they might be. We also think that CRMs for artists should be intuitive to use with a nice user experience (UX), without requiring a ton of onboarding time. They should strike a good balance between being easy to set up immediately and customizable if you need it to be. CRMs shouldn't be so hard to use that you spend all their time figuring them out. They are a time-saving tool so that you can spend more time making and sharing your work instead of wrangling spreadsheets.
A good CRM for an artist will be able to integrate with the tools that you already use. For example, if you accept payment through Stripe, you'll want a CRM that integrates with Stripe. Or if you send emails to your audience using Mailchimp, make sure that whichever CRM you choose integrates with that. If you end up using a CRM that doesn't "talk" to the tools you're already using, you might end up making more work for yourself in the end.
Some of the CRMs that we're recommending are recommended for nonprofits. That's intentional on our parts. Some artists or arts organizations are incorporated as nonprofits. But even if you're not, there are some overlapping needs and characteristics. Nonprofits tend to have lean teams, need affordable tools, and ways to help them encourage donation and engagement versus sales (which some CRMs are geared towards).
With all of that said, here are a few CRMs we recommend artists check out.
Airtable isn't explicitly a CRM. Instead Airtable is a cloud-based spreadsheet and database system with a number of different templates you can use, including a sales CRM and a donations template. We like that you can use it to manage other aspects of your creative work beyond fundraising and community outreach, with templates like the art gallery template or nonprofit gala template. Airtable integrates with tools like Mailchimp and the Google suite.
Because it isn't a classic CRM, you might have to input some data manually. But once that information is in, you can filter, view, and download information in a lot of different ways, which can be helpful if different people need to see the same information presented in different ways.
Airtable is free to use and has a mobile app. It can be a bit overwhelming to use at first, but if you're familiar with spreadsheets and want to get more out of them, Airtable can be a good way to build on what you are already comfortable with. We use an Airtable template to organize the editorial calendar for this blog!
Bitrix24 is specifically designed to help nonprofits keep track of donors, which means that it's a strong option for artists or organizations who are looking to consolidate donor information and fundraising efforts.
One feature we like about Bitrix24 is that you can make and record calls from within the software. Plus, it allows you to create email templates for outreach, although the only mail system that it integrates with is Mailchimp. They also have an intranet to help coordinate team members and volunteers, and set tasks and goals from within your account.
Free to use for up to 12 users within an account, Bitrix24 also has a mobile app.
Like Airtable, Hubspot is another tool that we use. We use it to host this very blog, send emails to our community, and manage some of our social media. Hubspot integrates with over 200 apps, including both Gmail and Outlook for email, as well as your calendar. The calendar integration is particularly useful if you have meetings with donors or other important members of your community. You can use analytics tools within Hubspot to see how effective your emails are, so that you can refine your messaging, timing, and overall communication strategy.
Hubspot also provides other products like marketing tools (some of which are free). It can lead to greater confusion and unnecessary admin time if you're always switching between platforms, which is why we like the idea of using one centralized platform, with enough options and flexibility to support you as you grow and change.
The basic Hubspot CRM is free to use, and there are additional paid features for more sales, marketing, and customer service. It also has a mobile app.
Little Green Light is designed for nonprofits, which means that its functionality is centered around fundraising and communicating with donors. For instance, it has integrations with some nonprofit-specific tools like DonorSearch and WealthEngine. Within LGL, you can customize your dashboard to show you just the information that you need to see. You can create reminders and tasks for yourself to help you prioritize the work that you have to do. Little Green Light lets artists and nonprofits create emails from within the site - for example, to thank donors.
Little Green light isn't free, but has clear pricing tiers starting at $39/mo depending on how many contacts you have to keep track of. However, it doesn't have a mobile app.
Unlike a lot of the other CRMs we're recommending, Pipedrive is designed for sales teams rather than nonprofits. According to its website, some of its clients are Vimeo and Skyscanner. However, we still think it's a solid option for artists and creatives. It offers a wide variety of integrations, and even lets you see which third party apps are most popular with its users.
Pipedrive lets you visualize the tasks you have coming up, and will prioritize the ones that are due or overdue by putting them higher up on your dashboard. We like the ways that Pipedrive can help you cut down on manual work. For example, email templates will automatically fill in personal information and you can even set up some emails to automatically send depending on a particular trigger or action taken.
Its mobile app lets you see a daily schedule of tasks. Pricing tiers are clearly outlined, starting at $12.50 per user per month.
Salesforce is the massively popular CRM that you've probably heard of, even if you don't know what it is or what a CRM is. Salesforce has a specific nonprofit initiative that gives eligible organizations discounted or free access to Salesforce tools to centralize program management, fundraising, and email marketing. According to Salesforce, nonprofits using their tools see +24% donor retention, -32% service and support costs, -17% cost per dollar raised.
Because Salesforce is the industry standard CRM, it is highly customizable, with lots of tools and integration capacities.
You don't have to use the nonprofit version of Salesforce, it also has options available for small businesses. However, if you are eligible for the nonprofit version, it will not only be more affordable, it will give you access to the community hub of other nonprofits using the software.
Depending on which version of Salesforce you use, you can expect to pay somewhere between $0 and $25/month to start. And, unsurprising for such a widely used software, Salesforce has its own mobile app.
Finding the Right CRM as an Artist
As an artist or a creative, you don't need a CRM for the same reason that a for-profit business does. Before investing your effort (and maybe money) in a CRM to help you better engage with your community, think about what your needs are. What are the most important features to you? Is it most important that something is free? Customizable? Integrated with other features you use? Adaptable as you grow and change?
Fractured Atlas wants to give you tools to help you support your creative practice. Sometimes this means using the same tools that businesses use. We know that you don't want to spend all of your time on business admin and when we don't want that for you either! Whenever we recommend tools to you, we're doing so because we really think that they will help you consolidate your admin, communication, and fundraising efforts so that you can spend more time doing your work.
Learn more about CRMs and why we think they are important for artists and creatives.
More posts by Nina Berman
About Nina Berman
Nina Berman is an arts industry worker and ceramicist based in New York City, currently working as Associate Director, Communications and Content at Fractured Atlas. She holds an MA in English from Loyola University Chicago. At Fractured Atlas, she shares tips and strategies for navigating the art world, interviews artists, and writes about creating a more equitable arts ecosystem. Before joining Fractured Atlas, she covered the book publishing industry for an audience of publishers at NetGalley. When she's not writing, she's making ceramics at Centerpoint Ceramics in Brooklyn.