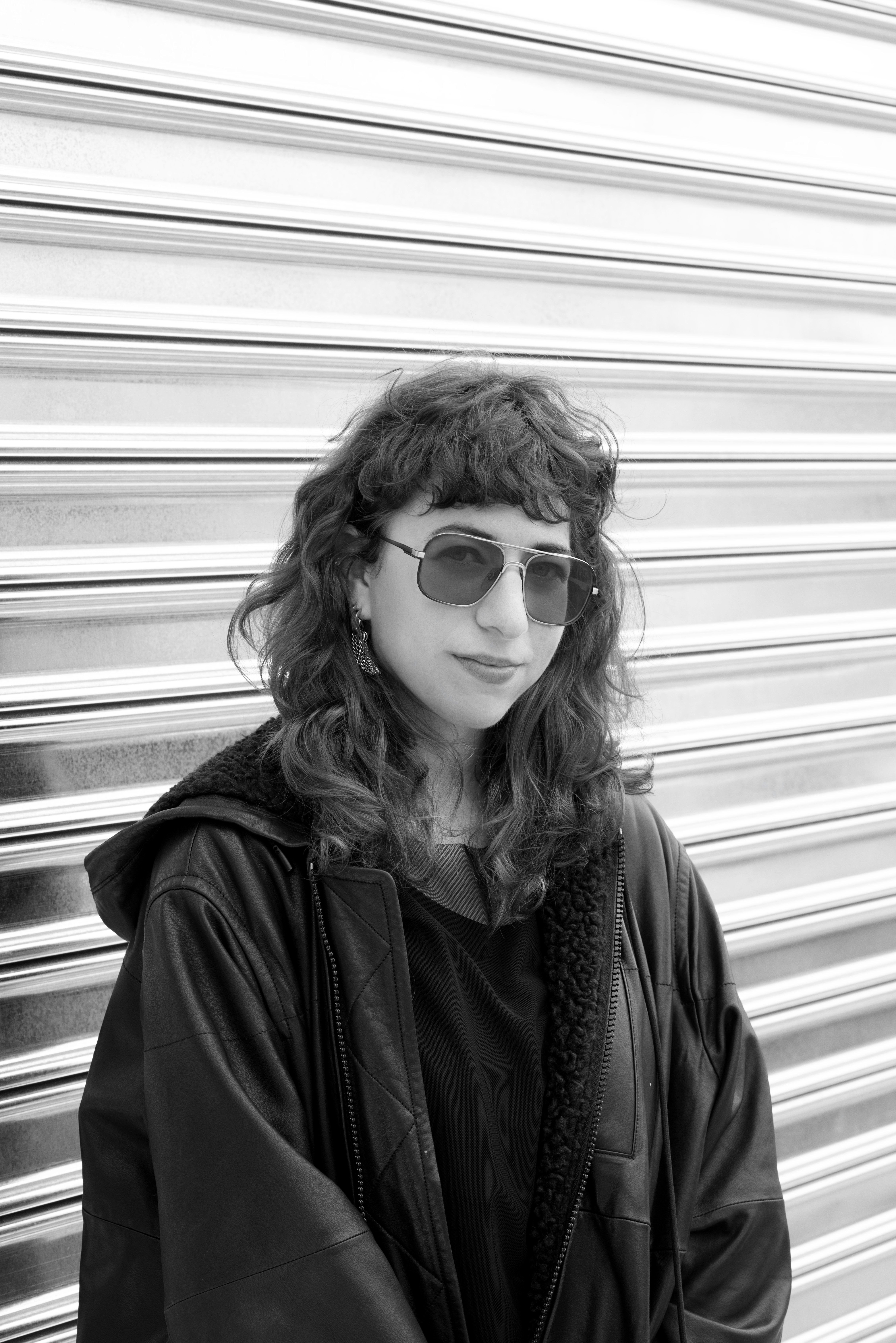 Post by Nina Berman
Best of the Fractured Atlas Blog 2020: Tips and Tools for Artists
The core mission of Fractured Atlas is to support artists. We do this through our programs, through our member support systems, and through our writing. We publish articles about the big questions on artists' minds like
finances
and
finding time to make art
. We also share
funding opportunities
. We also give you the nitty-gritty. Here are some of the best articles about tips, tools, and tricks for artists that we published in 2020.
---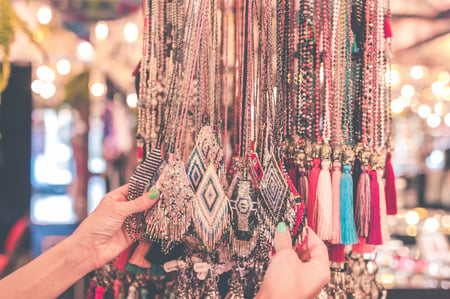 "As with many parts of your life as an artist, your best resource is your community of fellow artists. Talk to your peers about how much to charge for your work. They have been in your position before and have dealt with or are currently dealing with the challenges associated with figuring out how much to sell work for. We encourage you to share knowledge and information openly with your community.
Your prices will of course be slightly different from other, comparable artists in your community, but they should be in the same ballpark. If you charge much less than your peers do, you'll be undercutting them. And that undercutting could ultimately drive down prices and perceived value for your work and for theirs. Then, everyone loses."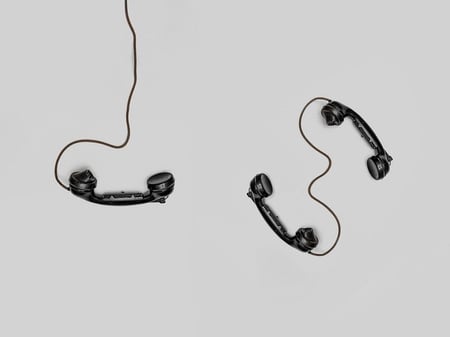 "We understand that CRMs might feel a little sales-y or business-y for artists or independent arts organizations. Using a tool that comes from the world of for-profit companies and sales might feel mercenary, or like it takes away from the integrity of your work to spend time pulling reports related to your community's activity.
However, we encourage you to think about CRMs as a way to spend less time organizing the information you have across handwritten notes, inboxes, and different websites so that you can better connect with the people who care about and support your work.
Artists can use a CRM system to see who has been engaged in your work, in what ways, how that engagement has changed over time, and how you've communicated with your audience."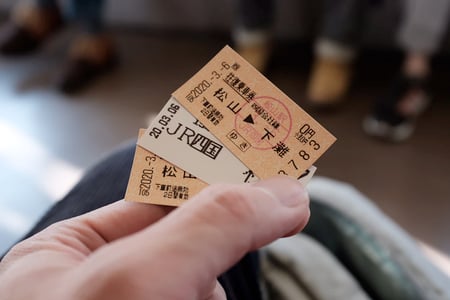 "Ticketing apps let your audience buy tickets or reserve a seat ahead of time and maybe sync the event in their calendar. As an artist, selling tickets ahead of time using an app will give you a good idea of how many people you can expect to attend, whether or not you expect to break even, how much wine to buy for the reception, and how many chairs to rent. It can also give you a list of people who are interested in your work that you can contact when you have other upcoming shows or news that they would be interested in.
When picking a ticketing platform, you'll want to consider ease of use, integrations with other services you use (for example, payment services like PayPal or Stripe), pricing, and any additional features they offer."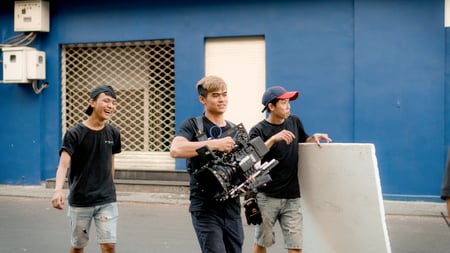 "Before you build out your team, you'll need to figure out exactly what kind of help you are looking for. Once you know what you need, you'll be better equipped to find the right people to help, and can better articulate what your expectations are.
There are two main kinds of help that you might be looking for to complete a project; collaborators or contractors. Collaborators will help shape your creative vision whereas contractors will help you bring your vision to life.
You might want a writing partner to challenge your assumptions and to write more believable characters, or you need an editor to make sure that you aren't playing fast and loose with the commas. When you are asking for help, be clear about exactly what kind of help you need."

"Cheap items might be inexpensive at the register, but they can cost you in the long run. Low-cost items can be poorly made and typically cost you more time and money in the form of increased labor. They also can be unreliable and don't come with the warranty provided with higher quality items that cost a little more.
Be thoughtful about ways you can save that don't lead to overworking you or your team. Time is as valuable as money especially if you're not compensating your team financially for their labor. Obviously, you should always be considerate of the time spent on any project, and to reimburse your team for labor whenever possible.
Mindful purchases can save people time and labor, helping your team avoid burnout. Cheap supplies can lead to exhaustion, skipped steps, and poor work, undermining the final product."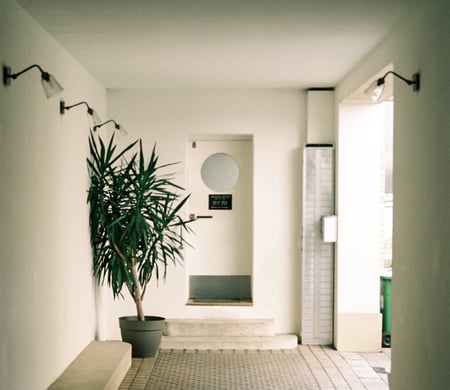 "There is a lot of art-related work that just can't happen in your home. You might need more space, more equipment, or a more professional atmosphere. When you come across those kinds of work, you'll need to find a studio space. You might just need extra space for a few hours for a photoshoot or private dance class. You might need to rent space weekly to host meetings or rehearsals. Or, you might need to pay rent on a fully-fledged studio space where you can come and go as you please.
Whatever your reason for needing a studio space and however long you need it for, once you've recognized that you need it, the next question is where will you find it?"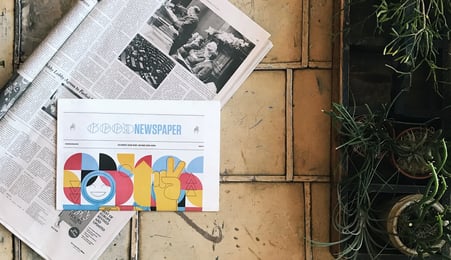 "Most writers, critics, and journalists have very crowded inboxes full of pitches. It can be challenging to gain a writer's attention with just an email subject line, and then quickly convince them that you and your work are a good fit for their beat and their audience.
Make sure that your email subject line contains both the relevant information you need them to know (for example, the date and location of an upcoming show) and enough information to pique their interest as briefly as possible.
Once you've gotten past the initial phase and a writer is actually reading your pitch, you need to make yourself stand out. Try to avoid sending a generic pitch to a big list of contacts, all BCC'd. Spend time crafting your message to the individual person you are addressing. Do this by demonstrating that you are familiar with their work, that you understand their interests, and that your art is a fit for their beat and their audience. Show the ways in which it is similar to previous works that they've covered, for example. Make the case that if they like that X artist deals with Y issues in Z medium, they will be interested in your work as well."
---
Check out some of our other tips and tools as well as the rest of our year-end wrap-up. We're sharing interviews, big ideas for artists as well as information about fundraising, workplace culture, and anti-racism and anti-oppression.
More posts by Nina Berman
About Nina Berman
Nina Berman is an arts industry worker and ceramicist based in New York City, currently working as Associate Director, Communications and Content at Fractured Atlas. She holds an MA in English from Loyola University Chicago. At Fractured Atlas, she shares tips and strategies for navigating the art world, interviews artists, and writes about creating a more equitable arts ecosystem. Before joining Fractured Atlas, she covered the book publishing industry for an audience of publishers at NetGalley. When she's not writing, she's making ceramics at Centerpoint Ceramics in Brooklyn.