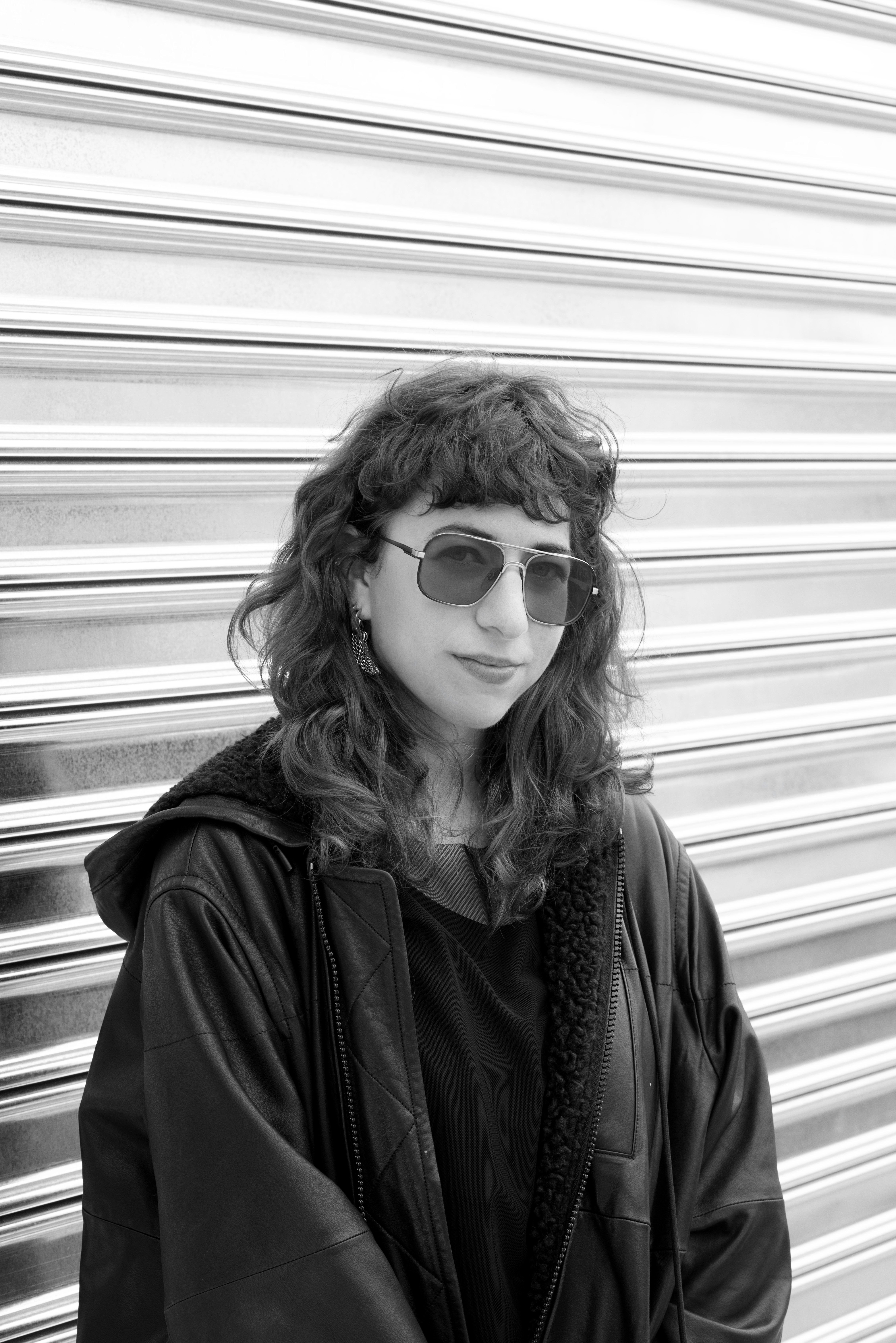 Post by Nina Berman
Where to Find Artist Studio Space to Rent
There is a lot of art-related work that just can't happen in your home. You might need more space, more equipment, or a more professional atmosphere. When you come across those kinds of work, you'll need to find a studio space. You might just need an extra space for a few hours for a photoshoot or private dance class. You might need to rent space weekly to host meetings or rehearsals. Or, you might need to pay rent on a fully-fledged studio space where you can come and go as you please.
Whatever your reason for needing a studio space and however long you need it for, once you've recognized that you need it, the next question is where will you find it?
Here are a few resources you can use to help you find the right studio space for your needs, location, and budget.

stusu, a portmanteau of "studio" and "sublet" is a Berlin-based company that works like the "Airbnb of artist studios." stusu has listings all over the world–from Calgary to Bangkok, although most of its listings are in global art cities like New York City, Berlin, London, Amsterdam, and Los Angeles.
Studios on stusu are available to rent for days, weeks, or months at a time. You can filter your search based on the day or days that you need a studio, price, size, and whether the space is private or shared. You can use its scrollable map to see available studios in a general geographic region, making it easy to browse.
stusu is a great resource for artists who are looking for a little studio or office space while they travel or who need a temporary-ish space in their own city.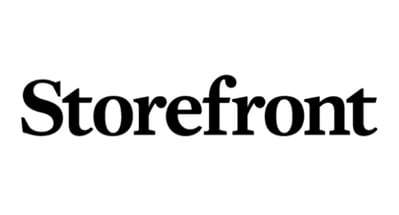 Storefront, as its name implies, is focused on offering artists and creators showrooms, venues, and storefronts for pop-ups, gallery shows, and more. Storefront is best for artists looking to rent space for limited-time events, like a performance or a gallery show rather than an ongoing rehearsal schedule.
Storefront has over 10,000 listings of spaces all over the world. Some of its most popular cities are New York City, Los Angeles, San Francisco, Paris, Hong Kong, and Milan. You can search Storefront rentals by combining your location with the purpose of your rental, whether that's a photoshoot, product launch, gallery show, or something else.
Storefront bookings can be expensive because their primary clientele is businesses like Google, Playstation, and Hermes. But if you are looking for a high-quality space for a day, night, or weekend, Storefront could be a great option for you.

Like Storefront, Splacer is both for businesses and creatives. Its listings are in New York City, Los Angeles, Atlanta, Chicago, Miami, and San Francisco.
To find a space on Splacer, you search for a category of event within your city of choice. Event options include auditions, photoshoots, filmed interviews, and screenings. You can then filter by the space size and location. Or, you can browse using a scrollable map.

Like both Splacer and Storefront, Peerspace is designed to help people book space for one-off events based on a variety of criteria. You can search Peerspace based on activity, location, and date or browse suggested venues based on activity. Peerspace has locations in major cities including some international ones (Berlin, London, Paris). It also offers bookings in cities and towns smaller than either Storefront or Splacer. You can use Peerspace to find space in Fort Lauderdale, Half Moon Bay, and Hoboken.
You can use Peerspace from a desktop or laptop or from its app.

ChaShaMa is a New York City-based nonprofit that connects artists to available space to create and share their work. "Chashama supports artists by partnering with property owners to transform unused real estate into space to create and present, and provides free art classes for under-resourced communities."
It subsidizes 200 artist work spaces and gives 170 artists free spaces to present their work. The relationship between art, nonprofits, and real estate can be fraught but ChaShaMa can offer artists a way to access space in one of the most expensive cities in the world.
ChaShaMa offers space to make work, to show that work, and to gather for workshops or other meetings. In order to access its spaces, you have to apply to its programs. ChaShaMa accepts applications on a rolling basis and keeps them on file for a year as it seeks to find studio space that suits your needs.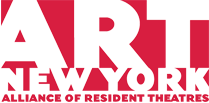 A.R.T./NYC is another New York City-based resource for artists looking to find space to gather and work. It works to support nonprofit theatre companies by providing "funding, training, space, and connections." To that end, it has eight studio and meeting spaces available to rent by the hour for rehearsals, meetings, auditions, workshops, and even small scale performances.
Studio spaces can come equipped with chairs, tables, and internet access. Many even have a piano.
While A.R.T./NYC may not have as many spaces as some of the other resources on this list, they exist all within one internal system and can fit a variety of needs. Plus, the organization offers support for artists beyond just space rental. Renting a studio space from A.R.T./NYC might be a way for theater people to start accessing the rest of their offering and making connections in your field.

Like ChaShaMa and A.R.T./NYC, Dance/NYC is a New York City-based arts organization whose mission encompasses helping artists access the space they need to create their work. Its mission is "to promote the knowledge, appreciation, practice, and performance of dance in the metropolitan New York City area."
Dance/NYC's resources are both region- and discipline-specific because they cater to New York dancers.
It offers subsidized rehearsal space, which means that it's more affordable than market rate rentals. The rentals are hourly rather than monthly, and the listings are compiled as a list rather than a searchable database.
Even though its program is specifically for dancers, it's not a bad idea for artists in other fields to look at these listings. The spaces Dance/NYC lists are only subsidized through Dance/NYC but could be available for rent at a non-subsidized price.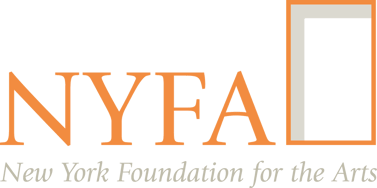 New York Foundation for the Arts has a variety of resources for people in the arts, both in the New York area and outside of it. NYFA posts jobs and grants, offers educational materials, and listings for rental spaces.
While their listings are predominantly in New York CIty and New York state, they are not exclusively so. You can filter listings based on whether you're looking for a studio, a living space, a rehearsal space, or something else. NYFA doesn't have the widest selection of rental spaces available, but it's a great place to start looking because it's likely you're already there to use their other opportunities and resources.
It's an obvious place to look, but don't forget about Craigslist when looking for space to rent. It's a classic for a reason! Going through a portal like Craigslist could give you access to some smaller, stranger deals that are off the beaten path (even for artists!).
It might be harder to find something that fits your specific needs, especially if there are technical requirements you need to meet for a space. There's also less security because you're working with individuals rather than a company. But, that being said, it's still a mainstay for finding space in most cities and towns.
Your Community
Whenever you have a question about how to do something as an artist, we hope that you ask the other artists you know! Talk to your peers about where their studios are, what spots they've rented, and if they know of anyone who can help you out.
So much of the art world runs by word of mouth, including rentals. Make sure that, as you search, you ask your community to keep an ear to the ground for you.
What Do You Need From a Studio?
Before you get too far into your search for a studio, you'll need to figure out exactly what you're looking for. What do you need to use the space for? Will you need storage? How close does it need to be to public transit? How close do you want it to be to your home? And how much will it all cost? Will you need to fundraise for it?
Before you rent a studio space, you'll have to ask yourself a lot of questions.
More posts by Nina Berman
About Nina Berman
Nina Berman is an arts industry worker and ceramicist based in New York City, currently working as Associate Director, Communications and Content at Fractured Atlas. She holds an MA in English from Loyola University Chicago. At Fractured Atlas, she shares tips and strategies for navigating the art world, interviews artists, and writes about creating a more equitable arts ecosystem. Before joining Fractured Atlas, she covered the book publishing industry for an audience of publishers at NetGalley. When she's not writing, she's making ceramics at Centerpoint Ceramics in Brooklyn.