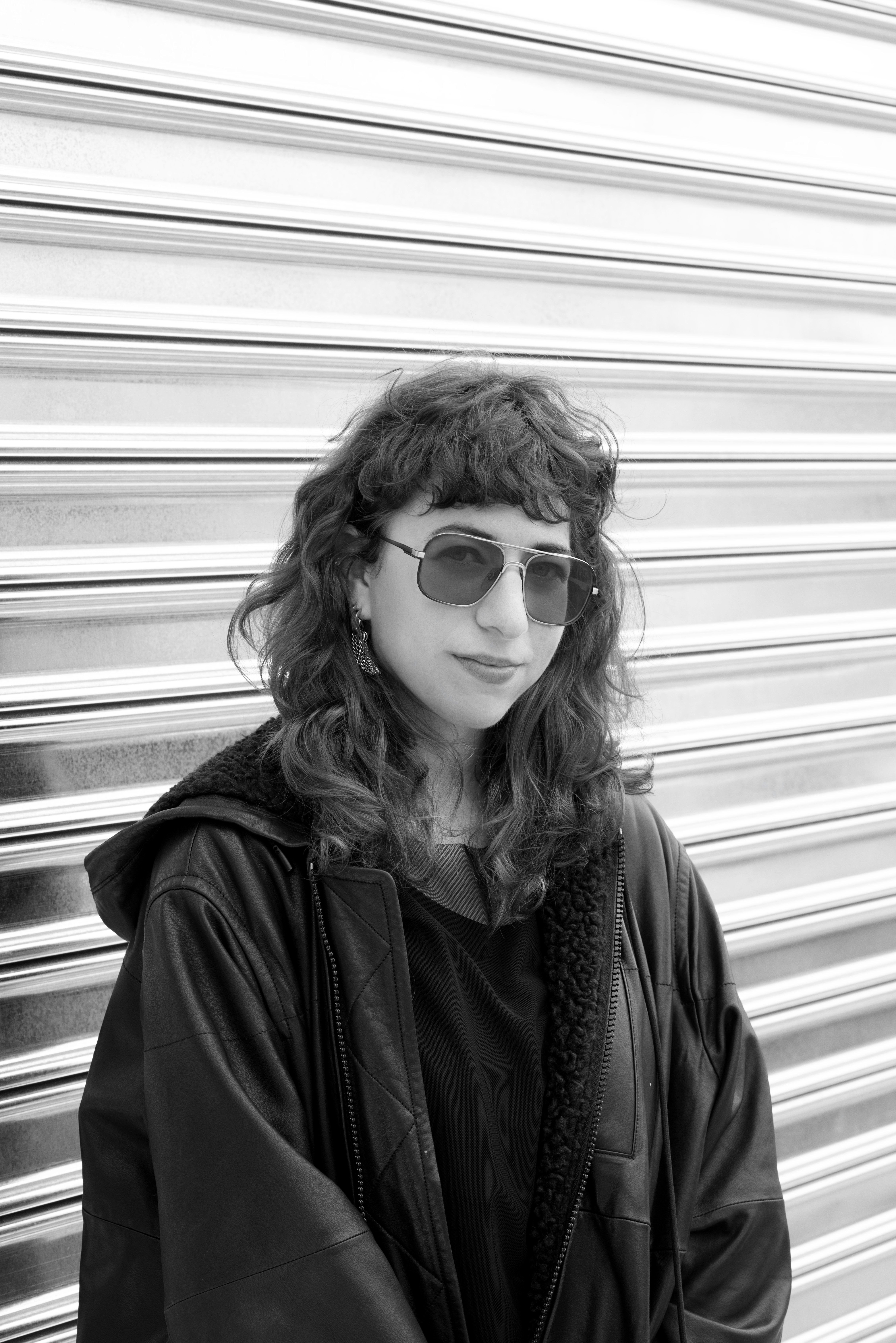 Post by Nina Berman
What Does It Mean for an Artist to Have a Brand?
The concept of a personal brand has a bit of a bad reputation. And honestly, it's kind of deserved.
The general conception is that thinking about your personal brand is only something that you do if you are a striving influencer, hoping to solicit sponsorships for your social media presence. When people hear "branding" as related to individuals, it's easy to think that it's just about turning yourself in all of your multitudes into something digestible and marketable. It's easy to see heavily curated social media feeds all color-coordinated and picture-perfect and feel discouraged and frustrated.
We recognize that thinking and talking about personal brands feels fraught for artists and creatives. Thinking about branding can make artists feel like they have to make their personalities for sale, like everything they do has to be related to a packaged, cohesive identity. And that ultimately this approach will limit creativity, flexibility, and freedom.
These concerns are real and absolutely related to challenges of the art market and of finding funders for your work. However, branding doesn't have to be all about turning yourself into a pleasing and easily consumable object.
At its core, thinking about branding just entails thinking about who you are, what makes you special, what you do, and what you want your audience to think about you. It's also about helping you set some boundaries around how you want to present yourself publicly; which parts of yourself you want to share with the world.
Why Branding Matters for Artists
Thinking about personal branding can help you clarify how you want to present yourself to the world, what you want people to think about you and know about you. Personal branding is a way of translating your values and interests into the way that you purposefully communicate.
For example, if you believe that the way that most artists talk about their work is opaque and alienating to people without MFA's, you would make it a point to not communicate that way on your website, email newsletters, and social channels. Then, part of your brand is that you communicate in a purposefully accessible way.
Something we believe in at Fractured Atlas is that more structure and boundaries around the non-art parts of your practice can help you spend more time on your creative work. If you have some guidelines for how you communicate and present yourself publicly, you won't feel as much like you're reinventing the wheel every time you sit down to write an email or share a photo on Instagram.
It's counterintuitive, but spending the time to build the structures will save you time and emotional energy in the long run.
Now let's dive into what branding means in practice.
Branding Is Aesthetic
Branding is about the look and feel of your communications.
For example, a cohesive brand might use a particular color palette, font, or group of fonts. For example, you might have noticed that Fractured Atlas uses a lot of purple, aqua, black, and dark gray and sticks to sans serif fonts. To see this in action, take a look at our Instagram feed or our website.
We communicate with the outside world in a number of ways. We have a website, a blog, social media feeds, send emails, and give presentations at conferences and elsewhere. The purpose of a cohesive aesthetic brand is to have our work to be recognizably ours no matter which platform people are encountering us on.
In addition to visual elements like color and font, there are overall aesthetic considerations that go into a brand. Are the graphics soft and rounded, hard with sharp lines? Do you go for an Art Deco style or a sleek futuristic cyber look? Does your website look like glorious chaos or elegantly stripped down? Inspired by classic NYC graffiti or the intricate geometry of early Islamic art?
You can use templates to help build out brand-aligned communications. You can use templates for your emails, your social media posts, or even your website. Tools like Canva, Hubspot, Mailchimp, or Squarespace can provide templates that you can customize and then use for yourself.
Branding Is About Voice
In addition to aesthetics, branding is about how you communicate in a written or spoken way.
Figuring out your brand is about figuring out your tone and how you want to relate to your audience. You could think about approaching them as a creative peer, as an educator, as a potential collaborator, or as a community member.
This will manifest in the way that you write, in the words that you use and the topics that you cover.
Are you funny? Casual? Formal? Professional? Does every subject line of an email you send have a pun? Do you pepper words from other languages into your communications to better connect with a multilingual community? Do you use academic language to show the theoretical grounding of your work or focus on the spiritual and esoteric aspects of creative inspiration?
For example, Fractured Atlas seeks to speak from a place of compassion, authority, and shared experience. We want our audiences to know that we as individuals are also artists who run into the same challenges as our readers and members. We also find it challenging to price our artwork and go through end-of-year fundraising. We've been around the block one or two times more and are here to share what we've learned.
Your communications will change depending who you're talking to. Responding to an audience member's DM will be different from a grant application, but the general principles guiding your communications and how you're presenting yourself can and should stay cohesive.
Branding Doesn't Have to Be Static
We want to make it clear that when you think about your personal brand, it doesn't have to be about developing one set of templates, colors, fonts, or a single tone and sticking with it for the rest of your life or your professional career. We want to encourage you to think about branding but we don't want you to see it as something that will box you in or prevent you from changing, even if that means going "off brand."
As an artist, you are changing all the time. You are always growing, expanding, and refocusing. The way you present yourself can change as well so that it best reflects your evolutions and transformations.
It's always okay to revamp your brand, switch up your look, and experiment with different writing styles. But do it purposefully! Before you start redoing your social feed or trying a whole new tone, consider what impact you want it to have and make your changes decisively. That way, you'll save yourself energy by not throwing spaghetti at the wall. You'll also create a less jarring experience for your audience than if you were to shift around willy nilly.
How Do You Develop a Brand?
The thing is… you probably already have a brand. A good way to think about your brand is to ask your friends and peers to describe how you come across through email, social media, or your website. What adjectives would they use to describe you as you present yourself?
Take a look at your website, email templates, or social media feeds. Which aesthetics are most visible, what colors do you see popping up again and again?
These strategies can tell you where you already are. To change up your brand or solidify it more, the first step is to make a mood board. You can look at your peers, your inspirations, your friends who aren't artists but who have public-facing communications. Start collecting examples that resonate with you and then begin to analyze them. What do you like about them? What's effective? And then start to think about how you can incorporate what you like from your mood board into your own communications while remaining true to yourself and giving it all your own personal perspective.
Don't Be Afraid of Marketing
Marketing as an artist can feel overwhelming. It feels like you have to master a million social media platforms, understand what in the world a CRM is, and figure out what analytics are and why they matter. All the while, you're trying to focus on making your art!
It can be a lot of work, but we don't want you to be afraid or overwhelmed by the prospect of marketing or branding. At its core, it's all about making it easy for the people who are most interested in your work to find you and stay engaged with you and your art.
More posts by Nina Berman
About Nina Berman
Nina Berman is an arts industry worker and ceramicist based in New York City, currently working as Associate Director, Communications and Content at Fractured Atlas. She holds an MA in English from Loyola University Chicago. At Fractured Atlas, she shares tips and strategies for navigating the art world, interviews artists, and writes about creating a more equitable arts ecosystem. Before joining Fractured Atlas, she covered the book publishing industry for an audience of publishers at NetGalley. When she's not writing, she's making ceramics at Centerpoint Ceramics in Brooklyn.