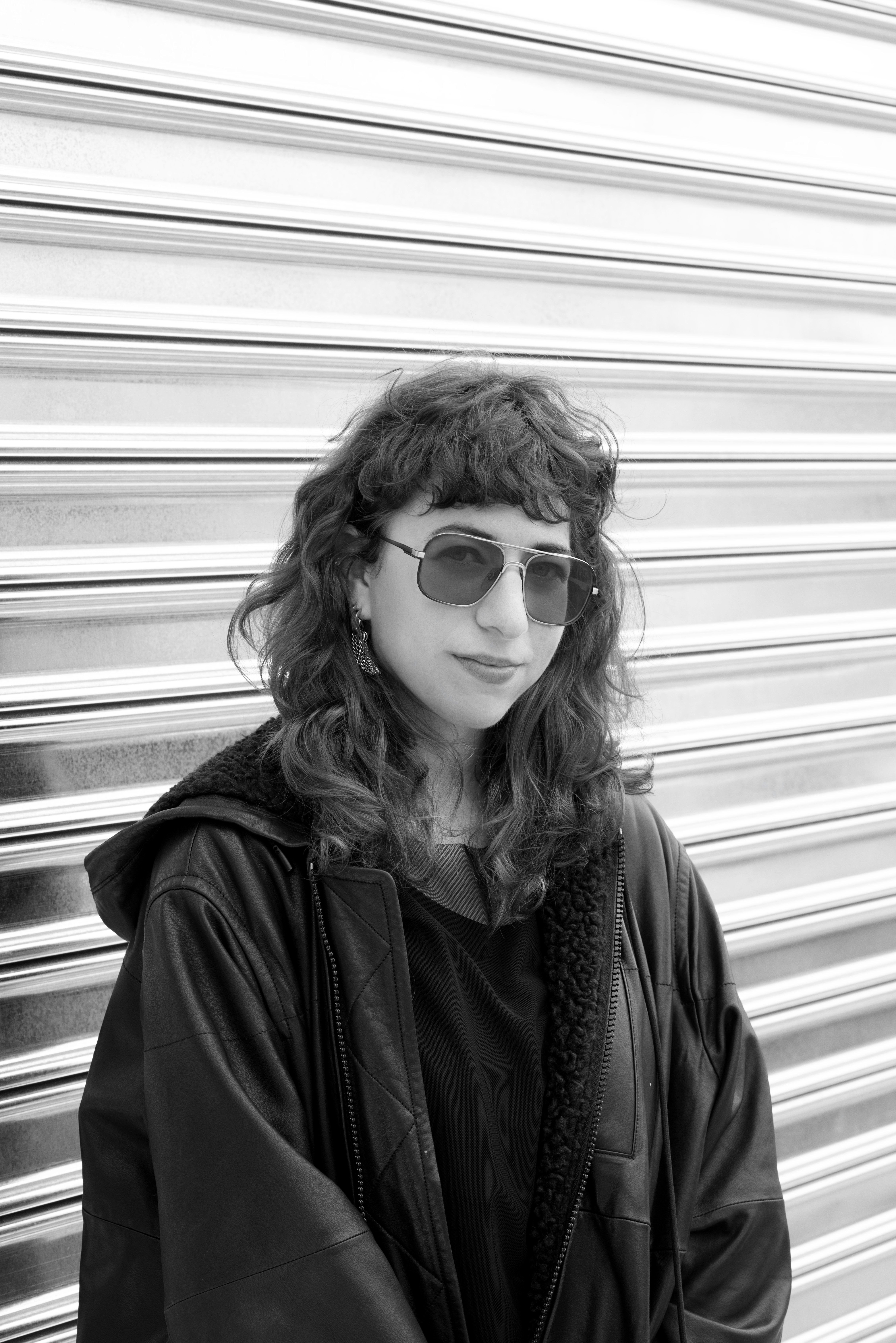 Post by Nina Berman
How to Access the Marketing Mindset for Artists
As an artist, you generally want people to know about your work. But that can't happen all on its own. The idea that artists are passively toiling away only to be plucked out of obscurity to become the next big thing is a false one. So, if you want people to know about you, you have to tell them. Artists have to, at some level, market yourself.
But how can you market yourself without feeling like a sellout or like you've taken on a full-time job? In the same way that artists are often nervous about fundraising because it's something that is very professionalized, you might be nervous about marketing yourself. If you don't have any formal training in marketing, you might not know where to start or what you should be doing. Or what marketing is in the first place!
Fractured Atlas is dedicated to helping artists support your creative practice with some of the nuts and bolts. We share information to help artists find studios to rent, find the time to make art, and even handle the emotional challenges that come up when fundraising. We provide a platform to help artists fundraise and receive tax-deductible donations through our fiscal sponsorship program. Simply, we share the information and the tools you need to make the art that you are called to make.
That's why we've brought in a marketing expert. Jolie Higazi, a content marketing consultant with IMPACT. We've worked with Jolie in the past to help us better connect with our communities of artists and arts organizations, so we decided to ask her for some tips to help artists like you get started thinking about marketing.
What is Marketing for Artists?
The first thing we wanted to ask Jolie was how she defines marketing. After all, you can't get started working on something if you don't have a clear idea about what it is.
She observed that marketing isn't just about blasting out your message or your work to as broad a base as possible. It isn't about getting as many eyeballs on you as possible (although you do need some eyeballs looking!). Instead, marketing is about figuring out who your real audience should be and connecting with them more deeply.
Marketing is about discovering the niche group of people who are most interested in connecting with you and your work. The flipside of that is figuring out who isn't your target audience. No good work is going to be universally appealing, and part of marketing is finding who exactly you are making work for.
"I think that one of the first mistakes is misunderstanding the goal of what marketing yourself means," she said. "Businesses, individuals, organizations, artists [sometimes] think that the goal of marketing is to get everyone to like you and want to buy your stuff. You don't actually want to appeal to everybody. You're more niche. Who are the people that actually would like what you're offering? In order to do that, you also have to be honest with yourself about who's not a good fit; who would not enjoy [your work]."
As Jolie puts it, marketing is more about building authentic, lasting relationships with the people who are invested in the work that you're doing. It's less broad and more deep. Trying to appeal to everybody at once is going to be ineffective and a waste of time for you and your audience.
Some marketing strategies to make these connections include making a website, developing a social media presence, sending emails, or writing and disseminating a newsletter.
But in the end, marketing is less about what you do than why you are doing it. Marketing is about building long-term relationships with the people who are most likely to be interested in what you are doing.
What's the Goal of Your Marketing?
Once you know that marketing isn't about connecting with everyone, you'll need to know what your specific goals are for marketing. If you know what you want to achieve, you can target all of your actions towards that goal and use it as a benchmark to see if your efforts are working or worthwhile. If something isn't getting you closer to where you want to be, why do it?
"[Have a] clear idea of what that goal is and then work backwards. That way you can tie every action that you're doing to [whether it is] going to help [you] reach that goal."
Jolie usually works with for-profit companies so most of her experience is working with clients who want to drive subscriptions, sales, etc. For artists, the case looks a little different. Common goals for artists might be to sell more work, tickets to more events or classes. Or to even be able to bring in enough funding to quit your day job. For me, a goal I have as a ceramicist is to be able to break even cost-wise. I want to be able to sell enough work to pay for my studio rental, materials, and firing fees. I don't actually want to quit my day job, just offset the cost.
If you don't know what it is you want out of a marketing strategy, you'll just find yourself spinning your wheels and throwing proverbial spaghetti at the wall, all without any real sense of if what you're doing is having a positive effect.
Provide Value to Build Trust
In the same way that every marketing decision you make should be tied directly to your goals, Jolie encourages artists to make sure that every time you communicate with your audience you should be providing value to them.
Don't just talk to talk, she advises. Instead, think about what is valuable to them and how you can provide that.
"Any time you reach out to your community, you should be asking what is the value for them and what is the value that you are bringing to the relationship that you have with them?"
Value doesn't always mean something literal. Sometimes, your audience wants a distraction, a bit of beauty in their lives. They might want information, or context for your work, or to learn more about other artists.
Concentrating less on yourself and what you do and more on what your audience finds valuable will help you feel less navel-gazey in your marketing efforts. "Don't obsess over yourself and your product. Maybe that's where [you get] the perception that you're a sellout. We [at IMPACT] say get obsessed with your buyer."
Marketing First Steps for Artists
We know that plenty of artists are completely new to the idea of marketing. So, from a marketing professional, what should your first steps be?
Jolie suggested that a good first step for artists is to make sure that you can be found online.
This is a good practice any time, but especially when so much of our lives are online and in-person discoverability and word-of-mouth are so much harder to come by. You need to be able to be found online if people are looking for you or someone like you. This is why artists need a website.
"One thing that we found with businesses in general with COVID was just how much a website does for your business, how you need to have an opportunity for people to find you, to know who you are and have some kind of web presence… How would people even find you were here about you if it's not online?"
But, it's worth remembering that you don't have to be everywhere at once and doing everything at once online. In fact, you shouldn't!
If you really are looking to provide value to your niche audience, go where they are. You should be finding those niche people, not jumping on every new platform or trend. You don't have to start something like a newsletter because you feel like you should or you've seen other people do the same. Does it provide value to your community? Does it further your goals? Only move forward with plans that meet these standards.
Figure Out Which Approach to Marketing Works for You
Because Jolie comes from IMPACT, she comes from a specific inbound marketing framework called They Ask, You Answer. But she recognizes that this isn't necessarily for everyone (just like your artwork). At the end of the day, the best marketing strategy for you as an artist is going to be the one that feels natural, authentic, and manageable for you and that resonates with your audience.
"It's about being true to you and finding a philosophy that feels true, that doesn't make you feel like a sellout… Everyone will tell you there's a different way to get to the promised land, so to speak, but as long as the path that you take to get there doesn't make you feel like you're compromising yourself, [go for it]."
After thinking about marketing to your audience and your community, the next step is to spread the word through media outreach. Not sure where to get started with media coverage? We've got 5 strategies for you.
More posts by Nina Berman
About Nina Berman
Nina Berman is an arts industry worker and ceramicist based in New York City, currently working as Associate Director, Communications and Content at Fractured Atlas. She holds an MA in English from Loyola University Chicago. At Fractured Atlas, she shares tips and strategies for navigating the art world, interviews artists, and writes about creating a more equitable arts ecosystem. Before joining Fractured Atlas, she covered the book publishing industry for an audience of publishers at NetGalley. When she's not writing, she's making ceramics at Centerpoint Ceramics in Brooklyn.