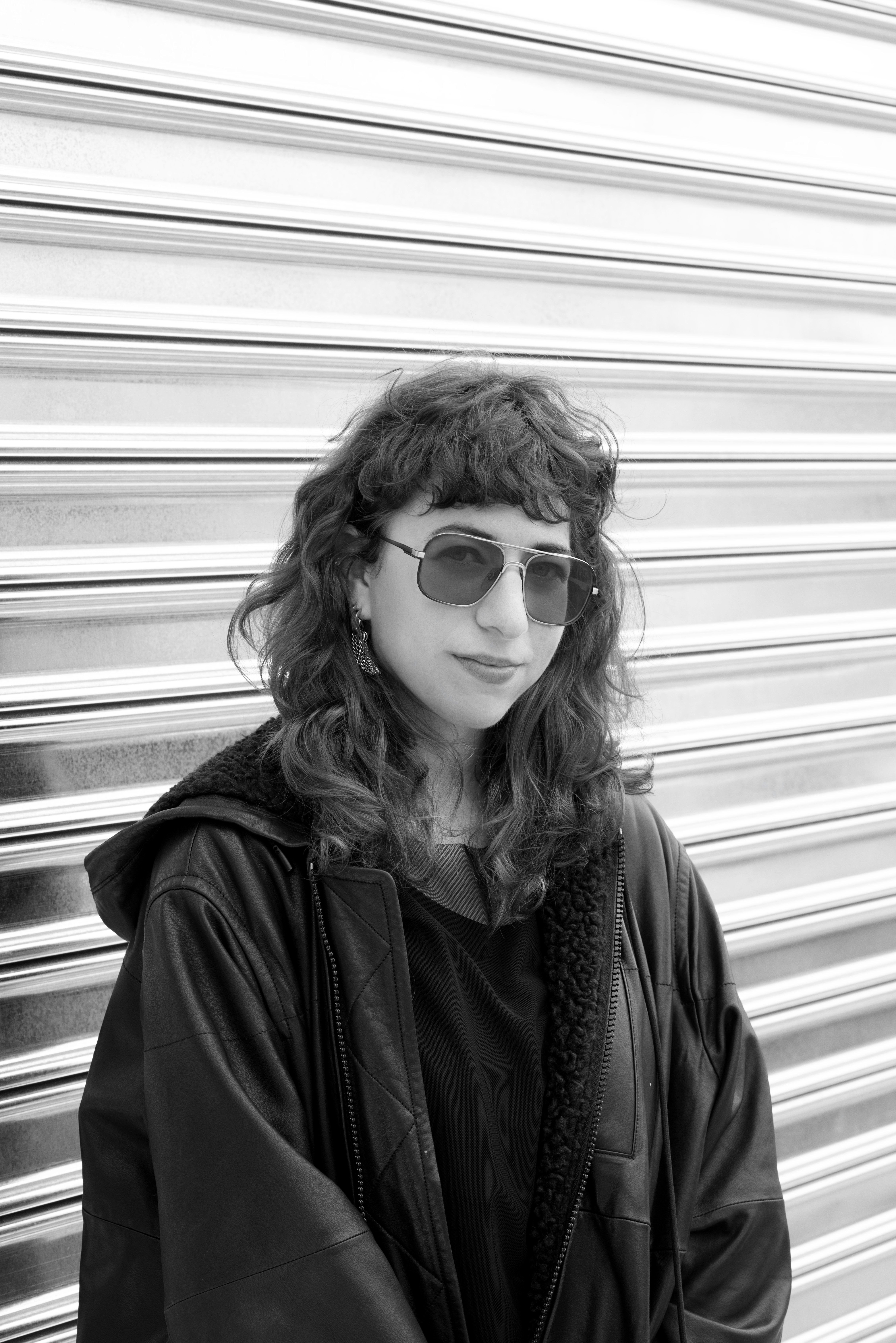 Post by Nina Berman
Top Social Media Platforms for Artists
Social media helps artists connect with your audience and to expand it. You can use social media to keep in touch with people who have already engaged with your work by attending a show or purchasing a piece. You can use it to let your family, friends, and professional network know about your creative practice. You can share your work, upcoming events, fundraising efforts, and more. Artists often connect with one another on social media, staying inspired by each other's work and sharing tips for navigating the art world together.
Social media can also be intimidating. It can feel confusing to know where to start. Artists sometimes worry that social media will take over your lives or turn you into salespeople when all you really want to do is focus on your art. As artists ourselves, we get it!
It can be a big shift to think about using social media in a strategic way or with a specific goal in mind other than keeping in touch with your friends and family. We know that artists sometimes feel lost about where to start, including which platforms you should be on. Should you jump on every new social media platform and trend? Should you stay with the platforms you know the best? What is out there and how can artists use different platforms to achieve different goals or communicate with different audiences?
Fractured Atlas wants artists to have all of the tools and resources you need to build a thriving creative practice, which includes social media. We'll go over a few of the biggest social media platforms so that you can decide which ones are the best fits to support your creative work.
Instagram is a juggernaut of a platform. Owned by Facebook, it has over one billion users worldwide. It has influenced everything from the travel industry to physical face shapes. It is an obvious place for artists to explore because it is a visual platform that is so broadly adopted.
You can share photos and videos in your feed, in your stories, or use Reels (which is similar to TikTok). You can also use Instagram Live to stream a performance, interview, or process video in real time.
Instagram gives you a lot of different ways to share content within the app. If you have a professional account, you can set up a shop within Instagram. We've seen artists conduct sales, performances, and interviews using Instagram. We've also seen artists sharing one anothers posts, videos, and stories to cross-promote each other. You can use commenting and direct messaging to build deeper conversations and relationships with your audience or with your peer artists.
Through Instagram stories, you can share content that is ephemeral and will only be visible for 24 hours. Then, you can use your feed for content that you want to be permanently visible to followers. Users can scroll through their Discover pages to find new accounts to follow, which makes it possible for you to reach an audience beyond your personal network.
However, links are not clickable within Instagram and it can be challenging to direct people to information outside of the platform unless you have enough followers to use the swipe up feature.
Facebook is still certainly one of the most high-profile social media platforms. With 1.84 billion daily users, it is a behemoth.
Many people's Facebook feeds are filled with family and friends. Or, in my case, a very active neighborhood Facebook group that recently got a shoutout in Grubstreet for its collective obsession with a particular local developer and his latest restaurant.
Like Instagram, you can post to your feed, create a disappearing story, or use the live functionality. In your feed, you can post photos, albums, videos, events, and links.
A particular benefit for artists using Facebook is that you can create events and invite people to them. People can sync their Facebook event calendars with their other calendars so that they will get a mobile notification when an event is going to start.
Another benefit of using Facebook is the group function. You can create a group for your community, but you can also join existing groups. Facebook groups can help you connect with your local scene, people who work in your creative discipline, or people who have complementary skills that you might want to collaborate with. These community groups can help you find opportunities for collaboration or funding. They can be a place for you to ask questions and learn about strategies that have worked for other artists and build together.
Once a social media platform bound by 140-character limits, Twitter now lets its 192 million global daily users marshal the power of up to 280 characters to express themselves.
For artists whose work is written, Twitter can be an important place for you. Both because you can share your work and so you can connect with the other writers who are active on Twitter.
If you want to keep a finger on the pulse of big conversations in the art world about everything from NFTs to the treatment of museum workers, Twitter is a good place to see what the discourse is and to add to it if you feel so inclined. If you want to stay on top of relevant news, including news in the arts, you can curate your feed to show you that.
Twitter makes it easy to share links, videos, and to repost other users' tweets.
Because it is predominantly text-based, it is easy to initiate or join in on conversations in the app.
TikTok is the fast-growing short-form video platform with 689 million users worldwide. Primarily used by younger audiences, users can upload videos with either pre-recorded audio like popular songs or create unique audio. The benefit of using popular audio is that it allows you to join in on a trend and iterate on a theme.
One of the first famous examples of a viral TikTok song is Lil Nas X's "Old Town Road." Users shared videos of themselves set to that song which launched Lil Nas X's career on an international stage. It also gave the people who jumped on the trend an opportunity to find new followers who were searching for content that used that specific song.
TikTok's For You page is a powerful mode for discovery. Users can thumb through an endless scroll and hope that the algorithm gives them something that they want to see.
There is a rich community of artists, makers, and small business owners on TikTok. We've seen plenty of process videos, giveaways, tips for running small creative businesses, and more on TikTok.
Compared to other platforms, the degree of difficulty for getting TikTok right is higher. For platforms like Instagram and Twitter, you can lean on still images and words but for TikTok, you need to be able to basically become your own videographer and video editor. TikTok thrives on virality, which can be a hard thing to seek out on purpose. Trying to go viral on purpose can result in inauthentic posts and a much bigger time commitment than other forms of social media strategy.
Originally designed for gamers to livestream their plays, Twitch has been taken up by plenty of other creatives (especially in 2020). With 140 million unique visitors each month, Twitch can be used for everything from live conversations to DJ sets to film screenings.
Twitch lets you livestream events and conduct a chat in the sidebar, which can help build community between you and your audience, and amongst your audience. However, it is fairly uni-directional in the sense that one person or group is streaming on Twitch and everyone else is watching and participating in the chat.
The bulk of the Twitch community is very focused on gaming, which means that it could be challenging to build your new audience through the platform's discoverability functions. It might make the most sense to use Twitch as a platform for virtual events.
Reddit, the self-described front page of the internet might not be where most artists think to go. And it is very unlike the other platforms we've shared which are primarily about promoting yourself and your work. We suggest that artists consider Reddit as an information source or as a way to build community.
For example, as a ceramicist I might check out r/CeramicGlazes to share a technique that worked for me or to crowdsource the answer to a tricky question about chemicals. If you want to learn new skills or reach out to a community with very niche interests, Reddit can help you find those people. And, if you'd like to give back to your creative community, feel free to offer up your expertise and engage in the conversation.
One of the latest social media apps to make the buzzy rounds is the audio-only Clubhouse. At the time that we're sharing this article, Clubhouse is invite-only, making it feel a bit exclusive. It's also relatively new, which can be both a blessing and a curse. It doesn't yet have an established niche in the social media landscape, which makes for a bit of a hectic experience. It also offers users the capacity to shape the future of the platform.
Audio-only platforms could be interesting for having conversations or attending presentations. We've seen that sometimes using audio-only makes people more comfortable and more open. But with a relatively new format, there's a lot still left to be created and discovered.
Social Media for Artists Honorable Mentions
We covered a number of social media platforms that could be beneficial for artists. But there are plenty of others! Artists can explore Pinterest, YouTube, Snapchat, LinkedIn, Vimeo, WhatsApp, Tumblr, Discord, Telegram, and plenty of others. We encourage you to explore what's out there!
Choosing the Best Social Media Platform For You
Now that you know about some of the social media platforms that are out there to help artists connect with your community and your audience, how do you figure out which ones to devote your time to? It's not feasible for you to invest significant amounts of time and energy into all social media platforms at once, so to think through which would be best for you, keep these three principles in mind.
Follow Your Audience
If you are looking to connect with your audience, find them on the platforms where they already spend time. It's going to be easier for you to connect with people if you don't have to encourage them to leave the platform or the app that they are already using for other parts of their lives.
Fit Your Medium
As you determine which social media platform(s) to invest your time in, choose ones that complement the kind of work that you create. If your work is very visual, use social media that lets you post photos and videos. If you make text-based work, be sure to find a platform that lets you showcase your writing or even some drafting processes for a behind-the-scenes look.
Go Where It Feels Natural
Invest your time on social media platforms that play to your strengths, interests, and natural tendencies. Don't force yourself to use platforms or tools that you really hate or that feel authentic to you. A successful social media presence is one where followers can feel a genuine connection to you and your work. That connection will be easier to build if you're on a platform that you enjoy using (at least a little bit).
It might not feel natural at first for you to start using Twitter, Clubhouse, Vimeo, Instagram, or some other platform. But if a particular platform seems truly anathema to you, don't waste your time on it.
Stay in Control of Your Contacts
Social media can help you connect to your audience and to grow that audience. But ultimately, you are at the mercy of the platform or the app. If a social media platform decides to change their terms of service or if they fold completely, you lose your access to your audience and your peer network.
You can protect yourself from some of the whims of social media platforms if you own the ways that you communicate with your network. One way to do this is by building a website (which you can link to in your social media bios). Another way to do it is by dedicating time to building out an email list of contacts with whom you can communicate regularly.
More posts by Nina Berman
About Nina Berman
Nina Berman is an arts industry worker and ceramicist based in New York City, currently working as Associate Director, Communications and Content at Fractured Atlas. She holds an MA in English from Loyola University Chicago. At Fractured Atlas, she shares tips and strategies for navigating the art world, interviews artists, and writes about creating a more equitable arts ecosystem. Before joining Fractured Atlas, she covered the book publishing industry for an audience of publishers at NetGalley. When she's not writing, she's making ceramics at Centerpoint Ceramics in Brooklyn.