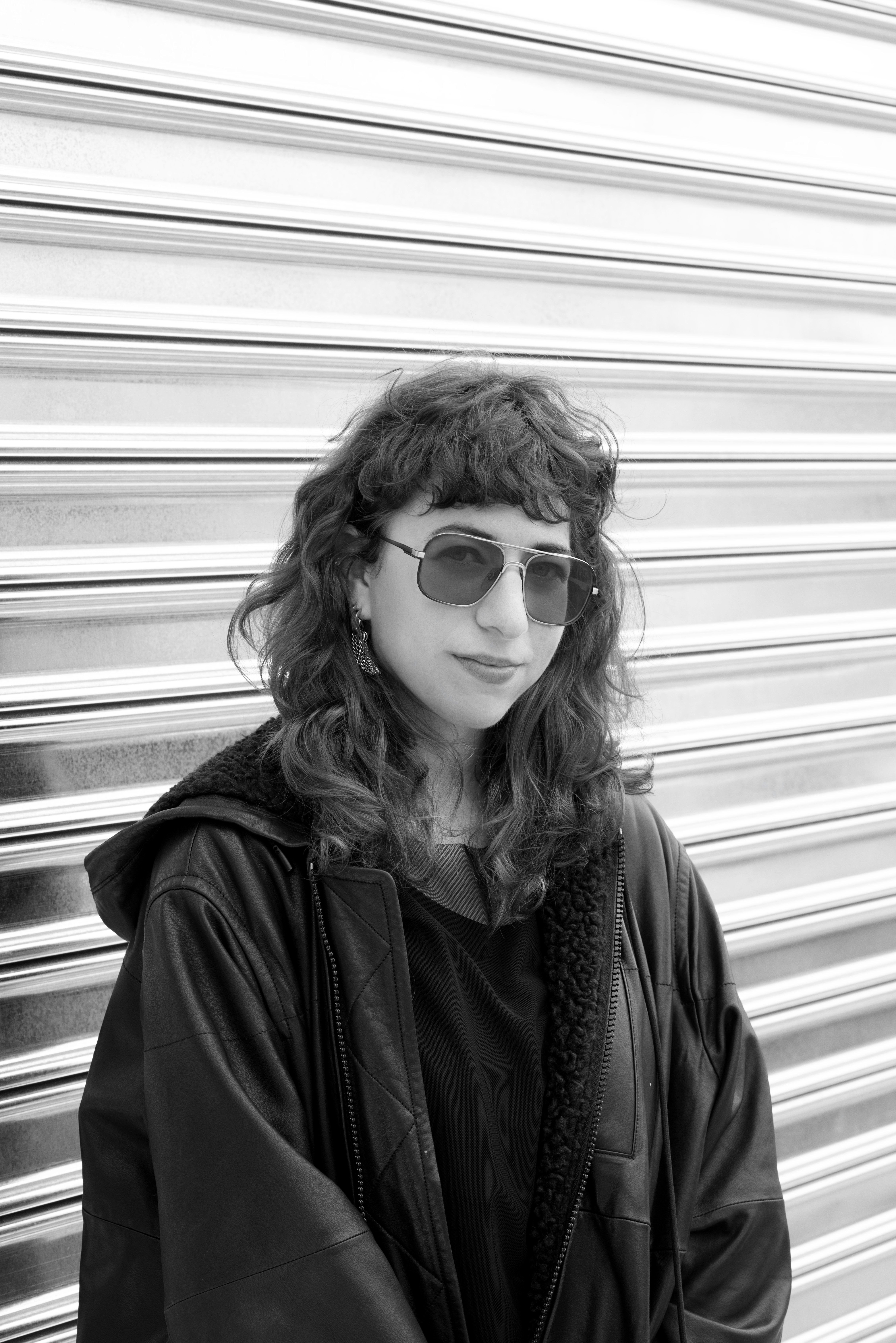 Post by Nina Berman
Social Media Basics for Artists
Social media is in many ways ubiquitous. It's how people stay in touch with far away friends, family, and colleagues. It's how many of us find out about art events, political happenings, and show ourselves off on the days when we are really, as they say, feeling ourselves.
You can build real connections and stay in touch across geographic distance through social media. But it's also a fraught place. There is misinformation, data collection, sketchy ad tech, and algorithm-encouraged doomscrolling. Plus, there's the cognitive dissonance that happens when you scroll through horrifying and often violent news updates, photos of your friends, small businesses and artisans doing their best to stay afloat, and life updates from people in your network about everything from a cute new outfit to the death of a family member. Social media is a complicated landscape to say the least.
But as artists, we need it.
Here, we'll cover why artists need social media and how to get started building a social presence that feels right for you, your goals, and your community. We believe that it's possible for artists to use social media in a way that's strategic, effective, and rooted in building real connections with your audience.
Why Do Artists Need Social Media?
For arts organizations and individual artists, social media is a crucial place to spread the word about what you are doing and to connect with your community.
Artists need a web presence and while we definitely recommend that artists build websites, creating a social media presence will let you communicate with your audience on the platforms that they are already on rather than asking them to go to an entirely new website. If you want to connect with an audience, find them where they are instead of asking them to come to you. And where they are is on social media. Pew Research reports that 72% of all U.S. Americans are on at least one social media platform. Seven out of 10 Facebook users and six in 10 Instagram users visit these sites at least daily.
If someone is considering working with you, hiring you, buying a ticket to your event, or giving you funding through a grant, they might well do a bit of digging to learn more about you. Social media is one of the first places they will go to learn more about an artist or an arts organization.
Social media lets you stay in touch with your community as well as expand it.
As a ceramicist, I use Instagram to connect with fellow ceramicists, sell my work, keep an eye out for opportunities, and give people a behind-the-scenes look at my studio process (it doesn't hurt that wheel throwing videos are very soothing to watch). It's my primary way of communicating with my peers and my customers. I also follow some ceramics meme accounts for the feeling of camaraderie that I get from truly niche jokes about kilns.
It's also a great way to stay inspired by other artists in my field. I follow artists whose work I admire as well as some ceramics companies who feature work made with their products. It's a very casual way to keep the wheels of inspiration turning.
But just because social media is important for artists to have, it doesn't mean that you have to throw all of your energy into going viral. A sustainable and successful social media strategy for artists will consider what your goals are, who your audience is, and what you have the interest in and bandwidth to do.
Identifying Your Social Media Goals
Not every artist or arts organization's reasons for being on social media will be the same. Before you start thinking about which platforms to devote your energy to and what kind of tone to adopt, think about what you want to get out of a social media presence.
Your goals don't have to be hard numbers about how many followers you want or what percentage of followers you want to be liking, sharing, and commenting on your content, although they certainly could be.
You could have a variety of intersecting goals including selling your work or selling tickets and connecting with other artists in your local scene or in your discipline. You might be on social media to find new collaborators to work or just to stay inspired and keep learning new skills.
Once you know why you're on social media, you'll be better able to see the results you are looking for without spending all of your time as a social media manager.
Growth Goals for Social Media Accounts
Something that's common when people talk about social media is talking about how to grow your audience on a given platform. More followers, more views, more likes are considered a good in and of themselves. It can be good to have a lot of followers, especially if potential funders or audience members see that a lot of followers are interested in what you're doing. A larger follower count can give you a bigger pool when you are asking for support on a fundraising campaign or selling tickets to an event. But a big follower count doesn't pay the bills or guarantee a sold-out show. It doesn't even guarantee a lot of engagement on your social posts.
As you think about growing your social channels, you'll want to find followers who are invested in your work, who are engaged with what you are doing. Quality is more important than quantity.
Defining Your Audience
Figuring out who your audience is crucial. It will help you set goals, determine which platform(s) you should be spending your time on, and what your messaging should look like. You can get started by asking yourself the following questions.
Is your audience made up of your family and friends? People who have already donated to your project, attended an event, or purchased your work? Your peers in the art world who are either in your local scene or who are working in the same discipline? Future donors for your crowdfunding campaign or granting institutions?
What do you know about your audience? What's their age range? Where do they live? What are they interested in?
Determining who your audience is and what they are interested in will help you figure out what kinds of posts you should be making and what tone to adopt. If you are looking to connect with fellow artists, you might strike a different tone than if you were looking to reach out to potential institutional partners.
Defining your audience will help you not to feel like you have to use social media to be everything to everyone, which is a recipe for burnout and frustration.
Choosing Your Social Media Platforms
After you've thought about your goals and your audience, the next step for figuring out a social media plan for your work as an artist or an arts organization is to determine which platforms to be on.
You should choose social media platforms that complement your medium. For example, if your work is writing-based, you should consider Twitter. If your work is very visual, you are likely going to want to invest some time in Instagram, Pinterest, Tumblr. If it's video-based, you might focus on TikTok, Instagram.
You should also consider your audience as you figure out which platforms are best for your social media presence. In the same way that you are building a social presence because so many people are already there, you'll want to build profiles on platforms where your desired audience already is. If your audience skews older, go to Facebook and Twitter. If they are younger, get on Instagram and TikTok.
But it's also worth considering which platforms are most comfortable using or seem most exciting to you. If you really don't want to figure out how to create and edit videos on TikTok, don't! If you don't want to wade into the morass of Twitter, you don't have to! If you are going to try and build a presence on a platform that you resent using, you'll have a hard time seeing the results you want. Plus, you'll end up getting frustrated by the process. Don't be afraid to experiment or learn some new skills, but don't force something that will make you feel resentful and inauthentic.
What to Post on Social Media
After you've sussed out the basics of why, who, and where for your social presence, you need to know what exactly you should be posting on social media.
If you are stuck for ideas on what to post, the first piece is that you should definitely be posting your work, including photos, videos, or written text. Use social media to share upcoming events like sales where your work will be sold or upcoming performances.
Followers also often like to see what goes on behind-the-scenes. This might mean photos or videos of rehearsal, process shots of paintings, or a draft full of revisions. Social media is a great way to show that there is a real person or real people behind the process, so letting your community into that process can be effective. Plus, people are generally curious!
You can also use your social media platform to talk about other personal things, including challenges you might face. Some people want to share their internal, personal world with their creative community and their audience. Others might not, which is okay too!
Share information that's valuable to your audience, whether or not it is directly tied to the work that you create.
It's also a good idea to use your social platform to share work made by people and organizations that you admire. It's a good way to diversify your profile, but it's also a nice thing to do to build community. If you share other artists' work, you are helping promote them to your audience which can help them reach new eyes. Sharing the work of your peer creators on your channels won't distract your audience from your work. It helps build a more generous creative ecosystem where artists support one another.
How to Post on Social Media
Figuring out how to post on social media is about the right content and the right kinds of post, but it's also very operational. You can sort out how often to post, what kind of tone you want, and even plan it out ahead of time.
Cadence
There's no secret sauce or perfect number of posts per week. You want to post often enough that your work stays on your audience's radar, but not so often that you are blowing up their feed. The right cadence will feel attainable, effective, and exciting for your audience. It's also normal for your posting cadence to shift with your work. If you have a big event coming up, you'll be promoting it more. If you are attending a residency and deep in the throes of experimentation and creation or you just need a break from your phone for a few weeks, you'll likely be spending less time on your social accounts.
You don't want social media to take over your whole life. You're an artist and you want your social presence to support your creative work, not supplant it!
Tone
What sort of tone do you want to strike on your social channels? Part of figuring out how to post on social media is figuring out what you want your voice to be. You might decide to go with a more formal tone, to speak with the voice of an institution. Or you might go personal and speak in a more casual and intimate way.
Setting up a tone for your social channels will depend on the kind of work that you do, your audience, and your goals. If you make work on your own and use your social media platform to drive direct sales, you might choose to go more casual and personal. If you are the founder of a group or speak on behalf of a collective, you might go for a more button-ed up voice.
Personally, I have a very casual and personal voice on my Instagram account, in part because my audience is primarily friends and fellow ceramicists. It's also because I don't have a dedicated account for just my ceramics, which I know plenty of artists do to split their life as an artist from the rest of their lives.
Scheduling Social Media Posts
Many people find social media stressful, especially if you are trying to build your presence on a platform or several. It can be hard to be informative, witty, vulnerable, or however else you want to be on the fly. One way to mitigate that stress and make sure that you are posting at the cadence you want to be posting at is to plan it out ahead of time. You can draft posts before they go live.
There are plenty of tools to help you plan out your social media like Hootsuite, Sprout Social, TweetDeck, Loomly, and a host of others. At Fractured Atlas, we use a combination of Airtable, Canva, and Hubspot to draft and schedule our posts.
If you use a scheduling tool, you can ensure that you are posting as much as you want to be posting without having to be so tied to your phone.
Build Authentic Connections Using Social Media
Social media is about marketing yourself and your work in the sense that you are trying to build up a network of people who are interested in supporting you. But the way that you build that network is by creating authentic relationships, by being yourself and representing your work truthfully.
It shouldn't feel sleazy or dishonest or spammy.
Marketing yourself is about finding who your niche audience is and providing something to that audience that they find legitimately valuable. Value doesn't always mean something literal. Sometimes, your audience wants a distraction, a bit of beauty in their lives. They might want information, or context for your work, or to learn more about other artists.
If you're anxious about marketing yourself as an artist or as a creative, marketing consultant Jolie Higazi shared some advice.
More posts by Nina Berman
About Nina Berman
Nina Berman is an arts industry worker and ceramicist based in New York City, currently working as Associate Director, Communications and Content at Fractured Atlas. She holds an MA in English from Loyola University Chicago. At Fractured Atlas, she shares tips and strategies for navigating the art world, interviews artists, and writes about creating a more equitable arts ecosystem. Before joining Fractured Atlas, she covered the book publishing industry for an audience of publishers at NetGalley. When she's not writing, she's making ceramics at Centerpoint Ceramics in Brooklyn.