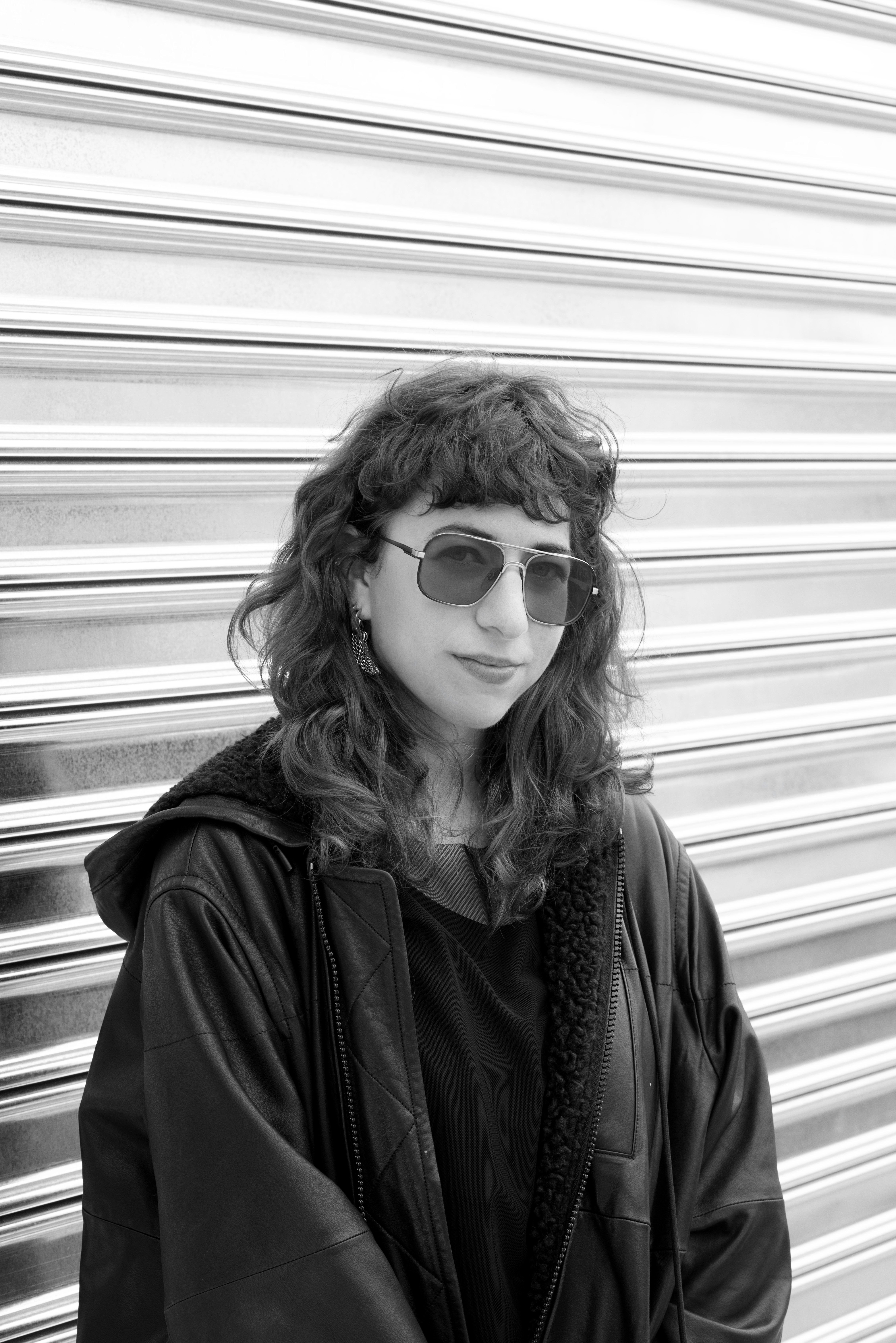 Post by Nina Berman
PR For Artists: An Introduction
One of the ways that people (including artists) get the word out about upcoming events, projects, goings-on, partnerships, and more is through PR, or public relations.
For artists, PR all about elevating your reputation and reception. It's used to help the broader public get to know you better and to develop a more thoughtful understanding of your work.
PR can mean securing media coverage, interviews, speaking engagements, hosting events, and even formulating responses to negative news or challenges. PR isn't about buying ads or paying for journalists to cover a particular topic, it's about building positive, trusting relationships, finding the best narrative(s) to frame something, and then sharing those narratives and encouraging others to do the same.
PR efforts look different for different kinds of artists and arts organizations, depending on your goals, budget, bandwidth, and who it is you're trying to reach. Oftentimes, artist or arts organizations will hire a PR agency or PR person to help them get the word out, although you can definitely do some DIY PR if hiring outside help isn't in the scope of your project or budget.
We recognize that artists succeed not just when your art is good, but when you can find the right community to consume and share your art. That's why Fractured Atlas shares tips about marketing, finding donors, fundraising tips, and more. There's a lot more to the success of an artist than just the art itself.
PR Isn't a Dirty Word for Artists
As with any time that artists are faced with things that feel business-y, financial, ambitious, or frankly practical, it's easy to feel like you're selling out. It's hard to talk about money, success, plans, budgeting, and anything that's about you seeking the conditions for success in navigating the arts landscape.
Sometimes, artists think that promoting yourself or hiring someone else to help promote you is cheating or selling out. In reality, lots of arts coverage or art opportunities are the result of artists and arts organizations proactively getting their name out there, often with the help of PR professionals.
When we don't talk about the machinations behind success, we uphold the myth that the art world is a meritocracy and that famous artists just happen to be the best ones who are passively discovered without any effort on their part.
Talking about PR can help us undo this myth about discovery, which ultimately only serves to hide the structures, money, and connections that make success possible.
Why Do Artists Need PR?
There is a lot of art out there, and a lot of artists. We think this is a good thing. At Fractured Atlas, we want everyone who wants to make art to make it (and for everyone else to just try it and see if they like it!). But as there are more people making work, there are also shrinking budgets for news outlets, which means fewer journalists and fewer places for them to write. There is a lot of art out there competing for media—and viewers'— attention.
Thinking about PR, whether on your own or with the help of a professional, can help you find audiences. It can help you get written up in a news outlet which might gain you more visitors to your gallery or more attendees to your show. Media coverage can help you make more sales and increase your visibility for other opportunities.
PR can also help you to have your work contextualized and received in the way that you want it to. Pitches to media can help them figure out how you want to frame your work, who you see your influences and your peers as. Ultimately, you can't control how journalists, reviewers, or audiences respond to your work, but you can help them see how you see it.
Who Do You Want to Reach?
Who you want to reach with your PR efforts will depend on what kind of work you make and what your goals are. PR doesn't just mean that you will be reaching out to collectors, gallerists, and social gatekeepers; it's about connecting with a much broader audience.
The question you should be asking when figuring out who your targets should be is who do you want to know about your work? Who do you think will be most likely to be engaged by your work and who is best positioned to understand it and advocate for it? Who will enjoy it? It could be those social gatekeepers, but it can also be your friends, neighbors, peers, or other people who aren't traditionally considered tastemakers in the art world.
In the words of a friend of Fractured Atlas who is herself a PR professional, even "rave flyers are PR."
Benefits of Hiring PR Help
So, PR can help you as an artist get your name out there and can help contextualize your work so that people can receive it closer to the way that you want them to (even if it can't ensure that). But is PR something that you should do yourself or is it something that you should hire for and consider as you are putting together your team and building your budget?
There are certainly plenty of benefits to hiring a PR firm or person if you've got the budget.
PR professionals know what press releases and pitches should look like. They will know how to send them, when to send them, and how to best follow up with contacts. A strong pitch email placed at the right time is crucial to getting coverage.
Plus, a professional knows who to send pitch emails to. One major benefit of hiring PR help is that they come with contacts that aren't always easy for lay people to find. Often, PR folks have long standing relationships with press and journalists who they might have been pitching for years. These relationships can mean that a journalist will open an email from them when they might skip past one from someone they don't know. A reviewer might also be more willing to take a chance on a new artist or some new work if it comes with the weight of a recommendation or request from someone who they have worked with for a long time.
While you can certainly research on your own who your targets for media coverage should be, a professional PR person will be tapped into the current media landscape and trends. They'll have a grasp on who works where, who covers what, and where different macro-level media trends are headed in publishing, media, and the arts.
As with many things, you can do it DIY, which we'll cover below. But sometimes it's helpful to hire a pro. You can think about it like hiring movers. Sure, you can corral your friends with pizza and beer to help you lug furniture from one home to the next, but you can also hire movers. Movers cost money, but they save you the physical work of moving as well as the labor of finding people, organizing them, and thanking them appropriately. Not all costs are financial.
Do-It-Yourself PR
If you decide to handle your PR efforts yourself, we recommend that you spend the time to do it right so that you have a better chance at success. Not only do you want to do so so that you are making the best use of your time, you also want to make a good first impression. If it's clear that you haven't done your due diligence before reaching out, whoever it is that you're getting in contact with will likely be less inclined to work with you now and possibly in the future.
You'll have to research publications and outlets that align with your goals and find the people who are likely to be interested in your work plus their contact information if you can find it.
The first step to securing media coverage of your work is reading art and media writing. Read about your discipline and read about your local arts scene. Read as broadly as you can. This will let you know what trends are emerging in terms of coverage and who might be interested in your work. Keep track of who has covered artists like you and where they have published their work.
You can work backwards by researching similar artists to you and making a list of all the writers and outlets who have written about them in the past.
Then, once you have a list of people and publications to pitch, craft an email to let people know why your work is press-worthy and ask if they might be interested in covering it.
Crafting a Strong PR Pitch Email
If you're writing your own PR emails, we've got some tips to help you put your best foot forward.
The biggest piece of advice we have for sending a successful PR pitch email is brevity. Writers get pitched all the time, so while you can almost certainly wax poetic about your art for paragraph upon paragraph, it's best to be brief.
Make sure to include relevant details about your work including date and location. Answer the who, what, when, where, and why. And be sure to add links to your website, press release, and social media. Plus, a photo of your work in the email can draw attention. Finally, why is it timely for someone to cover your work now?
It might feel embarrassing or needy, but you also should explicitly ask for coverage. Ask if whoever it is that you're emailing would be interested in covering your work.
Then, if you don't hear back, follow up. Writers get pitched all the time so emails tend to get buried in their inboxes. If you don't hear back within a few days, send an email on top of the original one. And you could still send a final followup about a week after that. But, of course, if whoever it is you are emailing declines or asks to be taken off your list, abide by their requests.
You will probably face rejection or radio silence. Try your best not to take it personally. There are too few arts writers spread over too few publications. Having a hard time gaining traction with your PR efforts, isn't necessarily a referendum on your art or your worth. Plus, just because your work isn't the right fit for a news outlet or a journalist right now, it doesn't mean that it won't be in the future.
Make it Easy for Media to Cover You
As an artist, we know that you often have to wear a lot of hats. Artists are also project managers, accountants, small business owners, social media managers, and more. Whether you decide to work with a PR professional or fly solo as you build your reputation, there are some ways for you to make it easier to get coverage. If you want the media to cover you, you have to make sure that they can find you and your work. That is to say, you definitely need a website.
More posts by Nina Berman
About Nina Berman
Nina Berman is an arts industry worker and ceramicist based in New York City, currently working as Associate Director, Communications and Content at Fractured Atlas. She holds an MA in English from Loyola University Chicago. At Fractured Atlas, she shares tips and strategies for navigating the art world, interviews artists, and writes about creating a more equitable arts ecosystem. Before joining Fractured Atlas, she covered the book publishing industry for an audience of publishers at NetGalley. When she's not writing, she's making ceramics at Centerpoint Ceramics in Brooklyn.