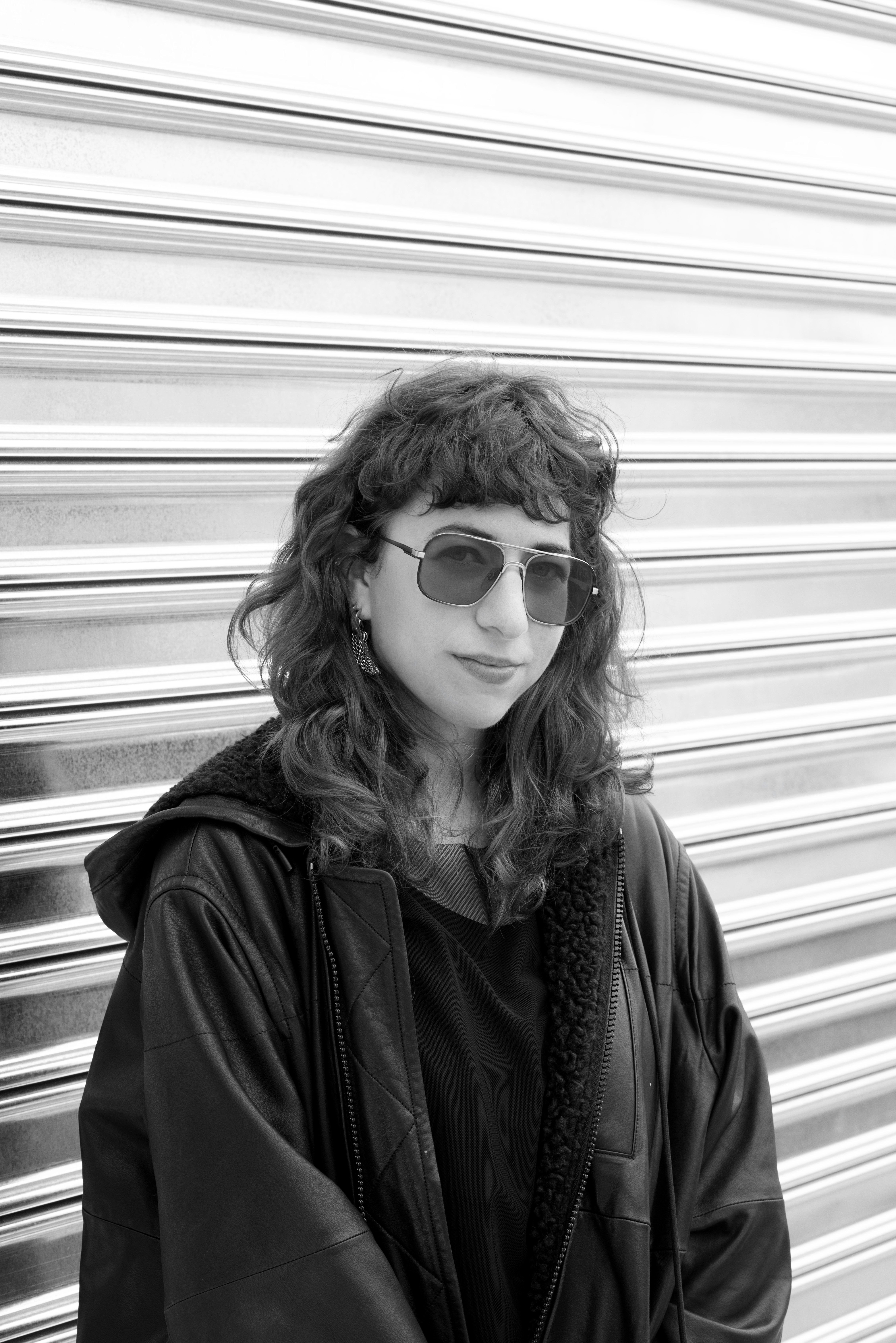 Post by Nina Berman
Strategies for Artists to Grow Your Email List
For artists, email lists are one of the top ways to stay in touch with your audience and to keep your community engaged with your work. You can use the email addresses you've collected to let your community know about upcoming performances, sales, fundraising campaigns, and more.
As we covered in our introduction to email lists for artists, contacts on your email list tend to be more engaged than contacts you have elsewhere, like social media. Unlike social platforms, if you have an email address, you aren't dependent on a big tech company for access to that contact. Plus, you can look at behavior like open rate, click-through rate, and reply rate to learn more about what your audience is interested in hearing about from you.
Growing your email list will help you expand the network of people who you are talking to. For many artists, converting casual fans and social media followers to email list members is a powerful way to increase ticket sales, crowdfunding opportunities, and generally grow your funding community.
We know that artists sometimes get stuck trying to figure out how exactly to grow that email list. So, we're here to offer some tips to help you boost the size of your email list.
Ask People to Join Your Mailing List
Sometimes the solution really is that simple. People might not know that email is the best way for them to follow your work. Any time you're communicating with people on social media, in person, during a panel presentation, let them know that the best way that they can stay in touch is via email.
Just asking is particularly useful if you're trying to convert people from social media follows. If people believe in you and believe in your project, it's okay to be up front with them about how they can best support you and connect with you.
Incentivize Email Sign-Ups
In addition to asking people to sign up for your mailing list, you can incentivize them in a few different ways.
You could offer people early access to tickets or a first look at your goods when you restock your webstore. You could give newsletter subscribers discounts on sales or tickets or some other perk to encourage them to share their contact information with you.
If you do incentivize people to sign up for your mailing list, be sure to express that any perk offered to your mailing list isn't about a cheap gimmick, but is really about trying to give back to your closest community.
Make it Easy to Share Contact Information
Another simple way to build your email list is to make it easy for people to share their email address with you! People can't share their contact information if they can't find where to put it.
Have a place for your community to give you their contact information if they want to provide it. On your website this could be a pop-up, a footer on your website, or as its own easily findable page on your site. You can link to a subscription page on your social media profiles.
And, for lower-tech moments, you can have your own email address on business cards or posted at the end of presentations so that people can reach out to you via email.
Create Gated Content
You can drive subscribers to your email newsletter by creating exclusive content that's only available to subscribers. For example, you could release a blog post or a video that's password-protected on your website and only share that password with subscribers.
If you do decide to go this route, there are a few best practices to keep in mind.
If you're asking for your community to share their information with you in order to access some kind of exclusive content, make sure that content is really special enough to warrant being gated in some way. If you write a blog, don't just randomly decide that one blog post will be behind a subscriber wall. A post should be behind a wall if it is substantively more valuable than the other content you're offering. Perhaps it is more in-depth, more personal, or more extensively researched. Maybe it's a preview of your work that won't be publicly available for several weeks or even months.
In a past job, I drove subscriptions to my blog using gated content. In that instance, I put together an article with a significant amount of exclusive data that was valuable to my audience.
You should also ensure that you have enough free content available so that potential subscribers can see the value of what you are providing to them. You don't want to draw people to your website and then not give them an opportunity to judge for themselves if what you have to say is useful or interesting to them.
Seek Out Interview Opportunities
A great way to build your network and to build your email list is to appear in front of new audiences. If you can pitch yourself as an interview subject or a guest on a podcast, you can reach the audience that's already paying attention to that media outlet.
If you've got a unique perspective or a particular expertise that you could bring to a particular media outlet, pitch yourself as a compelling guest or interview subject. Often, smaller outlets like blogs, podcasts, or Instagram accounts are looking for a good scoop or an interesting person to highlight. At best, it can be mutually beneficial. You can help them build out their editorial calendar and they can help you reach new audiences.
It's worth noting that many of the bigger name media outlets do proactive outreach and are likely looking for either very unique or high profile guests. So, if you want to make your podcasting debut, pitching "This American Life" is likely too big a reach. Look for outlets that are more aligned with your level of reach or notoriety.
You can seek out media attention or interview opportunities with the help of a PR professional, or you can do it yourself.
Write Articles and Guest Posts
Similar to the strategy of asking to be an interview guest, you can also offer to create guest posts on a platform or pitch a story as a writer.
Like an interview opportunity, this strategy will allow you to share your perspective, expertise, and experience to help build your network. Writing articles or guest posts isn't about making a sale or even necessarily talking about your own work, it's about getting your name out there and finding a broader community who is interested in what you have to say.
Think about what you have particular experience with or knowledge about, whether that's a social issue, a creative technique, or a problem you've solved. Then, seek out outlets who would be interested in sharing your work and pitch them. Often, if you get a byline somewhere you can direct people to your website or your newsletter.
Before you ask to write an article or a guest post for an outlet, make sure that they accept pitches and guest posts! Not everyone does and it'll be a better use of your time to pitch places that are definitely looking for pitches. And, when you do, be sure to offer a substantive pitch that describes what you want to write about beyond just "I'd like to write an article or a guest post."
Cross-Promote With Other Artists and Arts Organizations
Working with your fellow artists is always a strong strategy to build your own career and your own network. Cross-promote one another on your channels and in your newsletters. Interview one another for your blogs or do a newsletter takeover where you each write a newsletter for the other's audience. By featuring your peers to your audience in exchange for them highlighting you and your work, you can expand your reach and help your fellow artists at the same time.
People who are interested in you are likely interested in people in your network. But as you plan to cross-promote, make sure that there is some overlap in your work to increase the odds that someone else's audience will be interested in you and vice-versa. The overlap could be in discipline, location, critical framework, general aesthetics, or political values.
Make Your Communications Valuable
However it is that you're communicating with your audience and seeking to grow that audience, the best way to do it is to think about what is valuable to them. To build a lasting, authentic relationship with your community as it grows, you'll need to give them something that they want. They might want intellectual stimulation, beautiful things to look at, an inside look at the artistic process, a landscape of the DIY art scene in your hometown.
It's by learning more about what your audience wants from you and what they find valuable that you can hone in on what sort of communication and topics will help grow your email list and help keep the people on your list engaged with your work.
As an artist, it's not always easy or intuitive to think about marketing, let alone marketing yourself. But really, getting into the marketing mindset is about figuring out who your niche audience is and what value you can share with them.
More posts by Nina Berman
About Nina Berman
Nina Berman is an arts industry worker and ceramicist based in New York City, currently working as Associate Director, Communications and Content at Fractured Atlas. She holds an MA in English from Loyola University Chicago. At Fractured Atlas, she shares tips and strategies for navigating the art world, interviews artists, and writes about creating a more equitable arts ecosystem. Before joining Fractured Atlas, she covered the book publishing industry for an audience of publishers at NetGalley. When she's not writing, she's making ceramics at Centerpoint Ceramics in Brooklyn.