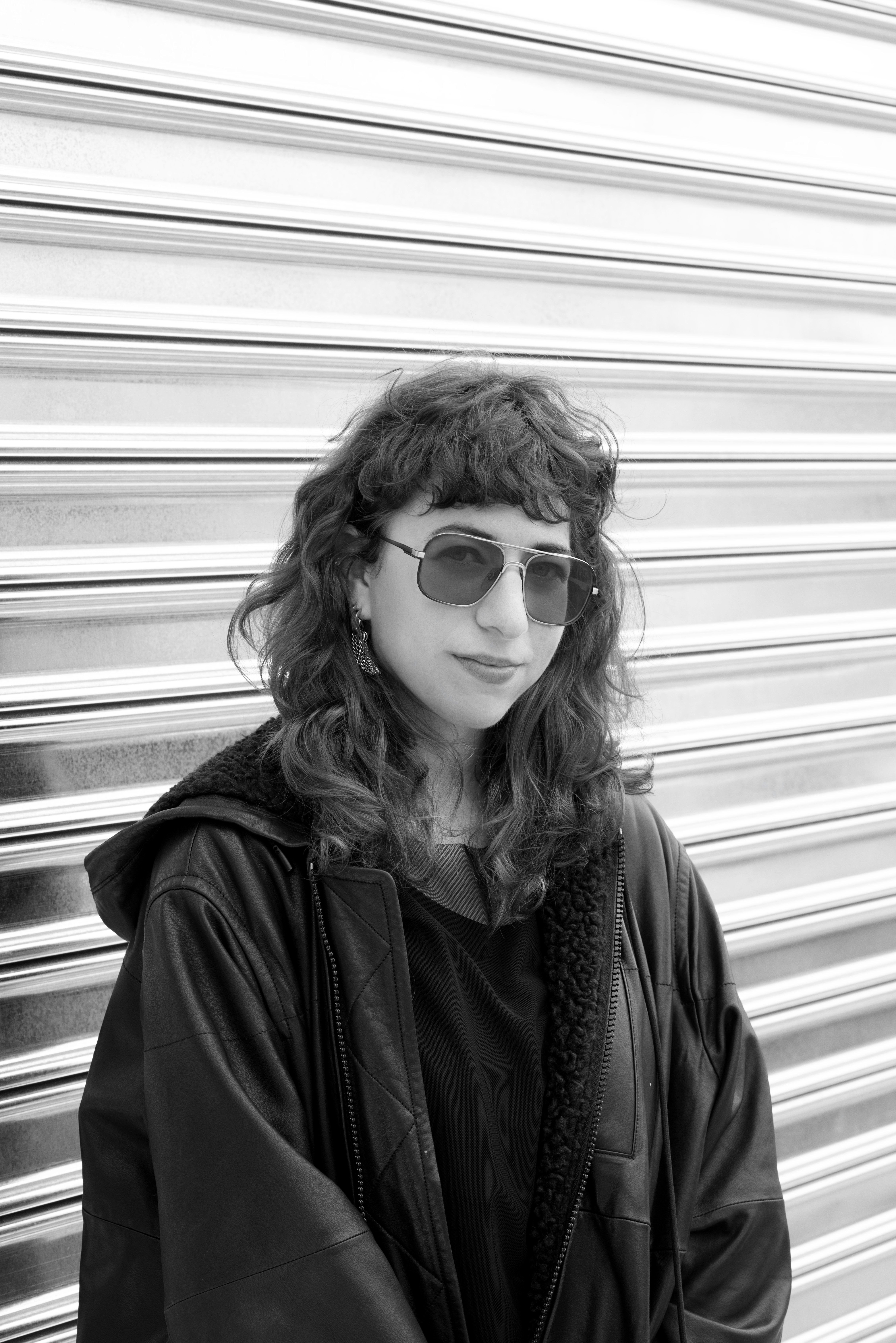 Post by Nina Berman
Accounting and Financial Services for Artists
Nobody becomes an artist because they secretly want to become their own accountant. However, once you're in your creative practice it's inevitable that you'll have to deal with your own finances. As a creative, you need to manage your budget, create and sign contracts with studio spaces or freelancers, sock away funds into your savings, and then make it all legible to the IRS come tax season.
It's a lot of work for anyone. But it can be especially overwhelming for artists who are also managing the creative aspects of their work, multiple day jobs, and the financial precarity of a creative life. Many artists are their own DIY accountant, but some might be curious to see what options exist to bring in the professionals.
Fractured Atlas works with artists as a fiscal sponsor, meaning that for many of our members we're an important part of the financial picture. We help members raise tax-deductible donations and disburse those funds to them to help them pay for expenses related to their work. We're able to solve some financial problems for artists, but we know that there are others that are beyond our scope. We often get asked if we can help artists manage their finances more directly. We get asked if we can help with payroll, budgeting, bookkeeping, and overall accounting support. Unfortunately we can't help you out directly here, but we can point you in the direction of some folks who can.
There are arts-specific accounting and financial services available to help you focus less on accounting and more on your creative practice. Some are meant to be used by individuals, some by organizations. Some are focused only on tax preparation and others have a broader list of offerings.
Before we dive in, it's time for a quick disclaimer. The resources compiled here were identified by Fractured Atlas staff and are intended to be a starting point for your own research. We are not lawyers or accountants and inclusion on this list does not constitute an endorsement by Fractured Atlas. We hope this list gives you a good place to start to find assistance with the financial aspects of your work that you need to thrive!
ArtsPool is a cooperative designed to work with small, New York-based arts nonprofits to manage all aspects of bookkeeping. They help clients and partners manage payroll and benefits for employees, compliance with legal requirements, and overall accounting. Unlike other ways that you might consider outsourcing accounting labor, ArtsPool sees themselves as a partner for the organizations that they work with as a result of their cooperative model. Right now, ArtsPool is a fairly small operation that's concentrated on working with New York state nonprofits, but we're keeping an eye out to see how the team continues to grow!
Spoiler alert, it's another cooperative! What can we say, we love a cooperative. Unlike ArtsPool, Guilded works with individual freelancers. They help these freelancers manage aspects of their finances including creating good contracts, ensuring on-time payment, and preparing taxes. For example, a freelancer who is a member-owner of Guilded works with Guilded staff to create a contract that she will send to the business employing her for a specific job. Guilded helps create the contract and includes itself on it to guarantee on-time payment for the freelancer. If the business is late on payment, Guilded will still pay the freelancer and will take on the burden of following up to ensure payment. Read our recent interview with Guilded to learn more about their services and their hopes for the future of freelance workers!
The National Council of Nonprofits isn't an end in and of itself, but it can help organizations link up with their state-specific Council of Nonprofits. This resource is most useful for organizations with 501(c)(3) nonprofit status. Individual state councils offer a variety of services and structures of support for nonprofits regarding finances. For example, the NY Council of Nonprofits offers financial services to its members including help with budgeting, accounting systems analysis, audit prep, and more. The North Carolina Center for Nonprofits works with the NC Association of CPAs to offer pro bono services to its members.
The Freelancers Union is concentrated on building worker power and solidarity among freelancers broadly, but they also offer some tools to help artists manage money. They provide ways for freelancers to handle student loan payments, retirement savings, and even bank accounts. One of the biggest challenges that artists and freelancers face is that you have to figure out your personal finances in ways that are streamlines for full-time employees, like saving for retirement with a 401(k). The Freelancers Union works to solve some of these problems with collective power.
Pro Bono Accounting for the Arts
Some lawyers who work specifically with the arts offer pro bono accounting services. The benefit is that pro bono means that you wouldn't have to pay for services, but the drawback is that with free services, you are bound by the capacity and bandwidth of the lawyers offering to work for free.
Some examples include TALA (Texas Accountants and Lawyers for the Arts), VLAA (St. Louis-based Volunteer Lawyers and Accountants for the Arts), and KCVLAA (Kansas City Volunteer Lawyers and Accountants for the Arts).
To search for pro bono accounting in your area, try Googling your city, state, or region, and "volunteer lawyers and accountants for the arts" or "pro bono arts" and see where that gets you!
Agro Accounting is a company of certified CPAs with a focus on the arts. Depending on how you look for accountants, some might be unfamiliar with the ins and outs of an artist's financial needs and challenges. That's why it might make sense to search out the support of an arts-specific accounting and bookkeeping company. Agro Accounting provides tax preparation, accounting, business consulting, bookkeeping, audit support, and payroll tax. In addition, they provide free educational material.
Hell Yeah, Bookkeeping is another bookkeeping service designed with artists in mind. Founded by a musician (who also helped found Allies in the Arts), it is designed specifically to support people who are used to keeping their receipts in shoeboxes. In particular, they promise to send regular financial reports to their clients that are comprehensible to working artists who don't want to have to become financial experts. It's worth noting that they focus their services on creative agencies and production companies rather than individuals or nonprofits.
Brass Taxes does, as the name implies, focus on helping artists file their taxes, but they also offer additional services. In addition to filing taxes, they help clients with setting up LLCs and S-Corps, filling out W-4 forms, retirement savings, and more. Brass Taxes works with individuals who work as freelancers, sole proprietors, or single LLC owners. They also work with businesses, from LLCs to S-Corps, to C-Corps. Like Agro Accounting and Hell Yeah, Bookkeeping, Brass Taxes services are specifically designed for creatives and freelancers.
Finding the Financial Help You Need
There are tools and services out there to help you as an artist get your finances in order and keep them that way. The first step to getting the right kind of help is figuring out what kind of help you want. Do you want to have someone show you what you should be doing so that you can do it yourself? Do you want to pay someone to take it all off your plate? Do you just need help with your taxes or do you want support with monthly payroll questions.
Once you have a good sense of what your actual needs are, ask your peer community to see how they've solved these problems. Who helped your friend launch her theater company as an LLC? Who does your studiomate's taxes? Ask around to see who your community recommends. In addition to getting personal recommendations (which we are big fans of), you'll also do some work to build a shared network of support. Asking questions and sharing best practices can help artists build community and get over some of the challenges of talking about money.
More posts by Nina Berman
About Nina Berman
Nina Berman is an arts industry worker and ceramicist based in New York City, currently working as Associate Director, Communications and Content at Fractured Atlas. She holds an MA in English from Loyola University Chicago. At Fractured Atlas, she shares tips and strategies for navigating the art world, interviews artists, and writes about creating a more equitable arts ecosystem. Before joining Fractured Atlas, she covered the book publishing industry for an audience of publishers at NetGalley. When she's not writing, she's making ceramics at Centerpoint Ceramics in Brooklyn.