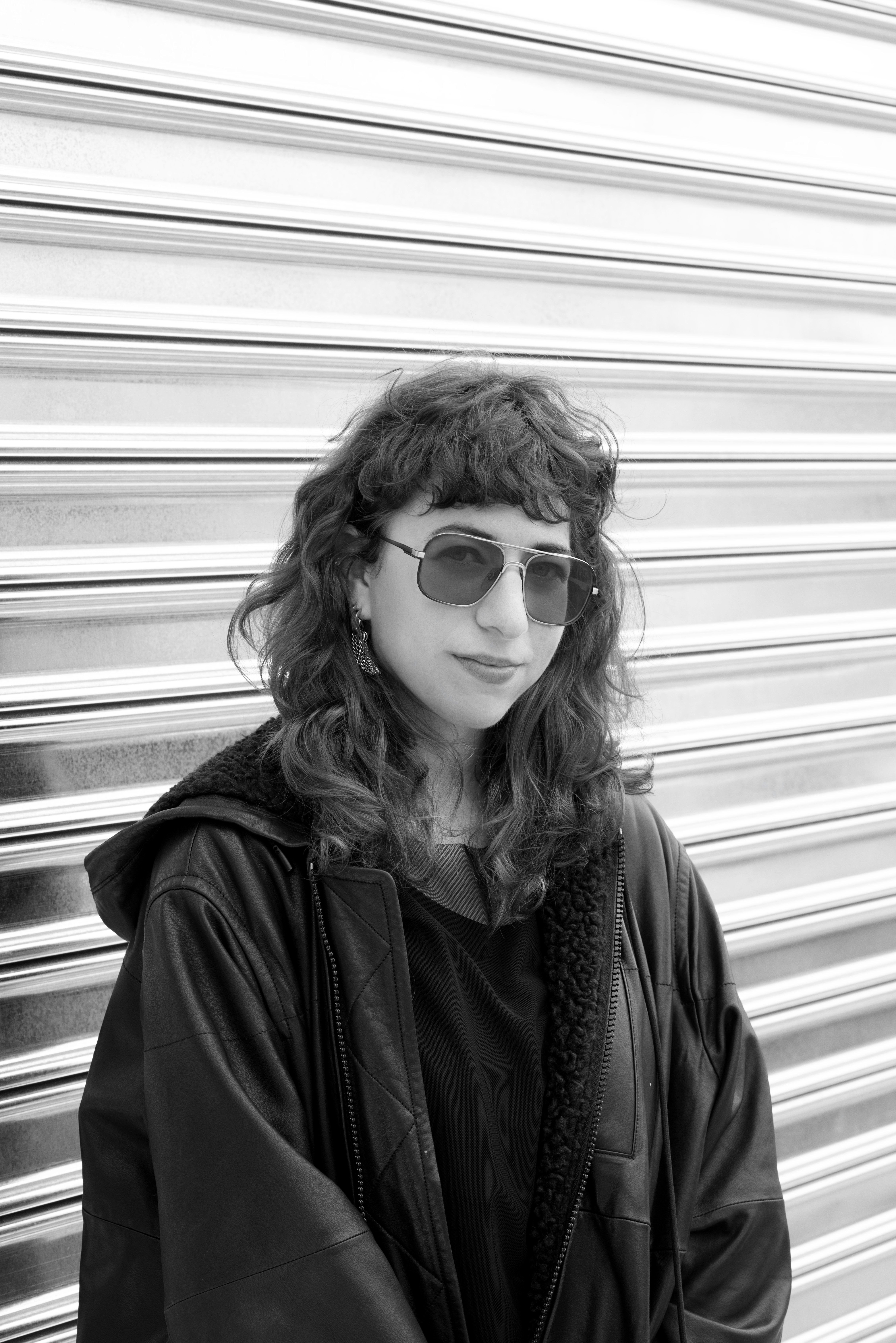 Post by Nina Berman
Creative Co-ops: Examples of Alternative Economies for Artists
In the face of economic uncertainty, the ravages of the gig economy, layoffs and closures related to the pandemic, and to overall austerity related to the arts and culture sector, artists need better economies. We need ways to build sustainable creative practices, to really own the value of our labor, and to build collective power. We need better ways to make a living as an artist beyond the uncertainty of freelancing and the constant need to fundraise and write grants.
Cooperatives (or co-ops) are one path to build alternative economic models. Co-ops are collectively owned and operated. In a more traditional business, workers sell their labor for an hourly wage or for a salary. Profits go to the business owners or to the investors. That's why Jeff Bezos has gotten so rich during the pandemic, but not Amazon warehouse employees. In a cooperative, the workers are also the owners, so the risk and reward are shared. Cooperatives are also collectively operated, so decisions are made more collectively about how a place operates.
For many artists and creatives, the idea of a co-op can be new or unfamiliar. But there are plenty of creatives working together in this way! We've rounded up some examples of creative cooperatives. We hope that by sharing cooperatives across creative industries and with a variety of goals, together we can envision new paths towards a more just, sustainable economy. Some of these co-ops are for physical space, some for businesses, some for platforms, some for services. There's a lot that can be done cooperatively!
---
Stocksy is a cooperative for stock imagery. With several tiers of membership, the photographers and videographers whose work makes up the Stocksy catalog have decision-making power regarding how Stocksy operates. As part-owners, photographers and videographers receive better-than-standard royalty rates when Stocksy clients use their work. Plus they have a network to connect with colleagues across the globe to sort out technical issues and find other forms of support.
We spoke with some of the team at Stocksy to hear how they are able to use a cooperative model to support artists professionally, build a global community, and even use stock photography to push for better representation.

Means TV is a worker-owned streaming service. With a decidedly leftist perspective, Means TV has films, documentaries, scripted shows, live weekly shows, and more for viewers to watch. Their goal is to build worker-owned media infrastructure in a landscape where media platforms are increasingly operated by hedge funds, venture capital, or billionaires.
Like Stocksy, Means TV has tiered membership which determines the share of profits that each member receives. Most of the profits go to the full-time employees of Means TV and a smaller percentage of profits go back to the workers who only occasionally freelance for them.
The Sound Co-op is a Brooklyn-based cooperative of sound mixing professionals. They're the folks with the boom mics.
Many of the co-op members came from a background in freelance sound mixing. Unlike the world of freelance sound mixing, Sound Co-op members share equipment and can be hired as a team. Plus, their cooperative structure allows them to plan for crises and unforeseen events. That's why when COVID-19 hit, the Sound Co-op was prepared to support itself as well as provide resources for the wider community of media workers.
Co-founder Phil Shipman explained to us how the Sound Co-op works, including working with other co-ops to put in place safety measures to help workers stay safe when they returned to their jobs.

Another New York-based cooperative media company! Meerkat Media is a full-fledged production operation, with work that has been seen on HBO and PBS, and has screened at festivals like Sundance and Tribeca. They create documentaries, shorts, and features. In addition to the media co-op, they have an artist collective where members can support one another's projects, receive funding through an annual budgeting process, and access shared equipment.

The Discourse blog is a worker-owned arts, news, and culture website. Unlike many other online media sites, they receive money purely through subscriptions, which is how they can stay afloat without investor funding or advertising. Started by former Splinter News staffers, the Discourse blog produces high-quality writing that strives to create a model of journalism that is free from the mass layoffs, restructuring, and corporate oversight that has dominated the field for the past several years and that has only been exacerbated by COVID.
They cover "political movements, uprisings, the woeful Democratic establishment, the conservative death cult, bad journalism, bad bosses, workers, online nonsense, and, naturally, the discourse."
In response to the dominance of streaming music over purchasing and the incredibly low royalty rates from streaming services like Spotify, musicians are finding new ways to share their music. Catalytic Sound is a music cooperative for both buying and streaming music.
For every sale, half of the net income goes directly to the musicians and the other half goes to covering costs and developing new projects. As a streaming service, Catalytic Soundstream has a rotating selection from the Catalytic Sound catalog. It is both designed to be more financially beneficial to the musicians and a better listening experience for the audience who can be overwhelmed by the glut of possibilities in a bigger streaming service.
According to a Pitchfork article, each partner in the co-op receives an equal portion of the money from monthly subscriptions, regardless of how many streams their music actually got in a given month. This means that the musicians aren't competing with one another for their own personal benefit. They all benefit when one of them becomes more popular.
Crux is a worker-owned cooperative co-founded by our own co-CEO Lauren Ruffin! It is "a visionary studio at the intersection of Black storytelling and immersive technology." Crux centers Black storytellers in emerging tech so that as the sector grows and as AR and VR are less of a futuristic dream and more of an everyday experience, Black creators are able to create norms for creation and communication, as well as profit from their creative labor. Crux aims to create alternative narratives for how to build a revenue-generating business.
The Devil Strip is an Ohio-based community-owned magazine. Both the readers and workers are co-owners and it covers arts, culture, and music.
Ohio-based readers can become shareholders once they've invested $330. Once they've made that investment, they become shareholders for life. Shareholders meet to vote on board members, budget, programming, and editorial priorities. This way, the community is able to determine what subjects are important to them.
Built by folks who used to work at Kickstarter, Patron, and Spotify, Ampled is designed as a Patreon alternative. Artists across disciplines can create personal pages and then their community can support them with monthly donations. Ampled makes it possible for artists and their supporters, as well the workers who build the platform, to be owners.
In addition to building their own platform to support artists, Ampled has public documents and resources about cooperatives designed to help other groups. Ampled co-founder Austin Robey also wrote a guide to starting a cooperative, which includes a reading list to learn more about the history of cooperatives.
Prime Produce is a New York City-based cooperative multi-use space. Located just south of Central Park, Prime Produce "supports entrepreneurs, educators, and artists who share values of service and hospitality. [They] work to design experiences, build companies and organizations, practice our crafts, cultivate relationships, and grow as people."
Co-op members pay an annual sum and collectively take care of the physical space as well as the programming.
Founding members, Dan Taeyoung, is one of the Fractured Atlas Entrepreneurs-in-Residence!
Q Artists Cooperative is a gallery for artists to show and sell work in Stevens Point, Wisconsin. Artists become members through an application process and jury selection. Then, members pay dues to cover operating expenses, work gallery hours, and generally participate in the running of the gallery.

Signalise is a UK-based platform co-op for sign language interpretation services. It's in its early stages, but provides a pretty exciting example to think about how many kinds of services and businesses could be turned into co-ops.
Right now, Signalise is supported by crowdfunding, grants, and volunteers, but the goal is to generate profits and then keep the profits in the community of people who provide interpretation services and the people who need those services. They are seeking to have their membership made up of Deaf people, sign language interpreters, and eventually healthcare providers and commissioners who need to purchase interpretation services.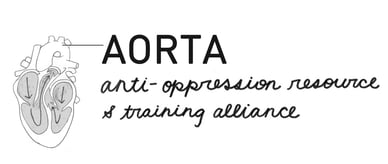 AORTA, which stands for Anti-Oppression Resource and Training Alliance, is a a worker-owned cooperative that offers group facilitation, coaching, and the training of facilitators. They help movements and groups articulate and renew a shared sense of vision, values, and purpose.Their intersectional approach pushes the organizations and communities they work with towards collective governance, resiliency, and healing. They are transparent about the rates that they charge for various services, including showing where the money goes once it's in AORTA's bank account–how much goes into salaries, benefits, operating expenses, and more.
The U.S. Federation of Worker Co-ops (USFWC) is working towards organizing a worker-owned freelancer cooperative to help freelancers receive advance payments for contracts, healthcare, and create 1099s. While this is a work in progress, we're interested to see how it develops to fold freelance workers into larger and more established cooperative structures.
---
We Need New Economic Models
It's clear that the economic system we have right now serves the interests of the few, at the expense of the many. Artists and creatives need a better economy. We hope that by sharing examples of cooperatives, you can start to think about how you and your community can build economies built on solidarity rather than exploitation and competition. We firmly believe that worker-owned cooperatives are an important part of building a just economic ecosystem that can support us as individuals and as artists.
More posts by Nina Berman
About Nina Berman
Nina Berman is an arts industry worker and ceramicist based in New York City, currently working as Associate Director, Communications and Content at Fractured Atlas. She holds an MA in English from Loyola University Chicago. At Fractured Atlas, she shares tips and strategies for navigating the art world, interviews artists, and writes about creating a more equitable arts ecosystem. Before joining Fractured Atlas, she covered the book publishing industry for an audience of publishers at NetGalley. When she's not writing, she's making ceramics at Centerpoint Ceramics in Brooklyn.