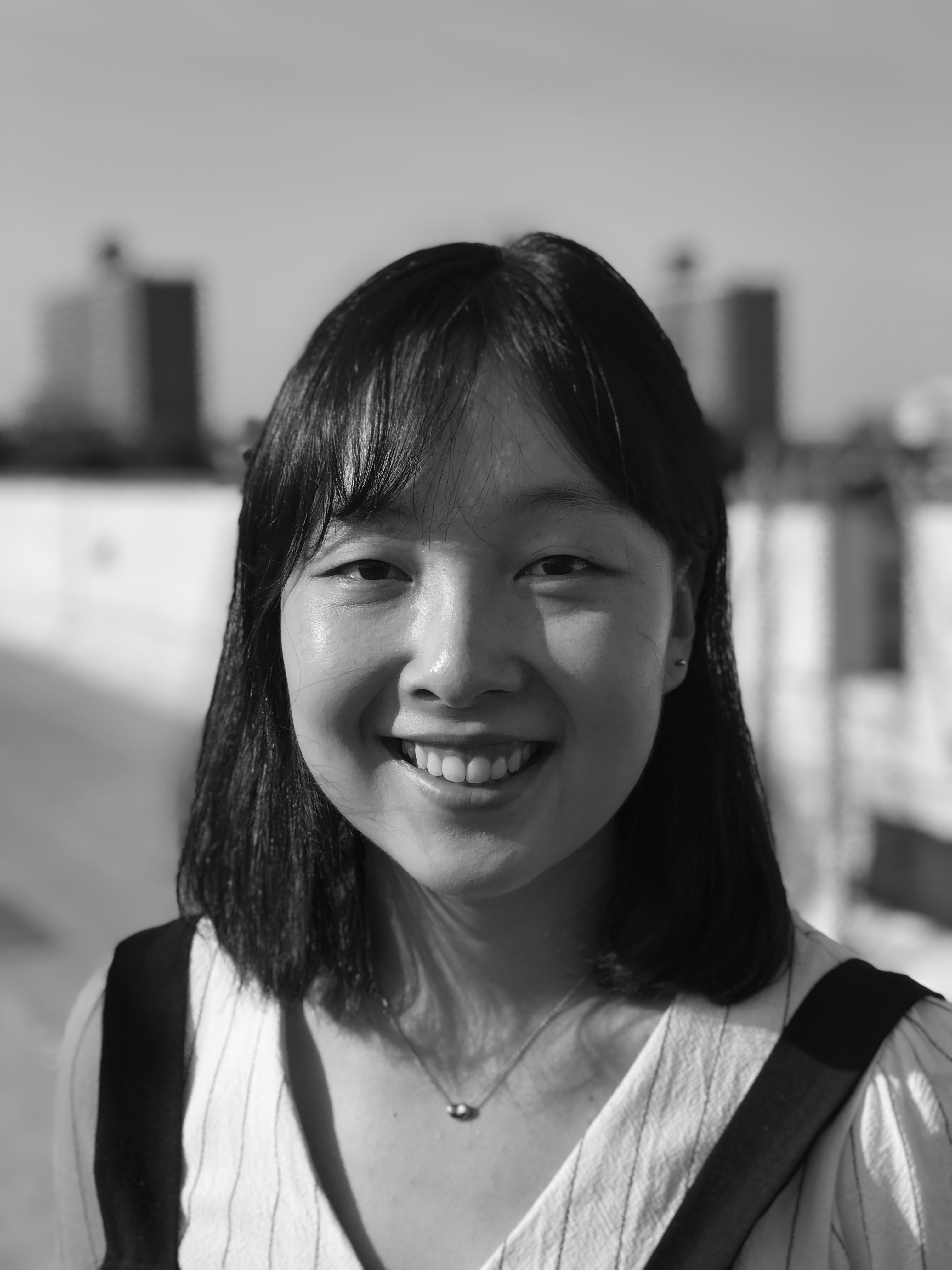 Post by Sophia Park
Solidarity Economies, the Arts, and the Future of Funding
Big Ideas | How We Work | Anti-Racism/Anti-Oppression | Artists and Members
At times, creative practices - the work of research, ideating, building, and crafting artwork - can feel at odds with the flow of capitalism that dictates that you always do more, go faster, and think about yourself in isolation. In this world of speed, money, and individualism at the forefront, what does it mean to slow down and think intentionally about where artists and the economic ecosystem generated by the arts industry fit in within the greater world? "Solidarity Not Charity - Arts & Culture Grantmaking in the Solidarity Economy: A Rapid Report" written by Nati Linares and Caroline Woolard presents one answer to this inquiry. This report covers how artists and culture bearers fit into the larger solidarity economy that is growing; organizations, individuals, and collectives who are transforming how we think about funding and wealth building; and numerous actions we can take to educate ourselves and enact change.
Caroline Woolard is an artist working across various mediums who is exploring the intersections of the art world and the global movement for solidarity economies. Caroline has written and published numerous books and has exhibited widely domestically and internationally. She is also one of our Entrepreneurs-in-Residence. Nati Linares is a cultural organizer and social entrepreneur who is currently working at the New Economy Coalition. She has worn various hats as a manager, producer, publicist, organizer, promoter, and more. Both come with extensive knowledge of building new economic futures that are rooted in justice.
Systems-level change can be fueled by creative ideas, which artists are uniquely situated to generate. At Fractured Atlas, we are excited by the work of artists, collectives, and cultural producers who are dreaming up alternative means of supporting artists whether that is building a worker-owned cooperative or direct aid to the people. So, we are very excited to chat with Caroline and Nati about their process of creating the report, a brief introduction of the solidarity economy, actionable items for those interested in creating economic solidarity, and more.
---
How did you come to work together?
Caroline Woolard (CW): Our work started together when Laura Zabel at Springboard for the Arts, who is always making amazing things happen, forwarded Grantmakers in the Arts' Request for Proposals about racial justice and "alternative economies" to Nati. We decided to apply together because we have known each others' work but never gotten to collaborate, and it seemed like a good moment to shift the discourse in the arts and culture sector from "alternative" economies -- which assumes that the "economy" is always-already neoliberal and capitalist -- to solidarity economies. We wanted to highlight the connections between mutual aid networks, open source software, and cooperatives that creative people are organizing now. In short, to show grantmakers the role culture plays in initiatives that build "community ownership and democratic governance for political, cultural, and economic power," as Nwamaka Agbo articulates so well.
Nati Linares (NW): I joined the New Economy Coalition (NEC) as a Communications manager in 2016 and it was my first job at a non-profit organization. For the decade before, I worked at record labels, within the live music industry and also as a freelance artist manager and publicist; from curating and booking several music series in New York City, to handling artists relations at CityPark Foundation's SummerStage, to leading publicity for the debut US tour of Cuban vocalist Dayme Arocena, to recovering from two years wearing many hats at a scrappy and global independent record label. I share part of my experience within the belly of the music industry-beast because my lived experience and what I witnessed during that time is what fuels me now; I want to be a part of building a better world for the next generation of creators, especially those most historically excluded. I believe when artists and creators are in control of the resources they need to create, we can do the hard work of building a truly revolutionary culture. Coming across Caroline's work as I was getting immersed in the histories and legacies of solidarity economy organizing in the US while working at NEC confirmed my suspicions that artists had always been practicing the values of solidarity economy, they needed a solidarity economy and the solidarity economy movement needs them! This is what's most exciting to me right now is that it seems more and more organizers in the realms of economic justice/post-Capitalist organizing and more and more visionary artists are finding each other.
CW: Growing up, my dad said to me, "If you go down this path and become a starving artist, how are you going to take care of us when we are old? Look at all that we've done for you…we never had opportunities like this!" My dad was first generation to college, and grew up without running water. His path to college was long and difficult and he talked openly with me about his desire to prepare me to become a doctor or a lawyer, something "impressive.'' As teenage Caroline, growing up as a queer kid in Rhode Island, I found a stubborn passion that was driven by the pleasure and power of the arts. I pushed back. I said, "I will make a living as an artist. Artists are not stupid. I will take care of you, when you are old." This began my commitment to economic justice and the arts - for me, they go hand in hand.
As a teenager, I got into Cooper Union in New York which was tuition-free for all students for 154 years and from there, believed and dreamt and fumbled my way into a community of artists in New York City that held me. I connected with collectives, barter networks, mutual aid groups, housing cooperatives, and eventually, worker-owned businesses and land trusts and the broader solidarity economy movement. What excites me right now is all the BIPOC, queer, and working class people who are building networks and institutions and study groups, now.
For those who may not have read the report yet and/or not familiar with this work, can you explain to us what the solidarity economy is?
CW and NL: The idea is that all of these initiatives - mutual aid networks, housing and worker co-ops, participatory budgeting processes, public banks and time banks support one another to form a base of political power because they have this in common: community ownership and democratic governance for political, cultural, and economic power. See Nwamaka Agbo's Restorative Economics Theory of Liberation, used in our presentations and here [in this interview], with permission.
Solidarity Economy is a term used to describe sustainable and equitable community-control of work, food, housing, and culture using a variety of organizational forms. The term "Solidarity Economy" is relatively contemporary. The term "Solidarity Economy" emerged in Chile and France in the 1980s, gained popularity in Latin America (as "economia solidária") in the 1990s, and spread globally as an interdependent movement after the first annual World Social Forum in Brazil in 2001, which popularized the slogan "another world is possible."
The Solidarity Economy is now recognized internationally as a way to value people and the planet over profits and to unite grassroots practices like lending circles, credit unions, worker cooperatives, and community land trusts to form a base of political power and transform our economy and world. Most people are aware of the discrete practices and models that comprise the Solidarity Economy, but do not know that there is a term that holds these concepts together or that these practices are supported holistically in other countries around the world.
Still image from video on art.coop, courtesy of Caroline Woolard and Nati Linares
I was happy to read that the cultural sector is actively seeking alternatives to business-as-usual. Can you two talk about what you learned while talking to various organizations, individuals about the conversations that are happening that make conditions ready for building up the solidarity economy in the cultural sector?
And, expanding the focus outward - what do you think we can do to facilitate changes toward a future that we want? While there are many folks working towards the solidarity economy, I can't help but note that there are still many people in the arts world that still believe and work within a market-based economy. How do you think we as individuals can tackle systems based challenges while not losing sight of the future that we want? Especially when the barriers are so high?
NL and CW: Recently, in Anti-Capitalism for Artists workshop, the artist Clara Takarabe said: "I have asked, as you have probably asked: Is there a place in this world for me? Today, I would re-frame that question as: Is this the world we deserve?" Takarabe reminds us all that we can join together to organize the worlds we deserve in the arts and beyond. In fact, the people who have been most harmed by our current system of neoliberal governance and racial capitalism are creating community-controlled, hyper-local economies that are resilient amidst crisis. The systems that artists want are not only possible—they already exist, and can be strengthened and cultivated with intention.
The oldest Native co-op in the country, Qualla Arts and Crafts, is led by culture-bearers. The first democratically managed investment fund in the country, the Boston Ujima Project, places BIPOC arts and cultural organizing at the heart of its work. The oldest non-extractive venture capital firm in the United States, The Working World, was started by artists. Artists in Belgium founded Smart.coop, the co-op that gives 35,000 freelancers the benefits of full-time employees (including unemployment insurance and pensions). This model—Smart.coop—is now being piloted in the United States with the US Federation of Worker Cooperatives' Guilded.
As we state in our video: Why should culture and economic innovation go together? Because, right now, we have a superstar system where the winners take all and the rest are left with crumbs. Because, just like art, housing and dignified work are human rights. Because artists are the original gig workers. Because culture-making and political organizing go hand-in-hand. Because we want a world where everyone's needs are met so everyone can participate in the remaking of culture and society. Because an artist living in a community land trust in New York City will have 27 hours a week to make art, compared to an artist in market-priced housing who will have 4 hours a week for artmaking. Because, we must repair centuries of injustice.
I'm struck by how detailed the report is - the numbers that were crunched as examples in the appendices were really helpful - what did the process of putting together the report look like? From forming the idea to the research and writing? Can you go into more detail about your methodologies around how you did the research for this?
CW and NL: Thanks for saying this, Sophia! It was a huge learning experience for us, as we definitely created full time jobs for ourselves and let the scope grow into a bigger project than we expected. It is a project that is changing our lives.
CW: I am a Capricorn and love spreadsheets and convincing people that what they think is impossible is actually possible. So I asked my friend Amy Whitaker to help with the spreadsheet about how affordable housing in community land trusts would impact an artist on a daily basis.
CW and NL: We just started reflecting on it, actually. We wrote this, to describe our process:
Strategy :

We believe that narrative shift and social transformation occurs when relationships are built alongside media production and consumption

. We call this strategy participatory media production and our focus is on the role that arts and culture play in the Solidarity Economy movement in the United States.


The Result

: Our media (and collective ideas) spread far and wide across sectors, with deepened friendships and collaborations that form while we make media. This is how

http://art.coop

is now required reading by

Justice Funders

,

Grantmakers in the Arts

,

Women of Color in the Arts

for all members. We made media and a website alongside a research project.

Principles

: We are committed to making media for and with the Solidarity Economy movement in alignment with the movement's principles of intersectional equity, participatory democracy, environmental sustainability, and pluralism (not a one-size-fits-all approach). This is our life's work, and we are always learning and transforming.



Our Process (visualize this as circular / a knot)
We built relationships of trust over the past decade by being in community with many people through the

New Economy Coalition

(for Nati) and through co-creating visual art networks such as

OurGoods.org

,

TradeSchool.coop

,

BFAMFAPhD.com

, and more.
We stay in relationships and attend group events and connect people to one another and listen to their visions and attempt to help realize them when feasible. Nati, in particular, is connected to hundreds of people daily through her work and pleasure at the New Economy Coalition.
We interviewed people about their work on Mondays for two months. It was amazing to learn from so many brilliant people. Nati led this interview process and Caroline transcribed. People would suggest other people to interview, which is how the list grew from 10 people to 80 people to interview.
We synthesized the interviews and existing literature about grantmaking, racial justice, and economic justice, and brought in direct quotes from groups like

Highlander

and

NDN Collective

that have been doing this work for so long. We brought in alliteration about the Solidarity Economy from an international perspective (see the reading suggestions on the website) to create clear arguments for the Solidarity Economy as an already-existing movement that is supported with intentional financing structures in many countries. Caroline led the writing and Nati led the communications organizing.
We paid key people to do deep peer-review edits of the text. We invited feedback from the people interviewed about the ways their stories are represented, and refined the text and media in dialog with them, making sure we had their consent about the ways they are represented.
We asked friends to help make a video, an interactive website, and a shareable slideshow (with a pop quiz) for public talks because no one reads reports and people have different learning styles. We hired a worker co-op to design and illustrate it (Surplus Plus

) and connected the style of the report to the website and video. We wrote the script together and Caroline brought her skills as a project manager for media to this work, for example by connecting the voice actor to the animator to the sound designer.

We held an internal event to get feedback, we continue to be in dialog and reflection with folks, and we are organizing funders to take bold action. We are moving back to #1.
How can we balance these larger structural conversations with the everyday lived experiences of folks, which can sometimes be at odds (at least on the surface) of the problems? So I'm thinking about something like climate change, it's hard to see how we can change when every day, it's hard to put food on the table or something else that seems to have more urgency?
NL: Balance the resistance work with the building work. For example, readers can:
Support artist-led resistance organizing efforts happening right now like:
Support artist-led "building" efforts and platforms like:
Find your local grassroots organizing and solidarity economy-cooperative groups where you are located
Bringing it back to the report, what do you see next steps are for you two in terms of this report? What are some takeaways that you think we can bring into our own communities from this report?
NL: We realized that many artists and culture-bearers want to get to know each other better and want to learn more about the Solidarity Economy as it relates to culture. A key recommendation we heard again and again from our interviewees in the report was about the importance of studying-into-action together. Building on the momentum of Art.coop, we are inviting cultural innovators to join a peer-learning program to connect people across silos - popular arts educators, cultural organizers, arts academics, economists and grantmakers - who are building the Solidarity Economy now.
CW: We are calling it Art.Coop: Study-Into-Action, because so many artists and culture-bearers are building the networks and institutions they desire right now. The cohort for the pilot program starts in September and meets on Zoom for 7-weeks, 2 hours each week, to learn and build power together. In the winter and spring, Nati and I will work together with folks who are most interested to build a curriculum related to culture and Solidarity Economy for more cohorts.
NL: The cohort participants include interviewees from Art.coop, such as organizers from the Boston Ujima Project (Boston), the Sustainable Economies Law Center (Bay Area), Justice Funders, Anti-Capitalism for Artists, and the Center for Popular Economics. In addition to these participants, we have invited the following arts/culture residencies, organizations, and schools to nominate 3 staff, faculty, or residents each to join the cohort: Recess Art (New York City), Minneapolis College of Art and Design, the Joan Mitchell Foundation (New York City and New Orleans), Arizona State University (Tempe), The Field (New York City), Drexel University (Philadelphia), and the Guild of Future Architects . Haystack Mountain School of Crafts (Maine) is the instigating institution for this pilot program and Open Collective Foundation is the home of the program.
Susan Jahoda and Caroline Woolard of BFAMFAPhD, diagram of the Solidarity Economy by Ethan Miller, adapted for the book Making and Being by BFAMAPhD, dimensions variable, 2018.
You mention many people in the report - are there a few accounts, folks, projects who are doing the work that you would like to amplify?
NL: Yes! Here are some action steps:
---
You can read the full "Solidarity Not Charity - Arts & Culture Grantmaking in the Solidarity Economy: A Rapid Report" by Caroline Woolard and Nati Linares here.
More posts by Sophia Park
About Sophia Park
Sophia Park (she/her) is a writer, curator, and arts administrator whose interests lie in how intimacy, communal care practices, and support systems influence curatorial and art practice. She is based between Brooklyn, NY and Gumi, South Korea. She received her B.A. in Neuroscience from Oberlin College and M.A. in Curatorial Practice from the School of Visual Arts. She currently works as the Director of External Relations at Fractured Atlas and teaches entrepreneurship and the arts at New York University. She is part of slow cook, a curatorial collaboration, and is a co-founder of Jip Gallery. You can also find her running some silly distance, trying to get back into tennis, or dancing somewhere.