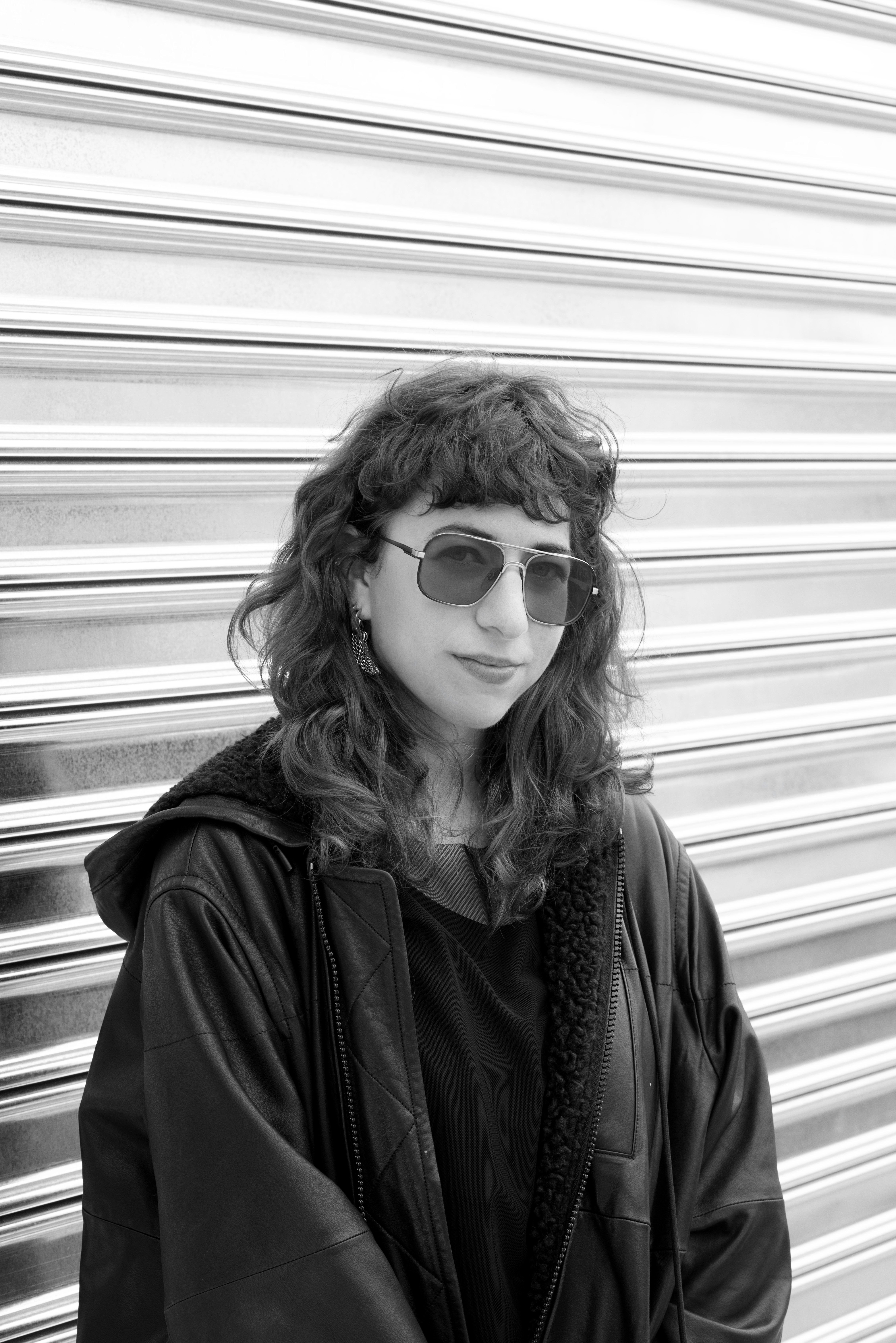 Post by Nina Berman
How NIVA is Working to Secure Government Aid to Save Indie Music Venues
Rev. Moose is well-connected in the music industry nationally and globally. As the co-founder and managing partner of Marauder, a boutique music marketing firm, he helps artists and cultural export offices break into the US market. He helps them book shows, conferences, and festivals and gain radio airplay. As he describes it, "Most of my role is being able to not just talk to people about how the American market works, but also try to help connect people in ways that are going to be beneficial for their career. So a lot of times that's utilizing the relationships that we already have and trying to build new relationships with different people."
Marauder also runs Independent Venue Week in the U.S., which is an annual marketing campaign to highlight independent music venues. As Marauder was gearing up for Independent Venue Week 2020, South by Southwest cancelled. Then all venues started shutting down.
Rev. Moose used his industry connections to bring together venue owners, general managers, executives, and others as the Executive Director of NIVA, the National Independent Venue Association, a trade association for independent venues.
Even though NIVA is only a few months old, they already have 2,000 members in all 50 states. Through their Save Our Stages campaign, they are pushing music lovers to contact their representatives to pass aid legislation to keep these independent venues alive.
Rev. Moose talks about the existential threats to venues, what we are at risk of losing, and the power of collective action for the independent music scene.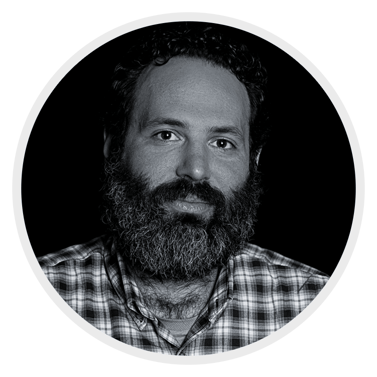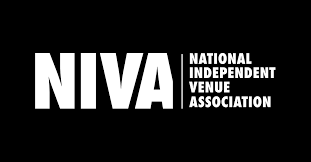 Tell me about Independent Venue Week. What is it and how did it relate to the beginnings of NIVA?
Independent Venue Week started in the UK. Sybil Bell is the founder and she has been an old friend of mine for many, many years. She and I've been talking since it began about how [we can] bring it to the US and we never really found a way that would make sense. And then finally, in line with its fifth anniversary in the UK, we just said, you know, screw it, we'll figure it out. And that's exactly what we did. And we brought it here and we launched it in the US in 2018.
We had Chuck D from Prophets of Rage and Public Enemy as our artist ambassador. And Fantastic Negrito came and was our artist ambassador for last year. This year we were planning on having twice as many venues involved and ten times as many shows. And it was really set up to be a huge growth year for us.
The idea behind it is very similar to Record Store Day, but for clubs. The venues do business as they would normally do business. And we are able to help draw more media attention and national awareness to what they're doing in a time of year where it's otherwise a reasonably slow or difficult to sell tickets.
We were probably about a week or two away from being able to make our first announcements when South by Southwest was canceled. What we did was that weekend, we started reaching out to venues and saying, "If you have openings now, let us know we're going to try to make them available to people and see if we can match them artists with the openings that now exist. Let's try to fill these rooms that would otherwise go unfilled." And then a few days later, we realized, it was so much more than that. So we set up a giant group call. It was maybe my first Zoom call.
We had most of the venues and partners that were going to be participating in Independent Venue Week join that call. It was essentially a rally point. It was a community moment where nobody really knew what was going on. But we all knew it was going to be bad. And I think that was a moment where people feel that you're not going through it alone. It makes it a little bit easier. We still do that call on a weekly basis. In those early town halls, we realized that even the funding programs that were being discussed - PPP and the EIDL - none of them really dealt with the needs of this sector. There was no voice for us in Congress.
And that's not what IVW is set up to be. We were set up to be a promotional arm, a marketing initiative. Out of that started the conversations, [we decided to] put together a team and start looking into what it would take to have our own trade organization. [It's] a conversation that's happened numerous times in the past with people saying, "Hey, the independent sector needs its own trade organization for venues and promoters." And it just never really took off for one reason or another.
We had a network of venues and promoters from across the country that did not otherwise have the same support system that the bigger competitors in the market, some multinationals and the publicly traded companies would have. We were able to provide the opportunity for these market competitors to be able to not go through it alone.
It was the early foundation of what would eventually grow into the National Independent Venue Association, NIVA. Now as a 501(c)6 registered trade organization. The idea here is that they'll never have to go through something like this alone and they won't have to. This is the worst of times right now. But there's other things that happen locally. There's hurricanes that come through, there's zoning ordinances, there's developers that have better access to the government than one or two business people do.
As a national organization, NIVA is in a really good position now that didn't exist several months ago to be able to be more of a resource to all of our members as they're going through issues like this.
It's not like we were setting it up because we were worried about Independent Venue Week. It was really about being able to be a resource and a support base for the venues and the operators and the people that run them. And that's the core of what Independent Venue Week is in its heart, just to be able to support and champion those that live and work in these spaces. The owners, the bar staff, security, door staff, the stage staff. It's the artists, the fans. It's everybody who is making independent venues special and different than their corporate peers.
Here we were being able to say, look, are the people who we're supporting are in distress. They're going to be in a really bad position, worse than they're in right now. Let's use our network and let's use our contacts to help mitigate that.
In addition to providing support and connection for venues, what are NIVA's goals?
NIVA's primary goal right now is to be able to secure federal funding for the venues and the operators that the programs right now don't properly serve. We're pushing really hard to get support for the RESTART Act, which is kind of like a PPP type of program that is geared specifically towards businesses that don't necessarily have any foreseeable opening date that have no revenue or near zero revenue. The programs that are in place right now are largely inappropriate for what we're currently dealing with because they're rightfully and understandably focused on maintaining staff and payroll. But [at independent venues] there's nothing for staff and payroll to do. Independent venues were the first to close and they will be the last to open through as a result. It's not like you can justify having somebody on payroll to show up to work when there is no work to show up to.
Some of these venues aren't even legally allowed to be in their spaces depending on the municipality. It's really an unwinnable situation right now until there is federal financial relief.
Part of what we were trying to build with Independent Venue Week was relationships locally so people could learn from each other and have that support system.
With NIVA, it's grown so fast, so quickly that we have personal relationships with people that we probably would have never met in person. We have a core membership of 2,000-something members from literally every single state and D.C. And the majority of those members are actively involved in one way or another. We're talking about owners and executives and general managers. This is a fight for survival.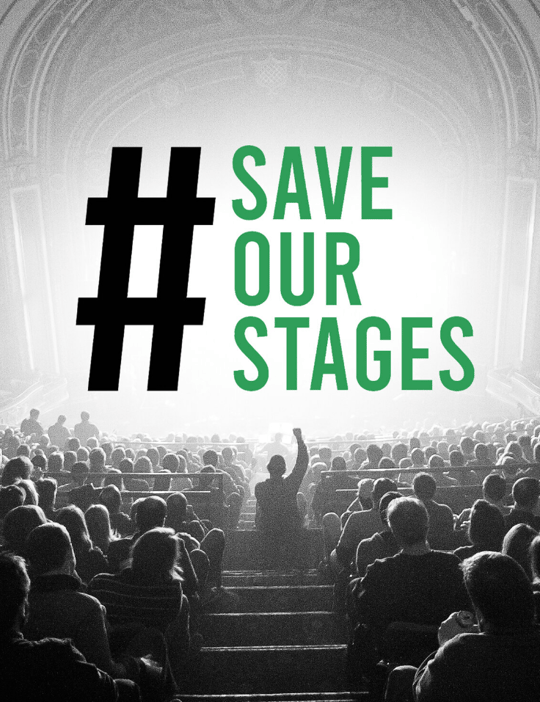 The Save Our Stages campaign is about pushing legislation. Have you engaged in this kind of legislative political work before? What has it been like to gather the indie music scene and to start pushing for this kind of change?
NIVA didn't exist four months ago. We did nothing before [because NIVA] didn't exist. Capitol Hill wasn't aware of such a need. The reason they weren't aware of such a need and the reason that we haven't had a fight like this before is because we figured it out in the past. There was always a solution that the independent sector was able just to figure out on its own. We didn't need that rescue. So the fact that we're all united right now and we're saying, "Hey, look, we're in a bad place," it means we're in a really bad place. We did a study early on just to see what this really means from a survival standpoint. We found out that 90 percent of our members, 90 percent of the independent venues and promoters across the country will permanently go out of business if there is no federal funding in the first six months of this closure. And we're seeing them close daily. Every single day they're closing. And it's just, you know, it's heartbreaking.
Without programs put into place on a national level, on a local level, more and more of these venues are going to close every day. You know, if you owned a business and if somebody said you're not going to earn any money for the next three months, you'd have to sit there and you go, okay, well, maybe I can borrow some money or maybe I'll get a loan or grant and that'll cover me for the next three months. But we have no opening date. That opening date might be September. It might be September 2021. It might be 2022. We don't know.
These are independent businesses. These are people with their houses on the line. These are people who were risking their kids' futures, their family's futures. You don't have the same access to banks that the larger businesses do. Even if you had wealthy relatives or friends. How much are they going to lend you to get them through this? There's no endpoint right now, which is why it's so important that we have governmental support.
We've talked to artists and curators about how going virtual gives us new opportunities to reach new audiences, to connect in new ways to give us access to things. But what is so special, so important about physical music venues, specifically indie music venues?
It's great to be in a community and it's great to be with your friends, and I think that we all have moments where we want to be with somebody and we all have moments where we just want to be left alone. But the memories that I think of - of those times in life where something magical happened - it was with other people. And it was in an environment that wouldn't have otherwise existed. And I think that's what these venues offer; the idea that for 45 minutes or an hour and a half or one evening at a time, you and your friends can go and disappear. And you can be in the dark and put your hands up and sing at the top of your lungs and, wait around afterwards to try to meet one of your heroes or go out to dinner beforehand and, you know, flirt with somebody or whatever it was. But this is part of life. It's a necessary part of life and living in the community and being part of a society is to have that interaction with people.
Think back to those moments of when you first got your driver's license or when you and your friends drove across the state line for this cool show or when somebody sent you a text and had a last-minute ticket. And all of those things you can remember every single one in such graphic detail. I think it's important to note that what makes independent venues so special is they're often the ones that are taking the biggest risks with newer artists. Some of these artists that are playing their first tours in the country are doing it on the independent side because they're able to put together bills and they're able to take a risk and they see the value in fostering relationships.
Just remembering venues, you're going to make me cry!
I've been to a lot of shows, like a lot of shows. There are bands, huge bands that I've had other people tell me, I can't believe you don't remember seeing them, you were right next to me and I was there. But some of the ones that I vividly remember are the ones where it was just me and someone else. And something special happened. And there were like eight people in the room. And you were just you knew right then and there. Like, that was the moment. Or you meet someone and they're like, yeah, I used to be in a band. And you're like, holy crap. I saw your first show at Brownies.
It's not that live music will disappear. It's not that venues will disappear. What's going to disappear is the options. The independent sector is going to disappear, which means you have fewer choices. It means that the decisions of how much a ticket costs, what bands are going to play, when those bands are going to play, what you're going to be paying for drinks, for food, for parking, where it where it's going to be is in relation to other businesses. All of those decisions are made by people that are not local and do not have any direct connection to it, to the area or the market or the community. It's not the rooms that are opening up for charities or being hired out for weddings or hosting educational programs for the local schools or the youth programs. That's what we would be missing out on. We would be missing out on young artists being able to play their first show or somebody who's just excited about shows being able to get a job that allows them to have a flexible schedule and work evenings and take care of their other responsibilities at the same time. All of these things go away without independent venues.
Indie venues have razor-thin margins and are often in competition with one another. How do you think about this as it relates to collective action and what we need to do to survive?
Well, I think that's been why there hasn't been an organization like this in the past because there is that competitive nature. And that's perfectly fine. But the truth of the matter is [venues are] gonna be competitive individually. We're going to be competitive collectively. The problems aren't going to change. So really, the only thing that changes is your potential for finding solutions.
It sounds like everyone gets that the problem is so big that it's not whether one venue survives over another, but whether this kind of venue survives.
This is an extinction-level event that we are trying to avoid. 90 percent of the venues and promoters are potentially going to go out of business if we cannot come up with a solution. This is why it's been so important that we've built out the Save our Stages campaign and that people have gone to SaveOurStages.com. We generated over 1.1 million letters to Congress asking senators and representatives to be able to save our stages. We've had support from over 11 hundred different artists, many of them megastars. Billie Eilish and Lady Gaga and Willie Nelson and Beach Boys and Alice Cooper and Cher and David Letterman. These are superstars that are sitting there going, this is important to us. It should be important to you too.
Have there been any other surprises or things that have kind of come up because venues are talking to each other in new ways?
What's interesting about anything of this nature is you find out that you really aren't alone. And that's been the most important aspect of this. When you are running your own business and that's your focus and you're dealing with the fires that are right in front of you, it's difficult to be able to look outside and see what's going on down the street. But the reality of it is that everyone's dealing with the same thing.
Everyone's dealing with their best employee giving notice or their distributor raising the prices on a product or a neighbor giving them some type of grief for one reason or another. Everyone is dealing with the same issues. And when you talk about on a national level and you realize that there's a support base and that you're not going through this alone, that other people are going through it, too. Then you have the ability to help share some of the solutions. It could be a matter of [a venue having] a really difficult time getting snow removal on [their] block as well [and telling another venue] here's what we told the city. It's like we're not talking about massive infrastructural changes that need to happen all the time. Sometimes it's the small things that drive you crazy.
How would you telescope out to larger questions about how artists should work together to either get through a crisis or to be better prepared for a crisis?
When something like this happens, there's two different reactions. It's "I need to do something" or "Who is going to do something?" Something like NIVA that comes together when both of those overlap. We realized that it just has to be done. I think when you're in a time of crisis and you're able to put aside all the other distractions of day-to-day life and business and just say we're working towards a solution and this has to take priority over everything else.
We see it all the time, though. We see it in communities that are hit with natural disasters and how they come together. How maybe I didn't know my neighbor before, but I know them now because we're all cutting this tree up. Or whatever it is that you're doing now. Or you're bringing somebody in because their apartment building burned down. Whatever it is, you're there for your neighbors.
That's how communities are built. I think that what we've done is we've just taken a community that already existed and opened more doors and made it more formal. And I think that many other business sectors have been doing the same. I really hope that these communities continue to exist. I know ours will. Because we've been able to bond in a way that might not have otherwise happened.
How can people get involved with NIVA or support NIVA? What can our readers do that helps you the most?
Go to SaveOurStages.com and fill out the form and contact your representative and your senator and tell them how important independent venues and promoters are to you. That's the easiest way to be able to do it. We've done our best to build this out so it makes it as simple as possible, whether you're an artist or a fan or just some person who likes the idea of being able to see a show next year. That's really the most important thing that can be done.
---
NIVA isn't the only group bringing creatives together to weather the long tail of COVID-19. Learn how the Sound Co-op is building collective power in an industry where people tend to be atomized and isolated.
More posts by Nina Berman
About Nina Berman
Nina Berman is an arts industry worker and ceramicist based in New York City, currently working as Associate Director, Communications and Content at Fractured Atlas. She holds an MA in English from Loyola University Chicago. At Fractured Atlas, she shares tips and strategies for navigating the art world, interviews artists, and writes about creating a more equitable arts ecosystem. Before joining Fractured Atlas, she covered the book publishing industry for an audience of publishers at NetGalley. When she's not writing, she's making ceramics at Centerpoint Ceramics in Brooklyn.