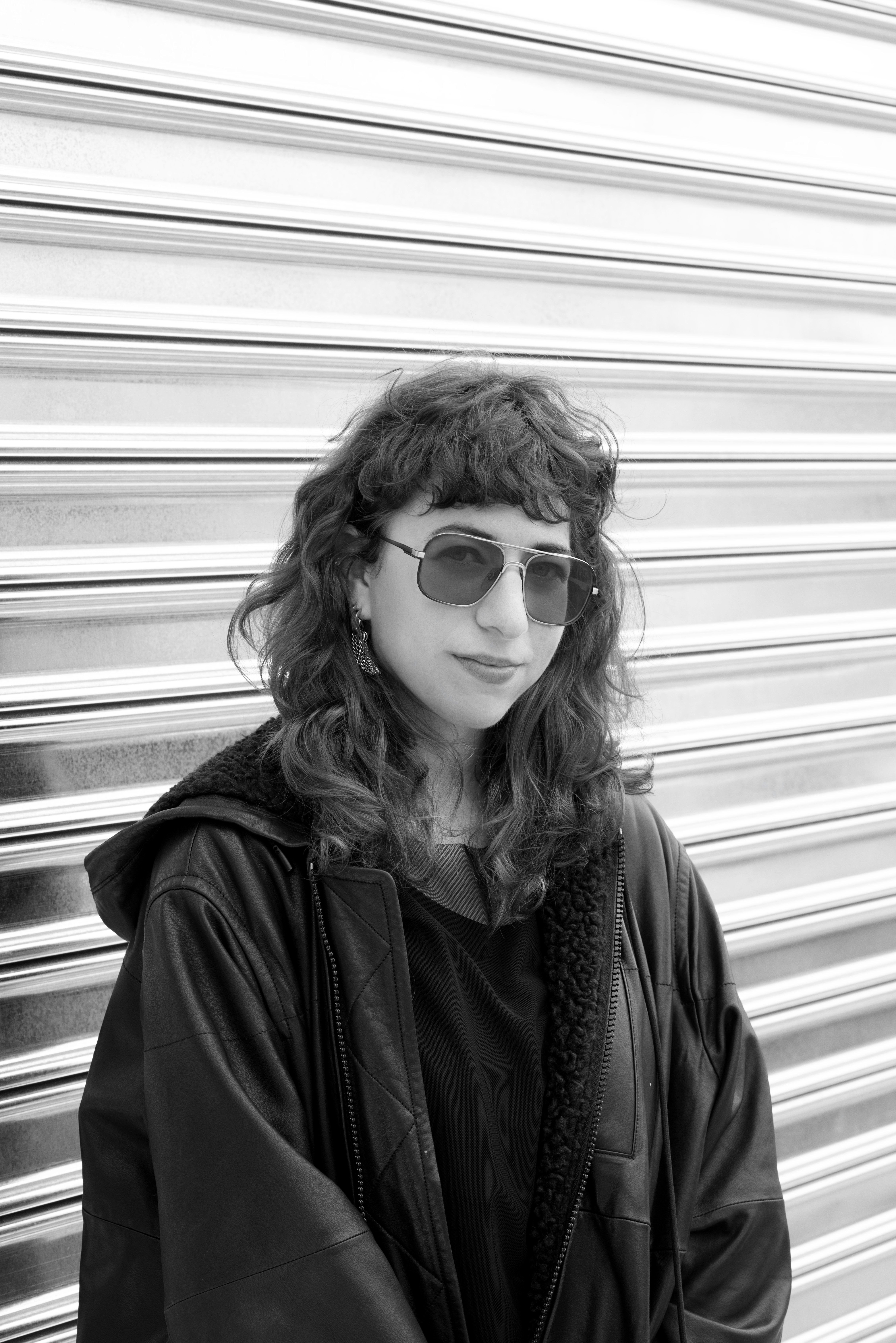 Post by Nina Berman
Questions To Ask When Finding a Fiscal Sponsor
So you've decided that you want to find a fiscal sponsor, congratulations!
[If you don't already know what a fiscal sponsor is, check out our introductory articles about what fiscal sponsorship is and what it isn't. Fiscal sponsorship is a powerful tool to help artists and arts organizations fundraise and receive some of the benefits of nonprofit status without having to incorporate as a nonprofit themselves. Fiscally-sponsored projects whose work fits within the purview of a fiscal sponsor's mission can receive tax-deductible donations, apply for a wider breadth of grants, and often receive institutional support from their fiscal sponsors.
Fractured Atlas is a fiscal sponsor to over 4000+ artistic projects. For those artists, we are the right fit to help them support their visions. While we certainly want to work with more artists to help them achieve their visions, we also understand that finding a fiscal sponsorship is really about finding the best partnership. We want everyone looking for fiscal sponsorship to find the right fiscal sponsor to work with.
If you've decided that you want to find a fiscal sponsor, here are some questions you should be asking.
What Model of Fiscal Sponsorship Are You Looking For?
Not all fiscal sponsorship will be structured the same way. As you look for a fiscal sponsor, you should consider which model of fiscal sponsorship is the best fit for your needs. There are several different models that fiscal sponsorship can take (here's a great overview).
Two of the most common models for fiscal sponsorship are Preapproved Grant (Model C) and Direct Project (Model A).
Fractured Atlas uses Model C. In this model, the relationship between a fiscal sponsor and a fiscally-sponsored project is similar to a grantor-grantee relationship. In Model A, the project basically becomes a part of the fiscal sponsor. With the Direct Project model, the fiscal sponsor is something like an incubator or an umbrella for projects in an ongoing capacity.
Other models work differently still. Model D (Group Exemption) and Model E (Supporting Organization) result in the fiscally-sponsored project having its own 501(c)(3) status and thus the ability to receive tax-deductible donations directly from donors.
In some models, the people conducting the fiscally-sponsored projects will be identified as independent contractors, other times as employees of the fiscal sponsor.
These models aren't the end-all, be-all for fiscal sponsorship and often different fiscal sponsors will mix and match strategies.
What Are the Terms of the Fiscal Sponsorship Agreement?
Once you've determined the best model of fiscal sponsorship for your needs, you'll want to pay attention to the nuts and bolts of a fiscal sponsorship agreement. Every organization will manage these technical and practical questions differently. Here are some technical questions you should consider as you find the right fiscal sponsor to support your project.
Is there a specific length of the commitment? Some fiscal sponsors might require that you work with them for a certain amount of time. Fractured Atlas doesn't have a required length, but others do.
Who owns your intellectual property (IP)? It's worth figuring out when you make work, who really owns it. Not actually owning the intellectual property behind the work that you create is a huge way that artists are excluded from the economic benefits of their work. It's a way that Black and POC creators can be shut out from the wealth and cultural capital that their work creates. That's why it was so important for Prince to own his masters and why podcast creators for shows like "The Nod" and "Another Round" have been struggling against the media companies who technically own the rights to the work they produced. It can also make it complicated to leave a fiscal sponsor if IP needs to shift from that sponsor back to you. As a fiscal sponsor, Fractured Atlas doesn't own our projects' IP. But if a fiscal sponsor does require control over the IP, you might have to engage in a legal process to get it back after you part ways.
Can you have multiple fiscal sponsors? Some fiscal sponsors, like Fractured Atlas, are fine with our members having multiple fiscal sponsors. Others might not be. Why would you need multiple fiscal sponsors you might ask? Some funding opportunities might only be available to projects with fiscal sponsors located in a particular city, state, or geographic region.
How Do the Finances Work?
Fiscal sponsors handle money in different ways. As you find the right fiscal sponsor for you, you should pay close attention to the financials.
The obvious place to start is fees. Often, fiscal sponsors will require a fee for membership. Fiscally sponsored projects who work with Fractured Atlas are members at either a Professional or Organizational level. On top of that, fiscal sponsors will take an administrative fee on any funds raised through that fiscal sponsorship. In the case of Fractured Atlas, it's 8%. Some places will charge a credit card processing fee (Fractured Atlas does not).
Some fiscal sponsors will have a minimum amount of money that you need to raise or a minimum budget size. Fractured Atlas doesn't have one.
Aside from the fees, the other biggest financial question for fiscal sponsors is about dispersal. Fiscal sponsors will provide some oversight over how money you raise through them is spent, unlike other forms of fundraising like crowdfunding. Before you sign up with a fiscal sponsor, ask them what the fund dispersal process looks like. How long does it take? What kind of documentation do they need from you? What kinds of records do you need to keep and will they provide any reporting to you to help you better understand how your finances are working?
Plus, consider your potential growth. Some artists and organizations don't stay fiscally sponsored forever. They might decide that it's worth it to them to incorporate as their own nonprofit. If you think that might be you one day, what would it look like for a fiscal sponsor if you leave and gain your own 501(c)(3) status? As a bonus, it's always good to check if you can speak openly with your partners about what growth looks like.
What Support and Resources Does the Fiscal Sponsor Offer?
One of the secondary benefits that fiscal sponsorship offers is that it gives you access to nonprofit professionals, fundraising experts, and the resources that they provide to their fiscally-sponsored projects. In addition to help with receiving tax-deductible donations and to broaden the field of grants that you can apply to, working with a fiscal sponsor can give you institutional knowledge and support, which can be crucial for artists who are wading into wholly new territory.
For example, the Fractured Atlas Programs team supports fiscally-sponsored projects by creating Knowledge Base articles, providing custom support via phone and email, and hosting webinars. Additionally, they review every grant application that lists Fractured Atlas as a fiscal sponsor. Plus, we offer plenty of tips and tools on this very blog!
As you're finding the right fiscal sponsor, look into what kinds of resources they offer to their fiscally-sponsored projects. Is there a Knowledge Base or collection of articles and webinars you'd have access to? Do they provide one-on-one support?
As you look into these resources, think about what is most important to you. Do you want one dedicated program officer to be your go-to person at your fiscal sponsor? Do you want to be able to schedule a phone call? Receive email support within 48 hours? Walk into the office for a physical meeting?
Every fiscal sponsor will offer slightly different resources to their projects. First, think about what support you want and need and then see which sponsors seem like the best fit.
Do You Align With a Fiscal Sponsor's Mission?
There are a few reasons you would want to check to see how you and your work align with a fiscal sponsor's mission.
The first reason is obvious, most fiscal sponsors can accept projects under their wing if they fit in with that sponsor's overall mission. In the case of Fractured Atlas, we can accept artists and creatives as fiscally-sponsored projects because our mission is to make the journey from inspiration to living practice more accessible and equitable for artists and creatives.
But artists and creatives looking for fiscal sponsors should look deeper into an organization that you're thinking of partnering with. Look at an organization's values to see if you like its vibe, to see if you want to work with its staff, and to see if you would be proud to be associated with it. For example, there are other arts nonprofits that provide fiscal sponsorship to artists but if you are specifically interested in anti-racism, you might be interested in working with Fractured Atlas because of our commitment to anti-racism and anti-oppression.
Fiscal sponsorship is about building partnerships. As you find the right fiscal sponsor for your needs, make sure it's also a good culture and values fit for you and your work.
Apply For Fiscal Sponsorship With Confidence
Fiscal sponsorship can be helpful for artists and arts organizations at many stages of your career and growth. If you decide that fiscal sponsorship is right for you and you've found the right fiscal sponsor to work with, the next step is the application. If you're applying for fiscal sponsorship with Fractured Atlas, here are some best practices to help you fill out that application with more confidence.
More posts by Nina Berman
About Nina Berman
Nina Berman is an arts industry worker and ceramicist based in New York City, currently working as Associate Director, Communications and Content at Fractured Atlas. She holds an MA in English from Loyola University Chicago. At Fractured Atlas, she shares tips and strategies for navigating the art world, interviews artists, and writes about creating a more equitable arts ecosystem. Before joining Fractured Atlas, she covered the book publishing industry for an audience of publishers at NetGalley. When she's not writing, she's making ceramics at Centerpoint Ceramics in Brooklyn.