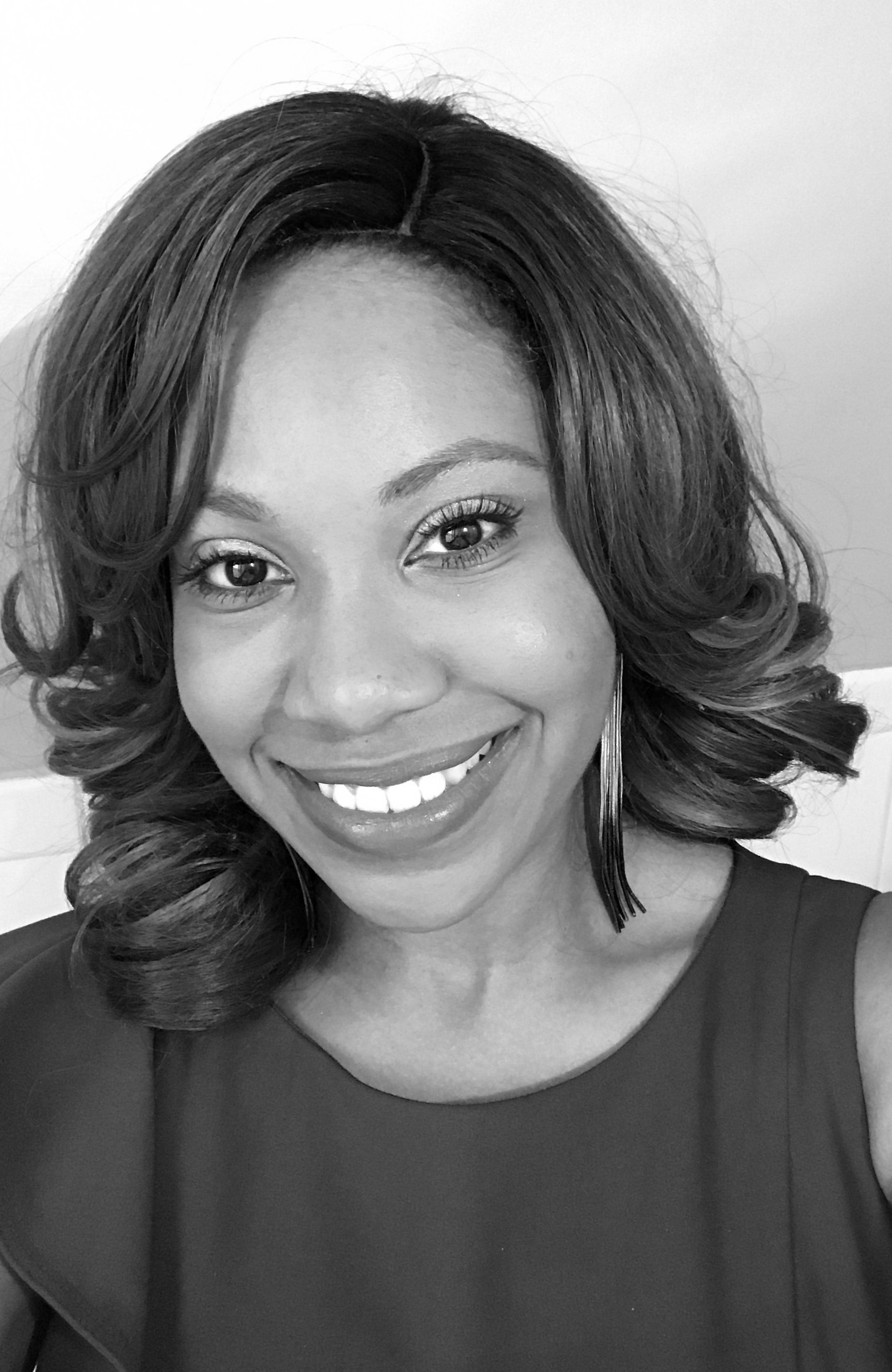 Post by Lauren Lattimore
Grant Review Requests: What They Are and What to Expect
Grants! Grants! Grants! Everyone loves the idea of receiving a nice juicy grant award to subsidize their project's expenses. Who doesn't?! Grants can give you access to way more funding than you might be able to raise through individual donations or a crowdfunding campaign. They can even sometimes give you access to institutional support or advice in addition to funding.
Fractured Atlas is proud to offer our service as your fiscal sponsor to receive these types of awards. Through fiscal sponsorship, artists and arts organizations can apply for a wider variety of grants and can receive other benefits of being a 501(c)(3) without going through the process of incorporating as a nonprofit. When you submit a grant using us as a fiscal sponsor, we are essentially folding you into our status as a 501(c)(3). That means that we take a look at every grant application where we are the fiscal sponsor. It's both because we need to ensure that everything is in order on our own end, and because it furthers our overall mission of supporting artists if you are submitting stronger and more successful grants.
When you submit a grant for us to review, we take 10 business days to look it over, make sure that everything is in order, and add our own information as needed.
As a Fractured Atlas fiscally sponsored project, you have likely already worked with the Programs team. Grant review requests are also handled by the Programs team, but are more complex than your average email to our staff and therefore require much more time and attention.
By learning more about what the grant review request process looks like–what to expect and how to best prepare for it–you can set yourself up for a smoother overall grant application process.
Pre-Review Checklist
Before you submit your grant application for our grant review, make sure that you've covered the basics. That way, your review can run as smoothly as possible.
The first step is for you and your grant writer to review our Grant Application Procedure Policy and our Eligibility Requirement Policy. It's important that whichever member of your team we'll be working with on the review is aware of our policies and procedures as well. Let them know what we require and the time frame in which we execute our reviews. This eliminates confusion and potential sticky interactions between staff and your grant writer. We want all parties to be on the same page so our correspondence with them runs as smoothly as possible!
Read through the funder's eligibility requirements and guidelines to double-check that you and your work are within the purview of the grant you are applying to. Make sure that you are in the right region, that you can complete your work within their requested timeline, and that you can produce the documentation the application requires. For example, you don't want to spend your time on an application only to realize that they require three years of previous budgets and your organization has only existed for two.
Confirm that the grant accepts applications from fiscally sponsored projects in addition to 501(c)(3)s. Oftentimes, large funders, and even some smaller ones, will state that only 501(c)(3) organizations are eligible to apply. Luckily, our sponsorship allows your project to apply with our status. But, there are some applications that will state that only one application can be received from the organization per year. In this case, please notify us about this stipulation before you start the application. More than likely, we'll have them in our system from previous applications or they may be noted as a funder we can't apply to. There are some funders that will not award organizations (same EIN) more than once a year. Unfortunately, this excludes our fiscally sponsored projects because Fractured Atlas is ultimately the recipient/grantee. You can also contact the funder directly when their guidelines seem unclear and simply inquire if they accept fiscally sponsored applicants.
Collect all of the supplemental materials required on your end, and let us know what documentation we need to provide. Incomplete submissions that are missing the primary components of the application (proposal, budget, cover page, etc.) will not be accepted by our staff until it is complete. Until you submit your completed packet or the login credentials to the online application, we cannot put your application on our roster for upcoming grant reviews. We're happy to provide as much of our information as we possibly can to support your application. But, we cannot help you if you're not clear on what supplemental documentation is required of us. Referring to the grant guidelines will be all you need for this information. As always, if you're not sure, don't hesitate to ask the funder!
Make sure your materials are completed. Incomplete submissions that are missing the primary components of the application (proposal, budget, cover page, etc.) will not be accepted by our staff until it is complete. Until you submit your finished packet or the login credentials to the online application, we cannot put your application on our roster for upcoming grant reviews. Minor components like pending work samples are flexible pieces that we can move forward without holding up our review.
Check your deadlines! In order for us to be fair to all of our projects who are sending us grant applications, we must chart all of our submissions out based on the deadlines that are given, hence our 10 business day review timeframe. Letting us know the accurate date and time the application is due helps us do this. It also informs us if this a rush grant and who is available on our staff to jump on it! It's also good to know if the application needs to be mailed out by a certain date. Although we don't submit for our projects, we still need to be aware of the actual time we have to review your materials so you can mail it off on time. If the deadline is sooner than 10 business days away, let us know that this will be a rush job. If that's the case, please review our Rush Services policy.
Once you submit your application for review, please ensure that you are ready for the grant review request. This means that you have at least 10 business days before the grant's deadline for us to review the application and that you will be able to correspond with our team during the review process. When you submit your completed materials, a member of our team puts your review on their schedule and responds with an expected feedback date. During this timeframe, they should be able to reach you if they have any questions or feedback. Unresponsive projects or projects that submit their materials before extended traveling can severely hold up the process of their review. It's not fair to the other projects who could have had their application reviewed during this time and are readily available. We understand that sometimes schedules are hectic, but, all we ask is that you be mindful of ours as well.
What to Expect From a Grant Review
Now to the good part! What's really happening once you hit send on a grant review request? The beginning of the review process starts off like your normal support email requests. Once someone of our team receives the email from the filtered general inbox, you will receive a message from them letting you know that your request was received and when you can expect feedback. If you're missing any of the prerequisite information listed in our guidelines, we'll ask you for the missing piece of information. If all of your materials are a go, your grant review will be scheduled on the team member's internal grant calendar along with their other reviews.
10 business day turnaround
Within the next 10 business days, we'll review your application. When we're able to get to your application is determined by the volume of incoming general inquiries and requests that we are receiving, as well as the number of grant reviews that are already on the roster.
We try to review your grants before the 10 business days, but sometimes we really do need that full time amount.During high grant seasons (January through April and September through November), our team may be reviewing dozens of applications for the same funder by multiple projects (i.e. NYSCA, Mid-Atlantic USAI). At these times, we try to apply an "all hands on deck" approach to make sure that none of the grant reviews submitted during these times fall through any cracks. During these high-volume months, we appreciate your patience and when you get us review requests well ahead of the deadline.
Gathering relevant documents
When we review your grant applications, we often have to gather or produce documents on our end to include in that final application. This process may consist of drafting our standard endorsement letter, pulling pertinent financial documents from our finance team, or inputting our organization's demographics in the application. Sometimes an application may also require a signature from our executive team and may take an additional day or two before we receive their authorized signature. This is why it is important to have all of your signature pages completed before we review it, so our signatories can execute their part.
Reviewing your application
Our review approach is non-curatorial, so we will not edit or do extensive proof reading of your applications. However, we will let you know if your responses or proposals are off base from what the funder is asking of you. You may receive a follow-up email with a few suggestions from our team members to make an adjustment. While no project is required to take all of our suggestions, we will withhold our credentials if the application has egregious errors or does not represent our sponsorship in a professional manner.
While we're reviewing your application, we're paying attention to three key aspects of your application. We're confirming that you have included
Clear responses to the questions asked by the funder
A budget that makes sense
We'll handle the sections about Fractured Atlas
Since we are reviewing your application as your fiscal sponsor, you do not need to input our information in any of the fields that apply to us. This is part of the service that we're providing to your project! You can leave those areas blank and we'll take care of the rest.
Once we see that your application is in solid shape, we complete our designated sections and will follow up with you with any of the needed attachments for submission!
What Not to Expect from a Grant Review
The same team member as last time you submitted
Our team is always willing to help a familiar project, but it's impossible for us to review the same project's applications every time they submit. Requesting the same member to review your grant may not be an option, but our skilled colleagues will still be able to assist you properly. No matter who works on your review, they want to get your application in the best shape possible before you submit it.
Team members to remember your previous applications
As much as we try to keep a record of most of our project's correspondence on file, it's challenging to do so with over 4,000 active projects. If you get the same team member again for a grant that you have previously applied for, chances are that this member will not recall its details. Your best bet is to submit each review as if it is your first time sending a request and provide us with the information from the guidelines. This will eliminate any misinterpretations and get your review on the roster quicker.
A standard turnaround time
No grant application is the same, so our review time will not be either. Applications vary in detail and what's required of us. A two-page proposal versus a dense online application may take longer to review. Or, we simply may be booked with a high volume of grant applications this time and may need the use of all 10 business days. So, if you received a grant application review in three days last year, you can't bank on the same exact timeframe for a turnaround.
Immediate responses from the Programs team
Unless you are dealing with an extenuating circumstance resulting in a rush review, we likely won't be able to respond immediately to emails you send us.. If someone from the team has sent you a follow up message, trust that they will see your reply and get back to you within the next business day. We try our hardest to answer as many replies in the same day as possible when we're in the middle of a review, but sometimes our response may come the next day. Emailing other members of the team about your grant review status will not expedite the process. Your application's deadline has been logged since your initial email, so trust that your review will be completed soon!
Using the same materials from previous submissions
This is a big violation of our Grant Review Policy! As stated above, we're responsible for entering all of the information that applies to us. Using old sponsorship confirmation or endorsement letters is not acceptable. The same applies to using figures from previous budgets. When a project submits without our authorization or uploads incorrect or out-of-date documents, it jeopardizes our credibility as the fiscal sponsor. By sharing our status with projects, we must provide our most current information to funders since we are the legal recipients.
Grant Resources While You Apply
In addition to the grant review process we provide for our fiscally sponsored projects, we also share other resources to help you navigate the world of grants.
Grant Webinar
Look out for our monthly newsletter and social media pages that announce our regularly scheduled webinars, including Introduction to Grants! In these webinars we cover information to help you understand what grants are and how to best position yourself in your grant applications.
Grant Toolkit
After you have completed our grants webinar, inquire about our Grant Toolkit to help you jumpstart your grant journey. The toolkit contains detailed instructions for researching grant opportunities, information on how to decide whether a funder is a good fit for you, and tips on submitting proposals. It also comes with a list of local and national funders that might be a match for your sponsored project.
Grant Template
We make it easy to start writing your grant application materials by making templates available to our members. Start drafting your first LOI (letter of intent) or grant proposal by checking out the Templates section found on your My Fiscal Sponsorship page.
Blog
Stay up to date with strategies to find grants, tips for writing about your art for a grant, and other best practices on our blog. Plus, monthly roundups of grant opportunities.
Fundraising for Artists: The Ultimate Guide
We've compiled plenty of information about grants as well as other kinds of fundraising in Fundraising for Artists: The Ultimate Guide.
More posts by Lauren Lattimore
About Lauren Lattimore
Lauren Lattimore is a proud native Detroiter with a B.A. in Communication Arts from Eastern Michigan University. In 2013, she completed her Master of Fine Arts degree in Acting from the New School for Drama. She has since been in productions at the MCC Theatre, Columbia University-Mainstage, and The New Brooklyn Theatre. Although performing is a great love of hers, chocolate is her kryptonite. In her spare time she can be found listening to music, catching up with her DVR, or discovering a new restaurant in the city!