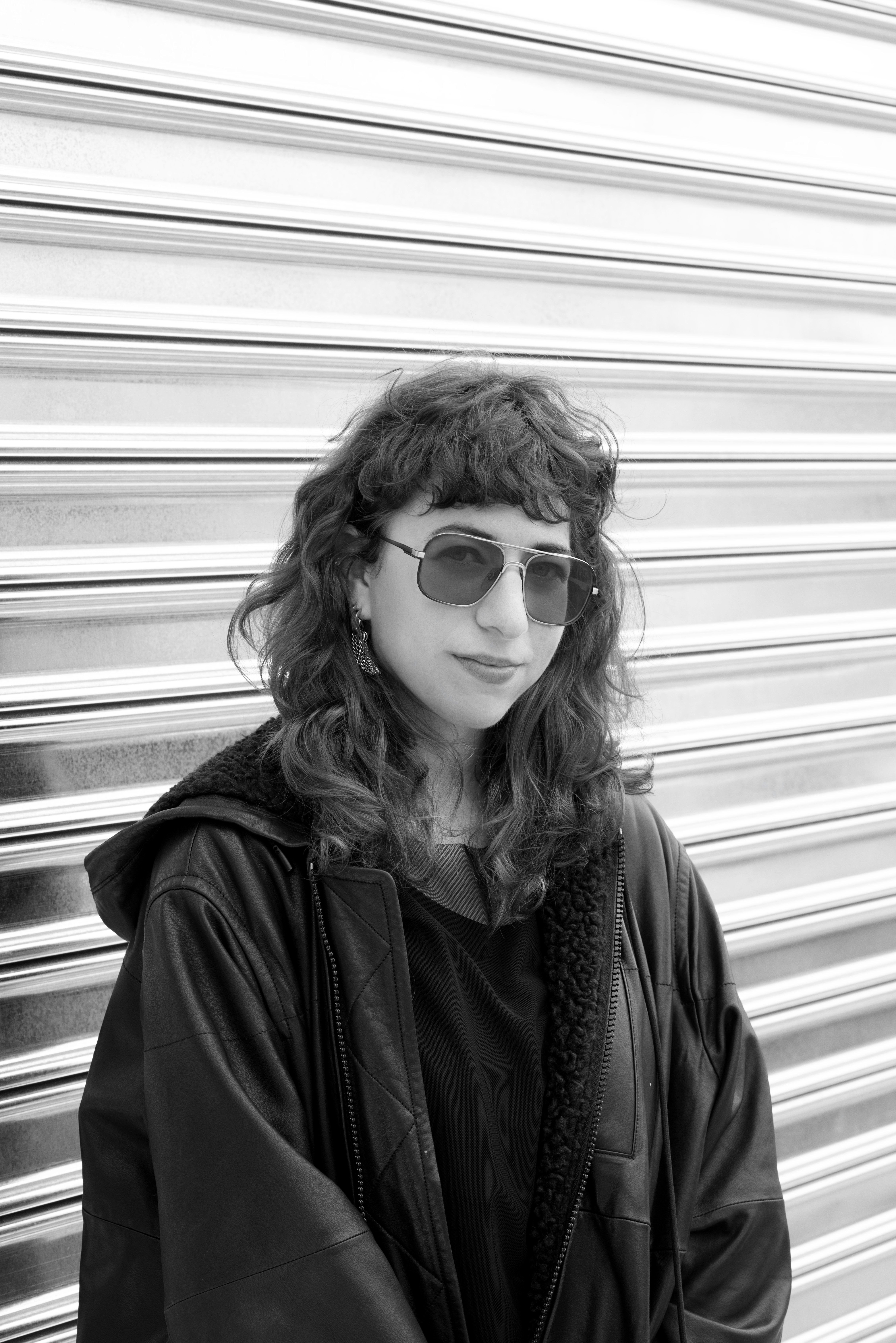 Post by Nina Berman
How Do I Find Artist Grants? Research Tips and Strategies
It is hard for artists to find grants to apply to, especially for artists who are new to the world of grants and grant applications.
While there are some resources to find aggregated grant info (including our monthly roundups of grant opportunities for artists), the lists tend to be incomplete. There are databases like Candid (formerly Foundation Center), but there isn't a perfect, centralized place to search for all grants and all funding opportunities for artists. And Googling "artist grants" will only get you so far.
It is both frustrating and intimidating for artists to know that grants and other funding opportunities exist, but not knowing where to find them.
Fractured Atlas is dedicated to helping support artists and arts organizations like you, and one of the ways that we do that is by helping you access funding. Through our fiscal sponsorship program, we help artists access a wider net of grants. Plus, fiscally sponsored projects receive access to our Programs team who can lend you their expertise along the way.
We share plenty of tips about fundraising from how to build a budget to how to deal with the emotional challenges that arise when artists seek financial support. Check out our Ultimate Guide to Fundraising for everything we've got!
Whether or not you are using fiscal sponsorship to broaden your reach, you can only apply to the grants that you can find. Here are some strategies for you to structure your research so that you're looking for the most effective grants to support your work and then prioritize the best fits.
Identify Funding Buckets for Grant Research
When you think about applying for funding, think about every angle that might link you up with a funding institution. Create "buckets" to streamline your search.
Some of these buckets will be identity-based. For example, there are grants available for Black, POC, Indigenous, queer, trans, disabled, and immigrant artists. Consider factors like gender, sexuality, nationality, age, disability, veteran status, or immigration status.
Another funding bucket will be your location. Grants can be location-specific. That might mean your region (Pacific Northwest, Midwest, Southwest), your county, city, or even neighborhood. For example, New York City has borough-specific Arts Councils that fund projects in Brooklyn, Queens, Manhattan, the Bronx, and Staten Island.
Perhaps an obvious bucket is your creative medium. There are grants available for film, sculpture, textiles, ceramics, jewelry, and more.
You should also consider your mission, or overall goal, as a potential bucket for grants. How do you hope your work affects people? How do you hope it improves the world? Your overarching mission might align with the mission statement of a nonprofit, museum, or other funding institution.
Pro tip: Make sure you're considering grants from the government (both local and national), nonprofits, and creative institutions like museums and galleries.
Using Category Buckets to Find Grants
Once you've identified all of the relevant angles that make you compelling for a funding institution, start Googling (or DuckDuckGo-ing) for grants related to each of those buckets.
You'll want to search for funding opportunities related to each of those buckets individually, but also in combination with one another.
For example, say you are a Brooklyn-based woman looking to fund a feature-length movie about a medieval Christian mystic. You will want to look for grants for women, for Brooklyn and New York City artists, for filmmakers, and for art about religious figures, for starters. You can then combine these buckets to look for grants for women filmmakers, for New York City women, for filmmakers making work about religious figures.
Combining buckets lets you turn up more grant opportunities and will result in better grant prospects for you. The more points of connection you have with a grant, the stronger your case will be as an applicant.
See Who Grants Have Previously Funded
Once you've amassed a list of grant opportunities based on the bucket and bucket combination strategy, you can dig a little bit to see who those institutions have previously funded.
The first step is to see which grants are a good fit for who you are and the kind of work you make. The next step is to see which of those possible grants have actually funded artists like you and projects like yours.
Nonprofits make information about who they fund publicly available through a 990 form. You can find 990 forms for many nonprofits on Candid (formerly Guidestar) to see how they allocated their grants. You can also check the nonprofits' websites to see if they list previously funded projects.
Work Backwards from Artists to Grants
In addition to finding grants and then seeing if they have supported artists like you, you can try the reverse strategy. Make a list of artists or arts organizations that are similar to you – peers, colleagues, people whose work you admire. Then, search their websites to see if they mention support from funding institutions. They might mention receiving grants in their CVs, or in a thank-you note for a particular program or piece that they completed.
Searching in reverse can help you find opportunities that might not show up otherwise. It can also give you good insight about which grants really fund projects like yours.
When you look for comparable artists, make sure that they really are comparable. If you're looking for a grant to help you produce a play at your local theater, a very famous playwright like Jeremy O. Harris won't be a fruitful comparison at this moment in your career. Look for artists who are at a similar or slightly higher level of success and notability.
Build a Calendar of Grants
It's tempting to just look for grants that have upcoming deadlines when you are trying to find funding opportunities. What's the point of looking at grants that you can't apply to for months?
But we actually encourage you to look for all grants that might be a good fit for you and your project, regardless of application due date.
Once you have a list of grants that are a potential fit for you, organize them into a calendar so you know how to prioritize your time and energy.
The work of securing funding for your art is ongoing, long work. It's not just about finding the right grant to apply to in a given week or month. Presumably, you'll want to seek funding at future points in your career. You can make it easier for your future self by keeping track of the most relevant grants for your work regardless of deadline. That way, whenever you decide to apply for grants in the future, you'll already have a good amount of legwork out of the way.
Subscribe to Newsletters for Grant Information
One strategy to stay on top of upcoming grants is to subscribe to a few relevant newsletters that regularly share grant information.
This very blog shares information about upcoming grants every month, as well as tips and tools like this article. Subscribing to our weekly newsletter will help you stay on top of opportunities across disciplines. You can subscribe here.
We also recommend newsletters from Creative Capital, Words of Mouth and the California Arts Council. We also recommend looking into your local city's arts council to see if they have a newsletter with funding opportunities. Plus, look for medium-specific aggregators like Dance/USA for dancers and choreographers.
Subscribing to news outlets that share grant information can help keep funding in your peripheral view, even when you aren't actively applying for grants.
Think About Funding Beyond Grants
We want artists to be able to find the right kind of support so that you can make your work and realize your vision to its fullest potential. Grants are one way to do that. As a fiscal sponsor, we are dedicated to helping you access the widest array of grants possible, and supporting you through the application process.
But, grants are competitive and can be time consuming. Finding and applying for grants can be a full-time job! In addition to finding the right grants for you and your work, we hope that artists think about all of the ways that you can raise money.
More posts by Nina Berman
About Nina Berman
Nina Berman is an arts industry worker and ceramicist based in New York City, currently working as Associate Director, Communications and Content at Fractured Atlas. She holds an MA in English from Loyola University Chicago. At Fractured Atlas, she shares tips and strategies for navigating the art world, interviews artists, and writes about creating a more equitable arts ecosystem. Before joining Fractured Atlas, she covered the book publishing industry for an audience of publishers at NetGalley. When she's not writing, she's making ceramics at Centerpoint Ceramics in Brooklyn.