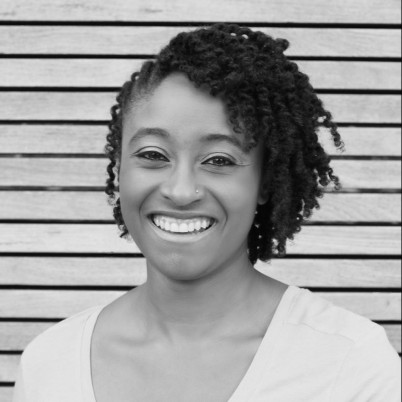 Post by Aisha Jordan
Fractured Atlas Phone Support: How It Works and How Artists Can Use It Best
In this digital age where our cellphones are our computers and Twitter gives us the news of the day, it can feel very refreshing to hear a live person on the phone when you are trying to get in touch. At the same time, it can be a bit frustrating when you cannot get through nor receive an instant response.
In order to best support our community of artists and arts organizations, Fractured Atlas provides phone support in addition to email support to give you that personal assistance. Here, we'll share how our phone system works and how you can get the most out of it.
How the Fractured Atlas Support Phone System Works
It is important to know how our phone system works. It has been a bit of mystery for some of our members now that Fractured Atlas has gone fully virtual. The funny thing is, there is no change at all! For many years now Fractured Atlas has used an online phone application called Zendesk Talk in order to make and receive calls and voicemails.
When you call the Fractured Atlas support line, an image pops up in our customer service system on staff members' computer screens and the ringtone can be heard within connected headsets. We can click on the screen to engage with the incoming call. If no one is available at that time the call will go through to our voicemail system. Once a voicemail is recorded it is sent to our inquiry system as a ticket, which is like an email in our internal system.
This allows us to address the call or voicemail even though a staff member was not able to pick up.
Why Fractured Atlas Can't Always Answer Your Call
This brings me to our next point, getting someone on the phone. It's not always easy to connect to Program Associates by calling the Fractured Atlas phone line. We know that it can be frustrating if you feel like you are calling and calling and calling, and no one is picking up. The truth is, there are several reasons why you may not be able to get through to a human being on the phone. By sharing the reasons why we might not be able to answer your call, we hope to provide some clarity and assurance that we're always working to support our artist community, even if we can't always pick up the phone right away.
We Are Already on the Phone
We currently service over 75,000 members. Over 4,200 of those members are fiscally sponsored. Our Program Associates tend to all aspects of a project fiscal sponsorship needs. This can be reviewing appeal letters, setting up electronic funds transfer, grant reviews and submissions, membership and donor correspondence, fund release requests, and more.
At any given time we are answering all types of inquiries, some more time-intensive than others. We receive hundreds of calls and emails a day, with a hardworking and committed team of five Program Associates answering the phones daily. Because our team is lean and our community is large, we might be already working with another member when you're trying to get in touch.
We Are in a Meeting
The Fractured Atlas Programs team not only handles inquiries as they come in, but we also handle the many administrative tasks that come with managing a fiscal sponsorship program. This requires regular meetings and check-ins to be sure are on top of emails, calls, and the many manual processes we are responsible for.
We have team meetings three times a week, as well as monthly all-staff meetings. In addition, we have ad hoc meetings, and sprints to work on behind-the-scenes work like annual report reviews. In order to be fully present during these necessary meetings, we, unfortunately, can't answer calls.
We Are Working on Your Project
Every day, we have a list of tasks that we do in order to best support you. In order to make sure that we're giving our full attention to your grant applications and financial transactions that happen through Fractured Atlas, we aren't able to answer the phone when we're working on these tasks. These responsibilities include:
Setting up Electronic Funds Transfers (EFT): When a fiscally sponsored project needs their bank account linked to their record with us, we must manually enter this into our system. To make sure we are entering these numbers without any error, staff member's phones are turned off to ensure the bank account information is being entered correctly.
Grant Reviews: Grants require many steps, sometimes intricate details and procedures in which a staff's full attention must be given. Any grant review can require looking over budgets, handling a complicated online portal or intensive information and financials from Fractured Atlas. To position our projects for the greatest possibility of success we devote our full attention to each grant review.
Processing Donations: Although Fractured Atlas has acquired the help of a caging service to process our physical check donations, there are still several electronic donations that are processed by our Program team staff. This includes matching gifts, ACH transfer donations, employee pledges, and several other donations that need additional follow up for processing. In order to make sure these donations are processed without error and donors receive accurate tax receipts, we do not answer the phone when processing these donations.
So, How Do I Get Fractured Atlas on the Phone?
Now you know that the Fractured Atlas team is often busy supporting our community of artists, which can make it hard to get us on the line. So what does this mean for you as the member or the customer trying to get that quick answer or that issue sorted out? Here are three quick tips to get the most out of our phone system:
Time Your Call
The best times to call us are between 10am and 12pm or 3pm and 5pm EST. If you try to call between 12pm and 2pm, it's likely that we'll be in a meeting or trying to squeeze in a lunch break.
Leave a Voicemail
If you've been trying to connect to us via phone, but don't leave a voicemail, we won't be able to return that call. We want to address your concerns, but can't do that if we don't know who you are or how to get back in touch with you! Once a voicemail is received we can handle the voicemail in the order it was received and get back to you within 1-2 business days.
Send an Email
If you cannot get through by phone, the quickest way to get in touch is to actually send an email to support@fracturedatlas.org. We can even schedule a time to talk over the phone, which is the most efficient way to speak with someone. Even better, follow up your voicemail with an email to be sure we get it. Just be sure in the email to give an overview of your situation and what kind of questions you have, so when we get you on the phone we can easily address your issue.
The Fractured Atlas Programs Team is Here To Help Artists
Through our work with our member community, we know the challenges that artists face. And we're here to help you navigate fundraising, grants, and more. You can always get in touch with us to talk about your work and how we can help support you.
More posts by Aisha Jordan
About Aisha Jordan
Aisha Jordan is an Actor, Performer, and Arts Administrator originally from Amherst, Massachusetts. She received her B.A. in The Arts from Eugene Lang College at The New School and her M.A. in Arts and Politics from New York University, Tisch School of the Arts. She has collaborated with and worked for arts institutions such as, The Hemispheric Institute, Manhattan Theatre Club and The New York International Fringe Festival. For several years she supported Bronx Arts and Culture as the Manager of Visual and Performing Arts at Casita Maria Center for Arts & Education. Most recently she taught a course in social justice collaborative performance at Eugene Lang College and is Artistic Director of 2050 Legacy Theater for Social Change. She believes artists are crucial to the advancement of culture and society and lives to support creative exploration.