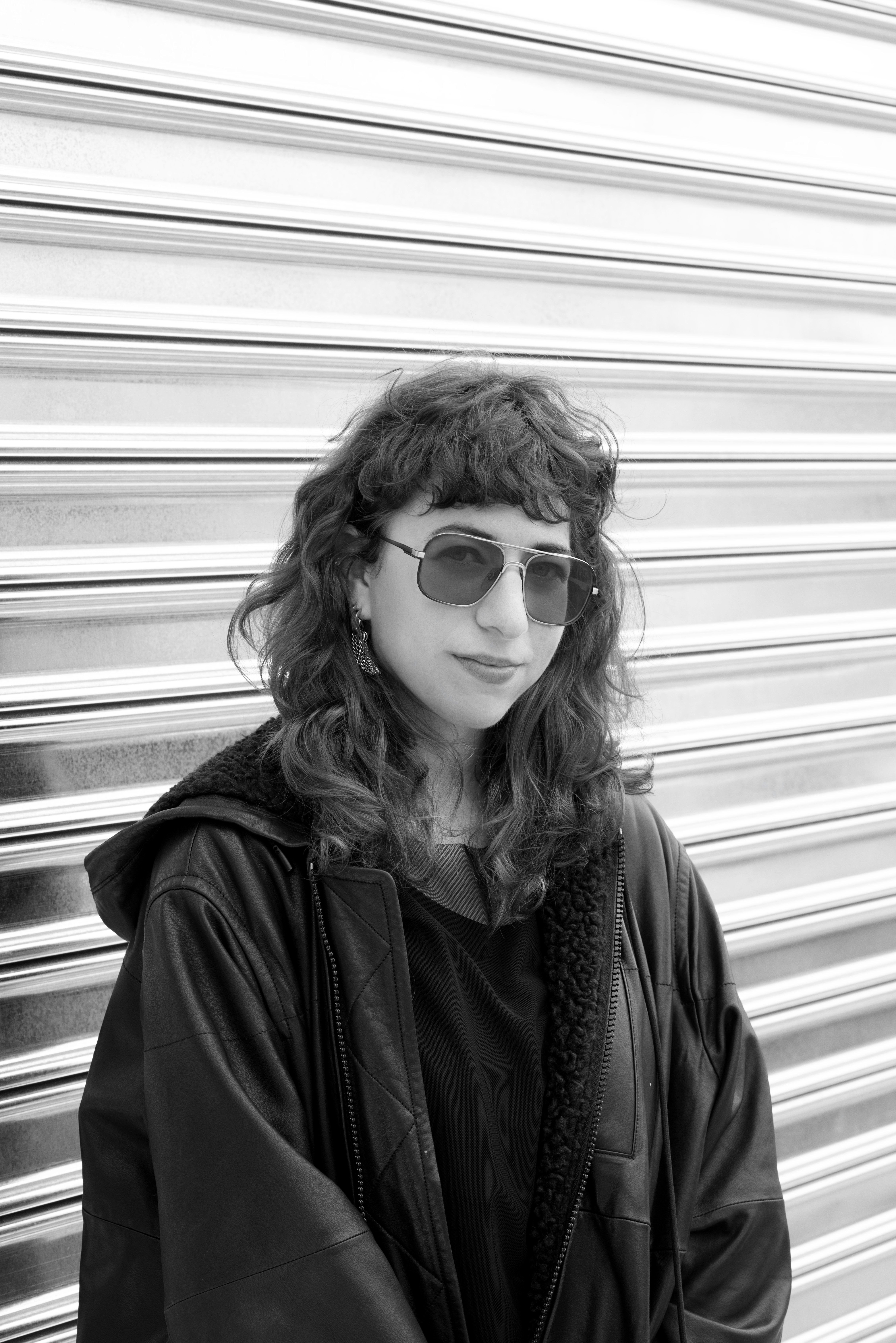 Post by Nina Berman
Member Spotlight: Jugando N Play
When Sindy I. Castro and Madeline Calandrillo were studying Applied Theatre together, they got to see first-hand how affirming multilingual, participatory theatre was for the children they worked with. So, they started a theatre group to create more of that work. Based in New York City, Jugando N Play creates interactive, multilingual theatre experiences for young people. They want to use their work to help audiences imagine a better, more inclusive future and to bring joy to both their audiences and themselves.
Made up of arts educators and theatre makers, Jugando N Play aspires to "create multilingual and multicultural theatre experiences for young people that celebrate the diverse cultural and lingual communities of New York City and the United States."
They had planned for their first performance to take place in summer 2020. They did end up performing for the first time over the summer, but it ended up being a very different piece than they had planned for.
Tell us about your work or project. What inspired it and how do you hope it will impact people?
We (Maddie and Sindy) were both students in the MA in Applied Theatre program at CUNY SPS. We took a course that explored Theatre in Education (TIE), which are interactive plays that place participants as the experts of their own learning. Over two years, using interactive theatre elements, we partnered with kindergarten and 1st-grade classroom teachers in a school in Brooklyn. The residencies [in those schools] were facilitated simultaneously in English and Spanish, pushing for language equity in the representation of languages in the Dual Language classrooms, showing how both languages could be in conversation with each other. In addition, the residencies created opportunities for students to share about their home languages (Bengali and Arabic) in the general education classroom.
During our time in the classrooms, we continued to see how affirming and embracing the home languages of students helped to create engagement and ownership over their own learning. We were inspired to continue in creating these spaces and opportunities through theatre. We want to normalize and embrace our multilingual identities. We are committed to creating theatre that is multilingual. We want to create spaces where young people can celebrate their different cultures and languages and [those] of others.
We produced our first test of creating a multilingual play titled "The Neighbors - Los Vecinos - Las Vecinas" over Labor Day weekend in our Zoom "building."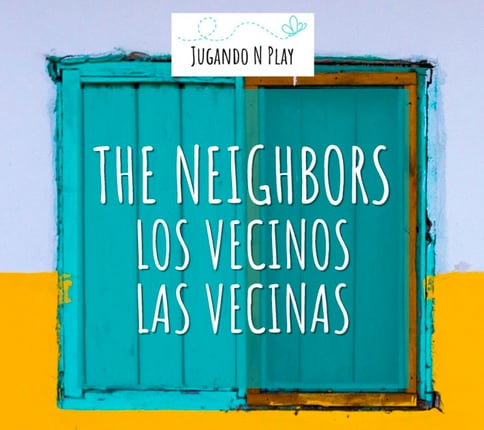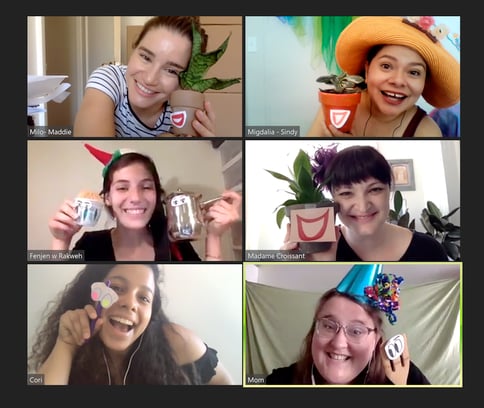 We created an interactive multilingual play that featured English, Spanish, and Arabic. We are hoping to continue creating new interactive multilingual plays that are meeting the moment. And we are looking into partnering with community centers and schools to create more opportunities for moving past the monolingual classroom, to one where students' home languages are embraced and folded into their learning environment.
Describe the process you've taken to bring your project to life. What's been involved?
We originally fundraised to produce a completely different play titled "The Butterfly Effect (El Efecto Mariposa)" to be produced in Upper Manhattan during the summer of 2020. We created our first fundraiser on Fractured Atlas and reached our goal...and then the pandemic hit the United States.
One of our collaborators had to move back to Lebanon. We couldn't do a play in person anymore. So we switched to devising a completely new play that embraced how we felt and what we needed. Our team experienced hard times during the devising process: loss of reliable income in the field, loss of family members due to COVID, and the explosion in Beirut. But we kept coming back every weekend in a small window where we could explore community and joy, the one time a week where it was okay to laugh and play. We ended up creating a Zoom building where neighbors came together to celebrate their community. We learned how to create an interactive play over Zoom, how to use QLab to integrate sound, how to create video virtual backgrounds to showcase shadow puppetry, how to have audience members engage with the play over Zoom. Our hope was that we could create an interactive multilingual play that provided a space for joy, a space for connection.
What have been your biggest challenges with this project or with your work?
Our biggest challenge has been starting a theatre company in the midst of a pandemic. What does it mean to create theatre for young audiences during this time? How do we reach audiences online? How are we creating new engaging work that uses the tools we have available?
For you, what is the relationship between art and social change? How does your work fit into that relationship?
As collaborators, we discovered the power of spaces for joy amidst personal trauma. We believe joy is important to social justice. I want to highlight this quote someone shared recently by Lori Elizabeth Parquet, "Where joy exists, all things are possible. Where there is joy there is also freedom, creativity, safety, openness, pleasure, magic, electricity, goosebumps, smiles, warm fuzzies, long hugs, and open hearts. Joy is not just a feeling, it's an act: an act that [we are] committed to creating and embracing in every word, every room, every show, and every interaction, whenever possible." I think we did that by creating a space where people could come together to be in community with each other during our first play. We had audience members from across the United States and the world (France, India, Nicaragua, Philippines, etc) creating puppets, engaging with the characters in the play, and dancing together.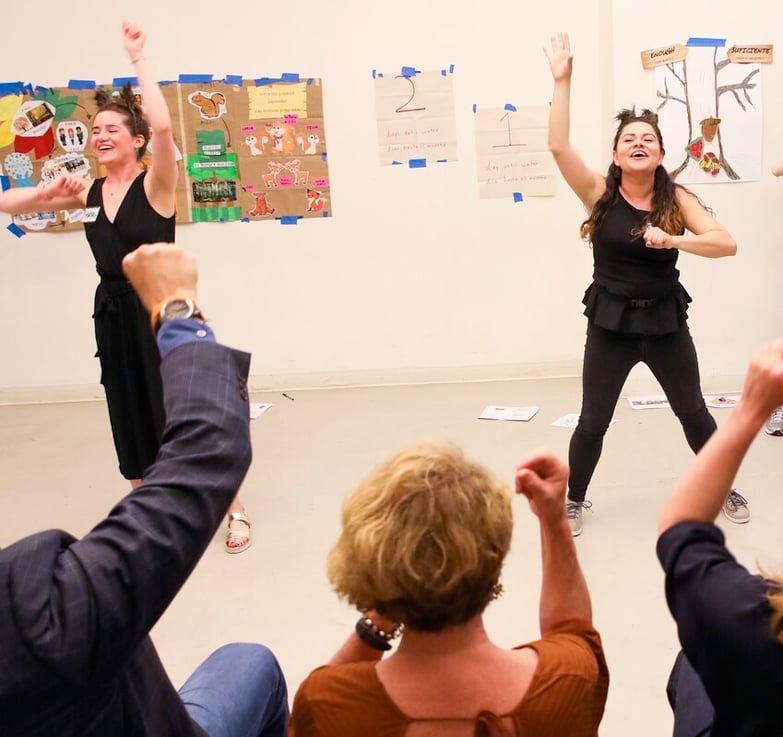 Photo Credit: Michael Wilson
We also believe that art can help to envision a different world. As Jugando N Play, we envision a world where people's multicultural and multilingual identities are not just accepted or embraced, they are celebrated and they are welcome. Art can be a model for a world we want to see, to help us imagine what is possible.
What has been most useful to you about your Fractured Atlas membership? Which tools, resources, or services have you taken advantage of?
Fractured Atlas has been beneficial in helping us to gather financial support for our project even before we officially became an LLC. Having a place where we can direct people to support our work has been invaluable. Most recently, it was helpful to attend a virtual webinar on applying for grants and learning more about how they support their fiscally sponsored artists.
What was your first big win with Fractured Atlas?
When we met our fundraising goal!! We had never fundraised for our own projects before so it was a great push to see how many people supported our work.
What advice do you have for other artists or organizations using Fractured Atlas services? How can they get the most out of it?
Always reach out to them if you have questions or need support. I have found that Fractured Atlas is super supportive of their artists. They helped us transition our project from one single play to being our company, helping us expand the mission of the work we do. They were very communicative in partnering with us to be a fiscal sponsor for a grant application. They offer services to review grant applications for FREE. So make sure you look at your deadlines and plan ahead for them to support you.
Any upcoming events that people should know about? What's next for you that we should be keeping an eye out for?
We are producing an event titled "Ideas N Play" on January 16, 2021 as a space to create new work for multilingual theatre for young audiences online. We are inviting artists to apply and selecting 5 artists to share their works in progress over Zoom. We are facilitating creating a space where artists can try out new ideas and young audiences can engage with new innovative work. "Ideas N Play" is inspired by scratch nights, which are popular in the UK: "Scratch nights are events where short pieces in the full variety of theatrical forms are tested in front of an audience, usually for the first time. They might be short plays by writers made specifically for the event...They could be work that a playwright and director have been paired together for...Or they could be more fluid affairs where companies, artists and performers want to try out material at the earliest possible stage."
We've also applied for grant funding to expand the reach of our play "The Neighbors - Los Vecinos - Las Vecinas" to reach more targeted communities in Summer 2021. Now that we know we can produce something on our own, taking a project we created to be performed over Zoom, and reaching more young people in Upper Manhattan.
---
You can follow Jugando N Play on Instagram and Facebook. To support their work directly, head to their Fractured Atlas fundraising page.
More posts by Nina Berman
About Nina Berman
Nina Berman is an arts industry worker and ceramicist based in New York City, currently working as Associate Director, Communications and Content at Fractured Atlas. She holds an MA in English from Loyola University Chicago. At Fractured Atlas, she shares tips and strategies for navigating the art world, interviews artists, and writes about creating a more equitable arts ecosystem. Before joining Fractured Atlas, she covered the book publishing industry for an audience of publishers at NetGalley. When she's not writing, she's making ceramics at Centerpoint Ceramics in Brooklyn.