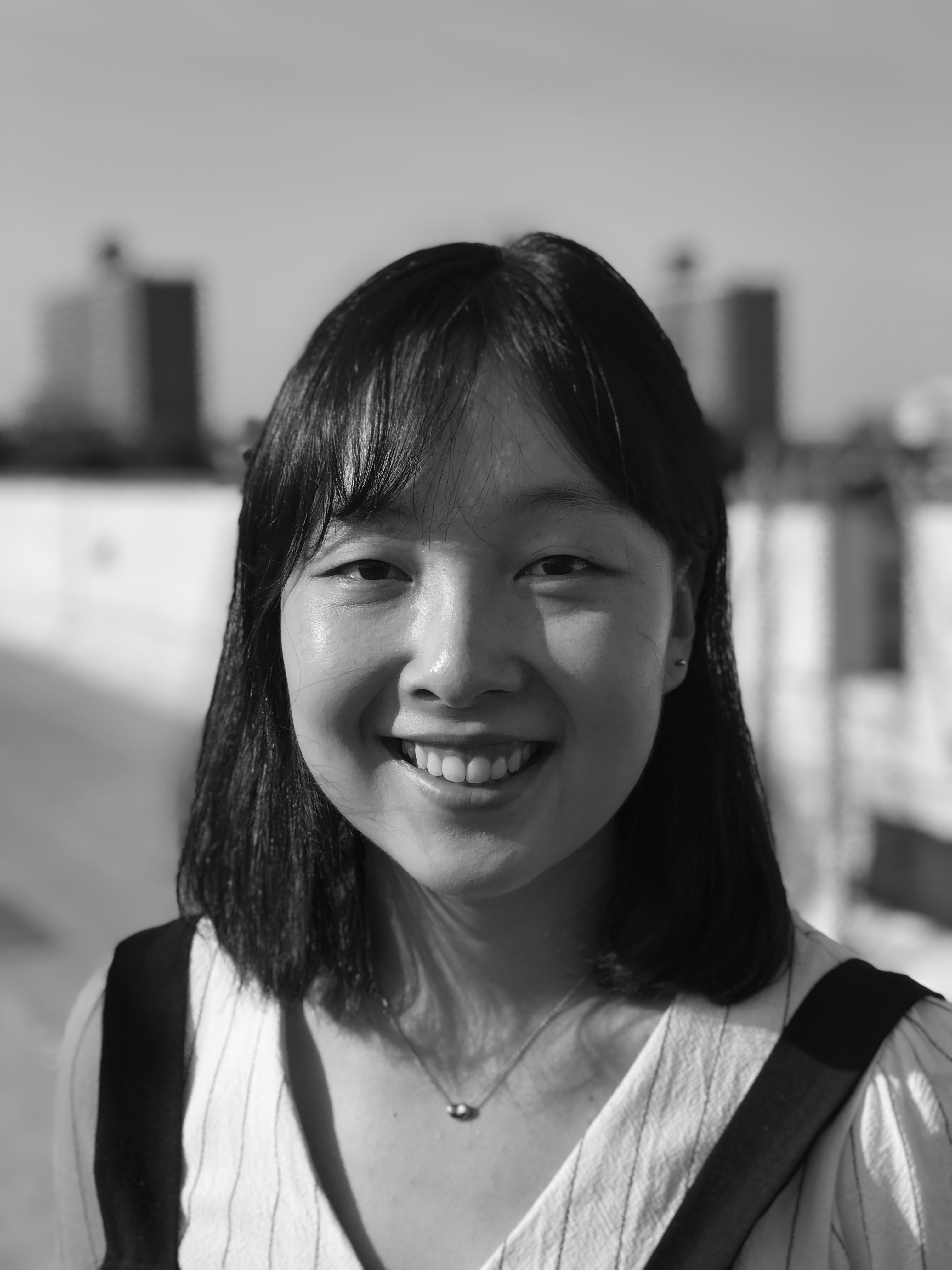 Post by Sophia Park
The Best Digital Tools to Boost Your Artistic Practice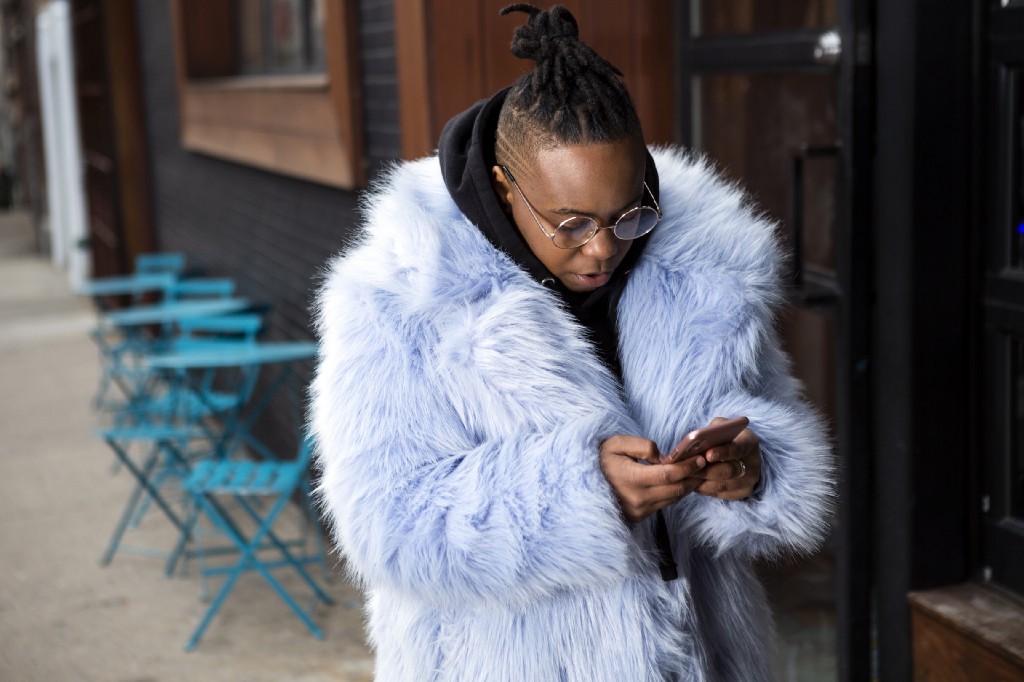 What digital tools do you have to help boost your artistic practice? There are many available at the tip of your fingers. Photo credit: The Gender Spectrum Collection https://broadlygenderphotos.vice.com/guidelines
The more your artistic practice thrives, the less time there seems to be for doing the thing you want to be doing — creating. More time goes into billing hours, managing a growing list of patrons, keeping up with the newest social media marketing trends, and figuring out how to keep financially supporting your work than into making art. How can you manage all of these and create your art?
Many of Fractured Atlas's team members are practicing artists. We know first hand the difficulties of juggling every part of your artistic practice. Every day, we utilize digital tools that are easily available on our phones or laptops. And now we're sharing some of our favorites with you.
Below are some low-cost, handy, digital tool recommendations from various Fractured Atlas team members. While they can't get rid of all of the business aspects of your practice, we hope they will decrease the time you spend managing and increase the time you spend creating.
Business Management Tools for Artists
Running a creative practice isn't just about you as a creator working in isolation. Perhaps you will be collaborating with another artist who lives in a different part of the country or you discover that, as your client list grows, you're juggling too many different communication platforms. Either way, digital tools can keep you organized and moving forward. The following tools are staff favorites for managing multiple moving parts in a project.
Airtable
Part spreadsheet and part database with tons of features you can tailor specifically to your creative project, Airtable is a tool that the Fractured Atlas' External Relations team uses. It's a flexible platform that has built-in templates that you can choose from or you can build your own to fit your needs. There are four different pricing levels ranging from free to $20 per month. We recommend this if you are handling project management for your studio or organization, and want to keep track of everything that is happening for a project. Our External Relations Specialist, Courtney Harge, loves Airtable for the ability to upload attachments into a cell: that way a person's documents (or links to drafts of documents) can all be stored together.
Asana
Asana is a more traditional project management tool. If you are running a long-term, multi-person project such as a theatrical production or art exhibition, Asana can make sure everyone's on track to success. You can assign tasks, email comments/notes, and set due dates all inside the app. You can also break complicated projects down into manageable steps. Pricing ranges from free to $19.99 depending on the features you want for your team.
Financial Management Apps for Artists
Running a creative practice means you are your own boss and you need to keep track of those finances. Luckily, there are some digital platforms that are making financial tracking and planning much easier, even if you are not a large business.
Expensify
Expensify is a one-stop tool for recording your expenses and tracking your receipts. It also offers integrations with a huge list of other apps such as Quickbooks, TSheets, and more. One tool that Fractured Atlas staff members use is the ability to forward your receipts into Expensify so you don't have to worry about finding that one specific receipt for your expense report. Expensify can also automatically scan and categorize receipts based on the rules you set. With basic functionality that is free and plans available for individuals (they also offer plans for companies) that are $4.99 each, it's very affordable.
Quickbooks
If you are managing a growing creative practice, Intuit's Quickbooks may be a great tool for you. Quickbooks allows you to manage bills, track income and expenses, compensate contractors and workers, and more. The pricing is slightly higher than other platforms ranging from $20 to $150 a month depending on the plan. Quickbooks is used by multiple Fractured Atlas staff members who are artists themselves.
Digital Portfolio Tools for Artists
Growing an audience in our current times relies heavily on digital tools and apps. There are many ways to present and bring attention to your work. Before you go about promoting and marketing, it's important to have a readily available digital portfolio that you can present to your patrons. Here are some platforms that make it easy for you to put your work up and introduce yourself to the world:
Squarespace
Squarespace boasts itself as an all-in-one platform that also considers beautiful, user-friendly presentation as part of the package. They have various tiers of payment from $12 a month (Personal plan) to $40 a month (Advanced Commerce plan). Depending on the plan, you have access to a comprehensive platform that puts design, analytics, and commerce options into one place.
Wordpress
Wordpress is another option to show off your portfolio. One of the best parts of Wordpress is that they have a tier that is completely free. For paying tiers, the prices range from $3 a month (Blogger level) to $45 a month (eCommerce level). With Wordpress, you also have access to design customization, analytics, and commerce options depending on the tier you choose.
Small Victories
If you just need a space to hold your work, Small Victories may be the right choice for you. The basic idea is that they take files from Dropbox, and turns it all into a website. Pricing is very affordable with a free Basic plan as well as a Plus plan at $4 a month.
Format
Format is a website-building platform that boasts dynamic themes and flexible layouts along with commerce abilities. Pricing begins with the Enthusiast level at $6 a month to Unlimited at $25 a month. An additional perk to Format is their Magazine: it offers a wide range of resources for artists to build their businesses.
Promotional Tools for Artists
Now that you have your portfolio up and available, how do you go about promoting it? What accessible tools can you use to make sure your future patrons see your work? The world of social media is extensive, and there are even more tools to help you manage it. Here are a few social media platforms and tools that'll get you started:


Instagram
There are over 500 million daily active users on Instagram. As a primarily visual tool, whether photo or video, it is a great way to share your work as an artist. For example, you can use the platform not only to share your newest work but also give a sneak peek into your studio. You can also share a work in progress to engage with your potential patrons. The ability to use it on your phone (plus a recent desktop option) makes this an ideal promotional tool. Additional features such as Instagram Stories, IGTV, and commerce tools make Instagram a powerful resource.
A bonus tip is to turn your profile into a business profile so that you can see insights and analytics. This will help you understand when people are visiting your profile and who your visitors are. If you're unsure how to make Instagram work for you, check out this article for more insight on using the platform as an artist.
UNUM
UNUM allows you to plan the story you would like to tell through your Instagram grid and provides analytics tools as well. The app also has a sleek, user-friendly interface and 17 different features including editing tools, best time analytics, calendar reminders to post, and more. Pricing is affordable with a free plan, Select plan at $4.99 a month, and Elite plan at $6.99 a month.
Hubspot
Communicating with your new patrons will allow you to grow your arts business. Hubspot offers a free marketing, sales, customer service, and contact management system. You can build your emails in Hubspot, and manage your growing list of patrons in one place so that it's easy to let everyone know when your next showcase is or if you're starting a crowdfunding campaign. It can get pretty pricey if you want to pay for additional tools, but Hubspot has a powerful free plan that lets you access many of its features.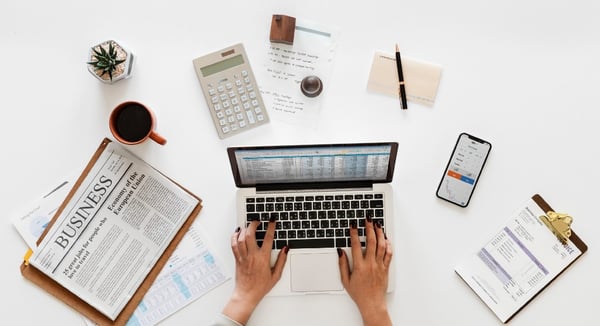 You can make money as an artist in many ways with the help of different types of fundraising platforms.
Money Making Tools for Artists
Models for how artists make money are varied and no longer as linear as before. An artist can bring in money a variety of ways from contributed to earned income. For more resources ways this happens, check out our article on making money as an artist. The following are some apps with a focus on crowdfunding capabilities:
Kickstarter
If you have a specific creative project in mind that you would like to fund, Kickstarter provides a platform for raising that money. If a project is successfully funded, Kickstarter will apply a 5% fee to the funds raised and payment processing fees ranging from 3–5%. If your project does not reach its funding goal, there are no fees.
Patreon
For creatives who do not have a specific project to fund, but want to develop a more in depth relationship with their fans, consider Patreon as a platform for membership-based funding. With three different plans ranging from 5–12% fees taken from monthly income raised on Patreon and small processing fees, it's an affordable, flexible way of bringing in money while getting to know your patrons more.
Seed&Spark
For filmmakers, Seek&Spark is another crowdfunding, project-based platform that is a great option for generating revenue. The focus on storytelling, the ease of use (with an option to use a fiscal sponsor), and its own streaming service makes Seed&Spark stand out. Pricing is dependent on the project, but there is a platform fee of 5% (which your backers have the option to cover the fee) and credit card processing fees that are 2.9% of the pledge and an additional $0.30.
Online Store Apps to Sell Your Art
A great opportunity for your patrons to support your work is to give them a storefront to purchase art directly from you. There are multiple digital storefronts that streamline this into an easy process. That equals more art from your buyers and more money for you to keep creating.
Square
Michelle Martir is one of our UX engineers and a great visual artist as well. She recommends Square to sell art because of its great digital storefront that's also user-friendly. Additionally, they provide hardware options that you can take with you for times you may be selling at an art fair or outdoor space. Pricing depends on what features fit your needs.
Etsy
Etsy is a global online marketplace that strives to support independent creators. In 2017, more than 33 million buyers around the world spent more than $3 billion on Etsy-listed products. It's easy to sign up with affordable plans. Etsy takes a $0.20 listing fee to publish items. If sold, they take a commission fee of 5%, and a payment processing fee of 3% plus $0.25.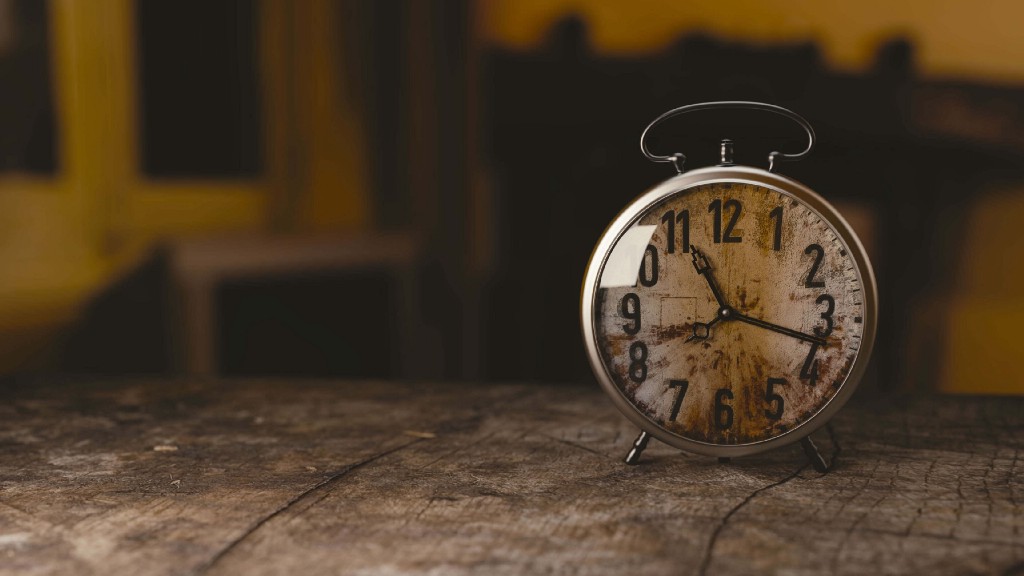 How are you managing your time? Time = money.
Time Management Tools for Artists
There are so many digital tools to make your creative practice more efficient and easier to handle on a day-to-day basis. Not only can we use digital tools to help the business side of a creative practice but we can also use them for other purposes such as timekeeping. Here are some fun time-keeping apps that Fractured Atlas's team members utilize for unplugging and creating.
Toggl
Our Senior UX Engineer Angelique, who also has great tips for working virtually, recommends using Toggl as a time-keeping tool even if you don't have to keep track of billable hours to make money. Features include reporting and billability on a user-friendly dashboard. You can try out a 30-day free trial and if you decide to keep using Toggl, the pricing ranges from $10 a month to $20 a month depending on the plan. Toggl offers syncing abilities between all the devices you have the app on, making it a seamless experience to keep track of how long you spent on that one section of that painting or (let's be real) in that YouTube hole.
Forest
Another app recommended by Angelique is Forest, an app that helps you put down your phone by combining sustainability and your love of games. When you put down your phone, Forest has a digital tree that's planted and the more time you spend away from your phone, the more the tree grows. It's easy to use, especially because there is a Chrome Extension. Forest also helps in the real world by partnering with Trees for the Future to actually plant trees.
Conclusion
While digital tools and apps cannot replace the art that you create, they can help your practice run more smoothly and have greater impact. It's also great to make sure you have systems in place to support your work. Fractured Atlas builds tools and resources to catalyze your creativity: we're also looking for new tools that would be valuable to our members! Is there a platform we didn't cover that you think can be helpful for other creatives? Is there a workaround you've discovered that is helpful to you? As a member of Fractured Atlas, have you encountered a tool of ours that you love? Are you a member yet? Join today to receive more helpful tools and resources to support your work. And let us know if there are tools you'd recommend! Tag us on Facebook, Twitter, or Instagram and share your insights with the hashtag #LongLiveTheArtist.
More posts by Sophia Park
About Sophia Park
Sophia Park (she/her) is a writer, curator, and arts administrator whose interests lie in how intimacy, communal care practices, and support systems influence curatorial and art practice. She is based between Brooklyn, NY and Gumi, South Korea. She received her B.A. in Neuroscience from Oberlin College and M.A. in Curatorial Practice from the School of Visual Arts. She currently works as the Director of External Relations at Fractured Atlas and teaches entrepreneurship and the arts at New York University. She is part of slow cook, a curatorial collaboration, and is a co-founder of Jip Gallery. You can also find her running some silly distance, trying to get back into tennis, or dancing somewhere.