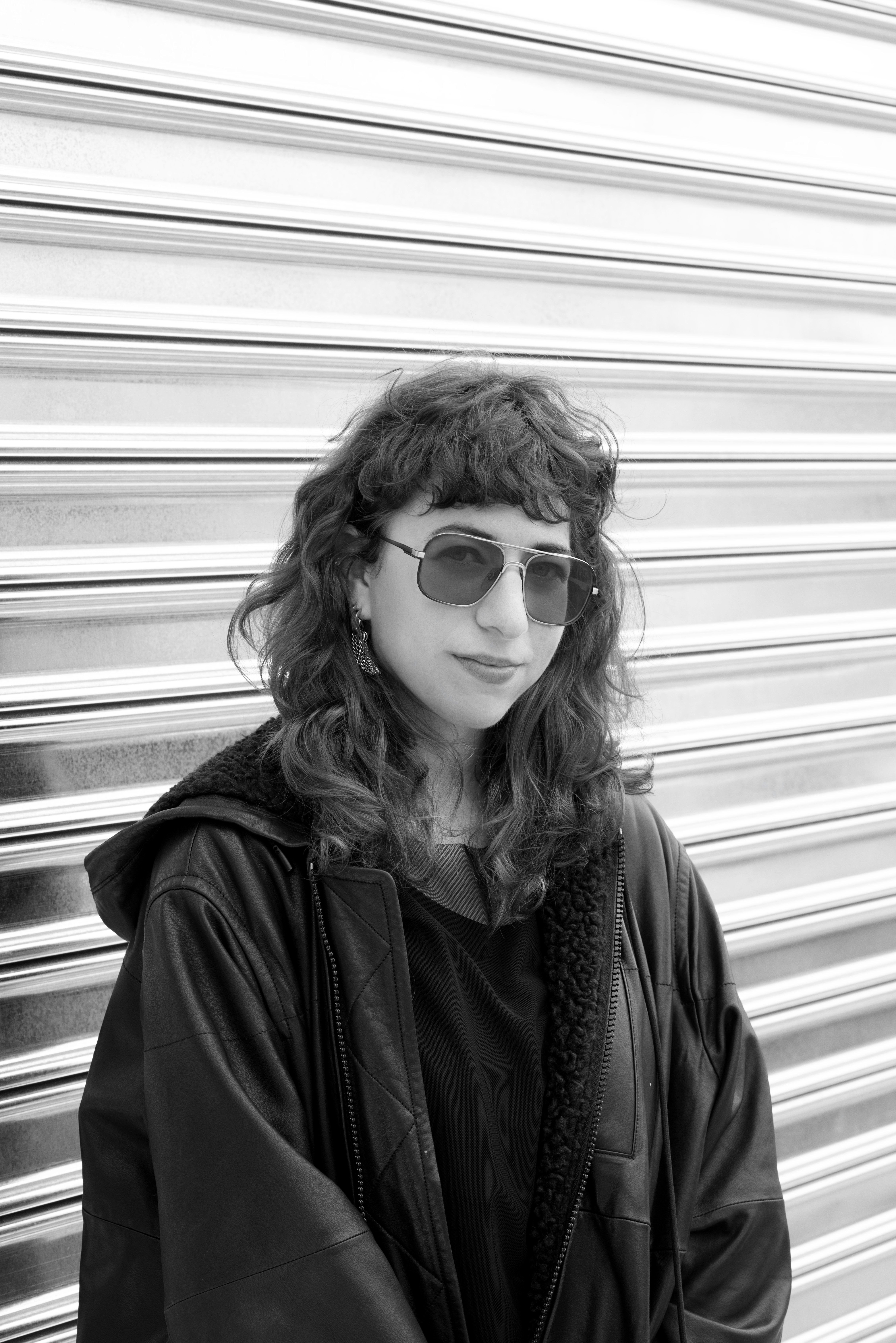 Post by Nina Berman
Beyond Events: Virtual Fundraisers for Artists
Artists fundraise to bring in financial support in all kinds of ways. You can host benefit performances and galas, you can auction off items or experiences created by you and your community, or anything else that resonates with your audience. These days, when virtual gatherings are the norm, artists are livestreaming performances, creating virtual afterparties, Q&As, and other virtual fundraiser events for artists.
But, sometimes an event isn't the best way for you to connect with your donor community. You might not have the operational capacity to produce an event, you might have a global audience which would make scheduling too tricky across time zones. Or, you just might not think that that's the best way for you to connect with your community. There are plenty of ways to virtually engage your audience and encourage them to support you that can be on their schedule and at their convenience.
Fractured Atlas is here to support you and to help you connect with your community however is best for you. We've shared information to help you find the right virtual fundraising event and tips on managing that event. We provide tips on crowdfunding, from finding the right platform to picking the right perks to shooting a successful campaign video. We also offer our members a crowdfunding platform to receive tax-deductible donations, either as one-time donations or on a recurring basis.
We hope that by sharing some ideas for virtual fundraisers that aren't events, per-se, we can help you find ways to engage your community, get the support you need, and ultimately make your art.
Custom Videos and Performances
One way to encourage support from your community is to offer short, custom videos as a perk for donating. You could pick a poem that you think they will enjoy or film a short dance inspired by a word they choose, or even just take a moment to thank them personally. You could do a dramatic reading of a short piece of their choosing, or pick something that you think they would appreciate.
People like to know that their specific contribution is noticed and valued, and a custom video is a great way to do that. And, if we look at Cameo, we can see that people like personalized videos even if they might not know the person creating the video in real life.
While this can be a great way to thank donors and make them feel personally connected to you and your work, it can get very time-consuming very quickly. Be sure to calculate the amount of time it would take for you to shoot, edit, and send custom videos if you plan to offer them. You don't want to spend all of your time managing your fundraiser, burning yourself out creatively before you get a chance to make the work that you're fundraising for!
You might decide to only offer personal videos for donations of a certain amount, or you might only offer videos to the first 25 donors in a campaign as a way to set some boundaries on your time and labor.
Online Classes
You can always invite people to come to live or virtual events and either donate funds for a ticket price or accept donations during the event. But what about people who can't attend an event? You can consider offering access to a digital library of classes as an incentive or a thank-you for donations.
These could be movement, figure drawing, or cooking classes. They could be a collection of photography and videography tips. Online classes could focus on anything that you or someone in your community has expertise in and that your audience is interested in. Bonus points if it relates directly to the creative work that you're fundraising to support.
There's a lot of value in virtual classes because they can give attendees a sense of collective experience, plus the ability to interact with the instructor and with one another. But it's worth considering alternative options for people who would rather attend an event or receive information on their own schedule. This is particularly true for people who might work nights and weekends, have caregiving responsibilities, or who live in a far-away time zone from you.
Virtual Wishlist
Often, artists need money and not things to create your work. But when you are planning on purchasing materials or equipment with your funds, consider letting donors buy it for you. They can then donate the item as a non-cash donation.
You can create a virtual wishlist and then post it on your website or link to it on your social media pages. You can email your contacts and let them know that they can support you by buying you supplies through this list.
Sometimes, donors like to feel like they've donated something specific rather than just money. Virtual wishlists are a great tool to let them see exactly what their contributions are supporting.
Many people host their virtual wishlists on Amazon, which is probably the most ubiquitous option. But, given its terrible treatment of workers, its partnership with ICE, and its multitude of sins, you might consider other options like DreamList, Gift Hero, and Giftster to see if they work for you.
Online Silent Auction
Folks love a good auction and virtual auctions can be a great success.
Depending on what kind of work you make, you can auction off some of your own pieces, or you can partner with local businesses or artists in your community to solicit donations or gift certificates. Businesses or other artists get a bit of promotion through the auction and you can use their donated items to raise money for your project. Everyone wins!
Check out platforms like 32auctions, onecause, and qgiv. You can post photos of the items online, collect bidders' mailing addresses, and send the items to the winner. You can probably run an auction on social media as well using the comments section if you're looking for a more DIY approach. Just be sure to follow the terms and services of whichever platform you are using.
Although they can be a great success, keep in mind that silent auctions are intensive endeavors, especially the first time you are setting up. You will likely have to reach out to a large number of businesses in order to put together a good number of items and then make sure that you can handle the logistics of shipping or sending prizes to all of the winners. Make sure that you have someone on your team who is able to put in the time.
Virtual Raffle
Like an auction, a virtual raffle can be great ways to raise a lot of money, give donors a chance at some great prizes, and even highlight the work of members of your creative community. And, also like an auction, you'll need to make sure that you have the operational bandwidth to get the raffle prizes to their respective winners.
You can raffle off tickets to virtual events or lessons, physical pieces of art like paintings, clothes, or crafts. Raffle tickets can be for a specific amount or a sliding scale. You could even have different raffle entry prices for different items.
If you seek out donations to raffles or to auctions from artists in your network, you can encourage them to share the raffle or auction to their audience, which broadens your scope and puts their work in front of new eyeballs.
The one thing to note is that raffles can be considered a form of gambling, so you can't distribute raffle tickets as part of a fiscally-sponsored crowdfunding campaign.
Personally, just in the past nine months I've donated a vase to a fundraiser and entered more raffles than I can count. And I've gotten a ceramic lamp and a pair of handmade earrings, both of which are great bonuses on top of getting to support causes and projects that I believe in.
Fundraisers Should Be Fun
Sure it's cliche and a little kitschy, but it's true; fundraisers should be fun.
As you think about what kind of fundraiser to have, whether virtual or in-person, event-based or asynchronous, think about what's the best fit for you and your community. You want to put something together that's within your means to execute successfully and that's engaging to your donor community. In the end, you want people to be excited to support your work and eager to access any thank-you perk you offer, whether it's a link to a video of vocal warmups for non-singers, a screen printed t-shirt, or a personalized poem selection. You want people to feel enthused and connected.
Fractured Atlas is here to help with the logistics, from providing a platform for crowdfunding to helping you think of fundraiser event ideas.
More posts by Nina Berman
About Nina Berman
Nina Berman is an arts industry worker and ceramicist based in New York City, currently working as Associate Director, Communications and Content at Fractured Atlas. She holds an MA in English from Loyola University Chicago. At Fractured Atlas, she shares tips and strategies for navigating the art world, interviews artists, and writes about creating a more equitable arts ecosystem. Before joining Fractured Atlas, she covered the book publishing industry for an audience of publishers at NetGalley. When she's not writing, she's making ceramics at Centerpoint Ceramics in Brooklyn.