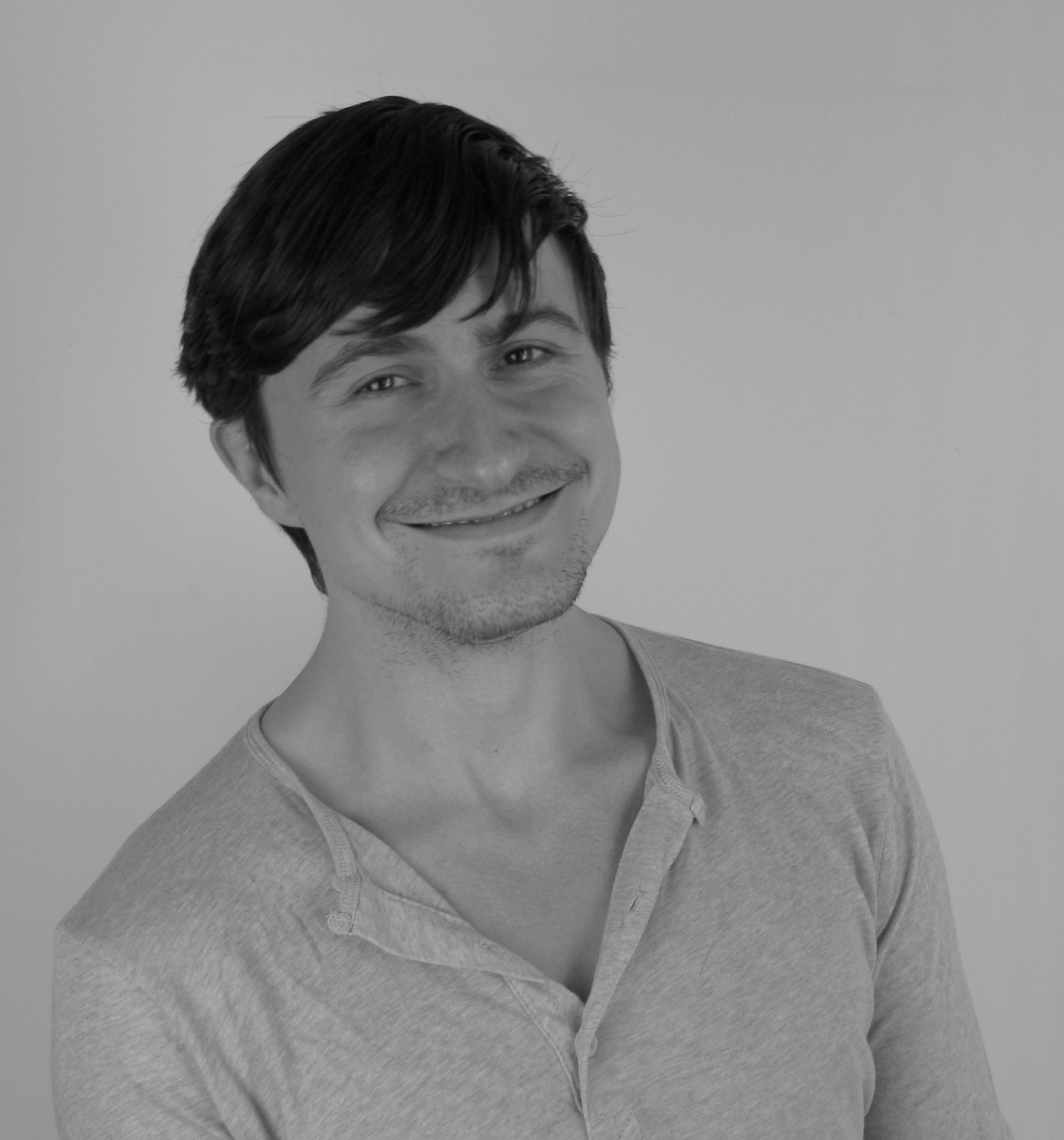 Post by Nathan Zebedeo
Announcing the First Ignite the Arts Livestream
Fractured Atlas cordially invites you to our first Ignite the Arts Livestream - an online telethon to raise money for some of the artists and arts organizations with whom we work. Please join us on Tuesday, July 21st from 5pm-7:30pm Eastern Time to celebrate the creative contributions of these individuals and companies, and to support artists when they need it most. RSVP on Facebook here!
The State of the Arts During COVID (The Bad News)
I'm writing to you from New York City, home to at least 55,000 artists, where in a normal year the arts and culture sector generates around $110 billion in economic activity.
Broadway's theaters will be closed until at least January 2021, to the loss of $35 million in ticket sales each week. The Metropolitan Museum of Art is scheduled to reopen later this summer (yay!), but expects to face a $100 million shortfall due to a loss of revenue while the city was shut down
If major arts institutions in a global cultural hub like NYC are feeling the heat, you can imagine how individual artists and smaller organizations, who often struggle to make ends meet even during good times, are faring. The coronavirus pandemic represents nothing short of an existential crisis for the arts and culture sector globally.
As of this writing, a dire ongoing study by Americans for the Arts estimates that the arts industry in the United States faces a financial impact of $9 billion, as well as a loss of over 100,000 jobs due to furloughs or lay-offs.
But you're not living under a rock - you know that pandemic times are hard and that the arts have been getting us through this moment. You've probably spent some time in the last few months finding comfort in the arts, bingeing the latest film and TV, attending Zoom performances, or otherwise enjoying online the fruit of artistic labor that you would normally have experienced in-person. We're asking you to show appreciation to the artists that are doing hard work to keep us entertained, engaged, and inspired.
How We're Trying to Help (The Good News)
Since lockdowns in the U.S. began in March, Fractured Atlas has been committed to providing our artists with resources to weather this storm. (You won't need to look too hard on our blog to find some examples.) We also provide services in support of their fundraising efforts, whether it's helping with grant applications or crowdfunding campaigns.
We've been exploring other means of assisting the artists and arts organizations that we serve and we're finally ready to try out a new idea: hosting a virtual telethon to give artists a platform to make a fundraising pitch with a larger reach. Our mission is to support artists to build a more vibrant arts ecosystem. With this virtual telethon, we are sharing our platform with members of our artist community to help them reach a wider audience.
To that end, we're producing our first Ignite the Arts Livestream on Tuesday, July 21st from 5-7:30pm Eastern Time. Twenty-three artists from across the country will have five minutes to share their work and ask for your support. The telethon will feature choreographers, filmmakers, musicians, app developers, photographers, theater groups, and more. Instructions for making a donation will be provided and the event will be streamed live on both Facebook and YouTube.
Like, subscribe, or RSVP for the event to stay in the loop. If you're not free on the 21st, this event will be made available for viewing in bite-sized chunks on our YouTube channel at a later date.
Ignite the Arts Livestream and Beyond
It's not all doom and gloom! We hope this event will be a light, fun way for these artists to get the word out about what they do and find new supporters. If you have the means, this is an opportunity for you to say thank you for the role that the arts may have played in keeping you sane during the lockdown.
Fortunately, you can take advantage of an expanded charitable tax deduction regardless of your income level, so please consider making a tax-deductible donation (or two!) in support of these artists and arts organizations.
It's also our great hope that this event will be the first of many. For those of you interested in being featured on a future telethon:
Ignite the Arts Telethon Lineup
Here are the amazing artists and organizations who will be participating in our first telethon on the 21st. We hope you'll tune in for as much of the event as possible. If your time is limited, you'll find the approximate times when you can expect to see the participants share their work.
5:00-5:30pm
FollowLeadLOVE with Brian Rubiano
This documentary is about the journey and dance partnership of Abdiel Jacobsen, a former principal dancer of Martha Graham, and Kristine Bendul, a 46 year old ballroom dance newbie, bonded by their aspirations of ushering an evolution and a new era of inclusiveness, diversity, acceptance, female empowerment and gender equality/fluidity in the world of ballroom competition.
40 Years of Virtues with Robbi Kumalo
The way that we deal with COVID-19 has a lot to do with our inner child being brave and courageous, loving and inclusive, confident and generous. Actress and musician Robbi Kumalo will share a story for children of all ages about being kind.
Intertwining Arts with Elina Akselrud and Anna Prydatko
Find out more about the upcoming cinematic release of the latest Intertwining Arts project: "TRANSIENCE - painting after Scriabin and Vine," which involves a piano performance by musician Elina Akselrud and the simultaneous creation of a painting by a visual artist Anna Prydatko.
Combining her raw passionate voice, intense rhythmic guitar, penetrating lyrics and spoken word, Licity Collins creates music and shows that are unique, immersive and memorable experiences that will change your life—lighting a fire in the part of you that is fearless too.
Vocal Voyages with Courteney Lynn Wilds
Take a musical journey with multi-hyphenate artist (actor, director, opera singer, producer) Courteney Lynn Wilds, who will introduce us to her one-woman show, which encompasses six genres of music.
5:30-6:00pm
Cross That River with Allan Harris
Award-winning jazz vocalist Allan Harris will present several songs from Cross That River, his Black Cowboy musical for which he received a Chamber Music America Residency Grant. Check out our recent interview with Allan and Pat Harris!
Lost Synagogues with Andrea Strongwater
New York artist Andrea Strongwater shares original paintings that depict 83 synagogues from across Europe destroyed before and during WWII and her goal to publish these in a book in collaboration with The Jewish Publications Society and University of Nebraska Press.
Nhan Ho Project with Nhan Ho
Find out more about this Sacramento-based dance company with founder and artistic director Nhan Ho, a choreographer, dancer, teacher, director, and mentor, most known for his fusion of dance styles and movements.
Rightfully Sewn with Godfrey Riddle
Rightfully Sewn is an innovative organization that creates jobs and opportunities through the business of fashion. They host a Seamstress Training Program for individuals with barriers to employment and incubate fashion designers through workshops, events, and small batch garment production. In response to COVID-19, they have pivoted to ethically sew and donate 40,000 non-medical grade fabric masks to area hospitals for healthcare workers.
Tres Brujas Productions with Katie Kopajtic and Monica Robles
Take a tour of the Tres Brujas Productions "studio" and find out about their upcoming projects, a theatre piece called "Modern Witches" and a documentary film "Croats."
6:00-6:30pm
The Actual Dance with Sam Simon
The Actual Dance is a one-man show told through the eyes and heart of a husband as he struggles with his worst fears in what everyone expects to be his wife's losing battle to breast cancer. Playwright and performer Sam Simon will present a brief monologue from the play.
The Confined Arts with Leia Squillace and Isaac Scott
The Confined Arts is a multidisciplinary organization that showcases the work of currently and formerly incarcerated artists. They will share a clip from a recent monologue-based video project and highlight a newly launched digital visual art exhibition to demonstrate the variety of ways that we amplify the voices of those who are incarcerated, even despite the additional restrictions to artistic creation and communication amidst the pandemic.
Hevreh Ensemble with Judith Dansker and Loli Cantor
The Hevreh Ensemble and photographer Loli Kantor are collaborating on an exciting new project that draws on Loli Kantor's work documenting the renewal of Jewish life and culture in East Central Europe. They will share original compositions to be performed by the Hevreh Ensemble in Paris and Munich in 2022.
Pioneers in Skirts with Ashley Maria and Lea-Ann Berst
Find out more about this documentary that asks the question "What does it take for women to succeed in the workplace?" Pioneers in Skirts shares the journeys of women who have made an impact in the workplace; from the women who have paved the way for today's working woman, to the change-makers who have identified issues and aim to create change within our nation, and the unique young women who have taken charge of their future.
Roaring Epiphany Production Company with Rj VerChaud
This is a theater company dedicated to providing educational and performance opportunities to adults with and without disabilities. Join founder Rj VerChaud to sample a performance of their last virtual show, "Hopeful Illustrations from Our Living Rooms."
6:30-7:00pm
Dusky Projects with Wi-Moto Nyoka
Dusky Projects creates horror/sci-fi works for young adult and adult audiences. Writer, performer, and transmedia artist Wi-Moto Nyoka will share about the Black Women Are Scary project, a podcast that showcases up and coming authors of color in the horror and sci-fi genre.
SANDBURG with Jonathan Gillard Daly
Jonathan Gillard Daly is an actor/writer/storyteller and a member of Actors Equity since 1977. He will be performing a segment from his solo show EVENING OF CARL SANDBURG, which was presented recently at the SaraSolo Festival in Sarasota, FL.
Some Holiday with Justin Scarelli and Marina Altschiller
Join Justin Scarelli and Marina Altschiller to hear a sample of Some Holiday, their original musical about three couples facing the responsibilities of parenthood, which had its first stage production in November 2019 and is further being developed for future performances.
The Word is Love with Marika Turano
See a clip from the documentary film The Word Is Love, to hear the stories of the children of incarcerated parents. The Word Is Love will motivate viewers to take action necessary to assist all children impacted by parental incarceration and help them to achieve the promise of their lives.
Tilted Axes: Music for Mobile Electric Guitars with Patrick Grant
Composer-performer Patrick Grant will share the upcoming Tilted Axes music and video project "Touchy Subjects" that's being released in celebration of the Summer Solstice. This new work is a musical meditation on the real phenomenon of "touch starvation" that many are experiencing since the onset of social distancing.
7:00-7:30
The Elephant in the Room with Priyanka Shetty
Priyanka Shetty is an actor, playwright, and solo performer. Her one-woman show 'The Elephant in the Room' was most recently performed at The John F. Kennedy Center for Performing Arts and will make its Fringe Premiere at the Edinburgh Festival Fringe 2021.
The Physical Plant | Queensboro Dance Festival with Karesia Batan
Karesia Batan is a dancer, and founding director of the annual Queensboro Dance Festival based in Queens, NYC. This free summer program presents Queens-based dance companies of diverse cultures and styles, touring the borough of Queens to connect high-quality local dance programming to our shared communities. Due to COVID, the 2020 Queensboro Dance Festival is touring virtually via Instagram, visiting each dance company's home neighborhood.
Poetics with Seth Indigo Carnes
Join media artist Seth Indigo Carnes to find out about the upcoming release of v2.0 of Poetics, his visual poetry app. Get a preview of the app, find out about its context in Seth's past work, and hear about the project's future goals.
---
See you on the livestream!
More posts by Nathan Zebedeo
About Nathan Zebedeo
Nathan Zebedeo is a graduate of NYU's Tisch School of the Arts. In 2011, Nathan made the leap from card-carrying member of Fractured Atlas to an associate on our programs team, which he now co-manages. Prior to joining Fractured Atlas, Nathan helped produce celebrity author events at Barnes & Noble's flagship Union Square location. Outside of work, Nathan directs the occasional play. He enjoys board games, learning languages, and travel.