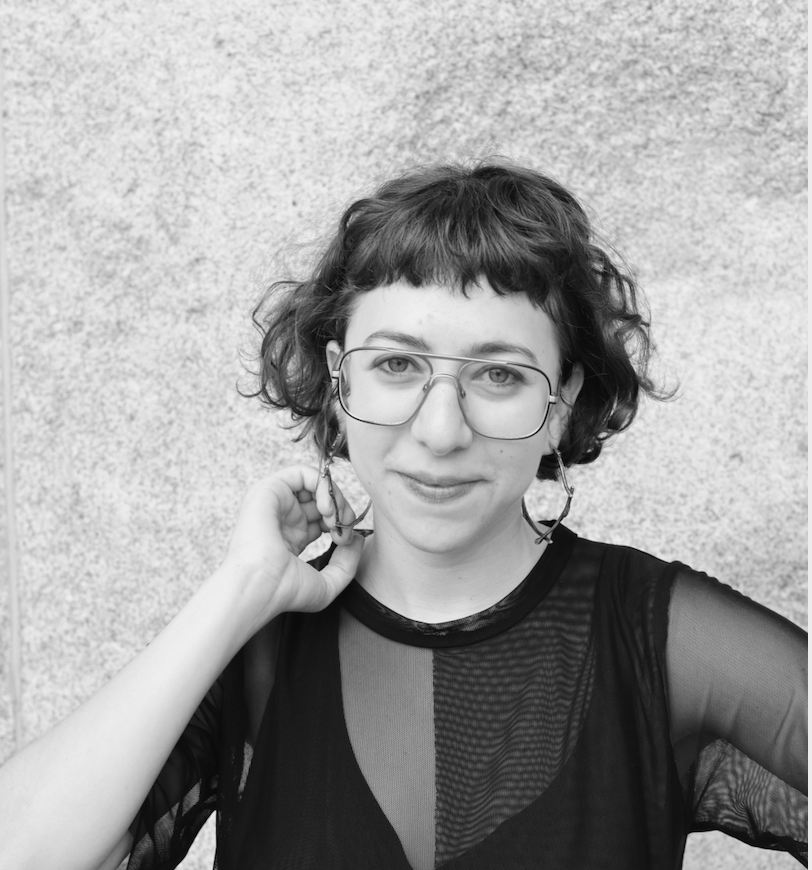 Post by Nina Berman
Member Spotlight: Cross That River
Since 2002, jazz vocalist, guitarist, and songwriter Allan Harris and his wife Pat Harris have been telling the story of Black cowboys in the American West through a musical called "Cross That River." Harlem-based Allan and Pat Harris wrote the book for the musical, and Allan provided the music and lyrics. "Cross That River" follows Blue, a man who escaped slavery and finds a new life as a cowboy.
The Harrises hope to "bring attention to the history of these people of color who helped to settle the West and whose achievements have been deliberately omitted from our history books."
After years in the works, "Cross That River" premiered in New York City in 2017 and has been performed in Nebraska, Colorado, Virginia, and Texas. As Fractured Atlas members for four years, "Cross That River" has been able to use their fiscal sponsorship status to secure tax-deductible donations to support their work.
The Harrises share their passion for telling the story of Black cowboys in the American West, and the long process that it took to turn a childhood passion and a historical legacy into a fully-fledged musical.
Tell us about your work. What inspired it and how do you hope it will impact people?
"Cross That River" is a project that was inspired by Allan's growing up and spending time on his grandfather's farm, with horses and men of color who worked the land. He is an avid horseman and a lover of the West and wanted to tell this story to impact people with the real history of the American West. People of color were actually paid the same as their white counterparts and they worked the cattle trails to bring cattle to the trains that went back East. They helped to replenish the food sources after the Civil War. There were many heroes who have been forgotten and we wanted to bring attention to how important it is for us as a people to know of their contributions.
Allan Harris comes from a very musically-dominated background. He grew up between Brooklyn and Harlem where his mother was a classical pianist and was in the first graduating class of the School of the Performing Arts (one of the first Black students to be admitted.) Her best friend, Arthur Mitchell, [was] the founder of the Dance Theater of Harlem. His aunt, Theodosia, was a trained opera singer who turned to the blues and was produced by the great Black music producer Clarence Williams. Williams was Bessie Smith's manager and he took Allan's aunt Theodosia under his wing and became one of the family. His other aunt was the owner of Kate's Home Cooking in Harlem where she fed all the stars at the Apollo. Sundays were spent at the matinees and then later at his aunt's diner where the Apollo musicians and celebrities spent many hours before and after shows.
Allan had a grandfather who owned a 600-acre farm in western Pennsylvania. One day, his grandfather just showed up at his home in Brooklyn and requested that Allan come to Pennsylvania and stay with him during the summers. When he told Allan that he had horses, that was all he needed. From that point until now, the passion of working with horses and studying about the West became a focal point of Allan's life. The family eventually moved to Pennsylvania on the ranch and Allan continued to study, play guitar, and ride horses to school. He eventually joined a country/rock band called The Vaqueros who used a backdrop of a Black cowboy on stage.
Describe the process you've taken to bring your project to life. What's been involved?
We have been working on this project since 2002, and it has grown in ways we could not have anticipated.
Allan and Pat met in 1974 at California University in western Pennsylvania. We got married in 1977 and have been together since. We have always worked together, albeit not always in the same ways. Allan was a musician, and Pat was studying to be a dancer.
Pat became Allan's full-time manager in 1997 and, while we were on a trip to Aspen, Allan heard a new album by Dolly Parton called "Little Sparrow." On that album, she did a jazz standard by Cole Porter entitled "I Get A Kick Out of You." This resonated with him because he had been trying to integrate his passion for jazz with his love of country bluegrass and the blues. At that time, the jazz industry was not very open to the idea but he came home from that Aspen trip and wrote the first 10 songs for "Cross That River" the album.
As Pat listened to those songs as he wrote and performed them for me, she began to feel that this could be a musical. So we embarked upon creating a story around the songs he had written.
Allan would perform vignettes in peoples' homes where we could see their reactions to the story. Even though they knew nothing about Black cowboys, they were fascinated by the story and the music. So we began a series of house parties across the country to raise money to finish the recording. When we began, it was Allan and three musicians. As we developed the story and worked with different directors, the cast grew. It is now a cast of nine with five musicians and four singers. Along with the musical, Allan started writing a novel that delves into the story with a lot more background and detail. We are working together now to finish that as well.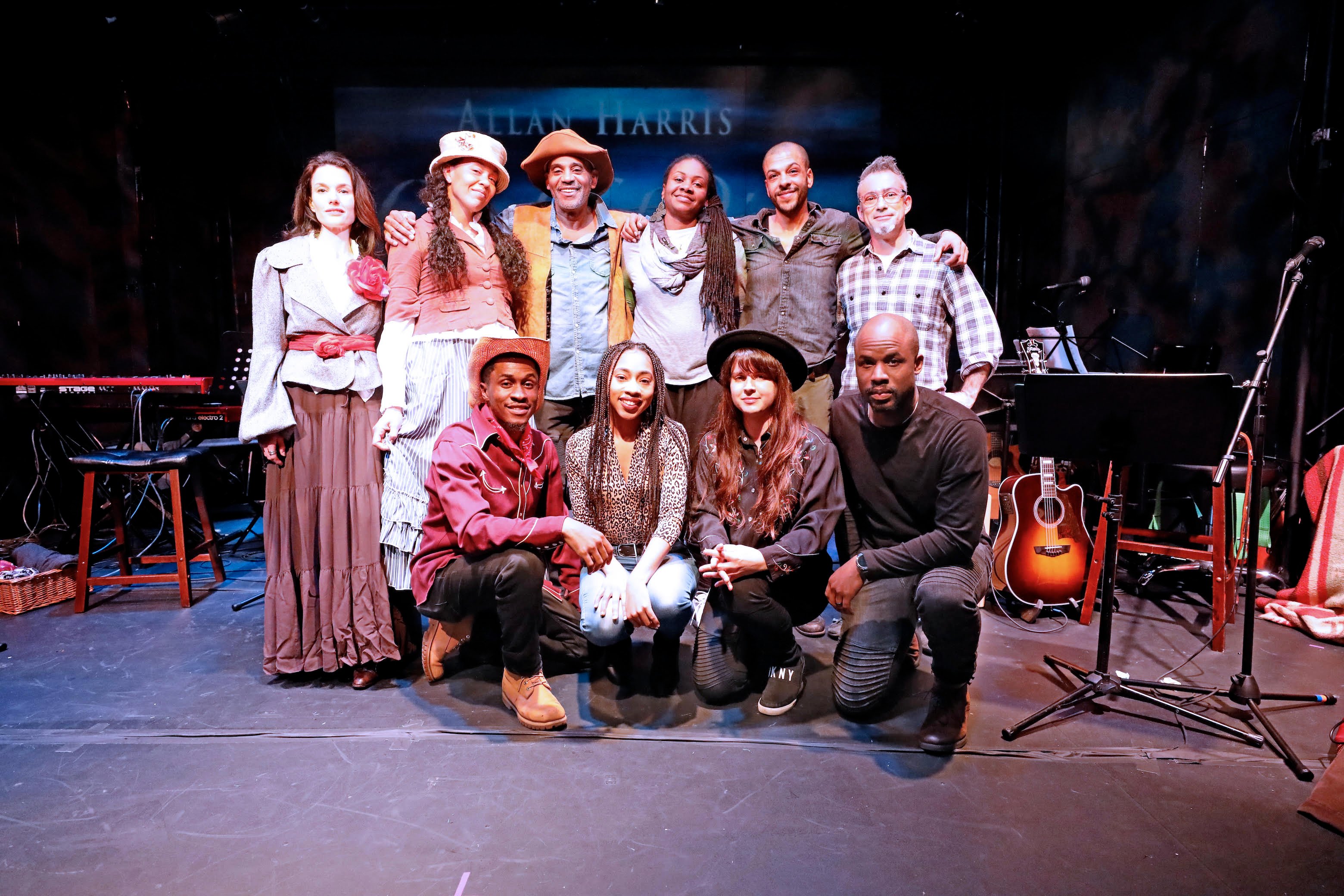 We had both studied the history of the Black West, and we met and were mentored by William Loren Katz, the author of "The Black West." We went to Denver to study at the Black American West Museum, and to San Angelo, TX the home of the first Buffalo Soldier where we became friends with a Texas rancher named Vic Choate who has become our consultant about life on a ranch. When the city of San Angelo, TX heard about this story, the cultural department raised $12,000 to bring it to the Fort Concho horse stables where the original Buffalo Soldiers were stationed. Descendants of the original Buffalo Soldiers marched during the performance that night and brought tears to all of our eyes. The show at that point was basically a concert with some narration. We applied for a Chamber Music America Residency Grant and that enabled us to take the show to 12 Harlem schools. From there we booked it at the Kennedy Center where it debuted for their first (and only) country music festival. We also were invited to perform it for their Digital Learning program where schools across that nation watched and were able to interact and ask questions. That version of the show is on the Kennedy Center's website as an educational tool.
When the Aspen Writers Foundation [now Aspen Words] scheduled a Western Writers conference in Aspen, we applied and we were invited to bring "Cross That River" (the concert version) there for a performance and interview about the Black West. The city of Oklahoma licensed 3 songs from "Cross That River" to teach about Black history in that state.
We were working on tightening up the storyline when we became aware of the New York Musical Theater Festival. We sent in our application and it was selected as one of the shows to be performed for a six-night run in repertoire. There, we worked with famed dancer Donna McKechnie who we asked to choreograph the show. Working at the Eugene O'Neill Theater Center was a great experience; we were able to spend 10 days working on it with a full cast. After that, we applied for a workshop at Stephen Schwartz's ASCAP Musical Theater Workshop and ["Cross That River"] was selected as one of three shows to be performed at the Lied Center in Lincoln, Nebraska. There we sat in the audience with three Broadway producers and watched a performance for the first time without Allan being the lead. We learned a lot from that process!
After so many workshops, we felt we were losing the storyline with too much outside input. So we took some time off to let it marinate.
Then, while working as a co-producer on another show called Cafe Society Swing, Allan met with the artistic director of 59E59 Theaters and pitched it to him. He loved the concept and booked it as his last show at the theater before he retired. We were there for a 5-week run in 2017.
Because of the experience of that 5-week performance and working with a new director and a crew we really enjoyed, we wanted to focus on getting it up on its feet again. As you can imagine with a 9 [person] cast, it is quite expensive to do so. But during 2019 and 2020 we were able to showcase excerpts of the show, and in January of 2020 we ended up performing at the Faison Firehouse Theater in Harlem.
The New York Times sent a reporter to interview us about the show and it got a full page in the weekend edition. That brought us a lot of attention and from there we booked it at four venues, The Lone Tree Arts Center in Colorado, Zeider's American Dream Theater in Norfolk, Virginia and the San Angelo PAC in Texas with a final two-night performance back at Faison Firehouse Theater.
Then coronavirus hit and we've had to wait it out.
How do you see the relationship between art and social change? How does your work fit within that?
"Cross That River" reminds people that we built this country together and that people of color deserve respect and appreciation for what they have contributed. We want to see our youth inspired by our history, not depressed by it.
"Cross That River" opened in 2017. What does the long lifespan for an independent musical look like?
In 2017, we did a 5-week run at 59E59 Theater and this yaer we just finished doing 3 nights in Harlem at the historical Faison Firehouse Theater for which we received full-page coverage in the New York Times and a nice feature on both NBC-NY and CBS-NY. This show then went to Colorado, Virginia, and Texas in January 2020. Because of coronavirus, we must now wait until 2021-22 to tour, but that is the plan and this show can go on for as long as it is popular.
Unfortunately the world has not changed that much since we began working on this story in terms of racism and history. But the recent demonstrations have awakened hope for a change and we think that "Cross That River" is a way to express the hopes and dreams of people of color now and historically.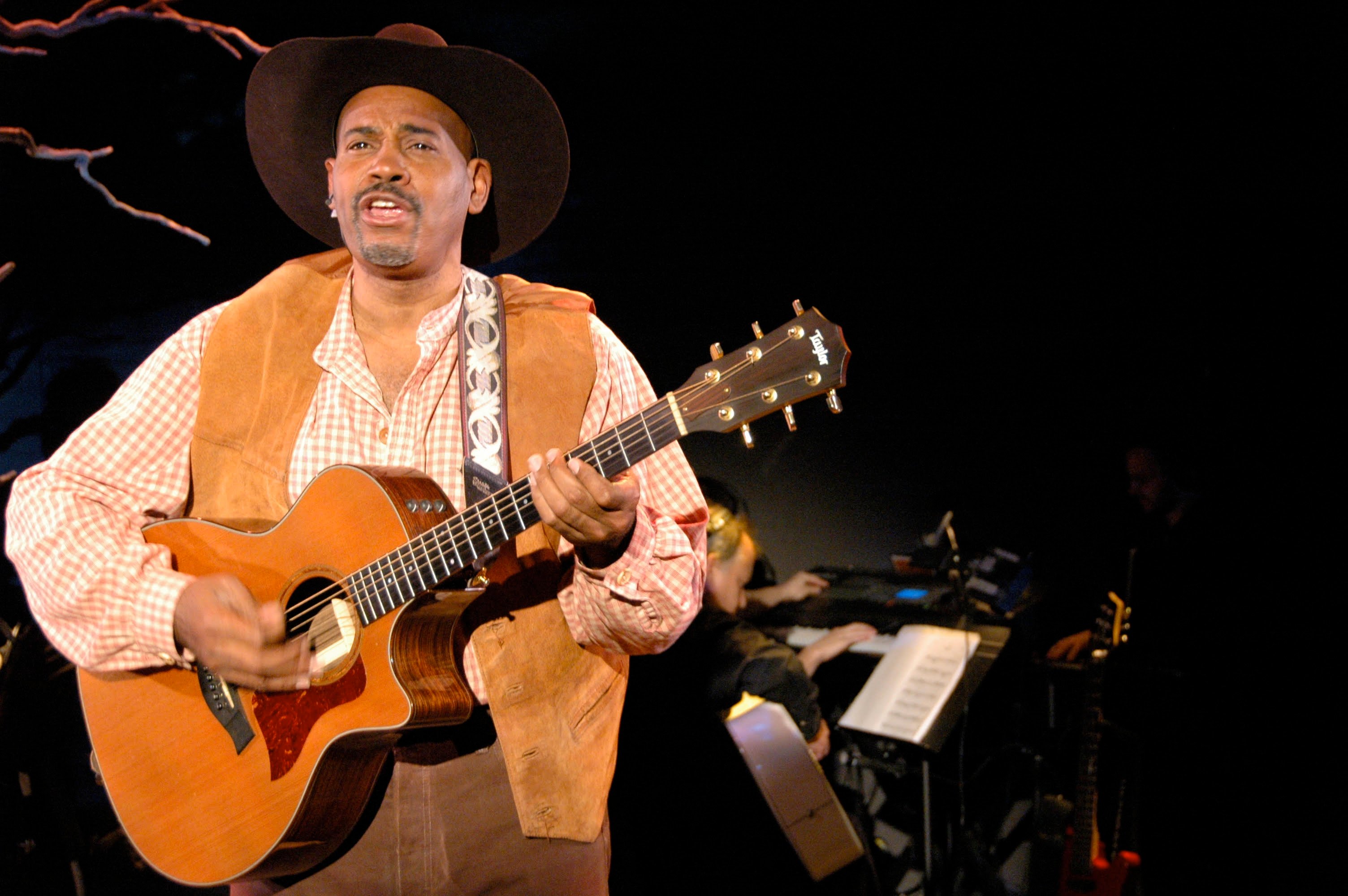 Black cowboys are having a renaissance, starting back last summer with Lil Nas X and again now with new attention on the Compton Cowboys protesting police violence. Why is this such a resonant topic for you personally and what do you think it is about it that resonates with the culture more broadly?
It resonates with [Allan] personally because it is a source of pride in being American. Most of our history of African Americans is about slavery, and jobs that nobody else wanted. Around the world the US is depicted by the iconic image of the cowboy, and we as Black men have been written out of that. Young Black men and women should know that the image [of a Black cowboy] is a reflection of their ancestors and a source of pride.
What have been your biggest challenges with this project or with your work?
Our biggest challenges are getting financed and finding the right producer.
For the uninitiated, being a producer is a big job and frankly one that Pat did not anticipate taking on. But what Pat discovered is that—while we were in the planning stages of our first run—she was the only one who could take it on. Basically, no one else wanted the job. A producer carries the burden of raising the money, making sure everyone works together well and hires and fires people. From finding the right set designer and lighting designer, to working with a director who's amenable to the story you want to tell, the producer keeps it all together.
Finding backers, working with cast and crew, communicating, paying everyone, keeping records, working with the box office, the press, the artistic director, the ushers, the actors, the musicians; that is the job of a good producer.
What has been most useful to you about your Fractured Atlas membership?
That people can contribute and use this as a tax write off. It has helped a great deal.
What advice do you have for other artists or organizations using Fractured Atlas services. How can they get the most out of it?
Make sure you keep your friends and fans close so that you have people to turn to when you are trying to fundraise.
What's on the horizon for "Cross That River" and your other projects?
"Cross That River", the novel will be finished soon. We anticipate it will be finished mid-September. We are working on a new podcast called the Pallan Chronicles. We are hoping to be ready by late August or early September. The podcast will most likely be on Spotify.
Allan has a new album dropping next year about growing up in Harlem called Kate's Soulfood and is working on developing a tour called Harlem After Dark, an Uptown Jazz Party.
---
You can support "Cross That River" through their Fractured Atlas page, follow Allan Harris on Facebook, Twitter, and Instagram.

Learn more about fiscal sponsorship to see if it can help support your creative work.
More posts by Nina Berman
About Nina Berman
Nina Berman lives in New York City and holds an MA in English from Loyola University Chicago. Before joining Fractured Atlas, she covered the publishing industry for an audience of publishers at NetGalley Insights. When she's not interviewing artists or sharing tips for navigating the art world on the Fractured Atlas blog, Nina makes ceramics at Center Point Ceramics Studio, hosts Planet Clambake on Newtown Radio, and is a member of the New Sanctuary Coalition pro-se legal clinic.