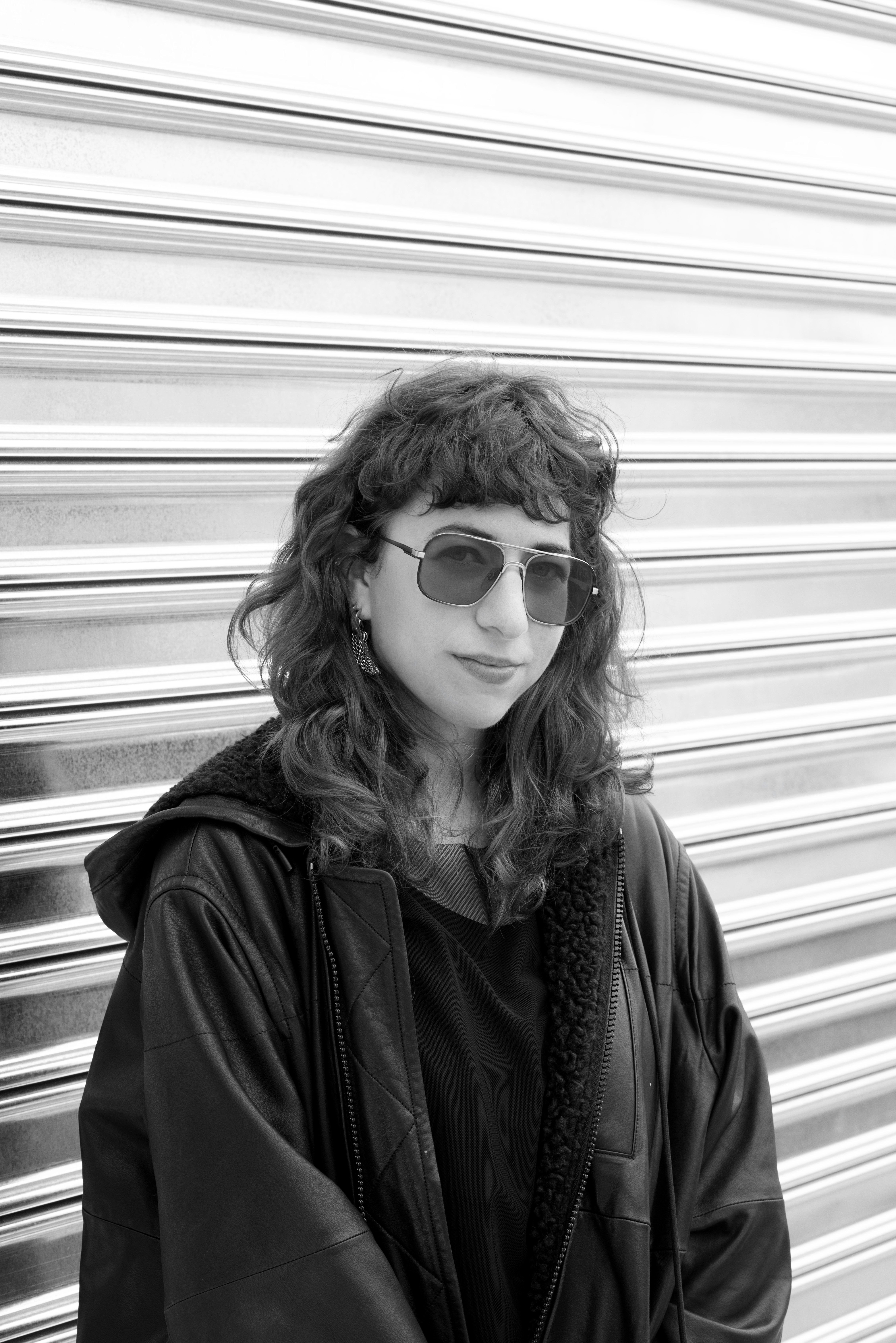 Post by Nina Berman
Upcoming Grant Deadlines and Opportunities (07/7/20)
Every month, Fractured Atlas provides a list of upcoming grant opportunities for artists and arts-based projects so that you can discover more opportunities to get financial support for your work. As a fiscal sponsor of 4000+ artistic projects, we provide access to grants for artists in every discipline.
If you are new to grant-seeking, check out our introduction to grants and our grants webinar. If you're not already fiscally-sponsored, fiscal sponsorship can give you access to a wider pool of grant opportunities. Learn more about our fiscal sponsorship program here. If you are fiscally-sponsored, be sure to review our grant application process as you apply for these grants or any others.
Here are the upcoming opportunities for August 2020:

The Black Creative Endeavors Grant is an active studio initiative from Something Special Studios. They are committing $15,000 in funding to Black-led initiatives: $3,000 will be disbursed to five creators to support their creative endeavors. This includes but is not limited to, projects or initiatives in design, architecture, fashion, music, visual arts, community arts, writing, photography, and film or other. In addition, they are offering our resources and services to grant recipients, if desired. Grant submissions are open to US and international candidates.
Geographic Focus
Global
Deadline
July 31, 2020
---

The National Arts and Disability Center at UCLA (NADC) has announced the availability of 2020 Arts and Accessibility grants funding in partnership with the California Arts Council. Their statewide program offers financial support and assistance to increase opportunities to engage with the arts by people with disabilities throughout California by providing small but critical grants to individual artists and arts organizations.
Artists may request up to $3,000 for activities that advance their creative work and careers, including the creation of new work. Artist grants are for specific projects that contribute directly to their professional goals and development. Applications are encouraged from California-based artists with disabilities in all artistic disciplines. This grant is intended to support the employment and careers of California artists with all types of disabilities, including but not limited to artists with a physical disability, visual disability, hard of hearing or deaf, developmental disability, learning disability, mental illness or chronic illness.
California-based arts organizations may request up to $5,000 to support the inclusion of artists with disabilities in arts programming through the provision of accommodations or to increase the attendance and enhance the experience for audiences with disabilities.
Geographic Focus
California
Deadline
July 31, 2020
---

The School of Arts & Culture at the Mexican Heritage Plaza (SOAC), an administering organization of the California Arts Council, with support from the James Irvine Foundation is supporting a statewide pilot program will match 10 arts administrators of color with an arts and culture organization dedicated to equity and community engagement for a nine- to 12-month fellowship.
The California Arts Council Administrators of Color Fellowship program was initiated by the California Arts Council with the goal of uplifting an inclusive workforce and supporting the vibrancy of organizations that create and preserve the cultural identities of all California communities.
Geographic Focus
California
Deadline
July 31, 2020
---

The Art and Change Grant (ACG) provides project-based grants of up to $2,500 to women and trans artists in Greater Philadelphia to fund art for social change projects. They encourage applications from a woman and trans artist who have an art for social change project or opportunity that impacts a larger group, audience, or community, have financial need and limited or no access to other financial resources, have a project supported by or in collaboration with a Change Partner (a person, organization, or business that is a part of the project in some way) and live in Greater Philadelphia: Bucks, Camden, Chester, Delaware, Montgomery, or Philadelphia County.
Geographic Focus
Philadelphia, PA
Deadline
August 1, 2020
---

Each summer Halstead awards a grant to a new jewelry designer working primarily in silver. The grant consists of $7,500 in start-up capital and $1,000 in merchandise. The health of the jewelry industry depends on the continuous flow of new talent and design creativity. It is critical that new artists also hone their business skills in order to effectively manage their small businesses in today's global market.
Geographic Focus
United States

Deadline
August 1, 2020
---

In an effort to sustain Black women's contributions in the art industry during the COVID-19, TILA Studios has launched a recurring monthly fund beginning at $1,000 to support Black women artists nationwide. The fund supports Black women who have experienced a stalled gig or paid creative job opportunity, income loss from a day job, or a stipend from an ongoing art project. The goal is to help off-set bills, studio rent, mortgage, child-care, impacted creative projects or income streams.
Geographic Focus
United States
Deadline
August 1, 2020

---

Administered by the Seattle Art Museum, the annual Betty Bowen Award honors a Northwest artist for their original, exceptional, and compelling work. The winner is awarded an unrestricted cash prize of $15,000, and a selection of their works is shown at the Seattle Art Museum in the spring of 2021. In addition, up to two Special Recognition Awards in the amount of $2,500 are often granted at the discretion of the Betty Bowen Committee. The award is open to visual artists in all media working in Washington, Oregon, or Idaho. Artists of diverse backgrounds are encouraged to apply.
Geographic Focus
Washington, Oregon, Idaho
Deadline
August 1, 2020
---

PEN America will recognize literary works of nonfiction that use oral history to illuminate an event, individual, place, or movement. They will confer two PEN/Jean Stein Grants for Literary Oral History with increased cash prizes of $15,000 each. Submitted projects must be the work of a single individual, writing in English. It must be an unpublished work-in-progress, and oral history must be a significant component of the project and its research.
Geographic Focus
United States

Deadline
August 1, 2020
---

The Annual International Representational Exhibition, hosted by the Federation of Canadian Artists in Vancouver is an international juried competition in representational artistic excellence. Cash prizes are awarded for the top three artists and each exhibiting artist is also featured in a print exhibition catalogue. They accept work in acrylic, graphite, ink, mixed media, oil, pastel, pen, pencil, water media, and hand-pulled prints. All work must be two-dimensional. Unfortunately, they cannot accept photography, digital photography, digital prints, digital arts, posters, pyrography, giclée, mechanical reproductions, or other works that rely heavily on mechanical reproductions.
Geographic Focus
Global
Deadline
August 4, 2020

---

The F. R. Bigelow Foundation considers grant applications from nonprofit organizations and public entities fostering a vibrant East Metro region and seeking to achieve racially and economically equitable outcomes in the areas of arts and culture, economic & community development, education and youth development, health, housing and human services. They seek to strengthen the arts and culture sector to serve all individuals and all communities across the region by supporting capacity building, capital projects and community programs. Their current grant opportunities include general operating support and project support. They will also consider second- and third-year program grants for current grantees. Grants can be made to 501(c)3 organizations as well as fiscally sponsored organizations.
Geographic Focus
St. Paul, MN
Deadline
August 4, 2020

---

The New Hampshire State Council on the Arts recognizes the importance of the creative workforce to New Hampshire's economy. Artist Entrepreneurial Grants support opportunities that will benefit artists' careers and small businesses, including the development of business skills, participation in programs to raise the level and quality of their art, and participation in programs that will bring their art to the widest possible markets. Funding requests may be made for $250 -$1,000. The grant is available to individual professional New Hampshire artists, 18 years of age or over, who devote a majority of their time to practicing, performing and/or teaching an arts discipline. Applicants must also have been New Hampshire residents for at least one full year and still be residents at the time grants are awarded.

Geographic Focus
New Hampshire
Deadline
August 7, 2020
---

The Poetry Project's Emerge-Surface-Be fellowship program (made possible with funds from the Jerome Foundation) formalizes the relationship-centered pedagogical model while providing a unique opportunity to support and uplift emerging NYC-based poets. Fellows are selected by and paired with their own poet mentors, who then work together over the course of nine months to support the Fellow in developing their craft; to explore publication and performance opportunities, and to reflect on the professional and community-based dimensions of a writing life. Ideal Fellows will have a project they are working on or want to embark upon, and feel that they would benefit from guidance and support. Each Fellow will receive an award of $2,500.
In addition to receiving the honorarium and working one-on-one with their mentors, Fellowship also includes access to all Poetry Project events (free workshops, free readings, free publications); participating in the Annual New Year's Day Marathon Reading; and contributing to The Poetry Project's journal, The Recluse. As a culminating event, Fellows read in The Poetry Project's Monday Night or Friday Night Reading Series with introductions made by their mentors. Fellows will be invited to attend gatherings with the Project staff, as well as the other Fellows and mentors. Poetry Project staff and mentors will also work with each Fellow to find other unique opportunities for deepening, sharing, and connecting their poetry to specific goals the Fellows might have.
Applicants that have achieved some measure of local, regional, or national professional recognition will be judged favorably, as will applicants who have been published or had work presented in recognized publications and venues. However, the most important criterion is that an applicant's work shows potential. The Poetry Project embraces diversity in the broadest sense of the word. This principle is reflected in the choice of mentor poets and will be reflected in the selection of Fellows.
Geographic Focus
New York City, NY
Deadline
August 16, 2020

---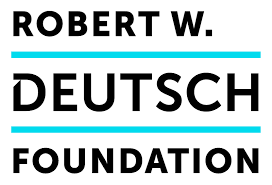 The Robert W. Deutsch Foundation provides up to $15,000 project-based support for individual artists through Rubys Artist Grants. The goal of the program is to provide meaningful support to individual artists to allow for the creation of new work. The Rubys supports the notion of risk-taking (in practice, content, process, and/or outcome) and equally values artistic integrity, strong ideas, feasibility, and communal meaning. The program is open to artists at any stage of their career and favors projects that have significant creative work left to accomplish.
Geographic Focus
Baltimore, MD

Deadline
August 16, 2020
---

The Propeller Fund is adapting its annual project-based re-granting program to focus on providing short-term financial support to artists who are impacted by the COVID-19 pandemic. Open to artists in the Chicagoland area with a practice grounded in the visual arts, Propeller Impact Fund will distribute $500 unrestricted, one-time grants.
Funded through the generosity of The Andy Warhol Foundation for the Visual Arts and co-administered by Threewalls and Gallery 400, the Propeller IMPACT Fund welcomes all eligible artists to apply, with priority consideration for communities that are impacted disproportionately including ALAANA artists (African descendent, Latinx, Arab, Asian, Native American), d/Deaf and disabled artists, LGBTQ2SIA+ artists, and gender non-conforming and non-binary artists. The selection process will be done via lottery, with priority considerations taken into account.
Applicants must be individual artists grounded in the visual arts who can demonstrate activity in their artistic discipline over the past three years, and who can express how they have been impacted by COVID-19. The fund cannot accept applicants who are enrolled in a degree program, who have retained full-time jobs, or who received a Propeller grant in November 2019.
Geographic Focus
Illinois
Deadline
August 27, 2020
More posts by Nina Berman
About Nina Berman
Nina Berman is an arts industry worker and ceramicist based in New York City, currently working as Associate Director, Communications and Content at Fractured Atlas. She holds an MA in English from Loyola University Chicago. At Fractured Atlas, she shares tips and strategies for navigating the art world, interviews artists, and writes about creating a more equitable arts ecosystem. Before joining Fractured Atlas, she covered the book publishing industry for an audience of publishers at NetGalley. When she's not writing, she's making ceramics at Centerpoint Ceramics in Brooklyn.