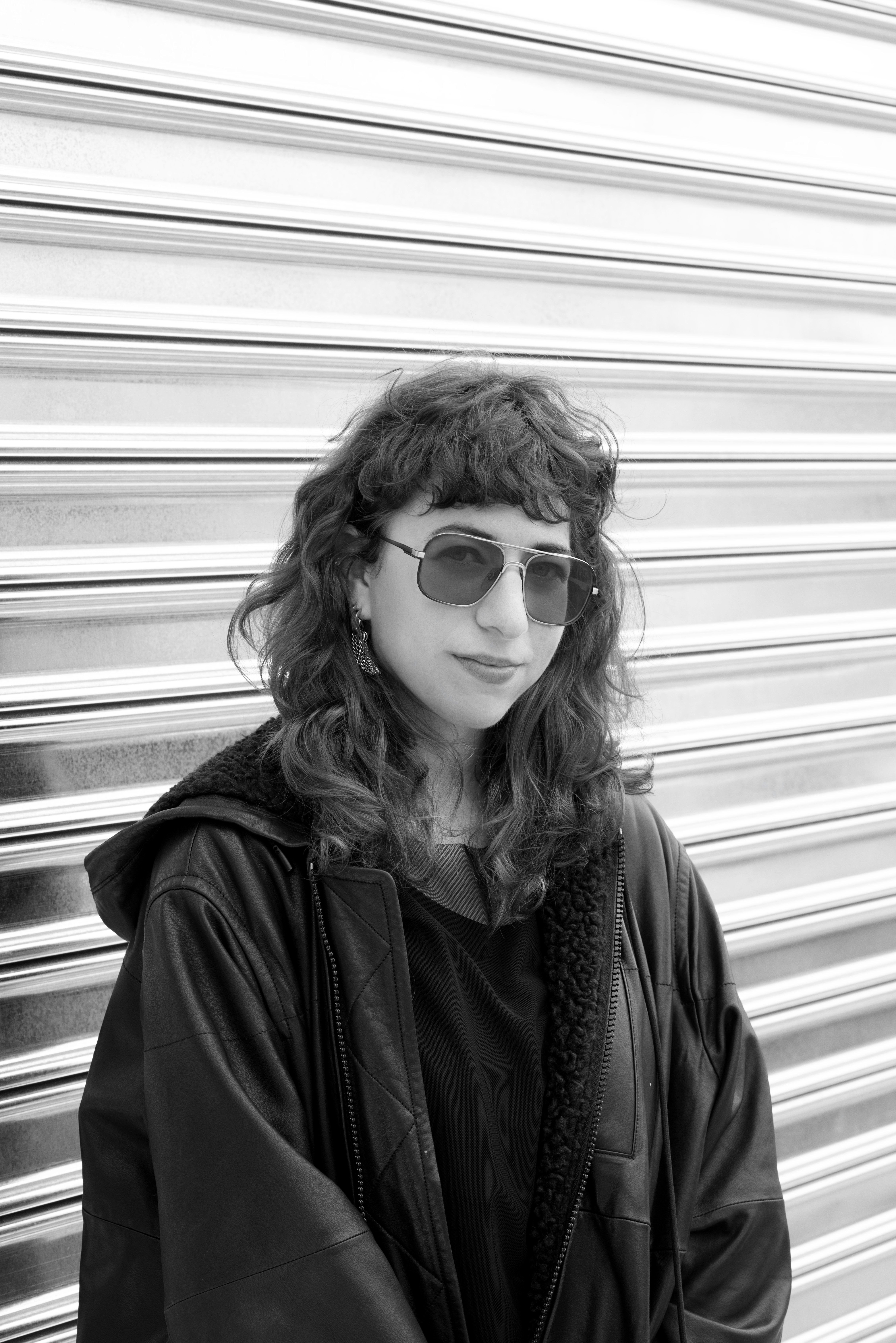 Post by Nina Berman
Worker Dignity in the Arts: Lessons From Caroline Woolard
The COVID-19 pandemic is shaking the structure of the arts world in an incredibly painful way. People have lost their livelihoods. Institutions (especially the smaller, independent ones) face uncertain futures, and nobody knows what the future holds. Fractured Atlas recognizes the magnitude of loss, grief, and uncertainty that artists and the arts sector as a whole is feeling right now. We also recognize that there is an opportunity for us to build new, more equitable structures.
To amplify the work of other leaders in the arts, social justice, and nonprofit worlds, the Fractured Atlas team members behind Work. Shouldn't. Suck. have been livestreaming interviews with creative and dynamic thinkers across creative disciplines to help us think through how we can build ourselves a better future.
Since March 30, they have been hosting daily conversations. On April 22, Fractured Atlas Chief Operating Officer Tim Cynova and Chief External Relations Officer Lauren Ruffin spoke with Caroline Woolard.
In her own words, Woolard is "an artist who believes in economic justice." She puts it, "What that means specifically is that I have skills with graphic design and new media and sculpture, and I can contribute that to existing work for workplace dignity, for example, worker cooperatives; affordable housing, for example, community land trusts; or any mutual aid network that needs a way to think about visibility, nuance, and speaking without words, visually."
Because we know that this moment requires us to think deeply and broadly about the future of the arts, and create new visions of economic systems, we're excerpting some of Caroline Woolard's interview on the Work. Shouldn't. Suck. livestream.
In this interview, Woolard encourages artists, organizations, and collectives to adopt a worker dignity framework, to consider a co-op model of working, and shares resources to guide new economic modes. Woolard gives a framework for thinking about how to honor one another's humanity and dignity with the way that we organize our working lives, political lives, and creative lives, and the points of intersection between them. However it is that we emerge into the next unknown phase of the future, we hope that the arts sector and the nonprofit sector truly focus on what Woolard calls worker dignity.
Below is an excerpt of her conversation with Lauren Ruffin and Tim Cynova, edited for clarity and length. You can also listen to full episode:
People are seeing the reality of the professed mission of an organization or a business and the reality of their practice under stress. And I think this is where the truth of our values comes out.
You can see so many institutions having to make the hard decision about which aspects of their organization or business they're going to keep. And it turns out, most of the time it's not the people.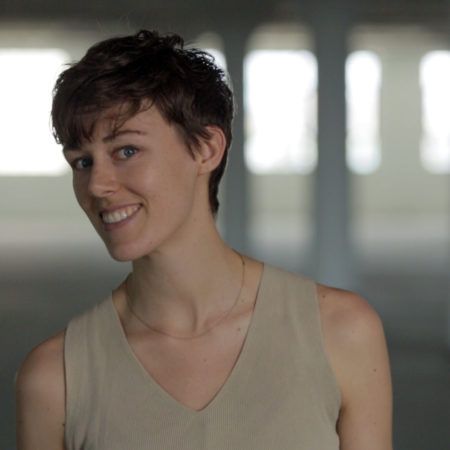 I know if you're a leader and you have to make these decisions right now, it is not easy. It's incredibly challenging. The whole thing might be going under.
What I mean by "worker dignity," and what's possible in a worker cooperative, is a collective conversation about how to place people before profit, and also potentially before some of the infrastructure that tends to take precedent over people's livelihoods.
In a situation that would be about the dignity of workers, you would think about what healthcare and healing needs everyone in your workplace needs right now, maybe before you'd go on to the next program, to the next online translation of an in-person experience.
In a worker cooperative, because every worker has a vote or a say in the decisions that are made, at different levels, depending on the cooperative structure, you could have a very frank conversation about this. And a lot of co-ops are doing that right now, especially because there's decreased revenue.
Because a lot of artists get into this work, connecting to community and speaking without words...We all get into this work, I'd say, on some level, because we believe that we should be in control of our labor, that we want to determine when we're clocking in and when we're clocking out. Which, as a caveat, I'd say is true of all people, but it gets to be romanticized and projected as a sense of subjectivity or way of being for artists.
So anyway, let's say the artist gets to claim when they work. And if this is the case, then the artist should imagine that they could pool their resources with other artists in order to determine when they work and also to create a livelihood together.
For example, good friends of mine in New York run a filmmaking collective and cooperative called Meerkat Media. And what it means is that they're able to work together as really great filmmakers, and not have their day job on the one hand, which doesn't respect them, and their artistic career on the other hand, which maybe happens late at night. They get to be together all day producing films for groups that are aligned with their values, and the surplus money they make goes into a collective pool that they can use for their independent projects. And they're able to do things like buy $50,000 cameras together, have a health insurance fund, think about maternity leave, and really be clear with one another about what happens at scale when you work together.
Artists often want to have all of their time in their studio or determine their work alone, but actually that is not possible, and it's a far worse life at the scale of one person, I would say, than if you can find a livelihood in collectivity with other arts workers.
Now, of course, not every field will allow that, but in filmmaking it's possible. In new media it's possible. And you can be creative about what's possible in this context we're in right now.
The New Economy Coalition is often putting out a lot of great resources. I'd also look at The People's Forum in New York City. And personally I've been involved in the Cooperative Economics Alliance of New York, CEANYC.
Find your local worker cooperative. Just Google "worker cooperative" in your neighborhood, and then see who's running it and contact them, either through social media or phone, and find out who supports them. Because usually there's a credit union that supports them, there's a land trust, there's affordable housing, and all of these things are networked together. It just takes a few people to introduce you to the larger network that is supporting the effort.
I think the hardest thing in this moment is to find other people who can talk to you about what to do beyond crisis management, whether that means healing yourself or the person you care about or saving your business or organization. And I think if each of us can find a moment to really step back and do enough healing practices to recognize if we have the privilege of health and connection right now, to think holistically so that we go way beyond just getting through and returning to normal, whatever that was.
And finding other people to talk to, like this conversation, where we can brainstorm a future that we actually want despite all of the enormous structural violence and challenges that we see ahead. This is a moment where things can be invented, and especially if you're 18 or 22, this is your generational moment. Build that platform. And also contact me! This is the time for that mentorship. I got that mentorship when I got out of the 2007 crisis, and that's our job also, to mentor those people who are building this for their generation and ours.
---
Caroline Woolard employs sculpture, immersive installation, and online networks to imagine and enact systems of collaboration and mutual aid. Her work has been commissioned by and exhibited in major national and international museums, including MoMA, the Whitney Museum, and Creative Time. She co-founded barter networks OurGoods.org and TradeSchool.coop (2008-2015), the Study Center for Group Work (since 2016), BFAMFAPhD.com (since 2014), and the NYC Real Estate Investment Cooperative (since 2016). Making and Being, her book about interdisciplinary collaboration, co-authored with Susan Jahoda, was published in the fall of 2019. Follow her work on her website, on Twitter, and on Instagram.

Work. Shouldn't. Suck. is founded and operated by members of the Fractured Atlas team. It provides resources and works with companies and organizations using people-centric organizational design tools for creating diverse, inclusive, and equitable workplaces. They provide free toolkits, host a podcast, and provide other resources. Check out their other livestream interviews.
More posts by Nina Berman
About Nina Berman
Nina Berman is an arts industry worker and ceramicist based in New York City, currently working as Associate Director, Communications and Content at Fractured Atlas. She holds an MA in English from Loyola University Chicago. At Fractured Atlas, she shares tips and strategies for navigating the art world, interviews artists, and writes about creating a more equitable arts ecosystem. Before joining Fractured Atlas, she covered the book publishing industry for an audience of publishers at NetGalley. When she's not writing, she's making ceramics at Centerpoint Ceramics in Brooklyn.