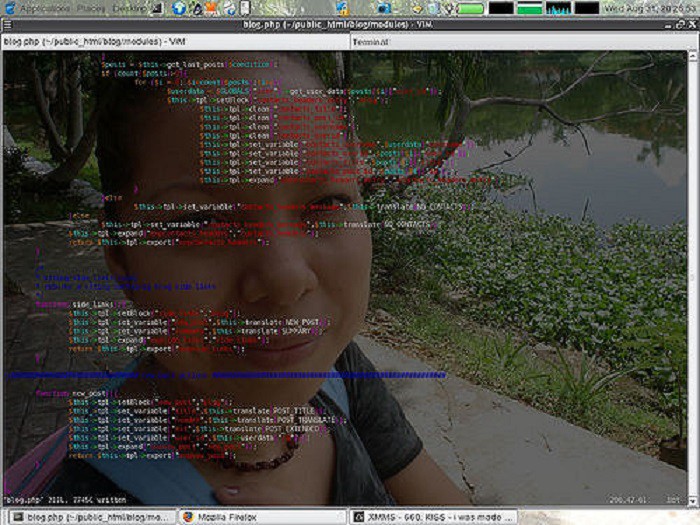 Courtney Duffy, our Robert W. Deutsch Arts & Technology Policy Fellow, is back with the latest edition of Copyright With Courtney. She discusses a new development in the ongoing legal battle between Google and Oracle over the use of the Java programming language, and what it means in the greater conversation about fair use. You can find Courtney on Twitter @cduffy90 and join the conversation using #CopyrightWithCourtney.
A legal battle between Google and Oracle that has been brewing over the last few years is heating up once again. The dispute stems from Google's implementation of 37 Application Program Interfaces (APIs) of the Java programming language in its mobile operating system. In 2010, Oracle purchased the company that created Java and sued Google within the year, arguing that Google was infringing Oracle-owned copyright. This summer, after six years of Oracle v. Google arguments, a California jury determined that Google's use of elements of Java is indeed fair use.
Had the Oracle v. Google jury ruled in Oracle's favor, it would have sanctioned copyright on different ways of using Java, which would lead to a lack of competition and harm consumers. On Wednesday, Oracle officially appealed this loss, bringing the issue back to the forefront.
Copyright exists to promote the public interest in generating new creative works. It is important to avoid eliminating incentives for creators, but copyright law is designed to strike a balance, as well, ensuring an open space of ideas that future creators can build upon. As I wrote in this June blog post on the Google v. Oracle decision, the Federal Circuit's finding that Google's use of these APIs should be subject to copyright is wrong in the first place; the system will break down if only one party can develop systems that conform to APIs.
That said, Fractured Atlas celebrated the June decision, as it protects the ability of developers to develop new products (as they have for decades), and consumers benefit as a result. As an organization, we advocate for open technologies, as well as broad and clear fair use guidelines. The arts industry has a great deal to gain by embracing openness and transparency, as they lead to innovation.
The court's ruling signifies a strong fair use victory, and we hope the same result will emerge in the Oracle appeal. We plan to closely monitor the case — stay tuned!