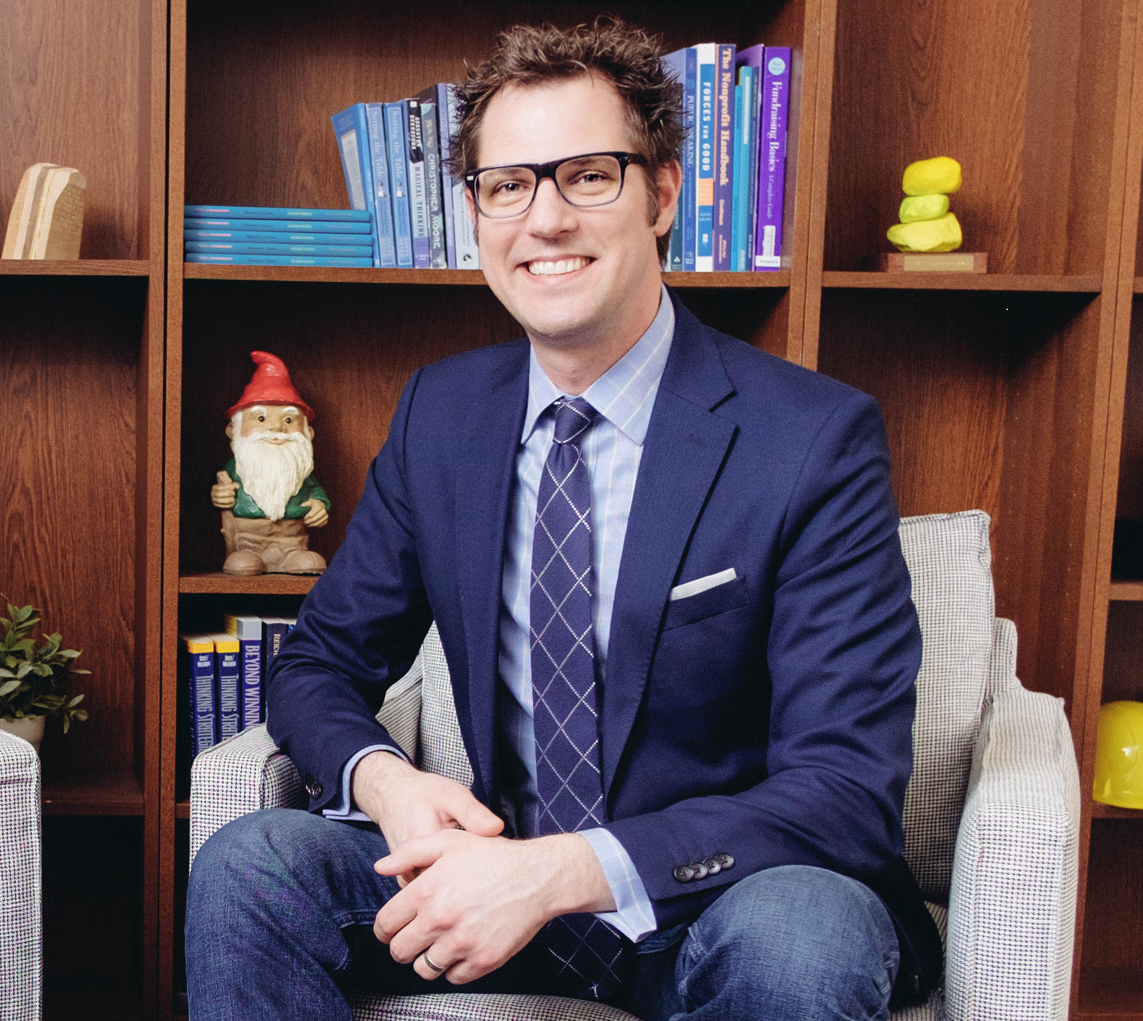 Post by Tim Cynova
Preparing for November 4: A Company's Duty of Care
Big Ideas | Anti-Racism/Anti-Oppression | work shouldn't suck
This year I'm keenly aware of when my birthday falls. Why you ask? Because, this year, my birthday coincides with the U.S. federal Election Day: November 3. It feels like I'm getting hourly reminders of just how few days remain between now and then. And as Election Day quickly approaches, companies who care about the health and safety of the people who work for them must spend time — especially if they're not already — planning for November 4 and the months ahead.
We are already seeing an uptick in hate crimes across the country as Election Day approaches. By all indications November 4th won't bring a clear answer of who will be declared the winner of this election. This uncertainty is going to lead to an increasingly challenging period for this country and those who live here as the weeks and months pass towards inauguration day on January 20. In advance of all of this, my fellow Fractured Atlas co-CEO Lauren Ruffin and I have been holding conversations with our colleagues at other organizations to exchange strategies, ideas, insights, and support around how our organizations are and can show up for staff in this environment.
This piece is a compilation of ideas, actions, and themes being taken by a number of organizations, and it is informed by and drawn from conversations with a host of fellow CEOs. It's not meant to be definitive, but a starting place. I want to give special thanks to an intrepid group of amazing people who hopped on an *early* coffee call recently with Lauren and I to help us think through this topic in more depth. This amazing group included Michelle Ramos of Alternate Roots, Deana Haggag of United States Artists, Caitlin Strokosch of National Performance Network, and Laura Zabel of Springboard for the Arts. If you've not visited their websites recently to check out the incredibly important work they've been doing, I urge you to make time today.
During all of these previous conversations, it was not lost on anyone that the moment we're approaching is taking place amidst a global pandemic that is entering its eighth month in the U.S. This pandemic has forced the indefinite shutdown of nearly the entire culture sector as we once knew it, and to compound our issues we face climate threats from hurricanes to forest fires that are endangering the homes, offices, livelihoods, and lives of many of our staff and artists we serve. Additionally, while each organization we spoke with articulates them differently, we all share commitments towards advancing the work of social justice, disability justice, anti-racism, anti-oppression, diversity, equity, and inclusion. [If you're new here, you can read more about Fractured Atlas's own journey in anti-racism.]
Here are some themes and suggestions that came out of our recent calls with colleagues about what companies can be doing right now. This is a compilation piece and, to my knowledge, while each organization is doing some of what's on this list, no organization, including Fractured Atlas, is doing everything here… yet.
Create space and make time:
Make November 3 a paid organizational holiday and close the office. Some of us already have a "We're closed for the Federal Election Day" policy on the books. Doing this can help mitigate voter suppression. And this year, with record lines and wait times to vote being predicted, don't assume people can quickly vote before or after work hours as they might have in year's past. With wait times expected to stretch into the hours, remove the burden of people feeling stressed that they're going to be late to work, or late to pick up their kids from school or childcare. This also frees up staff to be civically engaged on Election Day. Some of us mentioned having staff who are running for elected office or working for campaigns. Let's encourage that activity by making Election Day a paid holiday this year and in years to come.
Make November 4 optional. Whatever happens on November 3, November 4 is likely to be a challenging day in this country with the possibility of weeks of uncertainty as

mail-in ballots continue to be tabulated

. Consider making November 4 an optional workday. Some people might welcome the office camaraderie and the distraction of work. Others, or even the same people, might not possess the energy or focus to be present at work. You know when you just realized you mindlessly read the same paragraph four times? I have a hunch November 4 is going to be like this. When people are worried about their personal safety and that of their loved ones, work concerns can and should tumble down the list of concerns.
Clear space during the week of November 2-6. What absolutely must happen that week? Many, if not most, of the things we do at work in any given week can probably wait a week or even two. While the work often *feels* like life or death, most of it usually isn't. Over the past few months members of the Fractured Atlas FinPOps team (Finance, People, and Operations) have heard me say repeatedly as we've actively reshuffled and reprioritized tasks, "The only thing that absolutely must happen no matter what is that people need to be paid the amount they're suppose to be paid on the day they're supposed to receive it. Everything else on our docket can slide if we need it to." Grant report due the week of November 2? Ask the funder if they will accept it the following week under the circumstances. Given these concerns also impact our colleagues in the funding community, I imagine they'd welcome a little less work that week too. Discuss with your team what's firmly in that Venn diagram of Urgent and *truly* Important and call that the minimum bar for productivity the week of November 2. Then celebrate anything else you achieve over and above it. Actually, scratch that, celebrate that minimum bar. We're living in a global pandemic.
Cancel all non-essential meetings for the week of November 2-6. Free up space. Who knows what kind of news reports will drop at odd times during the work day? Make space for people to continue to process this moment in which we're living.
Cancel all external meetings for the week of November 2-6. See above. Related, one organization we spoke with is considering having its customer service team correspond only by emails instead of also using the phone that week. This change allows the team more agency in researching and responding to inquiries, something that's often more difficult in the real-time exchange of phone calls.
If you have affinity groups, discuss with them now about holding space on the calendar that week. At Fractured Atlas, our

race-based caucuses

are discussing putting time on the calendar now so it's there if and when the groups need it. It's always easier to cancel a meeting than schedule one.
There will be a lot going on, don't forget to remind your team about the atypical schedule. Don't forget to set a reminder for yourself about this reminder either. Sometimes in the haze of it all we forget the simple things, like emailing our team on November 2 and (where applicable) again on November 3 to remind them that the office will be closed.
If you have People or HR teams, talk with them now about how you'll check in with coworkers that week. No People team? Pull together a volunteer group to sketch this out. With many of us working in a largely or entirely virtual office it's no longer as simple as looking around the office to see who hasn't arrived by 11AM and then to really start worrying when you haven't seen them by 12PM. Some organizations have adapted to this by sharing morning greetings and emoji in their staff Slack channel when they log on each day.
Again, People team or no people, take this moment to also ensure that you have up-to-date emergency contact information for every staff member. And *please* remember to keep personal information and circumstances private and confidential. Did someone change their emergency contact? It's not the place and time to ask why. Just update the information.
Widening the Frame to Support Workers Beyond November 4
We didn't get too far into conversations about Election Day plans before the frame widened to include the past eight months. A pandemic that has infected and killed staff and loved ones. Hurricanes that have taken the homes of staff members and that have displaced communities. Forest fires that have taken homes and have displaced communities. And a social uprising sparked by the death of George Floyd this summer that has impacted our staff and organizations and communities in a multitude of ways.
Our conversations touched on the myriad ways people need and want to be supported right now and, because each human is unique, it's not all in the same way. There's a challenge around when organizations can and should be the container, if you will, for processing and when they are not, or shouldn't be. And that's not always an easy question to answer, especially when we work with people we care about and hold commitments to fighting and righting injustices that are often baked into our employment laws and organizational operating defaults. The challenge we face as leaders is to be clear about what's possible, and appropriate, for an organization to provide. And, to be flexible as we balance organizational risk with what's required of us as human beings in this moment in time.
To truly support people on November 4, you need to have larger support structures in place for the 364 other days in the year. This was echoed time and time again in conversations as a recurring theme of setting the conditions so that people had flexibility and agency in when, where, and how they did their work amidst other life commitments and concerns. Our colleagues reflected that people — themselves included — just need time away.
Experiment with the four-day work week. As I've

written in the past

, I think we humans are lucky if we're able to accomplish 80% of what we were pre-pandemic. In recent weeks, I've spoken with a number of companies who are taking this 80% approach literally and experimenting with four-day work weeks. The actual specifics vary a bit: 40 hours in 4 days, 32 hours in 4 days, normed day off (e.g., Friday) versus floating day off for team members who usually need to manage a physical space. Almost universally, organizations who are experimenting with the four-day work week say that they'll keep this going for the foreseeable future.
Establish core hours and flex hours. One organization talked about how they have created a structure where everyone works for the same 30 "core" hours per week (say 10AM-4PM), and then lets people flex the remaining 10 hours depending on their needs.
Focus Fridays. Even for those without four-day work week structures, "Focus Fridays" as one colleague cleverly dubbed them are gaining traction. Simply, no meetings are scheduled on Fridays.
No-meeting mornings. Another organization is implementing no meeting mornings (i.e., no meetings scheduled before 12PM). Both this item and the previous one reminds me of a case study I once read. A well-known software development company routinely missed release deadlines. That is, until they instituted a policy that prohibited meetings before 12PM. Their very next release after instituting this policy was the first that ever was achieved on schedule. The thinking behind this is that meetings can be good, but when they're scattered throughout the day, it makes it tough to protect those moments when you're "in the zone" and getting your "work" work accomplished.
Daily all staff huddle. Daily stand-ups or "huddles" have been around for years. We have several teams at Fractured Atlas who use them (synchronously over Zoom or asynchronously over Slack) but in September we experimented with daily all staff huddles. We heard in meetings over the summer that people wanted a better understanding of what teams were working on, more transparency into various projects, and more connection with others around the organization that some only saw once a month during our full staff meetings. So we experimented. The first step, we deleted all standing meetings and check-ins from our calendars for all of September. (The guideline was that other meetings could be added to the calendar, but we were encouraging everyone to not reflectively just add back the meetings that were deleted and included guidelines to do this.) Every morning for a month, everyone in the organization logged onto Zoom at 11AM ET. Each person had 60 seconds to talk about what they did yesterday, what they were working on today, and what blockers were in their way. And then they "popcorned" to someone else on the call. While the synchronous daily huddles weren't universally loved, they did provide a moment during our day to connect with each other and feel the pulse of our work. ProTip: We organically developed a process where the first few people on the line each day decided what the pre-meeting topic was going to be. They essentially created a water cooler conversation that continued until most everyone was on the line. We discussed everything from yarn and Keanu Reeves to John Cage's 4'33" and pickles.
Consider increasing paid vacation and sick days allotment this fiscal year. There are a couple schools of thought on this one. When thinking about the number of PTO days that the organization provides one colleague recently said, if your PTO is not sufficient, increase it! And if it is sufficient, really encourage everyone to use it! At Fractured Atlas we've provided staff with unlimited paid vacation days and 15 paid sick days for years now. (This is in addition to things like Parental Leave, Military Leave, FMLA, and other legally-mandated leaves.) Not having a ticker of vacation days relieves the psychic burden people often feel around using a diminishing pot of days. I'm not saying go all the way to unlimited, but maybe this fiscal year give each employee 10 more vacation days and 5 more sick days, use 'em or lose 'em. You can include that this doesn't set a precedent for years to come; however, my personal opinion is I think this should become the standard number going forward but people can't "cash them out" when they leave the organization.
Norm days off (i.e., everyone on a given team or in the organization takes the same day(s) or week(s) off). In norming days off, people who are off don't feel like they're missing something or need to stay connected in case the team needs them, and people who are working don't feel like they're covering extra work for colleagues who are off. Some organizations have introduced new "office closed" weeks throughout the year. Other organizations had teams who said on Monday, "OK, this Friday and next Monday our entire team is taking off."
Encouraging people to take their PTO. In many of the conversations we talked about the challenge of getting some people to take time off and unplug since they didn't feel like they could travel and would be stuck indoors. The additional challenge for a number of people is that their time off is not a "vacation" but spent caring for others and their household responsibilities that is now the 24/7 COVID schedule of work/schooling/home/caregiving/shopping for supplies. One organization talked about how they met with staff they knew hadn't taken off more than a day or two scattered around this year. They said, we care about your wellbeing, and while there often never seems to be a good time, we really want you to take off at least a week in the next month. Almost universally people agreed that they needed time away. So, the supervisors followed up to say, by this time next week identify a week or two in the next month and put an OOO hold on your calendar, or I can choose and start to help you move your work commitments.
Beyond Traditional Benefits
In addition to creating space and time, critical to supporting staff right now (and, well, everyday) is providing access to health and wellness benefits that extend beyond the standard medical and dental insurance coverage. Organizations are thinking broadly and creatively about this kind of support:
Know a PEO. A few months back our Fractured Atlas coworker Jillian Wright

published a piece

looking at the range of additional benefits that are often available to staff whose organizations use Professional Employer Organizations. Some of the less "traditional" benefits that PEOs provide include things like discounts for bike commuters and health advocacy services. (Full disclosure: Fractured Atlas uses Justworks as our PEO.)

Open Pathway Network.

One organization we spoke with said that they covered the annual subscription cost for the Open Pathway Network and are allowing staff to use their professional development allowance towards these psychotherapy resources.
Another few mentioned they send regular reminders and information to staff about the company-offered Employee Assistance Program (EAP).
Does your organization have staff living in different geographic locations? We know of examples where staff members who felt unsafe at home during protests were able to stay with staff members living in another geographic area.
One organization used their existing Health & Wellness team that's composed of members who are social workers and counselors to host daily meetings for those in need.
This summer, another organization provided a stipend for staff to support their community however they wanted (e.g., buy food, supplies, donations, etc.).
One organization talked about how they worked to find ways to involve non-program staff in program team activities after hearing that members of their finance and operations teams were feeling disconnected from the organization's mission since they weren't all in the office together.
The international option. At least one organization we spoke with in the past few months is actively researching how they can continue to employ staff members who choose to relocate outside of the U.S. Not surprising, this option can be incredibly complicated and expensive depending on the employment laws of the country where a staff member wishes to relocate. To limit some of this complexity, the organization we spoke was just exploring Canada as the sole option for right now. If you're interested in exploring something like this, it's highly recommended to consult an employment attorney. You might also want to do some research into Employers of Record, a sort of global PEO.
Find Ways to be Joyful Together
We are living during unprecedented and challenging times. We're also human beings. It's important to build in time to be silly, and funny, and joyful with each other. None of us will accidentally forget the challenges we face if we happen to spend a few minutes laughing together.
A number of organizations talked about how they have made space for impromptu conversations during meetings, often things that might previously have been held around the proverbial water cooler. In an unscientific poll, I've observed that a majority of arts organizations have spent time discussing Keanu Reeves in these spaces. Keanu, if you're reading this (which I assume you're not), thank you for this joy!
One team expressed disappointment that they wouldn't be working in the office for their annual Halloween decorating tradition. So this year, they're holding a pumpkin carving competition in the park and considering guest judges from other arts organizations.
Another group changed up the traditional Secret Santa process. Instead of giving a gift to the person whose name you draw, you deliver a toast in their honor. I should mention that this idea and the previous one are from two different organizations who said their team's creativity and competitive nature quickly raised these activities to impressive levels. These experiences served as a reminder about the time our own Secret Santa Birthday process at Fractured Atlas had to be changed because people were finding so many ways to creatively stretch the $50 budget that things were, quite frankly, getting a little out of hand.
Another organization mentioned that the team takes moments during meetings to share what they appreciate about each other.
During our recent All Hands (virtual) staff gathering at Fractured Atlas week we included staff "Lightning Talks." These debuted during our last All Hands and continue to be the highlight of these gatherings. Interested staff members get about 7 minutes to share an interest of theirs. People presented on everything from "The Love of Lists" and "How to throw a mug on their pottery wheel" to "KPOP & Activism" and "Plant Identification & Wildflower Bouquets."
At Fractured Atlas, we started using the peer-to-peer recognition application

Bonus.ly

so that team members can, at any moment, recognize the contributions team members make.
Supporting the CEO
One last theme that I want to raise in this space is something I've heard repeatedly on calls and emails with colleagues over the past eight months: the need for support for those in the CEO seat. In the best of times the role can be lonely and isolating. Today, everyone from staff to board to funders and those we serve often look to the CEO for certainty in a decidedly uncertain time and ever-changing landscape. In these times when the standard playbook is completely useless, those answers can be challenging if simply impossible to even know. That's a heavy burden to carry when you know the decisions you make can negatively impact real people during this unprecedented time. Putting a finer point on this: in working to build and lead an organization that is there for others, who is looking out for the CEO? This probably warrants its own piece, so I'll leave this here for another day. For those interested in exploring a model that helps to answer this question, check out these resources about shared leadership teams.
What's Next?
Recently I read a research study about what leaders can do to support the people who work for their companies. Essentially, the study concluded that leaders should just be caring human beings. I'll take this a step farther, sans extensive research study. Let's… Be human. Be empathetic. Be prepared. Ping your teams today to discuss what you're going to do the week of November 2.
Profound thanks to all of our colleagues — named and unnamed here — for jumping on calls and email exchanges with little notice, and for turning those moments into mutual learning, support, and joy.
What ideas are you thinking about? What is your company doing to prepare and support your team? What resources are available that should people know about? Ping us at support@fracturedatlas.org and we'll keep evolving the items included in this piece.
More posts by Tim Cynova
About Tim Cynova
Tim wears a multitude of hats, all in service of creating anti-racist workplaces where people can thrive. He currently is co-CEO of Fractured Atlas (an entirely virtual organization with staff spread across multiple states and countries) and a Principal of the consulting group Work. Shouldn't. Suck. He serves on the faculty of Banff Centre for Arts & Creativity and The New School teaching courses in People-Centric Organizational Design; he's a trained mediator, and a certified Senior Professional in Human Resources (SPHR). Earlier in his career, Tim was the Executive Director of The Parsons Dance Company and of High 5 Tickets to the Arts in New York City, had a memorable stint with the Cincinnati Symphony Orchestra, was a one-time classical trombonist, musicologist, and for five years in his youth he delivered newspapers for the Evansville, Indiana Courier-Press. Also, during a particularly slow summer, he bicycled 3,902 miles across the United States.