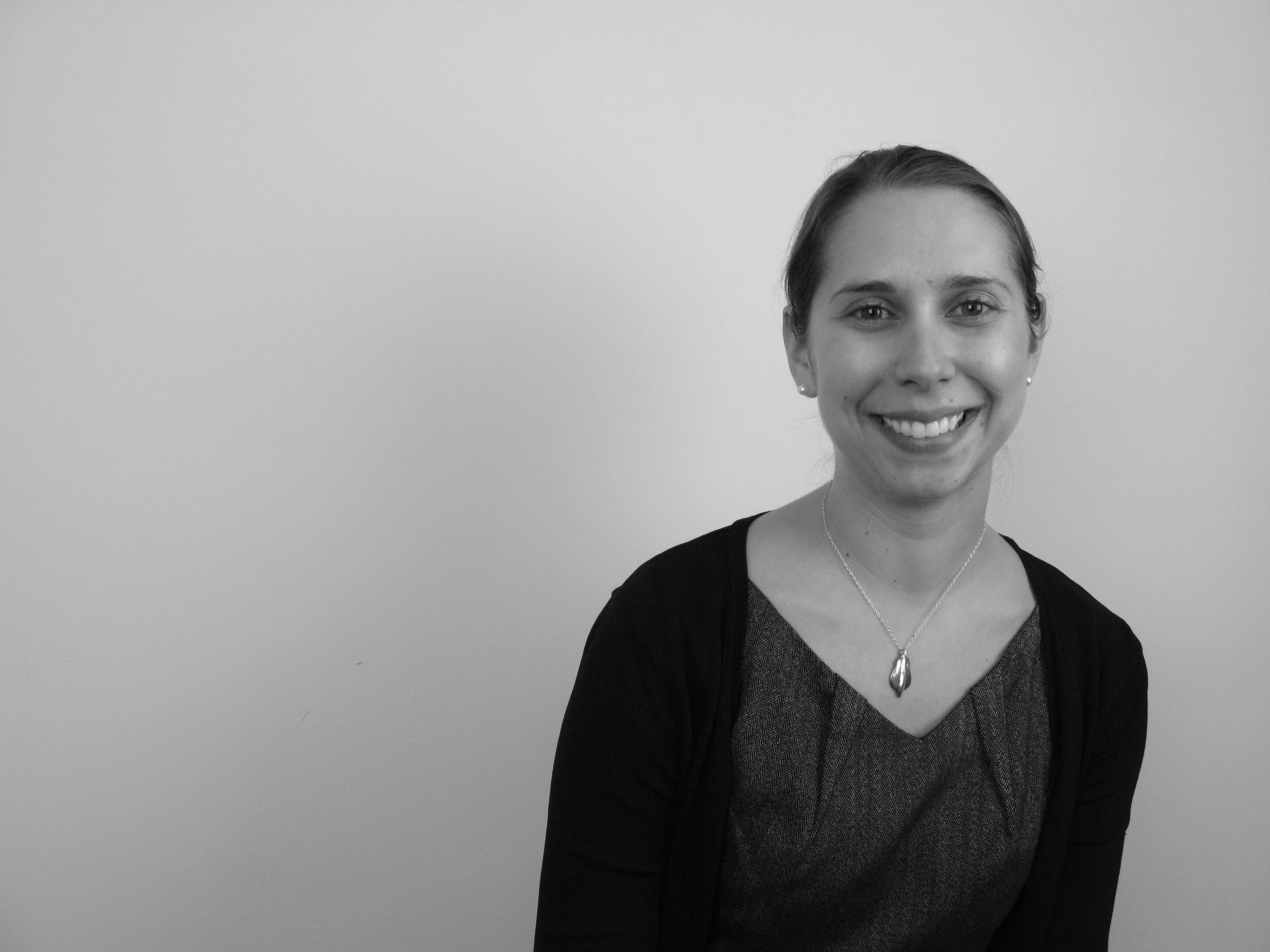 Post by Jillian Wright
Know a PEO: Outsourcing Payroll, Benefits, & Support in HR Compliance
How can a small People team administer payroll, benefits, and HR compliance when team members are scattered across 11 U.S. states and 6 countries? This was a key question we wrestled with before it was even possible for us to consider becoming an entirely virtual organization. Fortunately, we found an answer to that question in a service that's been on the market since the 1980s.
Like many non-profit organizations, the administrative team at Fractured Atlas wears a lot of hats. This is particularly true around the intersection of Finance, People/HR, and Operations (at Fractured Atlas we call the team that navigates these spaces, FinPOps). Most of us on the FinPOps team wear two, if not three, hats. As the organization has grown over the years from a handful of people working in one physical office to people now literally all over the world, we needed something that would scale without crushing us with increasing complexity.
Over the years, traditional HR tasks like payroll, managing benefits, and keeping up with ever changing employment law has become increasingly time consuming, so we started researching how to better manage these needs. That's how we discovered Professional Employment Organizations, better known as PEOs. [While this post focuses on PEOs, GEoRs (or Global Employers of Record like Velocity Global) is another piece of how we address this challenge with team members living outside of the United States.]
What is a Professional Employment Organization (PEO)?
A PEO is a service provider that can take on a number of HR related tasks on your organization's behalf such as: processing payroll and benefits, keeping up with changes in employment law, filing taxes, securing insurance requirements, and serving as a resource when you aren't quite sure how to handle a sticky HR issue.
How can they do all these things? They do this through a co-employment relationship. When a company partners with a PEO the relationship is structured as a co-employment of staff. In this contractual agreement, the two employers share employer responsibilities. So, while the PEO is helping with the items above, all aspects of managing staff work, hiring and termination decisions, and staff development are still handled by your organization. Basically, they allow you to focus your People efforts on the things that you alone can do to move your organization forward by taking the tedious administration stuff off of your plate.
Added bonus: Because staff members are legally employed by both you and the PEO, the PEO can pool all their client's employees to bargain for better rates on benefits like health, dental, and vision insurance. We are one business with 35 employees but PEOs support over 150,000 small and mid-size business with over 2.7 million employees.
Are PEOs a new thing?
Professional Employment Organizations have actually been around for 40 years. They have recently become more popular due to the rapid increase in employment regulatory requirements, and the shift towards a more remote work culture that aspires to find the best person for the job, no matter where they live. Investments in software platforms are also making this a far easier thing for everyone to use.
Currently there are over 775 PEOs in the United States. Although many states have recognized and regulated PEOs for decades, the IRS officially began recognizing the PEO relationship in 2014 with the passing of the Tax Increase Prevention Act. This Act included a voluntary certification process for PEOs and recognized the relationship under federal tax law (the Act officially went into effect in 2016). Now, PEOs can become certified (CPEOs) which requires them to meet specific federally-managed requirements and subjects them to federal monitoring and public recognition of certification status.
Could a PEO be right for your organization?
When we were first considering this option, we were skeptical, but we did our homework...
First, we did some self reflection and asked:
How much time are we spending on HR related tasks? Which ones eat up the most time?


How comfortable are we navigating changes to employment law in the states where we employ staff? Given that employment law seems to be constantly changing on a state and city level, what risks might exist by us trying to do this alone?


Would the organizational leadership support a partnership like this, particularly the co-employment component?


How much money are we spending on payroll services, health insurance, dental insurance, and other benefits that would be provided through a PEO?
One way we vetted the PEO option was to ask questions… lots of them and not just to the vendors, but also to their not-for-profit client references. Below is just a sampling of the questions we asked when interviewing providers and their clients:
What's your customer service/client ratio?


What does the employee's interface look like? What changes/tasks have you empowered them to do?

What new features or updates are currently in the queue for your clients?


What does onboarding for new staff look like? What does offboarding look like?


What about staff who are receiving student loan forgiveness, will this affect their eligibility? [Thankfully, in most cases, the PEO co-employment relationship does not impact student loan forgiveness.]


What's the renewal period for your benefits? Calendar year? Something else?

Are there other not-for-profits we can talk to about their experience?


Reference Question: Did you interview other PEOs? What made you choose this PEO above the others?


Reference Question: How long did the migration process take? Were there any hurdles you can share that bubbled up in the process?


Reference Question: Anything you wish you had asked or known about while you were selecting a PEO?
Like migrating any legacy system -- especially something as sticky as payroll and benefits -- moving to a PEO takes some time. Unless you're starting an organization from scratch, you'll want to consider a couple of factors in your timeline. Major factors that contribute to how long the transition to a PEO can take include, the size of your organization and how many states you currently have employees. I'm not going to lie, requests to close state accounts can take time to work their way through bureaucracies. PEOs know this is the biggest pain point for clients, especially ones that have been in business for a while, so they focus a lot of time and resources on this part of the process. Still, be ready for a long slog.
Each PEO offers their own unique combination of services and they run the gamut with everything from payroll processing, to bike sharing memberships, to exclusive discounts at nationwide retailers. In addition to medical insurance, they can also offer additional benefits like Health Savings Accounts, and memberships to services like One Medical, Health Advocate, and Teladoc.
Ultimately. we decided to take the leap and selected Justworks as our PEO for employees in the United States. Justworks is fully integrated online, is transparent about their pricing, supports employees in all 50 states, and has allowed us to provide a number of additional benefits that we would not have been able to administer without
them.

What is a PEO going to cost?
Most PEOs now offer a per person, per month pricing model option. A quick back of the envelope calculation, based on your staff size, might make you feel like adding this service will put you over budget. However, I encourage you to think holistically about costs. Move beyond dollars to think about staff time, both the time it takes for staff to manage all of these things and the time that they aren't spent on more mission-critical work. Think about time from a defensive standpoint too. What happens if you aren't in compliance with employment law? Audits and fines can quickly mean countless more of your finite resources being unexpectedly expended, for years in some cases.
The cost of partnering with a PEO varies though depending on what bells and whistles you decide are important for your organization. For us, the balance of what we now pay in PEO administrative fees versus the savings we made in benefit costs was essentially a wash. Plus, we gained peace of mind knowing, in addition to our two certified HR professionals on staff, we now had back up on HR compliance needs. Maybe most importantly, we gained back countless hours in our week. We were able to off-load lots of the administrative tasks to our colleagues at the PEO that our internal team had been doing for years (e.g., finding and vetting medical insurance plans in multiple states, etc.) At the end of the day, we feel like the move to a PEO was a net positive for both employees and the organization.
Partnering with a PEO afforded our team more time and energy to focus on the high-impact work that supports our coworkers. This is the work that ultimately helps us better fulfill our mission, and support our awesome members in their own creative pursuits. In a way, we're wearing less hats, or maybe better hats!


Additional Resources about PEOs
Want to talk more about other people-related topics? The Fractured Atlas People Team is happy to chat! Email us at HRhour@fracturedatlas.org
Please include a brief description of what you'd like to discuss. We'll get back to you as soon as we can and, if we think we can be of help to you, we'll coordinate a time to meet. (The meeting will take place on Zoom video conference; although, if that's not an option for you, we're happy to chat by phone). Talk to you soon!
More posts by Jillian Wright
About Jillian Wright
Jillian Wright is a certified Professional in Human Resources (PHR) and a member of both the People and Finance teams at Fractured Atlas. As the Senior Director of People Operations, Jillian manages the company payroll and benefits, updates and monitors company employment policy compliance and assists in the organization's strategic HR efforts. As Controller, she manages and oversees all financial procedures and policies for the organization, as well as supervises compliance reporting including the annual organizational audit. Prior to Fractured Atlas, she worked in arts management and accounting for Stephen Petronio Company, Robert Battle's Battleworks Dance Company, The Center for Kinesthetic Education, and The Diller-Quaile School of Music. In her spare time, Jillian performs with Ballet Vermont and enjoys gardening, and hiking with her family.