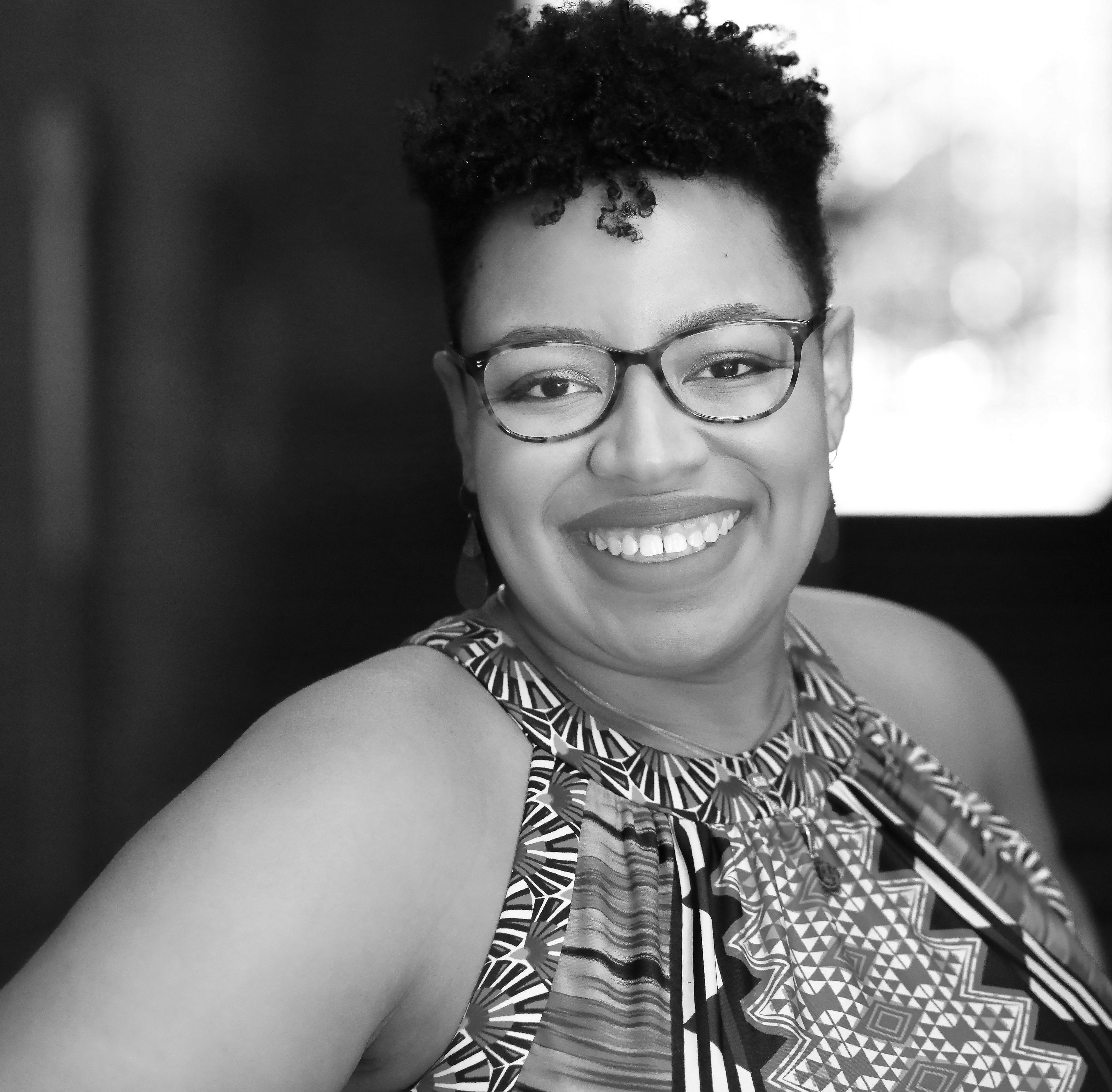 Post by Courtney Harge
Working Apart So We Can Work Together
As part of our commitment to anti-racism and anti-oppression, Fractured Atlas has been hosting race-based caucuses since late 2016. Each space serves a unique role in our work. We're sharing our experiences in the hopes that more organizations will implement the practice.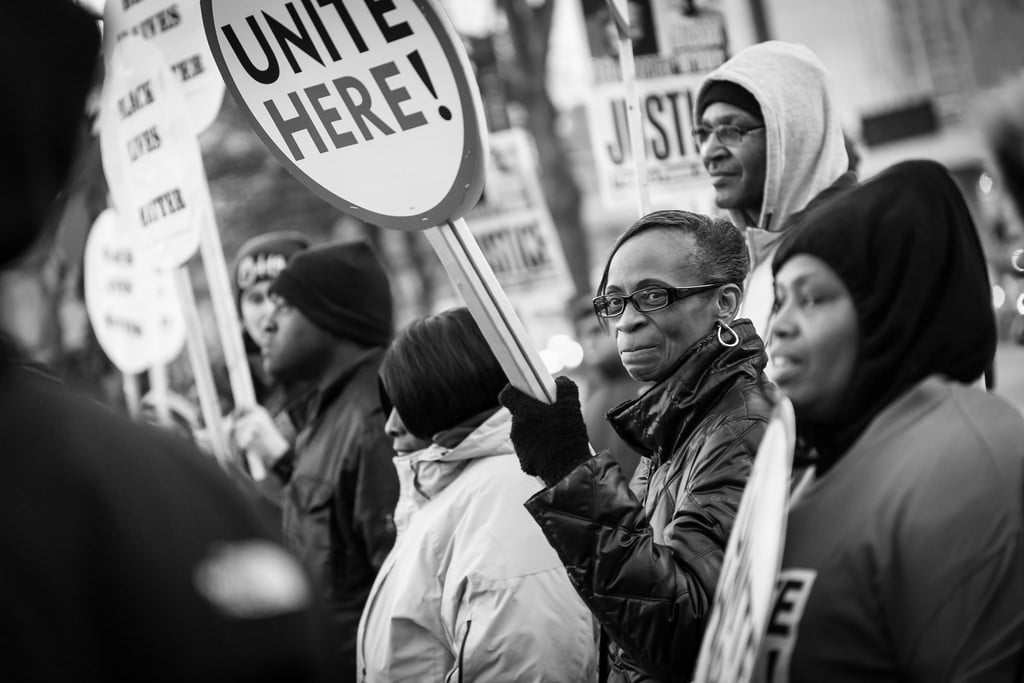 What is a caucus? Why is it important to have?
Courtney: Caucuses are focused meeting times for groups of people to connect around like identities. Frequently, rhetoric around unity overemphasizes our similarities: for marginalized people, this "unity" can be akin to erasure. Caucus spaces allow for a centering of identity that can be freeing simply in its being named.
How is the purpose of a caucus different for privileged/oppressor identities versus marginalized/oppressed identities?
Tiffany: A friend of mine once said she thinks of caucus spaces for privileged identities as an "on ramp" to justice work in mixed settings. Or, at the very least, the "on ramp" to being a less obliviously-oppressive person and one that increasingly acts in solidarity toward justice and equity in whatever places and spaces we are in. I love that analogy.
For people with privilege, I think the purpose of the caucus is primarily a space for learning plus strategy and action. Privilege of all kinds works to keep us from experiencing or knowing what it's like to be on the other end of the identity spectrum. We need to "catch up" significantly in our understanding, and it's our responsibility to do that with each other. Particularly for white caucuses, there are so many resources, articles, videos, movies, etc. written or created by POC and experienced anti-racist whites. This makes it possible to have many voices of experience and wisdom "in the room" without placing a burden on our POC colleagues. White folks also need space to deal with the fact that we often view racism (interpersonal, institutional, and systemic) as a problem for people of color without deeply investigating whiteness and our role in fighting for justice (another great analogy — the boot of oppression in this article). Caucuses that meet regularly also help keep anti-racism/anti-oppression at the forefront for organizations that are working toward equity and justice. Without that constant vigilance, systems of oppression constantly reassert themselves over and over again.
Courtney: I've joked that the harder the white caucus works, the more justified I feel in creating the opposite intention for people of color. The caucus is a place to release from work: not only actual workplace work but also the work of navigating multi-racial spaces. The caucus is a space that should actively (and constantly) affirm that POC are whole as a baseline since the majority of messaging likes to indicate otherwise.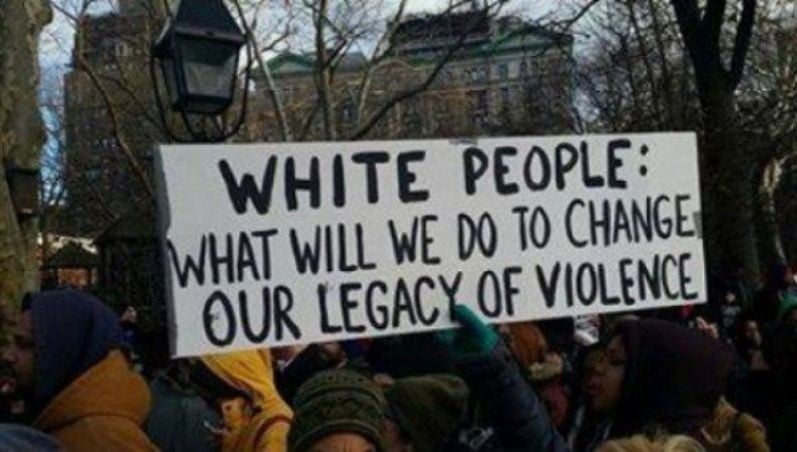 What happens in the caucus meetings?
Tiffany: I have been working with the White Caucus as a guest facilitator since July. Our general structure has been to read an article or two in advance of our monthly one-hour meetings. We gather, do a quick check-in, refresh our group agreements and the purpose of the caucus, and then I set the stage with some thoughts on our focus for the day. From there, we often break into groups of two or three people to respond to a few discussion prompts and practice deep listening. (With such a short time period, it can be helpful to create a structure where everyone can participate.) Finally, we share insights from our small conversations in the large group and close out the session with a quote or a deep breath together.
Courtney: Our structure is much looser but the focus is very clear: take care of the people of color within the organization. We rotate facilitators though always begin by checking in with those present. Truthfully, this "check-in" can be the majority of the meeting. We talk about whatever needs to be talked about at the moment. The only thing that people of color have to do for the caucus is be present — anything else they wish to bring is by choice. It is important for people of color to leave the caucus refreshed: the work that needs to be done happens in the everyday existence of POC.
By rotating the facilitator, the POC caucus also provides an opportunity for staff members who may not have as much experience running meetings or facilitating group conversations to improve their skills in a supportive environment. In that way, the caucus allows for professional development without a white normative gaze (a rare find, indeed).
What are common reasons people of color may be reluctant to join affinity spaces?
Courtney: Surprisingly, people of color can be hesitant to join caucuses like this. Some reasons for this are fear of being reduced to only their racial identity, distrust of the organization's support of the space, reluctance to identify as a POC, fear of retaliation, and internalized racism. Caucusing around marginalized identities is an intimate and vulnerable experience. Sometimes, people do not wish to engage with that in the workplace.
It is important that POC are offered consistent, no pressure invitations to the space. Even if people aren't on board at first, it can be helpful to remind POC who may not be participating that the space will always be open and welcoming to them. It may also be helpful to provide email updates or alternative forums that can allow people to engage however they are comfortable.
What are common reasons white people may be reluctant to join affinity spaces?
Tiffany: White people can feel uncomfortable with the idea of separating ourselves. In some ways, society taught us that segregation and exclusion is "wrong." However, at the same time it blinded us to noticing when white folks separate ourselves all the time in our neighborhoods, our schools, our workplaces, the places we go to socialize, the people we invite over for dinner, etc. White people can also feel excluded from (or sometimes entitled to) POC-only spaces. We may think, "How can I learn about the effects of racism without talking to POC?" or "What are they talking about in there?" And, of course, white people can be resistant to the challenging and awkward conversations that are bound to happen when white people start talking about racism and whiteness because we've rarely needed to do that. We need practice.
Hopefully most of us get to a place where we begin to know that the process of unlearning racism is both painful and joyful. For me, when I began to understand how deeply and insidiously society had "programmed" my brain to not see or understand things that were happening all around me, the more motivated I became to stay in it, to stay with the discomfort, to seek out the painful learning edge. And then, slowly, the joy of new relationships and new ways of existing in this world became apparent too. It always is, and always will be, a mixture of rage and beauty, joy and shame, sadness and emergence. And much more.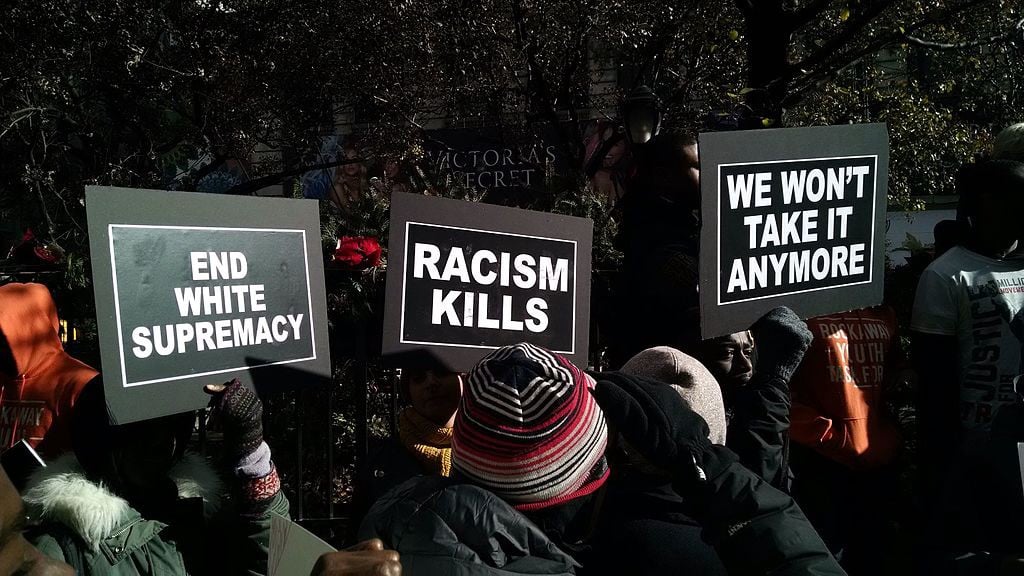 What is accountability in anti-racism/anti-oppression work? How does that work at Fractured Atlas?
Courtney: Every month, the liaisons for each caucus meet to discuss their progress. This conversation is not equitable: the white caucus offers transparency and accountability to the POC caucus that does not have to be returned. This not only flips the dominant dynamic but also emphasizes that fixing oppression is primarily the oppressors' responsibility.
Frequently, it is a struggle for white people to understand that the work of anti-racism comes without recognition or benchmarks. Oppression is a hole and anti-racism work is the work of filling that hole: the reward is getting back to level ground. Sitting with the discomfort of doing the work without expecting accolades is part of the process: white supremacy perpetually celebrates white people for mediocrity. Our accountability practices for the caucuses allow white people to actively and thoughtfully do the work because it's the right thing to do, not because they will be celebrated for doing it.
Tiffany: Absolutely, Courtney!! All of that is vital for white folks to grapple with and increasingly understand in a deep, live-it-breathe-it kind of way. Besides accountability to the POC Caucus and the organization, the White Caucus is also a place for white colleagues to hold each other accountable to continuing to learn and to taking action and risk when the work calls for it.
What are some resources we can share for organizations who are interesting in starting caucus spaces?
Tiffany: Here are some resources, including information about caucuses in general and a list of articles that the Fractured Atlas White Caucus has been reading recently. I hope it's helpful to other organizations.
Regarding those other types of resources — time and money. We wanted to note that Fractured Atlas has made it an explicit philosophy to make sure that each caucus has equal time and funding. I think that's great as a starting point. Perhaps in the future our organizations will allocate more time and resources for POC caucuses because, well, reparations!
More posts by Courtney Harge
About Courtney Harge
Courtney Harge is a producer, director, and professional arts administrator originally from Saginaw, MI. She is the Founder and Artistic Director of Colloquy Collective, a theater company based out of Bedford-Stuyvesant, Brooklyn. She has worked for the Elaine Kaufman Cultural Center, Theater for the New City, The Public Theater, Gibney Dance, and, most recently, the New York Foundation for the Arts with a focus on institutional fundraising, crowdfunding, and fiscal sponsorship. She holds a Masters of Professional Studies, with Distinction, in Arts and Cultural Management from Pratt Institute and a Bachelors of Fine Arts with Honors from the University of Michigan in Theater Performance. Her credo (#HustlingKeepsYouSexy) is not merely a hashtag; it's a way of life.