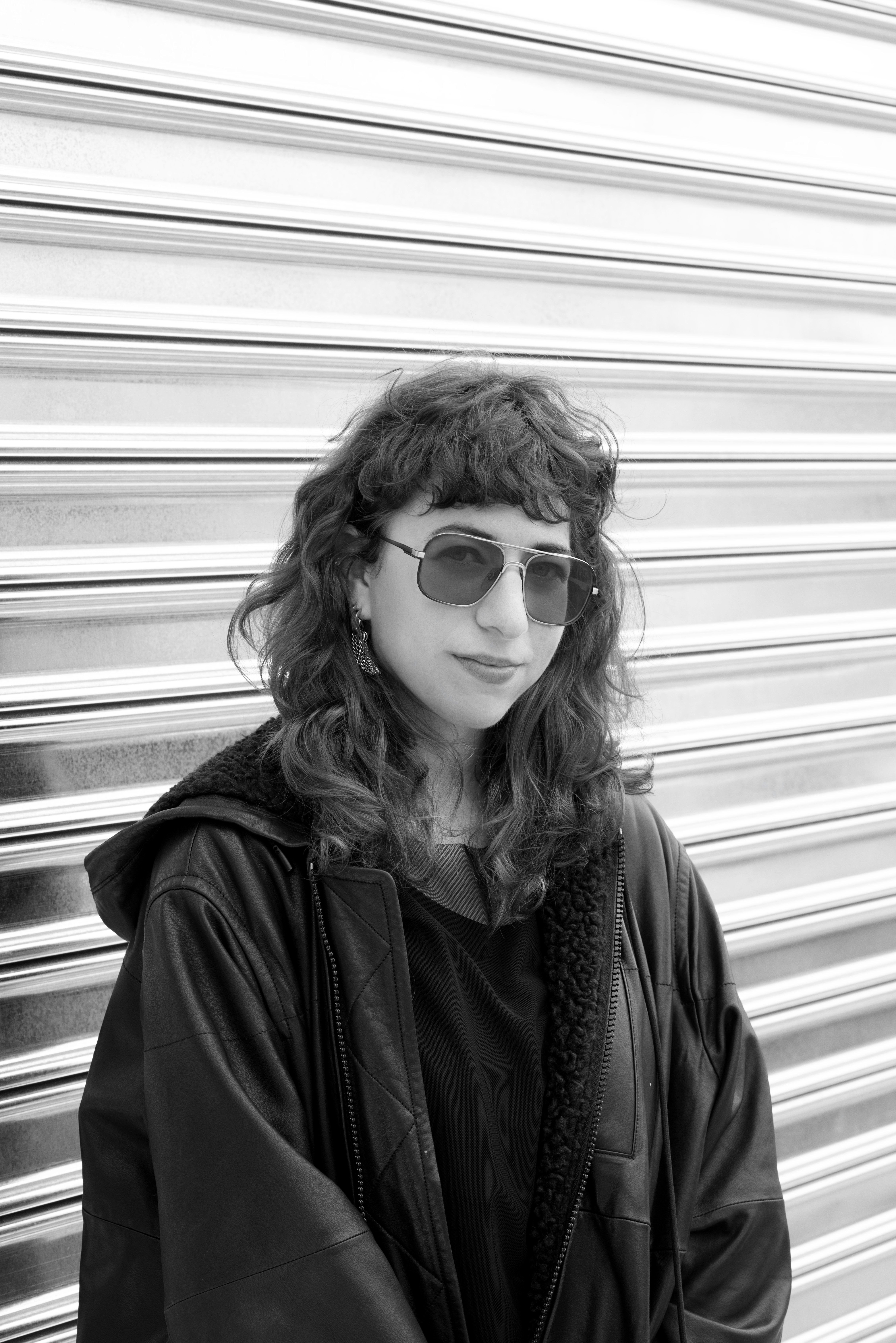 Post by Nina Berman
Member Spotlight: Lightning House Players
"The Glassblower's Daughter: An Original Musical" from Lightning House Players was originally set to premier at a theatre in Boston in October. Of course, that's not happening any more.

But in true creative and theatrical spirit, Zareh Artinian, Jr. and Kelvyn Koning and their team of collaborators and actors are putting together an ambitious virtual performance for their audience. In October, they will be sharing Act I and II of the musical virtually, and are currently running a fundraiser through Fractured Atlas to support their work.

Lightning House Players, founded by Zareh and based in Quincy, MA, is "dedicated to resenting works of theater that uplift and inspire people and start dialogues among people on a range of important issues." Zareh and their collaborator Kelvyn Koning's goal is to "foster empathy, healing, and social justice for individuals and communities through theater."

Zareh explains how they collaborated with Kelvyn and others, how they have shifted their work to a virtual platform, and how they are now inspired to dig into new virtual frontiers!
Tell us about your work or project. What inspired it and how do you hope it will impact people?
"The Glassblower's Daughter: An American Fairy Tale" is an original musical, for which I wrote the book and Kelvyn wrote the music and lyrics. It's an allegory for much of what's going on around us today. The musical follows a teenager as she struggles to free her father and save her community by discovering and mastering her father's secret to blowing magical glass bells. Our hope is that it will inspire people of all ages to find their voices and the courage to stand up to injustice in their communities. The story's timeless–and timely–message about fighting adversity should resonate with today's audience, especially those who feel they are up against insurmountable odds.
I originally wrote a shorter version of this story in 2008. That version was straightforward, but achieved two goals–the protagonist was a young girl who rescued her father, turning the damsel in distress trope on its head, and the ruler of the kingdom in which she lived hoarded all of the kingdom's valuables for himself, while ignoring the needs of the people he ruled.
The story grew as the musical took shape by adding characters and subplots that supported the central theme. The biggest change was the setting was moved from a generic European kingdom to an early, fictional North American colony. We did this to make people think about what might have been possible had different choices been made early in this country's history. We want people to realize that just because the world has always been a certain way, does not mean it always must be that way. We offer this tale as a means to get people thinking in less fatalistic ways, to imagine what might be possible, and to do the hard work needed to make that quixotic utopia a reality.

Describe the process you've taken to bring your project to life. What's been involved?
I first wrote the book containing all the dialogue. When a first draft was in good enough shape to share, I looked for a composer with whom to collaborate. Kelvyn was completing his Master of Music Composition from the Boston Conservatory at Berklee, and I had attended the performance of his thesis project, a complete two-act musical. We met later to discuss projects, and Kelvyn agreed to be the show's composer.
Despite the story being mostly set, I incorporated feedback from Kelvyn, who was drawn to the story. We worked in true collaboration with the music moving the plot forward and being an integral piece of the storytelling. Kelvyn's views on the value of musical theater matched my own.
As Kelvyn worked on the music, I started building a production team, including a set designer, choreographer, and costume designer. Katherine Encarnação, the choreographer, was excited to join the production because she looked forward to having the experience of creating something completely original and being able to give input to a composer as the music was being developed. Luke Hall, the 3D animator hired to create the animated projected backdrops we'd be using, was eager to work on a project that combined computer animation with live-action. I also put down a deposit on a well-known theater in the Boston area in which to have the show's premiere in October 2020.
What have been your biggest challenges with this project or with your work?
Everything was going great until COVID-19 struck. Rehearsal spaces could no longer be booked, potential audience members said they would not feel comfortable going to a theater, and even members of the production staff said they would not feel comfortable working in a theater. Then we heard that singing was one of the main ways in which the virus was spread; we were devastated.
But, being eternal optimists we quickly switched gears in July and decided that we would still present the show in some form this October. A streamed reading with music seemed the best avenue. I put the word out to see if someone could help us pre-record the show and stream it. Livestreaming 20 cast members, many of whom need to sing in unison, was not going to work. Anyone who has attended an online meeting knows how technical glitches, such as unreliable connections and slowdowns, can ruin a live stream.
Jay Psaros of PB and Jay Records is a local musician and engineer who has a studio and experience with streaming events. As a musician, he had to switch gears himself and make the move to streamed performances. Learning the digital streaming landscape is one of the biggest challenges we're facing now, but we are dedicated to getting this right and offering our audience a high-quality show, not only in terms of the technology we're employing, but also the level of talent–most of the cast are students or graduates of the Boston Conservatory–and the quality of the story and the music we're offering.

The cast of "The Glassblower's Daughter" rehearses together
For you, what is the relationship between art and social change? How does your work fit into that relationship?
I founded Lightning House Players at the very crossroads of art and social change. From its onset, our mission has focused on producing works of theater for social justice that uplift and inspire people. Our works focus on the issues of racial and gender inequality in our society.
Before the BIPOC Demands for White American Theatre were released by the We See You White American Theatre Collective, I'd already been considering the phrase "beyond color-blind casting" as a guiding principle. Casting a person of color as Tevye in "Fiddler on the Roof" might help a particular actor get a role and be included in a production they might not otherwise be, which is good, but it does little to actually bring new voices and perspectives into theater at different levels of a show's production. As a start-up theater company, many of their demands regarding financial arrangements and assumptions of having a robust production staff don't necessarily apply. However, where they do apply, we are committed to doing what we can.
In creating our new work, we have assembled a diverse cast and actively solicit their response to the work. We believe the voices of many can only strengthen any work.
"The Glassblower's Daughter" offers an alternative view on early American life, and how it could have been possible to make different decisions regarding issues of a woman's role in society, the treatment of Indigenous people, and slavery, leaving the audience to wonder how history may have played out on this continent had those other choices been made.
Which Fractured Atlas tools and services have you taken advantage of? What has been most useful to you about your Fractured Atlas membership?
We're still relatively new to Fractured Atlas. I attended all the training webinars earlier this year to learn about the services. We had planned to kick off a fundraising campaign in March, but then COVID struck, and it did not seem like the right time to ask people for money. Our first fundraiser is now live and will go through to October 25.
Fractured Atlas's agreement to be our fiscal sponsor validates our work and adds an air of credibility to our efforts. Learning about the different avenues for raising money, and finding out more about the grant process, and, hopefully, the online campaign we're now launching will all be useful.
What advice do you have for other artists or organizations using Fractured Atlas services. How can they get the most out of it?
We'd advise other artists to attend the webinars and to look through all of the online resources. We've also found the staff to be incredibly responsive and helpful to our questions! There's no substitute for real human connections!
How has COVID-19 influenced your plans for 2020 (and beyond)?
We have switched gears from a live theatrical premiere to a streamed reading with music. We know that the experience will not be the same. The performance will have a live orchestra, set and lighting effects–and even some magic tricks–that we hope will really enhance the story and draw people into the fantasy world we're building. We realize that the phrase "virtual" can be used to describe the type of streaming event we're now planning, but I also plan to look into what it would take to create virtual reality experiences after the streamed reading is done. We believe that VR has untapped potential for delivering unique storytelling opportunities that many artists have not yet discovered. VR could be a tool to foster empathy– to put the audience member right in the middle of action that might affect someone very different from who the spectator is. Opportunities for experiences like that would fit right into our mission.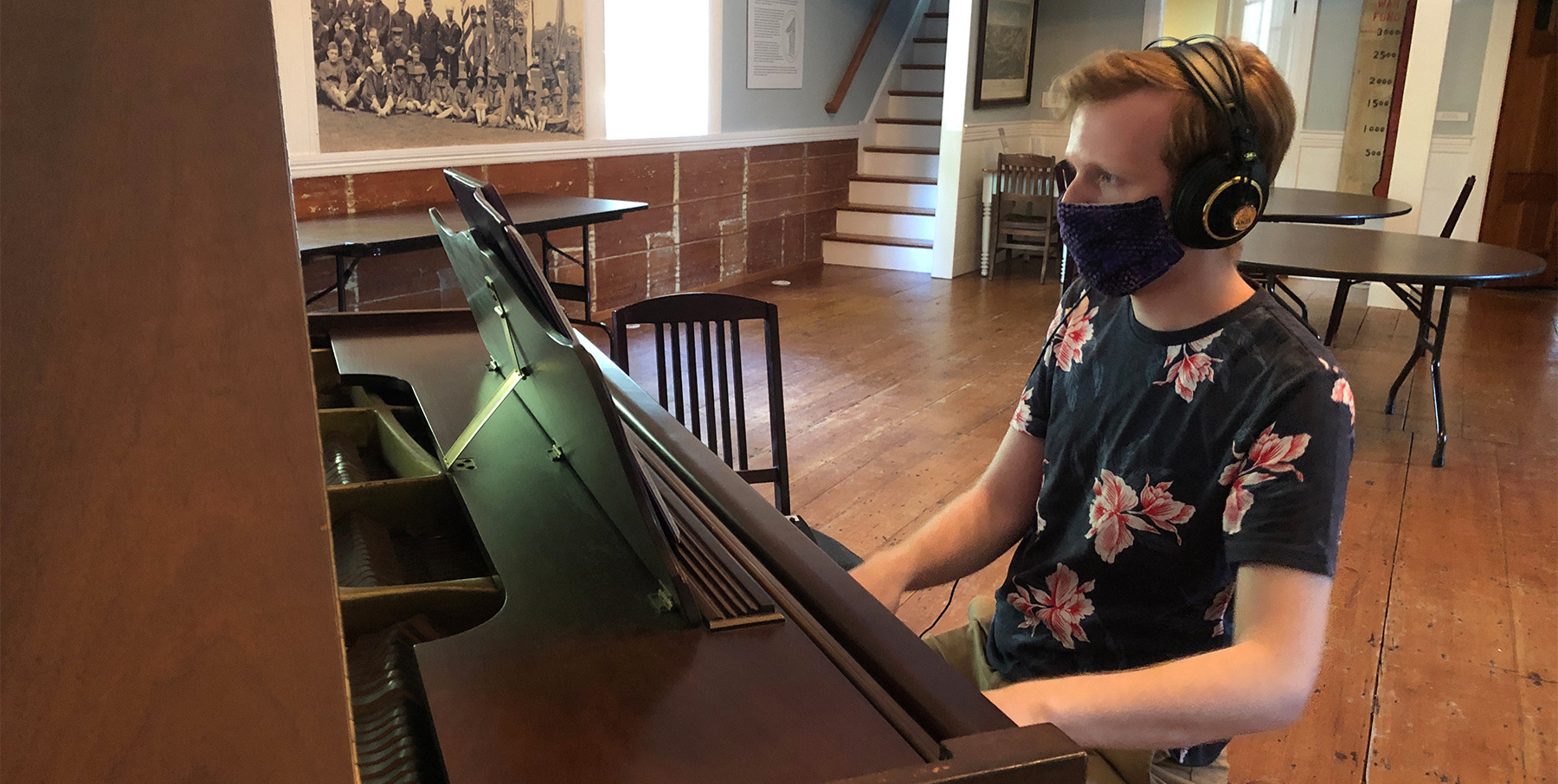 Composer Kelvyn Koning rehearsing
Any upcoming events that people should know about? What's next for you that we should be keeping an eye out for?
We're launching our first fundraiser campaign now, so please check that out! There are some amazing rewards. Please support us if our mission resonates with you! And our streamed reading with music of "The Glassblower's Daughter" will occur in two parts, with ACT I streaming Oct 17 at 8PM and ACT II streaming Oct 24 at 8PM, with a talk back after ACT II. Thank you!
---
You can support Lighting House Players on their Fractured Atlas fundraising page and follow them on Facebook.
More posts by Nina Berman
About Nina Berman
Nina Berman is an arts industry worker and ceramicist based in New York City, currently working as Associate Director, Communications and Content at Fractured Atlas. She holds an MA in English from Loyola University Chicago. At Fractured Atlas, she shares tips and strategies for navigating the art world, interviews artists, and writes about creating a more equitable arts ecosystem. Before joining Fractured Atlas, she covered the book publishing industry for an audience of publishers at NetGalley. When she's not writing, she's making ceramics at Centerpoint Ceramics in Brooklyn.