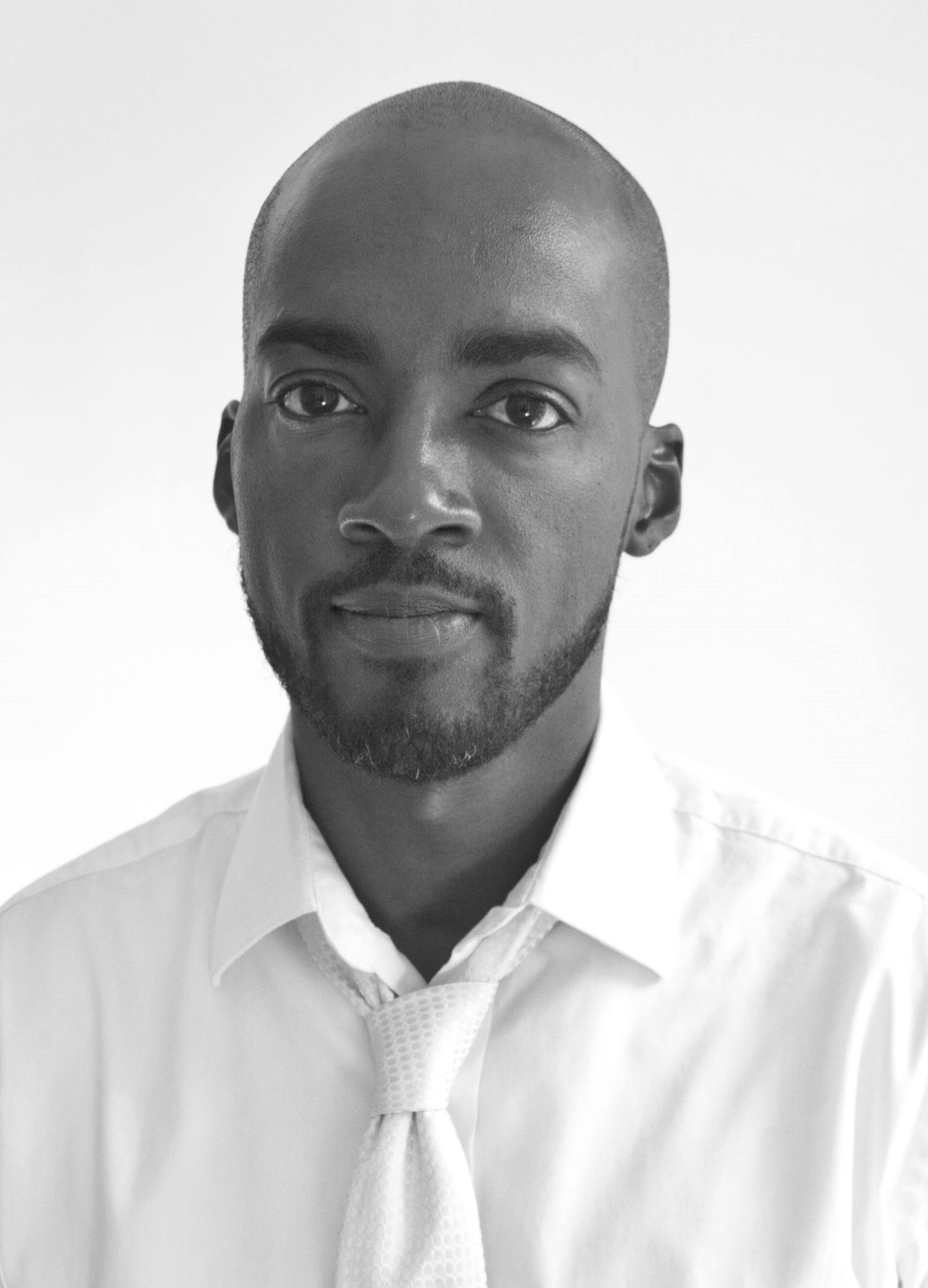 Post by Molaundo Jones
Member Spotlight: Alice Sheppard of Kinetic Light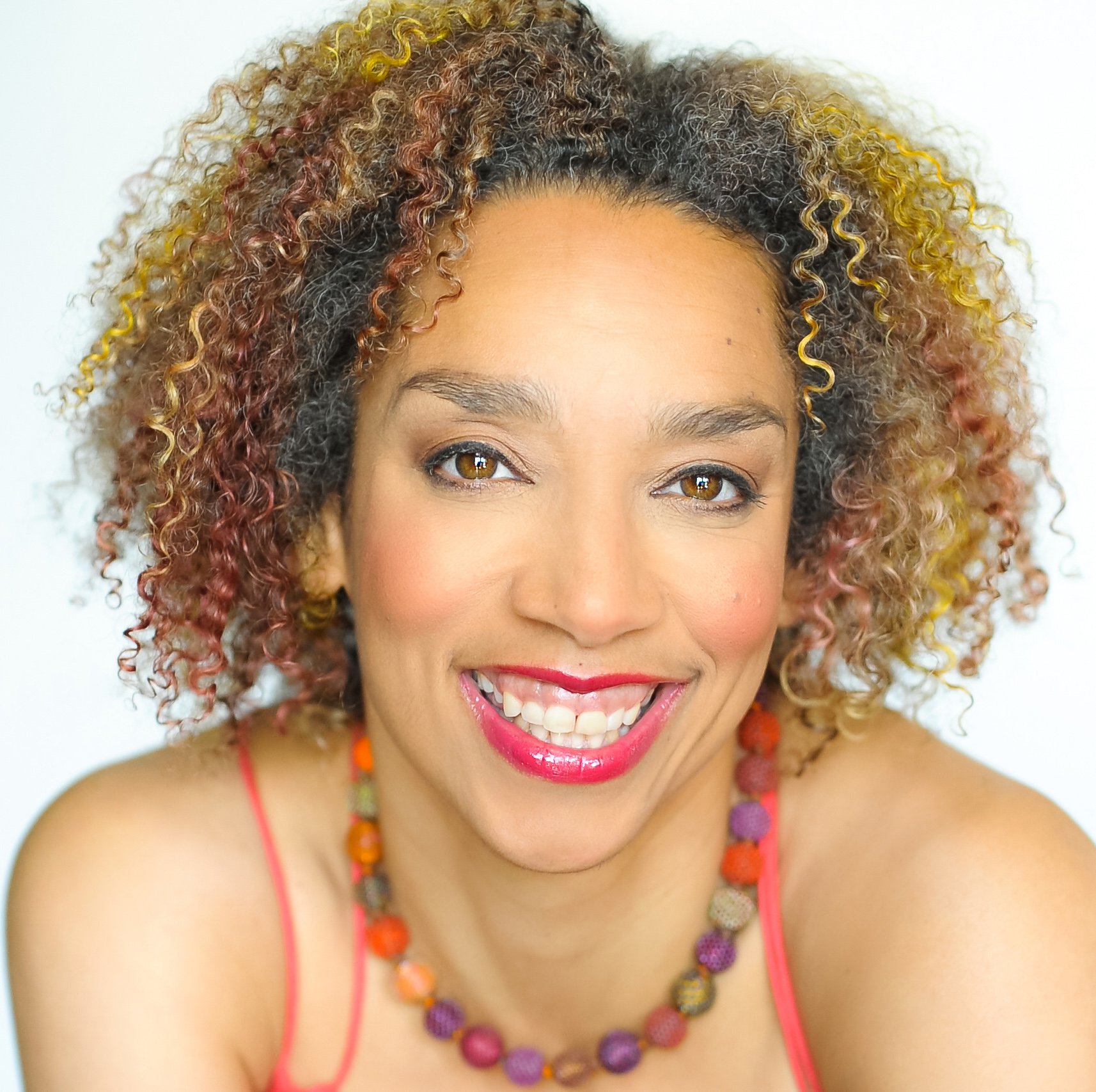 Alice Sheppard is founder of Kinetic Light, an organization working in the disciplines of art, design, architecture, and social justice, that creates, performs, and teaches at the intersections of disability, dance, and race. Their work seeks to showcase freedom of movement as a pathway for others to understand how mobility is fundamental to participation in civic life and to our understanding of American national identity. Alice became a member of Fractured Atlas in July 2016 and is based in Los Altos, California and New York City.
How has Fractured Atlas benefited your artistic practice? What specific Fractured Atlas services/programs have you used?
I primarily use Fractured Atlas as my fiscal sponsor for grants. When I came into the field, I had no idea how the business of dance really worked. Fractured Atlas's annual report mechanism and budget materials helped me get organized. I also realized that funders would not know who I was. Fractured Atlas provided them with a level of security. Fractured Atlas is a big organization, but I would like to thank Courtney Harge and Aisha Jordan in particular. Both Courtney and Aisha have calmly received some of my more panicked emails as I picked my way through grant applications and reports. They meet artists where they are and have helped me along every inch of what has been a steep learning curve.
What has been one of your biggest challenges as an artist and how did you push through it?
I'm not sure "pushing through" a problem has ever helped me, to be honest. In fact, the times when things have gone most wrong are the times when I have tried to push through. I think the pressure to keep going when things are tough is actually unhelpful. I know there are certain narratives that we tend to want to valorize about art and artistic production, but I am not always sure that they are helpful.
Not pushing through is not the same as not giving up. When things are tough, I try to stop and figure out why they are tough. I pull back a little if I can and try and learn. Many things are tough: space, time, and money. Pushing hard won't necessarily change access to these things. Some ideas really won't work at a certain point in time. That doesn't mean they won't work later, but it may mean a different approach is necessary now.
My tendency is to push through. The learning for me is having the courage to stop.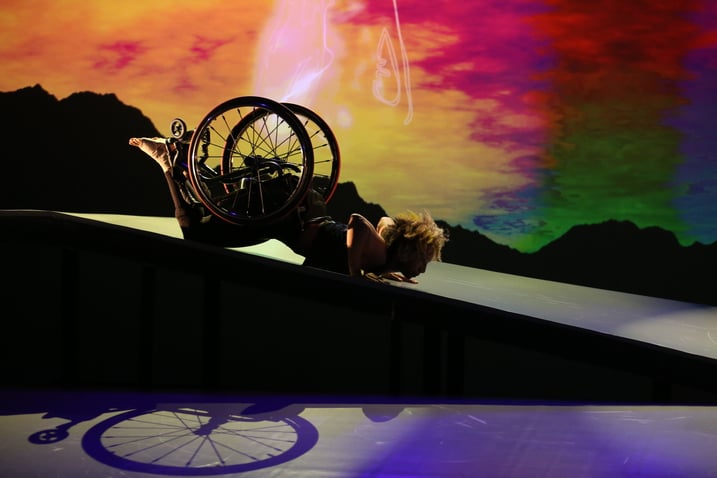 Do you have any upcoming events that people should know about?
Kinetic Light is embarking our on Fall 2019 tour, performing DESCENT and other works in Miami, FL; Atlanta, GA; Wilmington, NC; and Burlington, VT. Visit kineticlight.org for performance dates and tickets!
We are also creating our next production, Wired, which will premiere at The Shed in 2020.
What would you consider some of your biggest accomplishments?
My biggest career achievement is not an award or even a work. I am proud to be in a place where I can choose the artists I want to create with. My Kinetic Light partners, Laurel Lawson and Michael Maag, are my dream collaborators, and Kinetic Light is the place, time, and people with whom I am making some of the most creative and meaningful work of my life.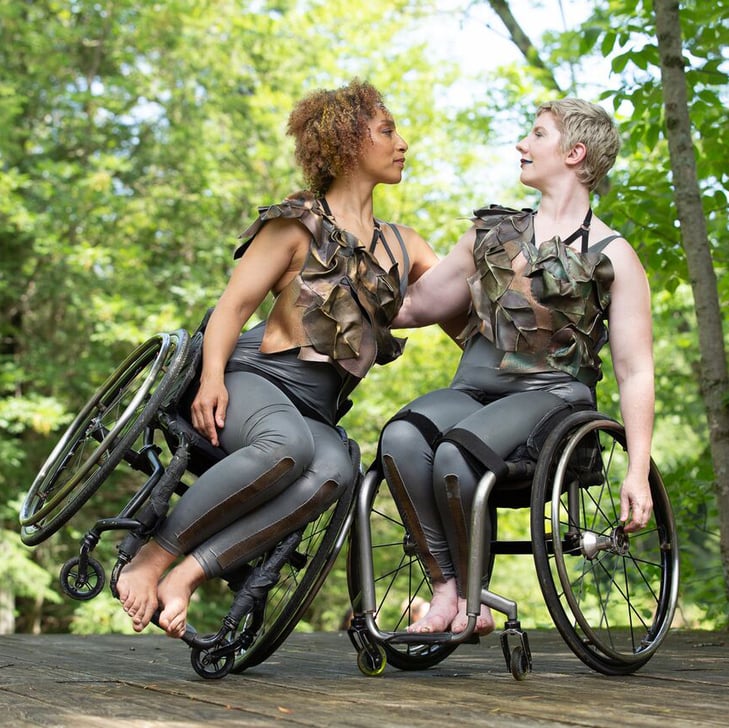 What does winning the Bessie Award mean to you?
I am uncomfortable with the concept of "winning a prize." I am sure the meaning of the award will change over time, but for the moment I am seeing the Bessie not so much as a "prize," but as a promise to live in and up to the space the award creates.
Why do you think artists and organizations should become members of Fractured Atlas?
I thought I would join Fractured Atlas to help me get started and launch the administrative side of my career. In actuality, Fractured Atlas became a kind of resource base. Questions about insurance? Fractured Atlas. Need an initial contacts database? Fractured Atlas. Need to know your grant application is headed in the right direction? Fractured Atlas. Fractured Atlas became a kind of first look resource, and Fractured Atlas guaranteed to the outside world that I was serious. I needed that.
What words of wisdom do you have for other artists aspiring to bring their creative projects to life?
Trust yourself. Don't be afraid to talk to other people as often as you can. These are not conflicting ideas, I promise.
You can learn more about Alice and follow their work online at https://kineticlight.org and http://alicesheppard.com; on Facebook at @KineticLight; on Instagram and Twitter at @wheelchairdancr; and on Linkedin at https://www.linkedin.com/in/alice-sheppard-movement/.
---
Join Us: Click here to become a member.
Fractured Atlas on Social: Instagram | Tumblr | Twitter | Facebook
More posts by Molaundo Jones
About Molaundo Jones
Molaundo Jones is a visual artist, entrepreneur, and arts adminstrator. As Social Media Specialist, he creates strategies and content for social media marketing and works with our members to develop a comprehensive calendar of events. Molaundo is a New York native, earned his MFA in Fine Arts at the School of Visual Arts, and BA in Marketing at Morehouse College. He is founder of The Clever Agency, a communications consultancy and develops professional development programs for Queens Council on the Arts. He has also worked with the New York Foundation on the Arts' Immigrant Artist Mentoring Program and Artist as Entrepreneur Bootcamp and has served as a grant panelist for Bryant Park Corporation, Brooklyn Arts Council, and the Museum of Art and Design.