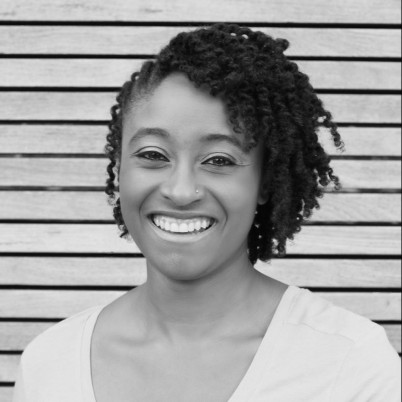 Post by Aisha Jordan
Meet The Project: SF Creative Writing Institute
From time to time, we feature a fiscally sponsored project who has been successful at using our program to advance their art, cause, or career. We want to use our platform to give our artist community a boost in visibility. We hope that by sharing how some of our members are using Fractured Atlas programs, other artists – whether or not they work with us already – can find some useful inspiration to support their own creative projects.
During COVID-19, artists have been under tremendous pressure. With day jobs lost, physical gatherings cancelled, and the future uncertain, artists have had to shift their approaches in unforeseen ways. By sharing individual experiences of artists and arts organizations, we want to highlight the resilience of our community. We hope that their experiences can inspire you to use programs like fiscal sponsorship to their fullest extent, and to keep using your creative work to build community and flex your creativity.
We've highlighted some of the strategies we've seen already, from Jip Gallery and Olympia's virtual gallery show to dropshift dance's shift in programming to advice from one of the curators behind Well Now WTF.
Here, we hear from Alexandra Kostoulas of SF Creative Writing Institute.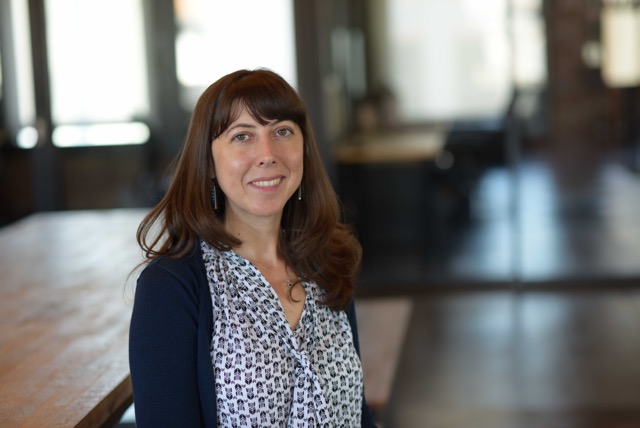 SF Creative Writing Institute Founder Alexandra Kostoulas
Alexandra Kostoulas is a fiction writer, poet and essayist. She has published a poetry collection called Becoming Athena and is finishing a novel called Persephone Stolen. Kostoulas is the founder and executive director of the SF Creative Writing Institute, host of Write From the Gut reading series, and curator for the San Francisco chapter of At the Inkwell reading series.
Tell us about SF Creative Writing Institute. What makes SF Creative Writing Institute special?
The SF Creative Writing Institute is a small center that focuses on teaching the art and craft of creative writing to people from all walks of life. Some of our clients are professional writers. Others are absolute beginners and just want to try their hand at something new. We believe that we all face the blank page the same way. We are a hands-on learning environment where our clients workshop their pieces alongside each other, and give and provide feedback.
We are a culturally diverse group of teaching artists who are award-winning published writers, have advanced teaching skills, Master's Degrees in creative writing, fine art or a related field, and professional editing experience.
What inspired the creation of SF Creative Writing Institute? How did you get started?
I got the idea while working as an adjunct faculty member of English in various colleges and universities in the San Francisco Bay Area. There were not enough opportunities to teach creative writing and when it was offered, it was treated as an elective, receiving marginal funding and attention compared with the core-requirements. And the performance opportunities for writers and poets, were all one-off events.
I thought, what if there was a center where creative writing was the main focus, instead of on the sidelines? And what if the "creative" part were emphasized, not other kinds of writing, etc. I didn't realize then that I would be the one building it.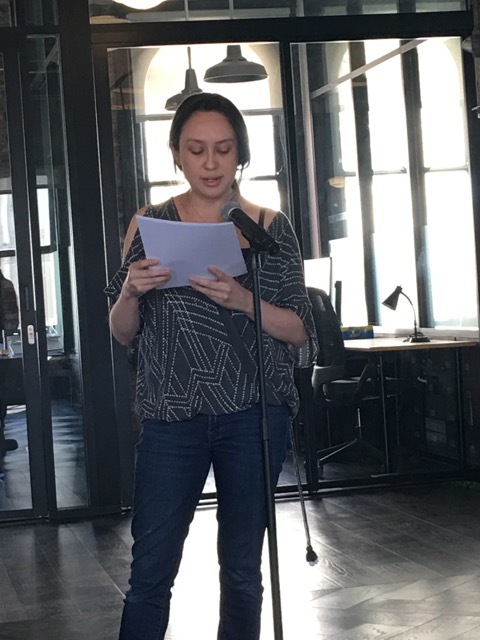 SF Creative Writing Institute alum Marien Villafaña

In 2012, I started teaching private creative writing workshops. Due to the transitory nature of San Francisco, and the gentrification, it was hard to find a permanent space, so I went through several venues, until I settled in a WeWork in downtown San Francisco above the historic Golden Gate Theatre. I kept having students tell me after taking my class that they had found themselves and that they wanted to take other classes that weren't like mine. So, I dreamed of starting a creative writing institute but I didn't yet have a name. I thought it was kind of a pipe dream then. One day, I was on the way to a reading at SF State with a genre writer who I really respected. I told him my idea.
To my surprise, he asked me to hire him when I got it off the ground, for a workshop he wanted to teach. A few weeks later, we went to the now-defunct Lefty O'Doul's in downtown San Francisco, and over some roast beef sandwiches, we hashed out the details of his class under the SF Creative Writing Institute umbrella on the back of a cocktail napkin. Then, we got our next teacher, a poet, who wrote me asking if we were hiring. She had gotten my job at Berkeley City College when I left to teach elsewhere and inherited my old students. I knew she was good because they wrote to me and missed me a lot the first week of class, and by the second week they were silent. She is an excellent teacher. And from there, the SF Creative Writing Institute was born. She told me that teaching creative writing for the Institute and talking about poetry with people is the highlight of her week.
What do you hope people leave SF Creative Writing Institute programming with? What are the tools you've created to engage with your artists and audience?
I hope our writers leave with a sense of hope; hope that they can find their voices in words and that they have all the tools they need to craft and construct the stories of their lives. I also hope they can feel good about sharing and listening to each other's writing at one of our readings.
We primarily use the writers' workshop [to] focus on empowerment, craft and critique.
We also showcase the work of our student and faculty writers in our Write from the Gut! reading series at local bookstores, festivals, bars, co-working spaces, small theaters and other venues across San Francisco and the Bay Area at large. We also sponsor readings by local authors and literary communities.
In addition, we are the San Francisco curator of a reading series founded by Monique Antoinette Lewis (called At the Inkwell) where we showcase local authors and their work. It's part of a larger network of readings across the country that started in New York.
What do you hope is the impact of this work?
I hope that we can help people find their voice and tell the stories of their lives and get down to expressing the soul of who they are in the written and spoken word, both on the page and on the mic.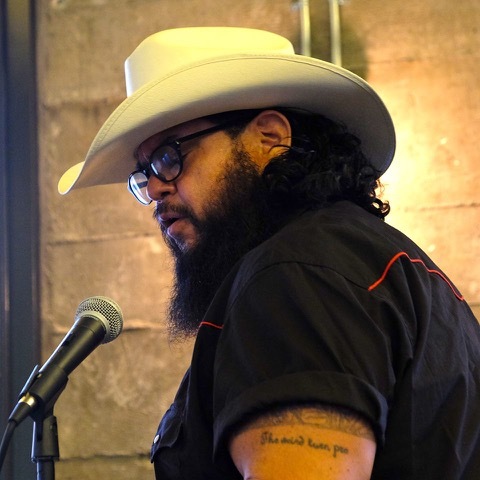 SF Creative Writing Institute alum G. Macias Gusman
How has COVID-19 affected your programming? Have there been difficulties for the team? Any bright spots?
The challenges: Wow. COVID-19 has forced us to completely shut our doors. Up until March, our workshops and readings have been live and in-person.
We [have been ] under a shelter-in-place order in San Francisco since March 17. We don't know when it will end. And, unfortunately, our landlord, WeWork, is still charging us rent on our physical space. Within the first 3 weeks of shutdown, all of our teaching artists have lost their day jobs. All of them. They all do different things. One works as a receptionist at a construction company, the other works as a substitute teacher, the other lectures on cruise ships, another is an events manager at a bookstore, another was working for a nonprofit. We could have stayed closed, but I thought, well, why not try to go online? So we did. The first month of the shutdown, we were scrambling to move our institute online. This all happened while I was on maternity leave with my second child.
The bright spots: We teachers found community with our students and with each other while teaching workshops. We are still writing poems and stories. And when we meet together to talk about writing and teaching, we hold the space for others to produce creative work and in so doing, we are holding the space for ourselves. Many of our teaching artists are writing up a storm. One of the writers who takes our workshops just told us that our creative writing classes are keeping her sane during the quarantine. Writing orders our reality and keeps us going even in the difficult times.
What are the ways that SF Creative Writing Institute is adapting to the COVID-19 situation? Where have you seen success so far? Are there opportunities hidden away in this situation?
We acquainted ourselves with an online teaching platform and the founder helped us learn it. We learned how to use online video conferencing. We learned how to do all of our paperwork online. Our successes: One of my students helped me redesign our website for free. A poet from Chicago, who I had never met before, helped us research funding opportunities.
Our drop-in poetry workshops have been getting more sign-ups. Our other classes have been getting some too. We are in the middle of scheduling our next round of workshops and performances and these will all be online. One of our challenges with being in person is people would often leave the area due to the high cost of living. But now, an opportunity with going online is that we can grow. Though most of the writers we work with are in San Francisco, over the past few weeks, we've had our first students from France, Sweden, the pacific Northwest and the East Coast. That has kept things interesting.
We started a blog to keep ourselves going creatively called Dispatches from Quarantine and we already started getting submissions.
How has it been working with Fractured Atlas? Are there particular ways your membership with us has been beneficial?
We have enjoyed working with Fractured Atlas because [you] are easy to work with and informative. [You] are extremely organized and responsive. [Fractured Atlas] helped us get our paperwork in place for fiscal sponsorship and guided us through the process of applying for an emergency arts relief grant with the city of San Francisco. (We sadly didn't get it!) But we thought the process was informative, and we learned. We also are able to get donations. We have been getting a discount on our rent because we are fiscally sponsored.
Is there anything you want people who are being introduced to you to know?
We are accepting donations. Also, that we love what we do and as writers, we feel committed to keep writing in times of tumult and in times of peace. We are still making work. We still have hope, and we are still going to be around as a project.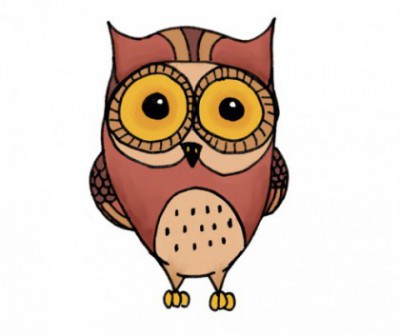 ---
You can support SF Creative Writing Institute here.
As we continue to move together through this pandemic, eventually we will get to a point where we decide to have physical events together again. But for a while, it will be touch-and-go and dependent on the latest best practices for public health. If you are thinking of your events, you'll want to make sure that you have an events policy that is transparent, flexible, and considers the needs of everyone involved.
More posts by Aisha Jordan
About Aisha Jordan
Aisha Jordan is an Actor, Performer, and Arts Administrator originally from Amherst, Massachusetts. She received her B.A. in The Arts from Eugene Lang College at The New School and her M.A. in Arts and Politics from New York University, Tisch School of the Arts. She has collaborated with and worked for arts institutions such as, The Hemispheric Institute, Manhattan Theatre Club and The New York International Fringe Festival. For several years she supported Bronx Arts and Culture as the Manager of Visual and Performing Arts at Casita Maria Center for Arts & Education. Most recently she taught a course in social justice collaborative performance at Eugene Lang College and is Artistic Director of 2050 Legacy Theater for Social Change. She believes artists are crucial to the advancement of culture and society and lives to support creative exploration.