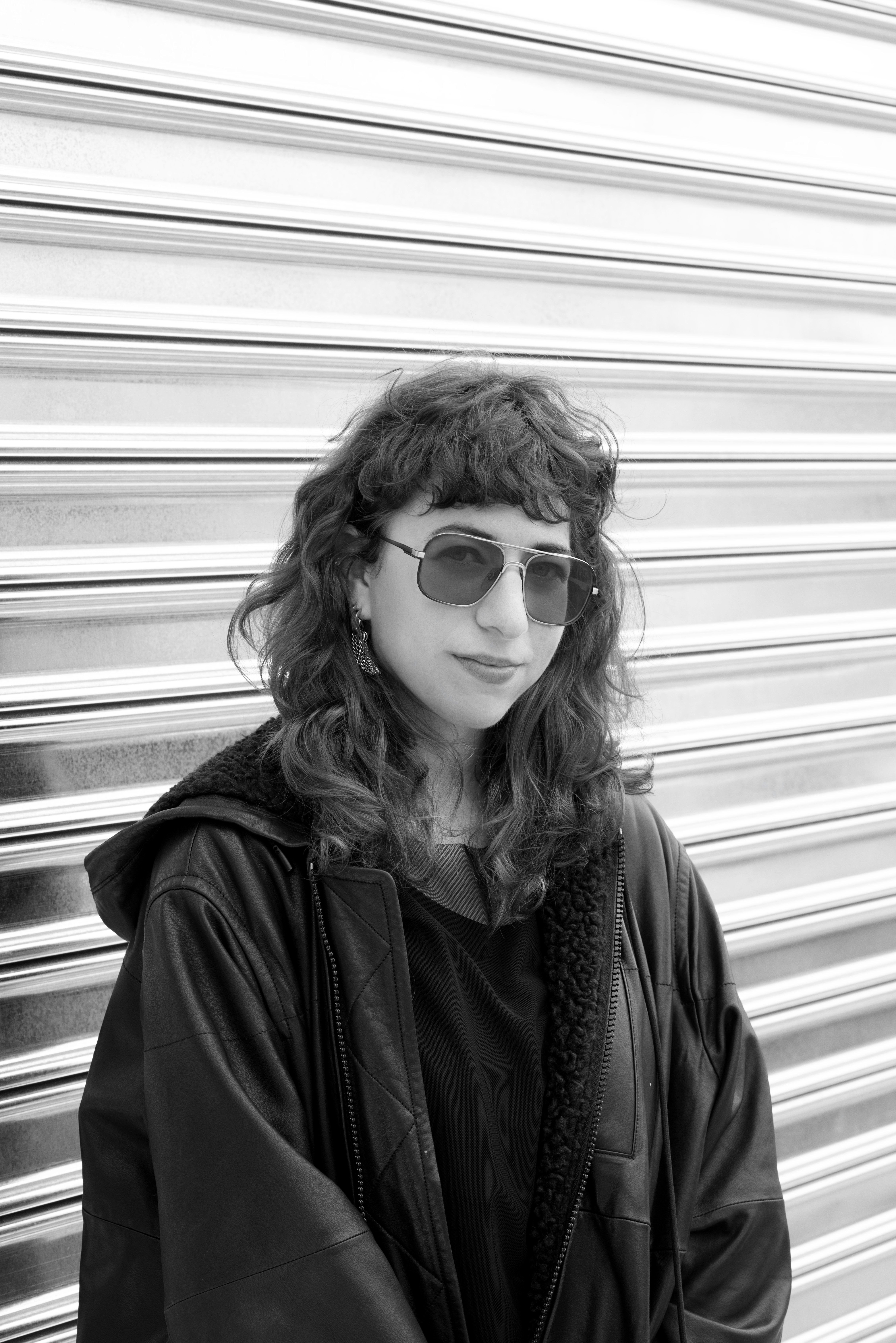 Post by Nina Berman
Member Spotlight: dropshift dance
dropshift dance, founded and operated by Andrea Cerniglia, is a "provocative, inquisitive, and authoritative investigator of movement. Based in Chicago, dropshift uses visual art, and music composition in addition to dance in order to "engage viewers in a visual, aural, and human experience...to explode the definition of dance performance and move audiences towards a transformative experience."
They have been Fractured Atlas members for 10 years and are currently using our fundraising platform to support for their tenth anniversary.
Cerniglia gives us an inside look at dropshift dance's mission, their collaborative process, how they use Fractured Atlas to support their work, and how COVID-19 has changed their work in 2020.
How did you find out about Fractured Atlas and what prompted you to join?
I found about Fractured Atlas through the artistic community, and was interested in what Fractured Atlas could provide in the way of support for a small independent arts organization. Being a fiscally sponsored entity has allowed me to expand dropshift, our reach, and impact within our artistic community.
Tell us about your work or project. What inspired it and how do you hope it will impact people?
dropshift has been producing in Chicago since 2010. In 2020, while we celebrate our 10th Anniversary Season, we traveled to RADFest in March 2020 to share excerpts of 2019 production, At Our Edges, continue our arts-integrated work in the classrooms at Casa dei Bambini of Mayfair, offer public workshops based in Laban Movement Analysis through a creative exchange at Hamlin Park, Chicago, tour developing new work to Satori at ANNOYarts in St. Louis, host public open rehearsals of, FADE/render and at the end of the year, share the world premiere of this new work in Chicago. Our plans have been impacted by the current pandemic, but we continue to create and make plans for these events at an alternate date than originally planned.
We have been researching FADE/render since late November 2019. This piece began as an investigation of home and the body as a physical archive, and has pivoted in response to the evolving COVID-19 crisis. Our original inquiry was meant to link the body to our sense of home and explore its references within our physical archive. Our creative process has continued during the shelter-in order, and our response and relationship to creation, movement, and staying connected to our bodies has been impacted. Our focus has shifted to an inquiry that celebrates the everyday joys in our space/life/place and examines how the body and movement survives in isolation to celebrate connection and resilience.
This shift is an instinctive response to the situation around us, and what I hope to learn, communicate, and create is a work that celebrates how much humans need human contact and the importance of physical touch and empathetic exchange. The final product will celebrate movement for its capacity to heal, and highlight simplicity in form. I am compelled to envision a work lush in humanity that celebrates a journey of connection and resilience.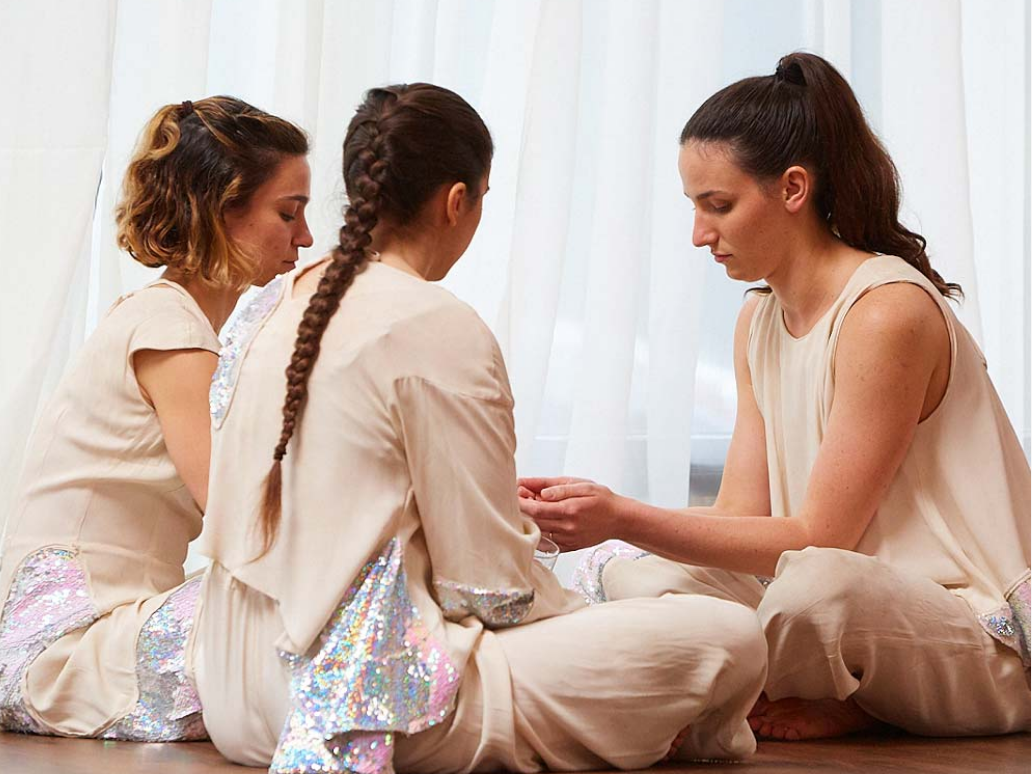 Describe the process you take to bring your project to life. What's been involved?
This work comes to life through an empowered collaborative practice with dance artists and original music composition. I also work with a costume designer who often contributes original set and textural elements. I work with the dancers on a regular basis in our resident studio space creating the movement work that then co-mingles with other artistic collaborators in performance. We rent space at a studio in Chicago, and often project incubation is 1-2 years, during which we share in-progress elements with local audiences as the work ebbs and develops.
What have been your biggest challenges with this project or with your work?
In general, the challenge with our type of production is the fact that dance usually has such a long creative life and a very short performance life because of limited funding and budgetary capacity. One of our goals is to make sure that artistic productions can be performed as repertory excerpts and in a variety of venues and cities in order to expand our reach and to prioritize public performance.
What has been most useful to you about your Fractured Atlas membership?
Being able to fundraise through Fractured Atlas is huge! Fractured Atlas receives all of our donations, provides oversight for granting purposes, and is able to advise me on a number of organizational items [including] how to apply for general liability insurance. Fractured Atlas makes sure that I have all the tools that I need to run an organized small arts organization. I have also been able to rely on the very knowledgeable administrative staff at Fractured Atlas to help oversee granting and to forge new relationships with local foundations.
How do you suggest other artists or organizations get the most out of Fractured Atlas?
Being able to fundraise through Fractured Atlas is huge! They should utilize any and every tool that is available. And communicate with the Fractured Atlas staff, because there is not a question that they cannot advise on!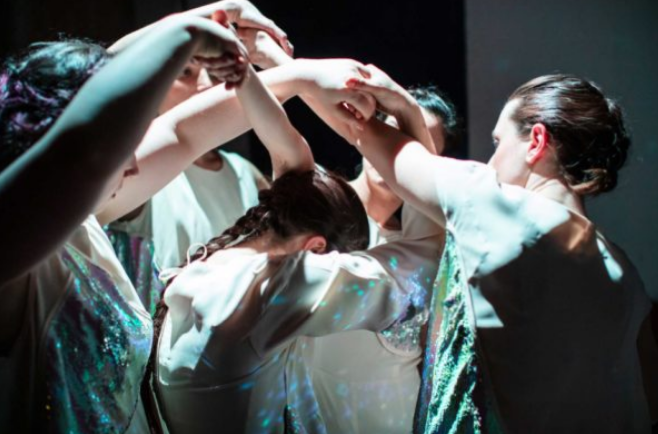 How have your plans changed for 2020 (or beyond!) because of COVID-19?
Originally, our 2020 season was planned to have a more robust touring calendar to celebrate our 10th anniversary, with spring and fall engagements in cities outside of our Chicago home. COVID-19 has put these engagements on hold at least for now. We are attempting to plan to shift our spring travel to fall 2020, but things are still quite uncertain. Our teaching programs have either been suspended or moved to a virtual venue, and our live fundraiser planned for May 2020 is delayed to October 2020. At this point, the company is focusing on staying connected through virtual platforms and weekly artistic prompts that keep each of us engaged and in our bodies as much as we choose. Moving in any capacity is keeping us sane and healthy, and that is the best that we can hope for in the light of the current COVID-19 crisis. Much of what was planned for 2020 is shifting later in the year, and possibly into the 2021 season.
Anything else you'd like to add?
We will continue to create and adapt and remain resilient in these times! Having the support of our community near and far is the MOST important thing!
---
You can support dropshift dance, and keep up with their multimedia movement experiments on Instagram, Twitter, and Facebook.
More posts by Nina Berman
About Nina Berman
Nina Berman is an arts industry worker and ceramicist based in New York City, currently working as Associate Director, Communications and Content at Fractured Atlas. She holds an MA in English from Loyola University Chicago. At Fractured Atlas, she shares tips and strategies for navigating the art world, interviews artists, and writes about creating a more equitable arts ecosystem. Before joining Fractured Atlas, she covered the book publishing industry for an audience of publishers at NetGalley. When she's not writing, she's making ceramics at Centerpoint Ceramics in Brooklyn.