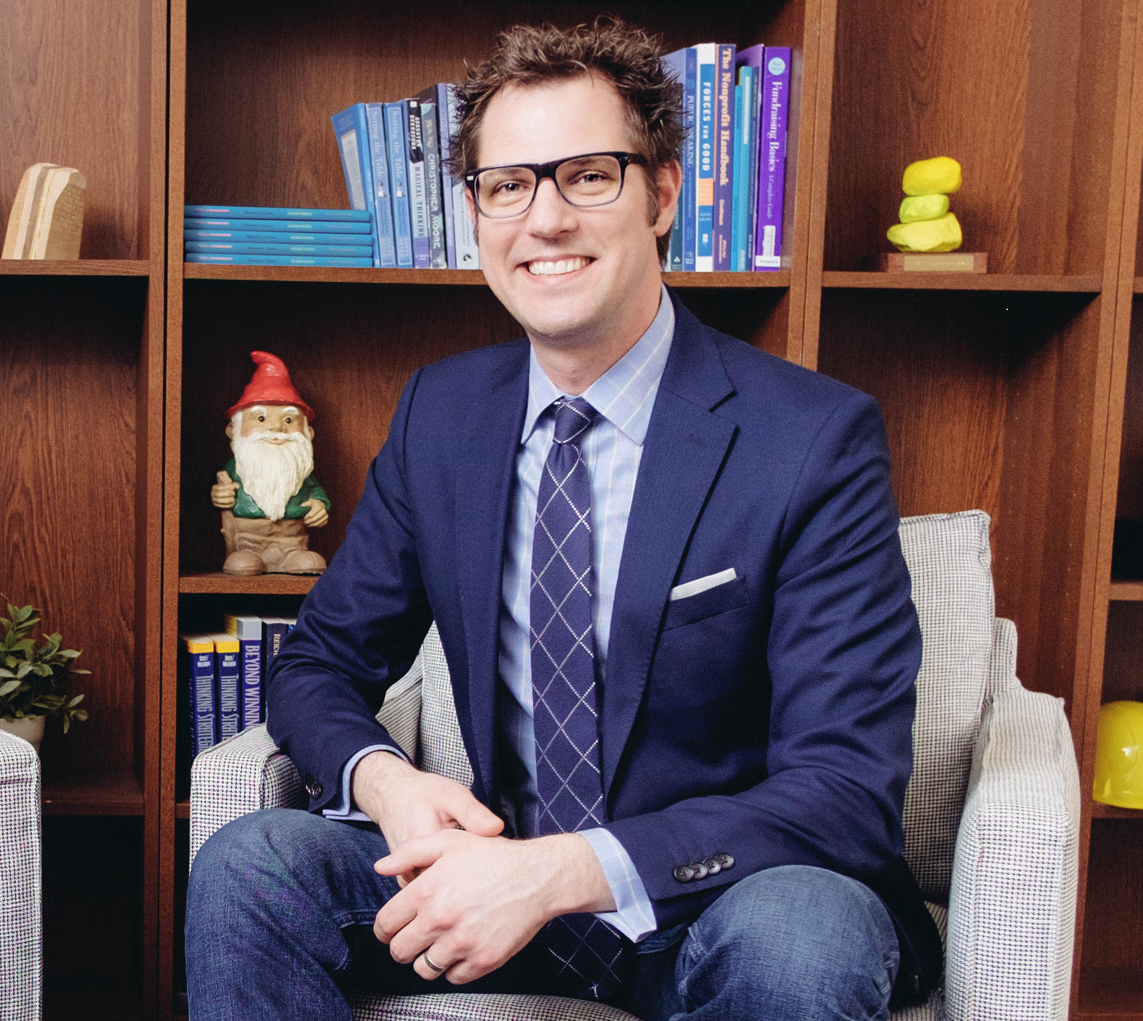 Post by Tim Cynova
Launching the Strategic HR Bootcamp
Big Ideas | Bootcamp | Culture | People Operations | Human Resources
Deadline to Apply: November 30, 2017
I'm thrilled to announce that Fractured Atlas will be offering a one-day Strategic HR Bootcamp on Saturday, January 27, 2018 in New York City. Only 20 people will be accepted into this cohort, and the deadline to apply is November 30, 2017. (Don't sweat, it's a brief application with only two questions aside from your name and contact information).
For the past month, the Fractured Atlas People team has been hosting free HR office hours for any interested person in the cultural sector. We've chatted with colleagues from across the country about strategies, tactics, and tools to:
Improve recruitment and hiring,
Embed anti-racism and anti-bias efforts into an organization,
Introduce remote work arrangements,
Work with volunteers,
Manage change initiatives; and
Align and hold everyone in the organization accountable for achieving shared purpose goals.
With HR Hour's positive reception, we're launching this new avenue to deepen your strategic HR repertoire.
---
What's "Strategic" HR?
HR becomes strategic when it's understood as a senior-level management competency. It's not simply, "We need to post for the open Director of Development position," but, "with our longtime Director of Development now departing, what are the traits and talents we need in an ideal candidate for us to be successful tomorrow and two years from now (rather than the success we've experienced in the past five years)? And what conditions need to exist first in our organization to attract that particular candidate?"
Strategic HR is HR — or People Operations as we like to call it at Fractured Atlas — that permeates the entire organization. Decisions and planning reflect an understanding of the impact and realities of our people, operations, finances, and programs. When HR becomes strategic HR, it's a powerful force in helping organizations level up.
What's the Strategic HR Bootcamp?
The Bootcamp is an in-person, one-day intensive that teaches managers and leaders skills, frameworks, tips and tricks to be creative and successful with People operations. Tools people can immediately use to elevate their People Ops chops to the senior-level competency that can help them create and maintain innovative workplaces — with a sense of shared purpose — where people can do their best work, thrive, and ultimately, change the world.
Oh, that's fascinating. Well, am I the right person to attend the Bootcamp?
This particular Strategic HR Bootcamp is designed for decision makers in cultural sector organizations who can be actively involved in creating and executing their organization's HR — or People Ops — strategy and initiatives. You're the executive or managing director, the general manager or the director of external relations or programs. You're on your organization's leadership team and want to learn actionable ways that People Ops can help your organization achieve its goals.
What topics will be covered?
Oodles and oodles of fascinating topics. The Bootcamp will feature a handful of different modules — and include a special People Ops guest star interview over lunch! The modules will cover aspects like employer branding, building recruitment pipelines, hiring and firing, performance management and holding people accountable, conducting internal investigations and skills to use for challenging conversations, aligning individual and team motivators, introducing and embedding anti-racism and anti-bias efforts throughout your organization, talent and skill development, new approaches to benefits and payroll administration, managing change initiatives and their related psychological impact, and remote work arrangements and communication channels.
How many participants will you accept into this first Bootcamp?
20 people. And for this event, participation is in-person only.
When is it?
Saturday, January 27, 2018 from 9:00AM until 5:30PM (Don't worry, we'll close out the day with festive drinks, free-flowing conversation, and time to ping your new Bootcamp BFFs on LinkedIn.)
I can't make that date. Will you offer the Bootcamp again?
Honestly, we're not sure. This might be a one-time thing. Or, like Brigadoon, it might be offered once every 100 years. Either way, if you can't make it, stay tuned to the Fractured Atlas blog and social media feeds for updates.
Where does it take place?
The Bootcamp will take place in Midtown Manhattan within a few blocks of Penn Station. The building has elevators, a wheelchair accessible restroom, and an all gender restroom.
What does it cost me?
$750 with each participant receiving a $700 scholarship making your cost only $50. That's right, $50! Well, $50 and a few hours of your time in advance to read some articles and complete a confidential online implicit bias assessment. If you're accepted into the program, we'll send you a link to pay the $50 fee as well as circulate prep materials in advance of the Bootcamp.
What's included?
Light breakfast, lunch, unlimited sparkling and still water, snacks, tea and coffee, gum, afternoon festive drinks, and knowledge… lots and lots of useful knowledge.
How do I apply?
Please complete this brief application by November 30, 2017 to be considered for one of the 20 seats. With limited space available, we will be reviewing applications to ensure the best alignment between the Bootcamp content and those who will be able to immediately put it to use in their organizations. Applicants will be notified of their acceptance status by December 15, 2017.
Nope, but we'll think you're extra awesome if you happen to be one.
Why is Fractured Atlas doing this?
Why not? We've spent a great deal of time and energy over the years learning from organizations, behavioral science, and studies across sectors about how to implement a strong People Ops strategy, and then figuring out how to take those learnings and apply them at Fractured Atlas. We find it invigorating to share what we've learned — the good, the pitfalls, the fascinating, the rewarding — with our cultural sector colleagues. We also find that we learn something new about how we can approach our own efforts with every new conversation we have with peers.
Will the Bootcamp content be available online?
Not this specific content. The Bootcamp is being structured for in-person learning. We might repurpose some of the content for remote or asynchronous learning at a later date, but will decide that after the Bootcamp. In the meantime, you can check out our How We Work videos, blog posts, or ping us for an HR Hour consultation video call if you want to chat about a specific challenge you're facing.
Who will be leading the sessions?
The three members of the Fractured Atlas People team — Nicola Carpenter, Tim Cynova, and Jillian Wright — include a certified Senior Professional in HR (SPHR), a certified Professional in HR (PHR), a certified Crucial Conversations and What Motivates Me trainer, the creators of How We Work and Fractured Atlas's staff core curriculum program, a trained mediator, a fully remote staff member, a practicing mixed media artist, a former dancer and dance educator, and a former trombonist and musicologist. (Other members of Fractured Atlas's senior leadership team will make cameo appearances throughout the day.) In addition to their love of and extensive experience in People operations, the People team's other interests include bourbon, burritos, bicycling, clogs, artisanal donuts, gardening, parenting, and visiting museums… in no particular order.
What if I have questions?
If you have additional questions about the Strategic HR Bootcamp, and whether it's right for you, please ping us at support@fracturedatlas.org. If you're looking for additional resources to help you on your People operations journey, check out this extensive list of books, online courses, videos, thought leaders, and more!
Look forward to seeing you in January!
More posts by Tim Cynova
About Tim Cynova
Tim spends his time assisting teams and organizations with the things they need to create innovative workplaces where people thrive. He is a certified Senior Professional in Human Resources (SPHR), a trained mediator, on faculty at Banff Centre for Arts & Creativity and New York's The New School teaching courses in Strategic HR and Leadership & Team Building. He is a certified trainer of the Crucial Conversations and What Motivates Me frameworks, and is a firm believer that Work. Shouldn't. Suck. He currently serves as the Chief Operating Officer of Fractured Atlas (where he is a member of the organization's four-person, non-hierarchical shared leadership team). Prior to that, Tim was the Executive Director of The Parsons Dance Company and of High 5 Tickets to the Arts, had a memorable stint with the Cincinnati Symphony Orchestra, was a one-time classical trombonist, musicologist, and for five years in his youth he delivered newspapers for the Evansville Courier-Press. Also, during a particularly slow summer, he bicycled across the United States.