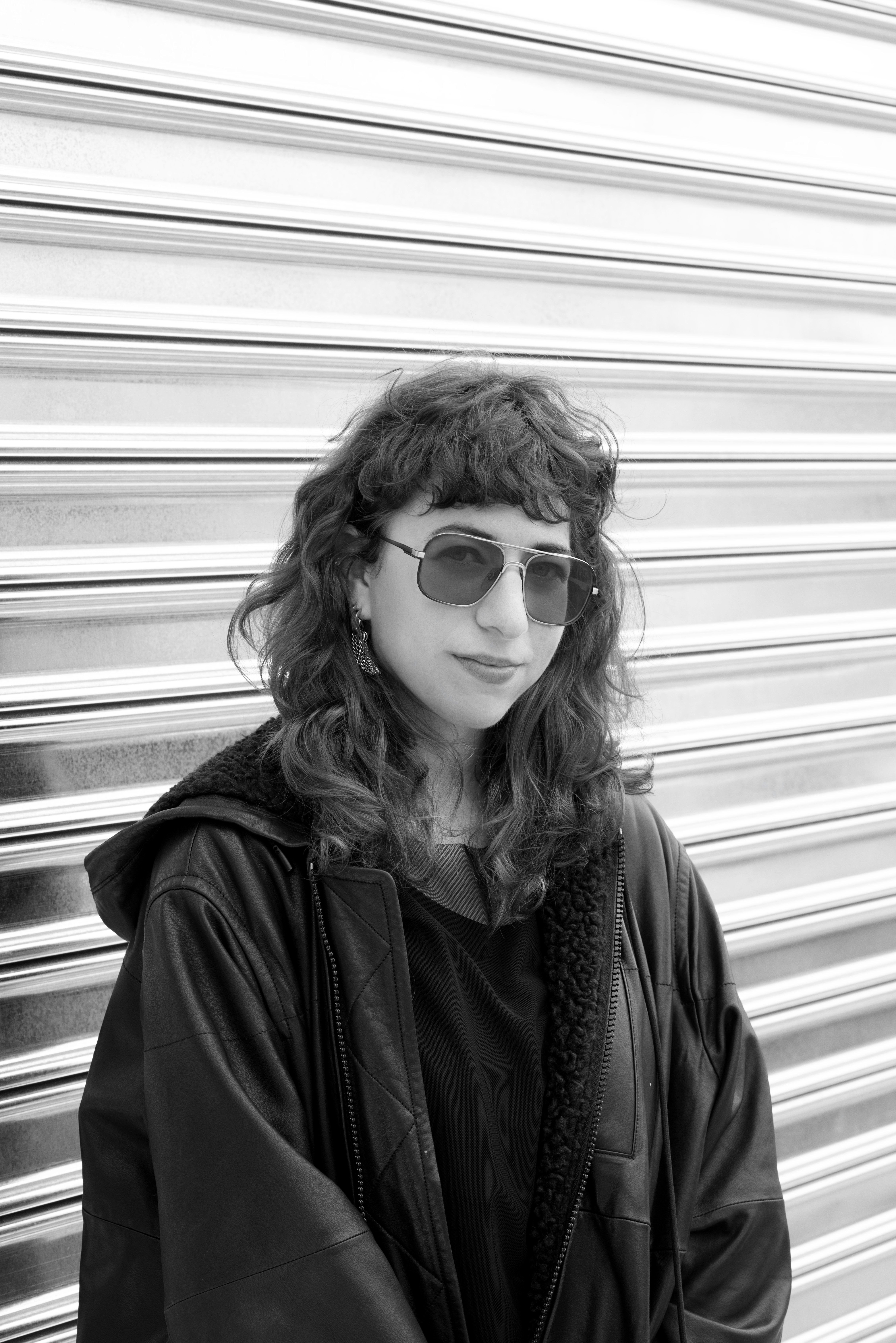 Post by Nina Berman
How We Work Virtually: Sophia Park
At Fractured Atlas, we've always tried to be transparent about How We Work. Especially when it comes to the transition we slowly made to becoming a fully distributed team. We slowly wound down the number of people coming into our Manhattan office, and as of late 2019, we fully flipped the switch. Here's what it looked like to transition to a virtual team.
Even in our own team, we've seen that people approach virtual working differently. With the freedom to organize our days outside of an office, we've each had to find out what kinds of schedules work for us, how to recharge during the day, and how to organize our workspaces. There's a lot of information flying around about how to make working from home work for you, but we know first-hand that there's no one-size-fits-all approach.
We hope that by sharing tips from individual members of our team, we can encourage you to experiment with different ways to make working from home work for you, and to even find a few tips to try along the way.
Here's how External Relations Associate Sophia Park works from her Brooklyn apartment:
What do you do at Fractured Atlas?
I am a part of Fractured Atlas's External Relations team. We rock!
I specifically work on managing grants for Fractured Atlas (lots of writing and managing deadlines for grant applications; making sure we're receiving these funds, etc.), assisting with marketing efforts, keeping track of any special projects, and helping out wherever else I'm needed. I also like to ask a lot of questions, so I'm that person known to ask last minute questions at the end of a meeting.
How do you organize your day?
My day to day varies depending on what needs to be done. Our team has a daily standup at 10:30am EST so I start my workday around that time. I eat lunch anytime between 1pm and 3pm, depending on my meeting schedule for the day. Randomly, I designate Tuesdays as meeting days, so I try to schedule most of my weekly meetings on that day.
I work best in a Pomodoro style where you work in 25 minute chunks, take a short rest, and then you repeat. It helps me concentrate my efforts, because the timing doesn't allow me to work on multiple things at once. On some days I can work through the short rests if the first 25 minutes is super productive. During the short breaks, I definitely try to do something that doesn't require me to look at a screen. I don't adhere to it strictly, but it provides a sense of structure, which is important to me as I work from home.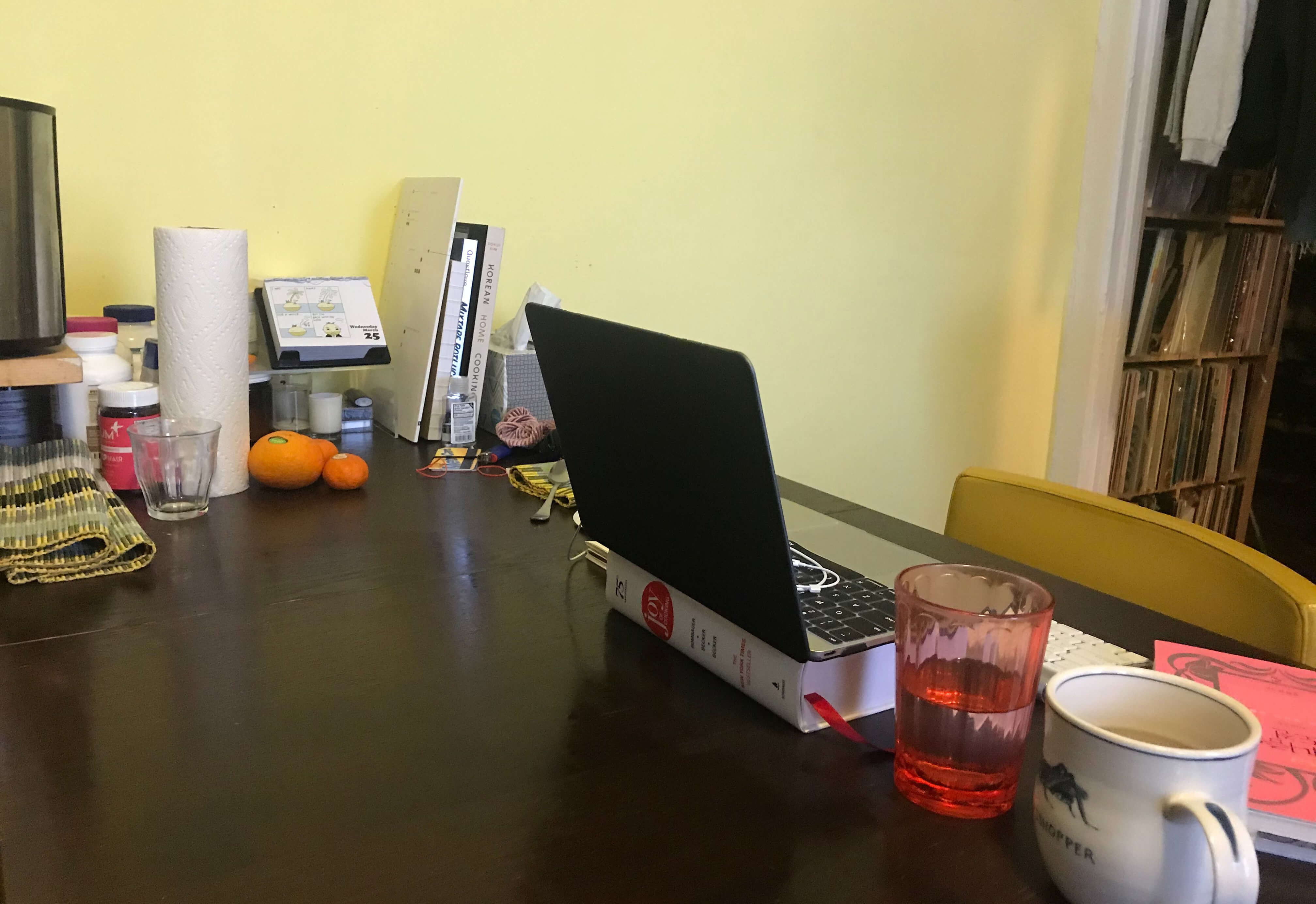 How do you set up boundaries between work and not-work during your day without a commute or an office?
I try to work mostly at a desk when I'm doing Fractured Atlas related things. But to be honest, since space is a premium in New York City, I don't have the luxury of delineating between work and not-work spaces. There are some smaller things I do that help. I change into "outside" clothes before I start my work day, so I don't stay in pajamas all day. I stay away from the bedroom and close the door to it. At the end of the day, I shut off my Slack and Dialpad apps on my work computer. I also leave everything work-related on my desk if possible.
How do you recharge during the day?
I take running breaks during the day. Before COVID-19, I used to go on a run right after our team's morning stand up because the park was empty around that time. Now, I'm trying to figure out when the best time for running is because everyone's in the park at seemingly all the hours. So currently, I try to go on a run sometime in the early afternoon but considering scaling it down to limit outside time.
I've also picked up working out at home on days that I would ordinarily have gone to the gym but I can't because of social distancing. My favorite free live sessions are from Everybodyfights and Church Street Boxing Gym. I have a Classpass account so I take sessions from there too. Also, all the free workout content from Youtube.
I try to walk around the apartment as frequently as possible. I get up to make tea or refill my water. I keep snacks away from me so when I do want to snack, I stand up and walk to it. I'll take an intentional 20 minute reading break so I have time not staring at my computer screen. (I just finished Minor Feelings by Cathy Park Hong). I guess I do whatever is possible to keep it lively while getting the work done.
How did you adjust to working virtually? What was challenging and how did you handle it?
To be honest, it took me a good three months or so to adjust to working virtually. It was surprisingly challenging adjusting to working from home. It was hard staying productive, and made me rethink what my ideas of productivity and work are. I used the Pomodoro method mainly to study while in college and hadn't used it since until I started working from home. I realize structure and productivity are directly correlated for me so I had to implement my own plan.
That being said, I love having the freedom to structure my day how I want. I can use my break times to do the dishes or errands. I can have a home cooked meal instead of spending money on lunches outside. In general, I feel like I can really be at my best while working because I can make decisions on when I work best.
I can work at my best not only because I work from home, but also because I have a very understanding manager and team. Our team is really intentional about sharing the breaks that we take during the work day (like going on a walk) with each other. Outside of it making working from home easier, it strengthens the team as a whole so that we can all support each other throughout the workday. We lift each other's decisions to take care of ourselves during the day with breaks, and in turn it makes all of us healthier and the team stronger!
What surprised you the most about moving from an office to virtual working?
I think a lot of people have this fantasy around working from home (or anywhere), and I also had an idea of what it would look like - a cute morning routine, taking calls from different parts of the home, having no commute so spending an extra time in bed, and feeling happy. I was surprised that I didn't feel that glamorous working from home, and in fact it takes a lot of discipline and care for the work you do if you want to be successful working virtually. I had to spend time figuring out what works best for me, instead of figuring how to get myself to adjust to work in a certain environment.
How have you had to change your communication style with colleagues since going virtual?
I definitely communicate more, or at least I try my best to over-communicate. Something that I perhaps wouldn't have asked a question about, I ask it. I used to sound very serious on emails and Slacks, but I now try to add some fun to it too since I need to portray who I am as a person via the internet. And having a serious tone doesn't bode well all the time. I also make a conscious effort to talk to colleagues about random non-work things.
Right now, you're sharing a workspace with your partner because of COVID-19. What's it like to work from home with a partner?
COVID-19 has definitely changed my work habits in terms of space because my partner is also working from home. We rotate using the work desk or the kitchen table when we have laptop work. If I need to concentrate during a call then I take it in our bedroom. I try my best to make it not look like I'm sitting on my bed when I take calls, but hey - you have to make do with what you have.
It's definitely tough. Not just because of a lack of space, but also on an emotional level. Your partner is going to see all the sides of you - when you're immediately stressed by some work thing, normally you'd have time to cool off before someone else comes into the space. But when you're doing everything together you don't have that space. I think everybody has different personalities at work and outside of it, and they start to mix together.
Are there any apps or tools that have helped you work virtually?
I use Airtable to keep organized, stay on track, and hold myself accountable (since I don't have an office filled with folks to remind me to keep working). I can just look at Airtable before my standups to see what I can work on that day.
I use my Bluetooth keyboard and mouse as part of my work kit. It helps me keep my distance from the laptop screen to protect my eyes and keep my posture!
If you've never tried Pomodoro, a good tool is tomato timer. There are other kinds though if this doesn't work for you.
What piece of advice would you give to someone who just started working virtually?
It's ok if you don't feel that great when you first start working virtually. You'll find your own groove and learn a lot about what work environment is best for you. It's also okay if you're not at your "peak productivity". Working from home really helps fight that sense of scarcity - the idea that you don't have enough time for good work. Working from home not only gets rid of a lot of barriers (commute, meal prepping, etc.) but it also creates more space for you to take care of yourself.
Also for those who have been forced to work from home because of COVID-19, and you're struggling to juggle everything. I definitely hear you. Take your time (if you can), and perhaps focus on your health (and understand how work affects it since you have the time). Best of luck!
---
Check out the whole How We Work Virtually series to see how other individual members of the Fractured Atlas team get it done.
More posts by Nina Berman
About Nina Berman
Nina Berman is an arts industry worker and ceramicist based in New York City, currently working as Associate Director, Communications and Content at Fractured Atlas. She holds an MA in English from Loyola University Chicago. At Fractured Atlas, she shares tips and strategies for navigating the art world, interviews artists, and writes about creating a more equitable arts ecosystem. Before joining Fractured Atlas, she covered the book publishing industry for an audience of publishers at NetGalley. When she's not writing, she's making ceramics at Centerpoint Ceramics in Brooklyn.