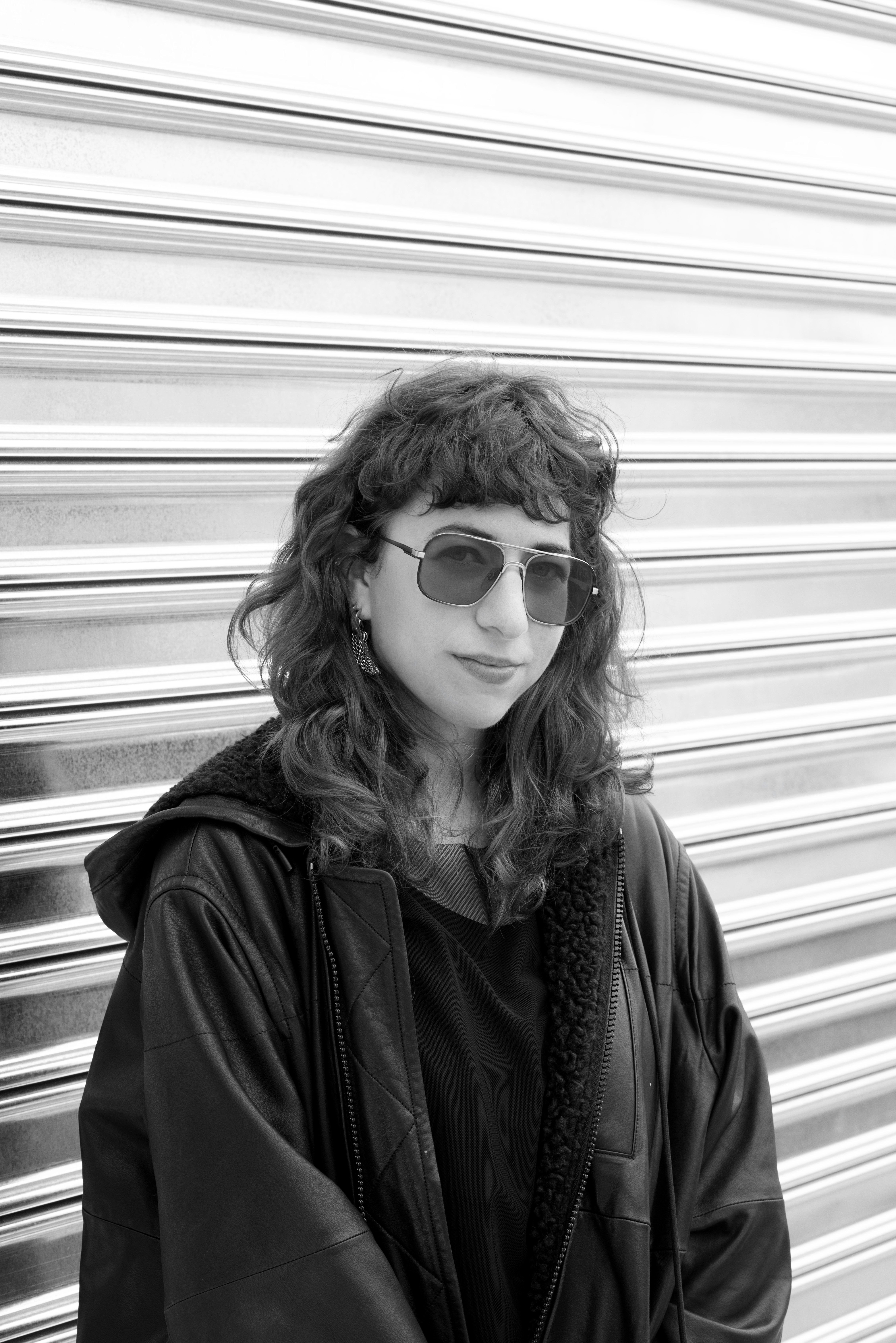 Post by Nina Berman
How We Work Virtually: Aisha Jordan
Fractured Atlas tries to be transparent about How We Work. Especially when it comes to the transition we made to becoming a fully distributed team. Over three years, we slowly wound down the number of people coming into our Manhattan office, and in late 2019, we fully flipped the switch. Here's what it looked like for us to transition to a virtual team.
Even in our own team, we've seen that people approach remote working differently. With the freedom to organize our days outside of an office, we've each had to find out what kinds of schedules work for us, how to recharge during the day, and how to organize our workspaces. There's a lot of information out there about how to make working from home work for you, but we know first-hand that there's no one-size-fits-all approach.
We hope that by sharing tips from individual members of our team, we can encourage you to experiment with different ways to make working from home work for you, and to even find a few tips to try along the way.
Here's how Program Associate Aisha Jordan supports our community of artists and members from her home in the Bronx.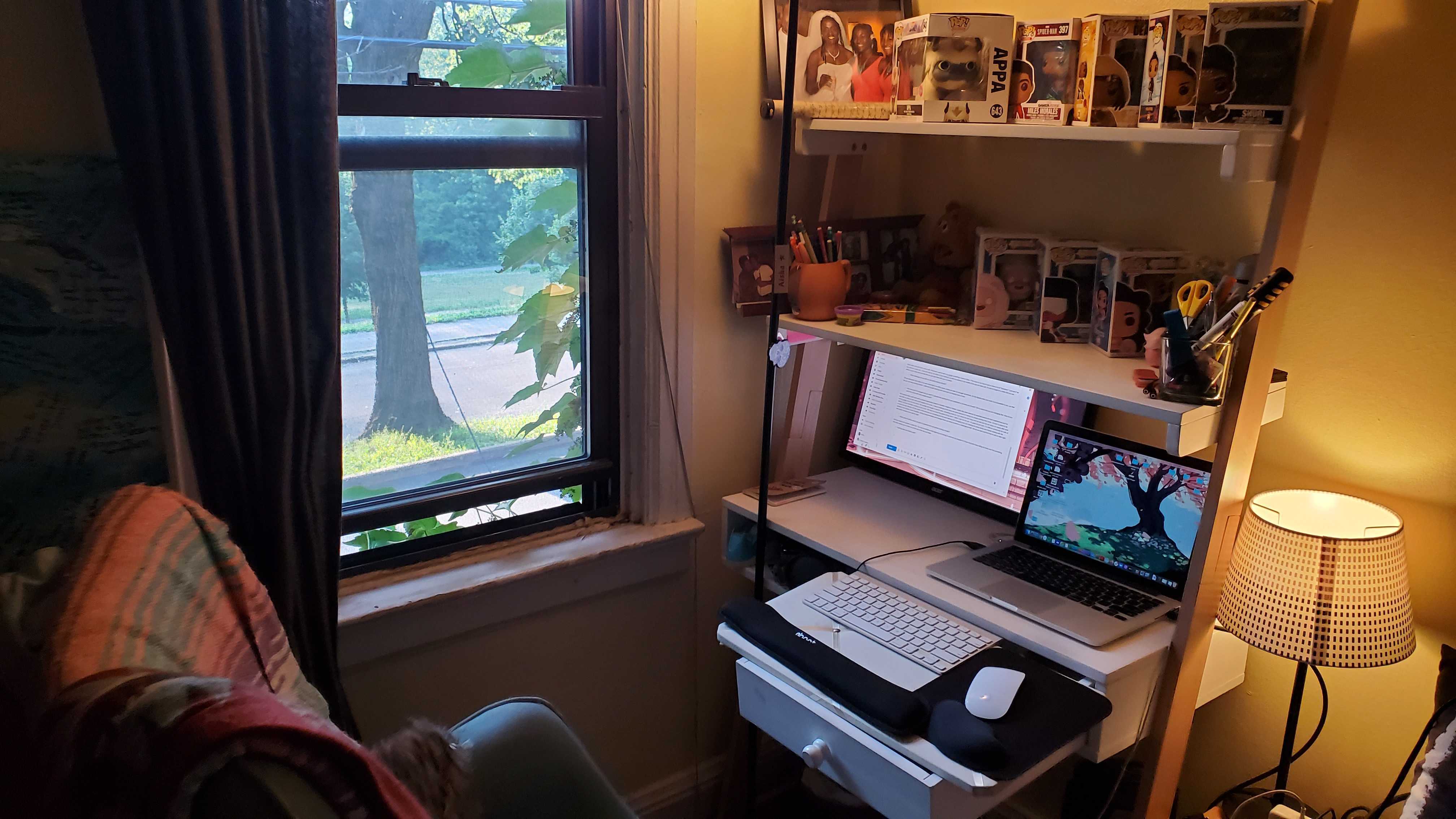 What do you do at Fractured Atlas?
I am a Program Associate at Fractured Atlas assisting our fiscally sponsored projects in navigating our fundraising tools and providing advice for the advancement of their artistic practices. This includes assisting in their grant submissions, reviewing individual appeal letters and crowdfunding campaigns, reviewing fund release request requirements, and more.
How do you organize your day?
I start the day with mapping out how my day will go in a handwritten list. For example
10:30 a.m. - 12:30 p.m. reviewing new tickets (emails) in our cue and assigning them to myself, checking in with the Program team
12:30 p.m. - 1 p.m. stand-up meeting
1 p.m. - 2 p.m. looking over existing tickets (emails)
2 p.m. lunch and so on and so forth.
Whether I get the chance to stick to that list is another story.
How do you set up boundaries between work and not-work during your day without a commute or an office?
I am the worst with this actually. I try my hardest to get all of my work done and will end up missing lunch, or forgetting to even look away from the computer! It is an uphill battle when you are at home because there is nothing to remind you to look at the clock when you are not thinking about your commute in the day. I have resorted to setting alarms. My phone will buzz when I should eat – and believe it or not, social media helps me take a break. I know I can scroll through Instagram for a bit for a break for my mind and then get back to tasks. It's not always the most relaxing but it's nice to have even a little change of scenery in the day.
How do you recharge during the day?

Recharging is tough, I try to schedule errands during the day so I can get out of the house and get some of my out of work life things done during my lunch break. This can either be really recharging in order for me to finish out the day - or tiring lol. I did before COVID go to the gym in the middle of the day, this really got me recharged. I still try to workout in the middle of the day, but have been finding myself doing home workouts after clocking out for the day.
How long did it take you to adjust to working virtually? What was challenging and how did you handle it? What was freeing or nice about it?
At first it was no adjustment at all. I live in the North Bronx so commuting was about an hour and 20 minutes everyday so not doing that ride was a dream. Once I was at home working alone for an extended period of time, the adjustment period began. It took some getting used to that I was not able to lean over and ask a coworker a question or just chat it up for a little bit at our desks. Since then though it has been great to jump on a quick video call with work friends and ask quick questions by Slack.
What surprised you the most about moving from an office to virtual working?
Having to set up my space. I have a little more room than the average New Yorker because I live on the top floor of a three family house, but I don't have several bedrooms in which I could turn one into an office. My biggest desire was that my living room didn't turn into an office space and could still be the chill hang out space I love it to be. I was able to find a desk that doubled as a bookcase and an accent chair that fits my living room decor so when turned towards the middle of the room, looks almost just like additional seating. You can tell it is still a desk but it doesn't over power the living room feel.
How have you had to change your communication style with colleagues since going virtual?
Slack video chat and Zoom rule my life. Whenever I want to ask a coworker something I head to Slack. If the issue is too long to type or have a lot of "backstory" I just ask if we can jump on a quick call. I have also had my fair share of just chatting it up with co-workers in the middle of the day via video call. It's nice to forget for a while that you are sitting in your living room and feel like you are right there with your co-worker.
What challenges do you still run into while working virtually?
Still get distracted more often in my own home than in an office space, staying on task is a struggle sometimes. On the flipside when your work is so accessible to you, you feel like you can keep working forever. I often find myself working over hours and not keeping track of time.
How has COVID-19 changed how you work?
My husband does youth work with a cultural organization based in Hamilton Heights in Harlem. Luckily they were deemed an essential service for their neighborhood and he was able to continue work with youth digitally from home. It was a challenge at first since we never planned on having two people working from home.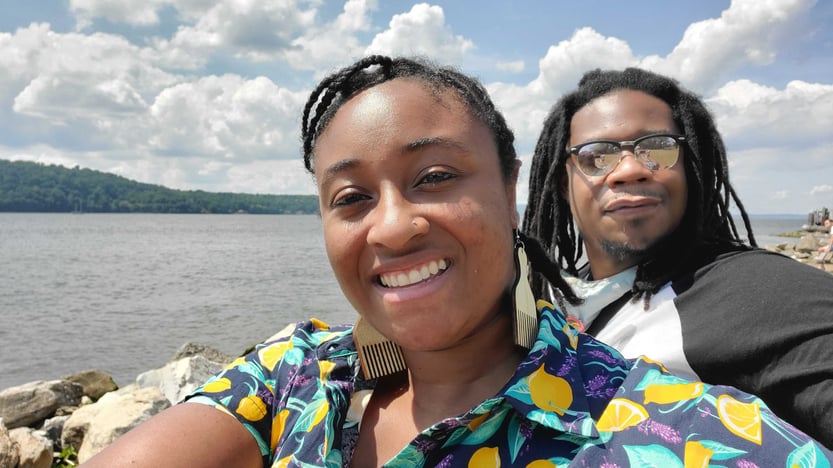 He had no place to be and nowhere to put his work items. We buckled and bought a second desk, something small so it can blend into the living room as well and we can enjoy our space after work without physical reminders sticking out too much. We have not found the perfect living room "office" chair for him yet - it's gotta be just right. It is difficult emotionally for both of us since we deal directly with the public of the services our [organizations] provide. Listening and managing your own feelings, let alone family and friends dealing with the pandemic and system racial inequities, and having to accommodate and manage those you serve at work is a challenge as well. We do our best and find time to still do date night and project movies on our wall at night.
What piece of advice would you give to someone who just started working virtually?
Get your space and system in order first. You may be excited at the beginning not having to commute but prepare for those long work days sitting at home and find something that really allows you to check out at the end of the day and relax.
Anything else you'd like to add?
Try to work near a window if you can, looking outside even if you just see a sliver of the sky or street is a nice break in the day as well. I thankfully live by a park and the view is always a delight during the day.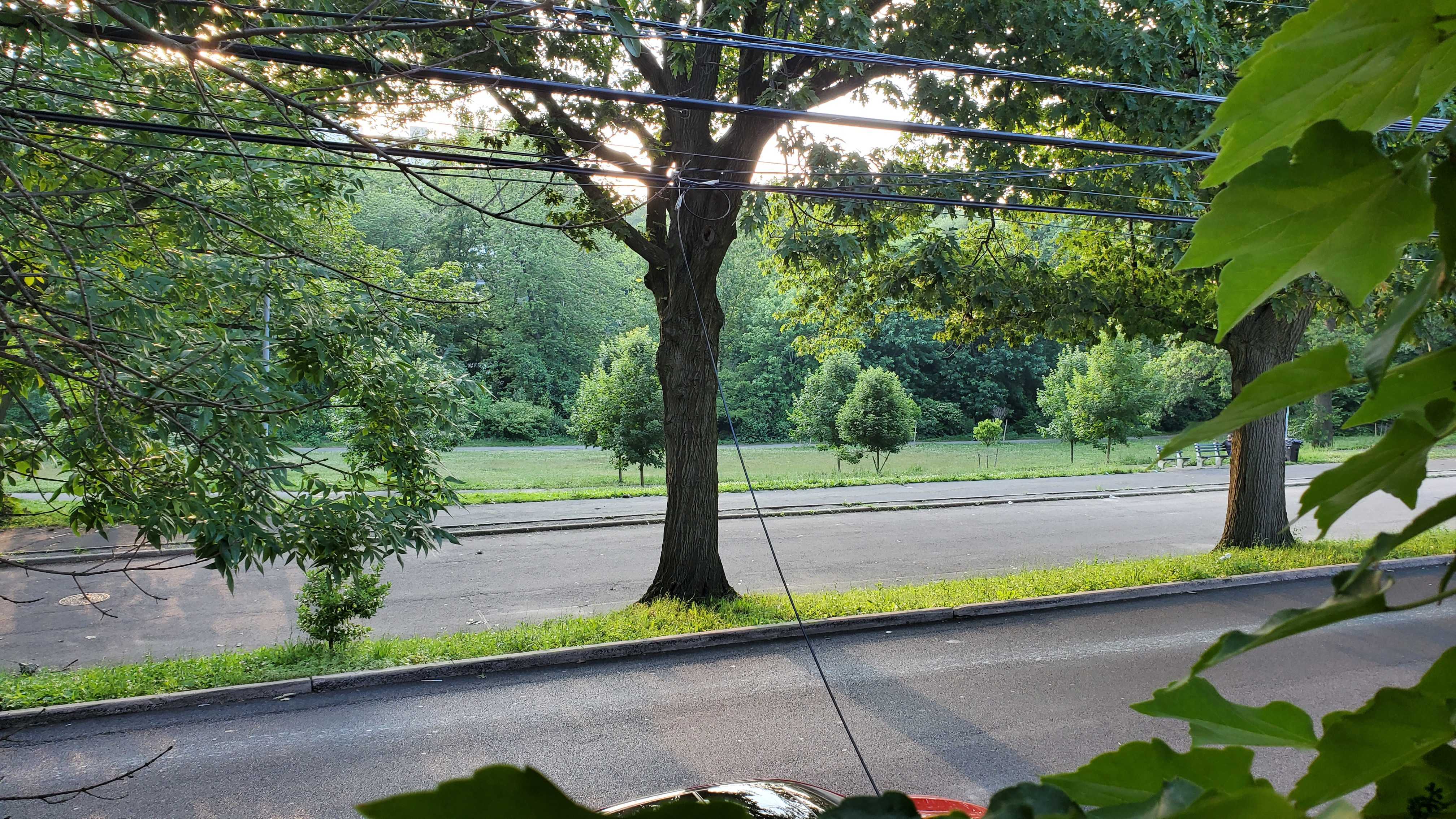 ---

Check out how other members of the Fractured Atlas team work in the rest of the How We Work Virtually series!
More posts by Nina Berman
About Nina Berman
Nina Berman is an arts industry worker and ceramicist based in New York City, currently working as Associate Director, Communications and Content at Fractured Atlas. She holds an MA in English from Loyola University Chicago. At Fractured Atlas, she shares tips and strategies for navigating the art world, interviews artists, and writes about creating a more equitable arts ecosystem. Before joining Fractured Atlas, she covered the book publishing industry for an audience of publishers at NetGalley. When she's not writing, she's making ceramics at Centerpoint Ceramics in Brooklyn.