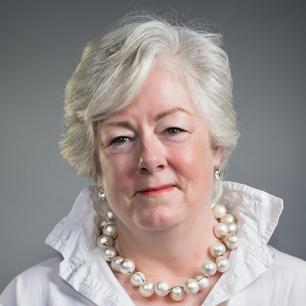 Post by Russell Willis Taylor
Gratitude & Leadership Transitions
As an organization, Fractured Atlas understands that change is not only inevitable, it's often a good thing. This past year has required all of us to deeply rethink how we work, how we communicate, and how we can better align our skills and our vision in service of what matters. While we acknowledge the deep losses we as individuals and as a whole sector have faced, we also embrace the chance to plan for and create a more equitable future.
It is with gratitude and appreciation and optimism that we announce our co-CEOs Tim Cynova and Lauren Ruffin's intentions to depart Fractured Atlas, after 12 and 5 years respectively, at the end of August 2021.
Since last March, Lauren and Tim have been exploring how this unique moment in history might afford an opportunity to co-create a future where everyone can thrive. They collected many of these conversations on their Morning(ish) Show and the Fractured Atlas team shared some of the ideas that came up in that space here.
As part of this exploration, they've also reflected on their own future work trajectories and have come to the decision that they are ready to take on new challenges and opportunities.
Tim joined Fractured Atlas in 2009 as our Deputy Director, and since then has served in a variety of roles including Chief Operating Officer and most recently as a co-CEO. Nimble, resourceful, and focused on achieving the best outcome possible, Tim has contributed significantly to making Fractured Atlas a field leader in the nonprofit and arts sectors. He has been a critical agent in implementing internal policies and practices that center anti-racism and anti-oppression practices and building a humane, trusting workplace for all. In developing Work Shouldn't Suck, he also created an important resource for people-centered organizational design in the cultural sector and beyond. Tim has taught all of us what it means to have your work aligned with your ethics.
Tim reflected, "These past twelve years have been a true highlight of my career. Being able to assist our vibrant and creative membership, and doing it with amazing and brilliant coworkers–past and present–is an experience that has shaped my belief in how individuals can and should operate in service of a shared purpose where everyone can thrive."
Lauren joined Fractured Atlas in 2016 as our Vice President of External Affairs, and led the organization through a number of significant shifts, including the launch of a new website and embracing a data-driven approach to identifying the evolving needs of our members. Shortly after joining Fractured Atlas, she founded Artist Campaign School, which trained more than 70 artists to run for elected office in 2017 and 2018. Lauren's commitment to social justice has made a huge impact inside of Fractured Atlas and influenced numerous other leaders in the cultural sector. In 2017 Lauren co-founded Crux, an immersive storytelling cooperative that collaborates with Black artists as they create content in virtual reality and augmented reality. In all of this, she has worked to bring the arts sector more fully into a fair and just future and to center Black and POC creators in that process.
Lauren added, "Spending the last 5 years working with artists and activists has been the highlight of my career thus far. I've learned more about the radical futures that are possible with imagination and collective action, and I look forward to continuing to work toward a more just, liberated world as I scale new projects."
Following their departure, Lauren and Tim plan to pursue other projects including the evolving work at Crux and Work Shouldn't Suck, respectively.
Looking forward, we do not anticipate any changes in the day-to-day interactions that our members have with Fractured Atlas staff and programs. Tim and Lauren will remain in their roles at Fractured Atlas through August 2021, working closely with staff to sustain our services and programs. In addition, they will collaborate with the board in planning Fractured Atlas's future leadership structure. Our Search Committee will begin the search for new leadership in the coming weeks. Interested candidates should watch the Fractured Atlas blog for the formal announcement and process for submitting inquiries.
The entire board of Fractured Atlas is deeply grateful to Tim and Lauren for all they have contributed to this marvelous organization. Their powerful work leaves an immensely strong legacy on which we will build for the next phase of Fractured Atlas's development, upholding the values of antiracism, anti-oppression, a humane working environment dedicated to improving conditions for artists and arts nonprofit workers. While we will be sad to see them leave, we thank them heartily and wish them great success in their future endeavors. We know they will make a difference wherever they go.
More posts by Russell Willis Taylor
About Russell Willis Taylor
Russell has held a variety of senior jobs including Managing Director of the English National Opera in London, President and CEO of National Arts Strategies in Washington DC, and Interim Vice President of Leadership and Arts at the Banff Centre in Canada. Currently working as a strategic consultant, she is a Fellow of the Royal Society of Arts and serves on the Alyth Development Trust, Hospitalfield Trust, and as Chair of Fractured Atlas. Russell was honored with the International Citation of Merit by the International Society for the Performing Arts, presented in recognition of her lifetime achievement and her distinguished service to the performing arts. She has written a number of articles on arts and nonprofit management and policy issues in arts, society and culture, as well as a book on fundraising for museums commissioned by the British Government. She and her husband have recently moved to Alyth in Perthshire, Scotland and are restoring a Victorian house and its gardens.