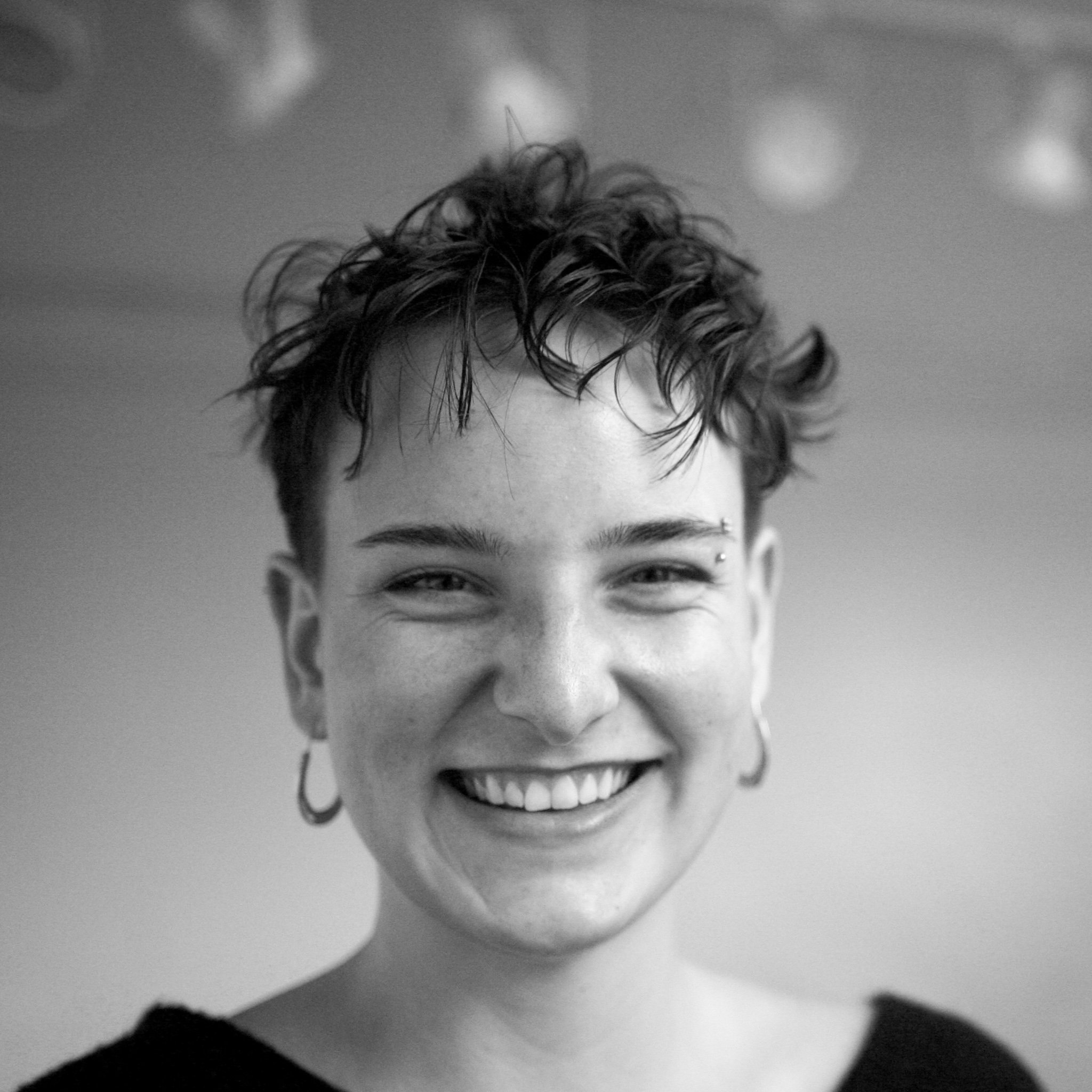 Post by Vicky Blume
Getting Attention for Your Creative Work
I love getting attention. The only thing that beats getting run-of-the-mill attention is getting attention for my creative work. Thankfully, I'm not alone. Craving attention for your work is a painfully relatable experience for most artists, especially those of us trying to make a living within the attention economy. It can take a lifetime to cultivate a marketing mindset, and the process often raises profound, unanswerable questions about the nature and boundaries of artmaking and attention.
Disclaimer: If you were hoping to read a step-by-step manual on getting attention for your art, I'm sorry to say that this article is not that. If you know anyone who does have the manual, for the love of god please have them send me the PDF so I can finally give my art the wings it needs to fly.
Does art need public engagement to be legitimate?
Answering this question is entirely up to you. For me, a recent conversation with artist Tom Luther has inspired me to focus more on making work for myself—not an imagined audience. Leaving this question unexplored can wreak havoc on an artistic practice, because receiving attention is a core mechanism in art world success and will embed itself in your process if you let it. Let me explain.
Attention has become something we seek not only for its inherent worth—attention feels nice—but also as the supposed key to unlocking artistic success. When I look up a successful, working artist, they usually have three things going for them:
a large social media following

upcoming grants and/or residencies
exciting, thoughtful press about their work
These markers of success feed into one another quite transparently. Good press brings in more followers, which unlocks cooler residencies, allowing you to make bolder work, which begets bigger grants, more followers, and—you get the picture. The unspoken, unifying force swirling beneath the surface of this system is the commodification of attention. The world is paying attention to some artists' work, and this attention brings in ever more attention.
If I sound bitter, it's not because I'm jealous of artists who have found a way to make a living with their art. Ok, maybe a little bit jealous :') But mostly, I am angry with a system that fails the vast majority of artists and pits us against each other, when the thing the world needs most is collaboration, belonging, and connectedness—not competition.
Is it about promoting my art…or satisfying a need?
I recently posted an exciting art announcement on Instagram and the algorithm quickly determined that the post would be popular with more people. When I saw how many people looked at and engaged with my happy news, I could practically feel my neurons getting drenched in dopamine. Dopamine, you sweet, sweet nectar.
Needing attention is human. Getting attention and approval is an innate survival skill, which explains why attention can feel so high stakes—when it could otherwise be plain fun! After the big post, I started spending way more time on Instagram, because I associated this small, pink-purple-orange portal with the attention and artistic recognition I craved.
In the aftermath, I'm taking an Instagram break to better distinguish between attention as a personal, internal need and attention as a practical, artistic concern. Am I using social media as a strategic window into my creative practice—a form of online relationship building—or could I use some deeper, genuine connection right now?
This line has only become blurrier for people working in creative sectors, because cultivating online engagement seems to require transforming yourself into a brand. I've caught myself overthinking what I'll wear to an art install job, for example, because every creative activity has become a photo opportunity. There's nothing wrong with cultivating a personal brand, but not knowing where your online storytelling ends and your true, creative self begins can be confusing and disheartening.
For me, the answer has been playing with more authentic, intimate rituals for cultivating belonging and connectedness. This way, I can be sure that my art marketing is grounded in the knowledge that I'm enough, and making art is important.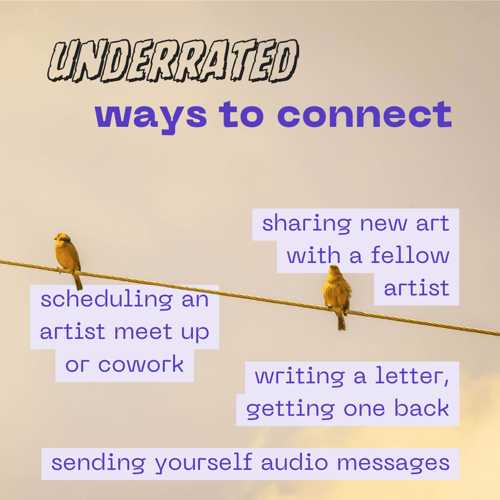 Bringing it home
This past year, I lost a friend who was also an artist. Before he passed away, David was known around the city for always sporting three things: his camera, his bike, and the widest smile you've ever seen. Running into him was an all-consuming sensory experience, featuring a whirlwind of new project ideas and a waterfall of thoughtful questions. My life hasn't been the same without him.
As an artist, David found creative, human ways to get people to pay attention to his work. When big photographs didn't sell, he'd transform them into postcards and sweet talk local shop owners into displaying them in the windows. I have nearly a dozen of these postcards on display in my apartment, making his artistic presence a part of my daily life. When I'm washing the dishes, for example, I pass the time by looking at his photograph of a rain-drenched figure hustling down the street. I wonder what caught his eye and inspired him to snap the photo, and reflect on the way artists can direct our attention. Even when we're gone, our art remains and brings attention back home, to the things that really matter.
More posts by Vicky Blume
About Vicky Blume
Vicky Blume is an arts worker based in New Haven, Connecticut. After moving to the city to study art and psychology at Yale, Blume lit up communications for a contemporary art gallery and a community art school. Most recently, she served as Creative-in-Residence at the New Haven Free Public Library's Tinker Lab. In her artistic practice, Blume builds interactive websites, animations, and installations that offer calming and consensual alternatives to the Attention Economy. At home, she is passionate about her houseplants but struggles to care for more sensitive plants. She aspires to create a home environment where every houseplant can thrive.