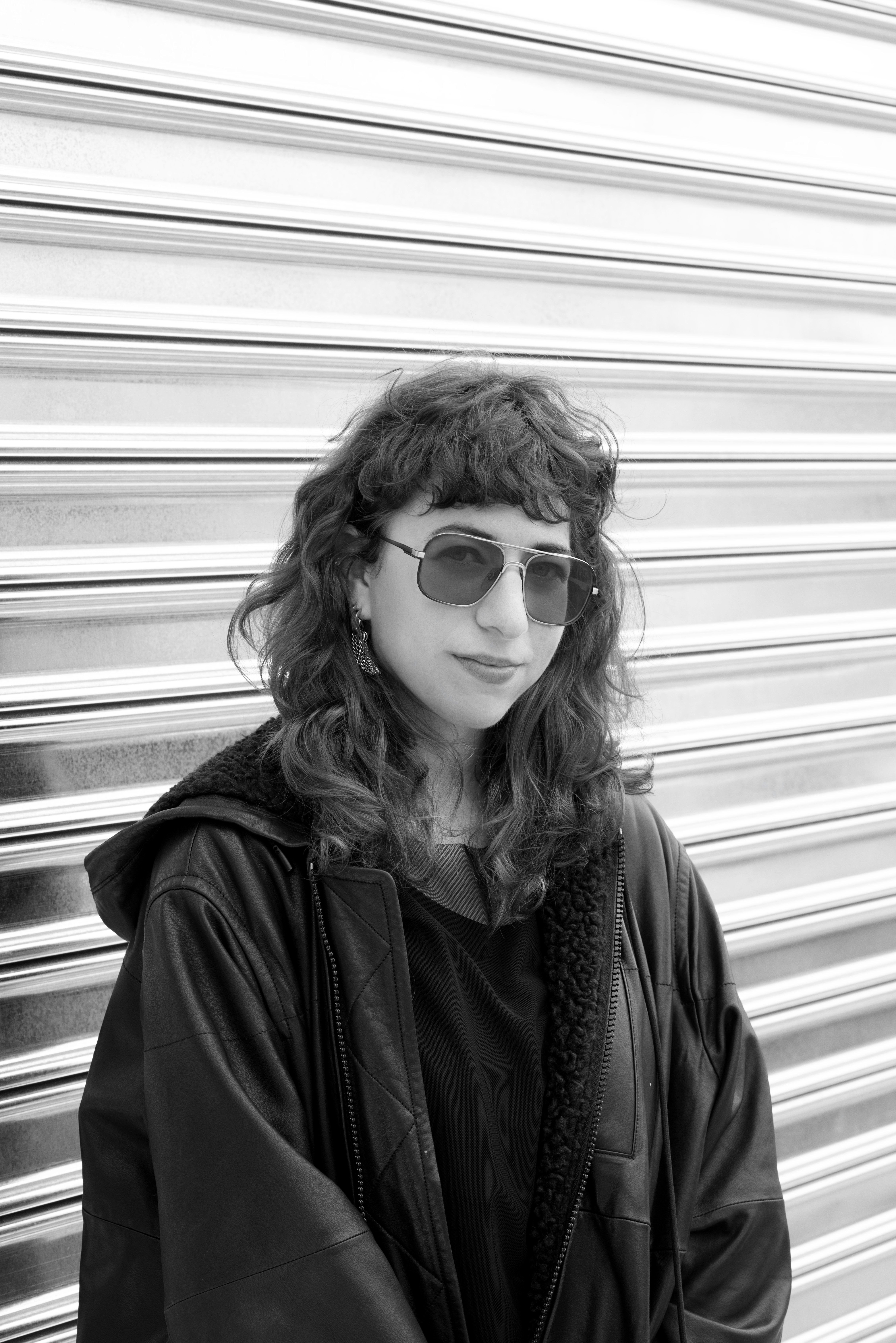 Post by Nina Berman
What is an Ethical Reopening?
Right now, we are in the long process of starting to reopen the world after so much of it abruptly shut down in March of last year. There is a lot to be excited for and joyful about. People are increasingly able to safely see loved ones, hug one another, and gather together in meaningful ways. But reopening is also complicated. We've entered a new kind of gray area in terms of what is legally allowed, what feels ethical, what feels safe, what feels good, and what our responsibilities to one another look like.
The Fractured Atlas team is thinking about what reopening looks like for artists, audiences, arts organizations, nonprofits, and the people who work in these institutions.
When so much of the world shut down in March 2020, it was like flipping a switch. Organizations went remote overnight, unemployment skyrocketed over the course of a few days, and all of a sudden many of us found ourselves at home without much time to prepare physically or emotionally. And, of course, there were people whose lives and whose jobs did not allow them to stay at home. Their lives changed overnight as well as they struggled for hazard pay, protective equipment, and safe working conditions.
We knew that the changes we were making to our lives last spring were temporary. Sure, some of us might have hoped that they would only be for a few weeks or months, but we've always known that these changes would not be permanent.
Now that we're in the process of reopening, it isn't the opposite of March 2020. We're not unflipping the switch. The reopening isn't going to happen overnight like the closures did. But it's also because the way we reopen is likely to be more lasting.
After a year of the pandemic and the uprisings against racism, how do we live in this moment that centers our values? How do we reopen without going back to the worst parts of "normal"? And how do we acknowledge that so much of what was considered "normal" in terms of work life, travel, entertainment, and the art world was fundamentally rooted in oppression, violence, exploitation, and racism?
We want to return to some parts of our old lives, but perhaps not all of them. What do we want to keep with us and what do we want to get rid of? What world do we want to build together?
Safety Considerations
When we're thinking about safety in a post-COVID or post-lockdown world, we are talking about a lot of different things.
The most obvious safety aspect in the reopening is protection against COVID risk as we open up offices, art spaces, performances, movie theaters, travel for work and pleasure, and more. This entails vaccinations, testing, paid time off for employees who get sick so that they can safely quarantine, ensuring enough spacing and distance between people. It requires us to think about what the true risk points are and how to mitigate them or build around them.
After a long time of varying degrees of isolation, many of us are experiencing mental health issues related both to the pandemic and to the prospect of reopening. We are grieving loved ones, grieving everything else we've lost this year, and experiencing social anxiety at the prospect of social gatherings.
For many people, the prospect of a commute or a return to the cubicle is panic-inducing. Or even the return to larger social gatherings. As we think about safety considerations, considerations for psychological safety and mental health are critical. We don't know the long tail of emotional damage this year has wrought. In this uncertainty, we need to actively put systems and structures in place to support one another.
But safety isn't just about COVID. In the past year, we've seen mounting public violence against Asian, Black, and trans communities. As we think about physical safety, we have to consider the different physical and emotional risks that people face in public.
Institutions need to consider both how to support people who prefer to engage in work, art, or events from the comfort of their home as well as people who do want to safely move around the world. How can we preserve what we've learned about remote working and virtual events to best support people who prefer not to travel to offices or events? How can we ensure that budgets for employees, artists-in-residence, and guest speakers can accommodate travel stipends so that, for example, people can take taxis to your event for their own personal comfort and safety?
We've seen in this past year that safety is not an individual issue. We've had to modulate our own behavior not just for our own physical wellbeing but to protect our roommates, family, friends, neighbors, and broader community. We've seen that our individual choices or the individual mandates from our jobs ripple out into our communities. If one person's job refuses to provide adequate protection against COVID and does not give enough sick pay for someone to safely quarantine, it's not only that person who is at risk but everyone else that person has to come into contact with. Our safety and health are intertwined with one another's. Opening offices or requiring in-person attendance is about more people's health and safety than just the ones in physical attendance.
An Ecology of Wants and Needs
As we open up workplaces, performance spaces, and the public sphere more broadly, it's easy to forget that our own personal wants and needs are not necessarily shared by everyone around us.
For example, I have been saying for months that I would pay $1,000 to dance in a crowded, foggy club until 8 A.M. like I used to. For me, gathering together in person, with pounding music and the smell of fog machine juice in the wee hours of the morning is healing, grounding, and joyous. And I'm not alone in feeling this way! But not everyone misses this kind of social engagement and some people even find it exhausting and overwhelming. My colleague Lauren Ruffin (our resident hermit!) has told me that she really only wants to go to three in-person events a year–the only thing she misses is playing basketball with other people. What we each want out of a reopening will be different. The issue comes when people in power assume that their own wants and needs are widely shared and then create policies and plans accordingly.
Some of us have been missing physical togetherness, physical touch, seeing family, seeing performances in person, the rhythms of a commute. Some of us miss the camaraderie of seeing a play in person with a big audience or the feeling of casually hopping around from gallery opening to gallery opening seeing both friends and art at the same time.
Other folks have found it liberating to leave behind FOMO, to engage in hobbies and crafts, to find time for reflection and time in nature. For some, taking the pressure off to visit family during the holidays was a relief. Some people never want to go back to work in an office again.
As workplaces–both offices and art spaces like theaters–open up, we hope that the decision-makers stay flexible and attendant to the wide array of desires and needs at play.
Beyond "Back to Normal"
So much of the past year has been about loss. There has been a loss of life at a scale that's frankly beyond the scale of comprehension. There is over a year's worth of celebrations not attended, events and performances cancelled, stores shuttered, whole economic sectors decimated, hugs not hugged, fists not bumped, to say nothing of the waves of violence against Black and POC folks and people protesting against racism.
But amidst the loss, this past year has shown us new levels of resourcefulness, creativity, connection, and expansive thinking. We've seen this in ways that community fridges have popped up to address hunger in communities and how neighborhoods have organized to share resources with one another.
We've seen workplaces figure out how to function without an office and how to become flexible enough to accommodate working parents, caregiving responsibilities, and mental health needs of workers. We've seen workplaces figure out how to do what they thought was impossible in only a matter of days and weeks.
We've seen the art world become more accessible and more globally connected with virtual exhibitions, performances, and educational events.
We've seen arts institutions expand their programming beyond their local community and whoever can afford to fit into their theater on a given night. For some, going digital helped them find a global audience that they never knew existed.
In the past year, there have been examples to show how much more is possible in the arts and nonprofit worlds in terms of accessibility. But we've also seen radical conversations around abolition, housing as a human right, health care, and more. Workers organized at their jobs and in solidarity with other workplaces and industries for more safety protections and better working conditions.
There are new horizons of possibilities for building dignified, safe lives and communities. Instead of looking to see how we can get back to where we were in February 2020, how can we use this time to see what futures are possible?
Whose Example to Watch
As we open up our offices and art spaces, we'll be looking for examples of other places who are doing it too. It's easy to look at the biggest companies, biggest arts institutions, and biggest nonprofits to see how they are handling the reopening process. Often, large institutions set a precedent because we think that they have the most resources to figure out how to do it the best. But that's not necessarily the case.
Some of these big institutions are incredibly old-fashioned, inattentive to the needs of their employees, too dedicated to traditional modes of operation, and too big a ship to shift.
In fact, sometimes constraint leads to creativity. Smaller, younger organizations with fewer financial resources can be more inventive simply because they have to be.
At Fractured Atlas, we want to focus our attention on who we think is engaging in the process of reopening in a mindful, compassionate way. There are plenty of examples of egregious behavior on the parts of arts institutions as they have handled the pandemic and there will be more during the long reopening. We don't necessarily want to give them more airtime than we need to in order to stand in solidarity with the workers at these institutions that are fighting to make them better. We want to highlight the organizations and individuals that understand the risks and possibilities of this moment and are taking safety and ethics into serious consideration.
Learning From Each Other
In the interest of highlighting leaders and thinkers who are approaching the reopening with humanity, compassion, and care, Work Shouldn't Suck is bringing together speakers from across the arts and nonprofit worlds and beyond to discuss a variety of issues related to reopening.
The Ethical Re-Opening Summit on April 27 will tackle mental health, antiracism, employment law, environmental impact, hybrid organizations, and the future.
Much like Work Shouldn't Suck's Morning(ish) Show, this summit is built on a hunch that the people who are thinking about the future of work, the arts, and organizational design will have a lot to talk about together.
We're still living through the uncertainty of a global pandemic. How we craft our workplaces is unique to each of us, our values, our resources, our communities, and our missions. The summit brings together people who for years have been actively thinking and designing organizations to create inclusive and equitable workplaces. This time together will give us a moment to learn, share, and reflect on our own ideas and practices.
Register for the summit here. We hope to see you there!
More posts by Nina Berman
About Nina Berman
Nina Berman is an arts industry worker and ceramicist based in New York City, currently working as Associate Director, Communications and Content at Fractured Atlas. She holds an MA in English from Loyola University Chicago. At Fractured Atlas, she shares tips and strategies for navigating the art world, interviews artists, and writes about creating a more equitable arts ecosystem. Before joining Fractured Atlas, she covered the book publishing industry for an audience of publishers at NetGalley. When she's not writing, she's making ceramics at Centerpoint Ceramics in Brooklyn.